'The work life balance has to be my favourite Dutch thing'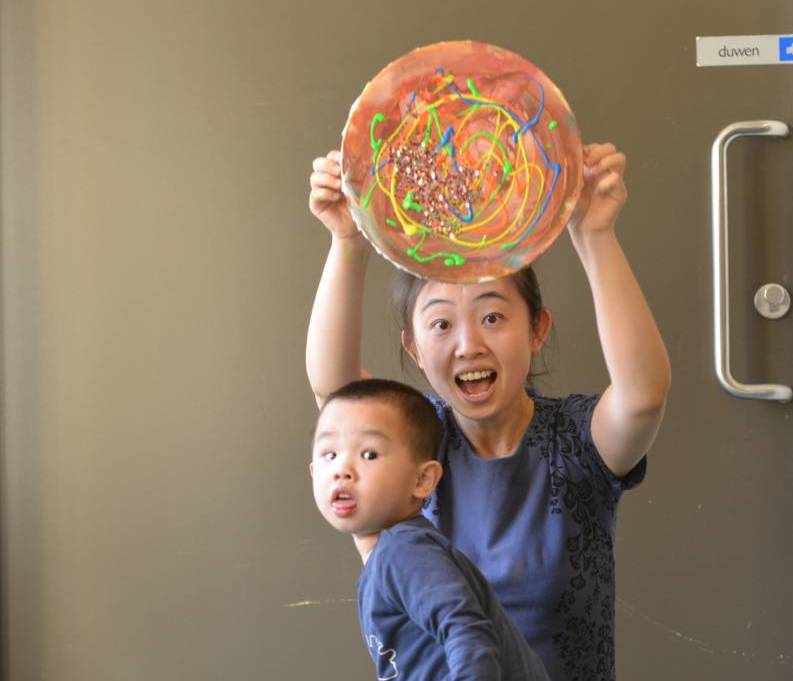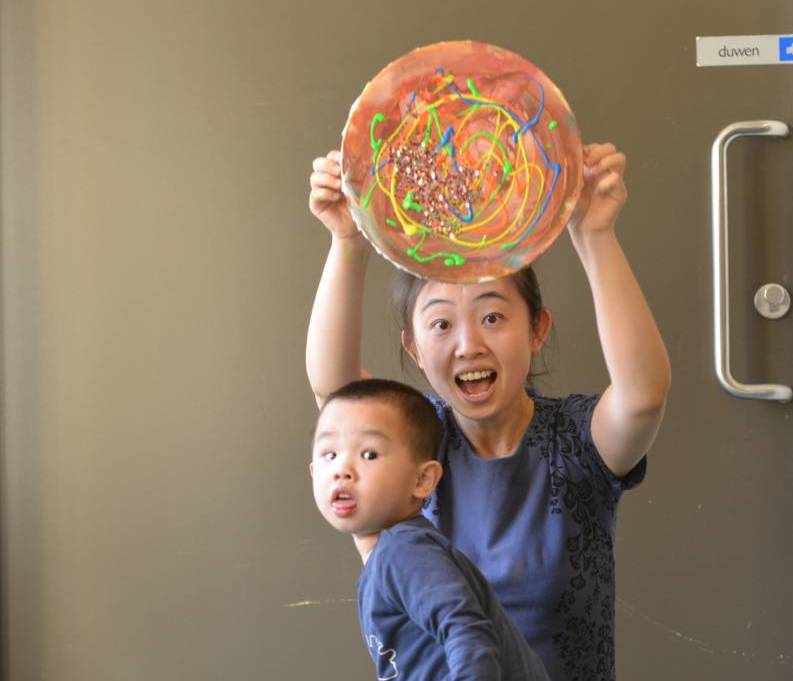 Originally from Datong, Xiaolin Wang moved from China to the Netherlands to pursue a master's degree. She now lives in Delft with her family, works in the oil and gas sector, and is co-founder of Stichting Chinese Mama's in Nederland, a platform for Chinese families in the Netherlands and anyone who is interested in Chinese culture.
How did you end up in the Netherlands?
I came here in 2006 after I graduated with a bachelor's degree in bio-engineering from a university in Beijing. I pursued a master's degree in biochemical engineering at Delft University. Afterwards, I started to work in the offshore oil and gas sector. It has been eight years now.
How do you describe yourself – an expat, lovepat, immigrant, international, etc.?
I would like to say that I'm a little bit of all of them, but that has changed with time. I was an expat when I first came here. Then I settled down in the Netherlands and tried to act Dutch as much as possible. Now I have become comfortable that I will never be 100% Dutch, but that I also will not be 100% Chinese anymore. I have tried to find a common culture in both and fit the best of myself into that.
How long do you plan to stay?
Well, it's very difficult to say, but I would guess a long time. I met my husband at Delft and then we got married, but I'm from mainland China, and he's from Taiwan. Initially, we had a big discussion about whether to go back to China or Taiwan. Afterwards, we compromised and decided that the Netherlands was a good option. We like our work over here and also the education system.
Do you speak Dutch and how did you learn?
Yes, I am able to speak Dutch, and do so most often at school, with our nanny, and our family doctor. For discussions, like the one we're having now, I prefer to use English. When I began learning Dutch, I had classes, and I also learned online with Rosetta Stone. I also practised a lot and passed the B1 examination. Once a week, a Dutch teacher from Taalhuis DOK Delft visited me to work on my talking and that really helped me. They have volunteers who help new immigrants with their Dutch skills.
What's your favourite Dutch thing?
I would like to say the work and life balance is my favourite. I have kids who are four and three years old and a very busy husband. Normally, he has to travel almost every week. During the mornings, I need to drop one kid at primary school and the other one at preschool. Then I have to jump right into the traffic. I cannot get to the office until around 9:30 am
Every now and then, there are activities at their schools that require volunteers and the involvement of parents. So I work from home one day per week. That gives me the chance to attend these activities or have lunch with my kids.
How Dutch have you become and why?
I would like to say 50%. There is one thing I can think of that I like, and there is another thing that I haven't accepted yet. For example, I like discounts because I make simple dishes like bread with pindakaas.
The thing that I haven't accepted yet or haven't gotten used to is checking the weather before I leave my house. I also am not used to making appointments one month in advance for not just my doctor but also whenever I want to arrange a play-date or a party.
Which three Dutch people (dead or alive) would you most like to meet?
Vincent Van Gogh. I can feel a lot of struggles in his paintings. I would like to have a short conversation with him, because art is not something I always understand. I work with figures and charts, which are the exact opposite of art.
Johannes Vermeer. He also lived in Delft, and he made a lot of paintings here. In his art, Delft is quite beautiful and peaceful. If I were to somehow have a coffee with Vermeer, I would like to tell him that Delft still remembers him almost 500 years later.
Heike Kamerlingh Onnes. He was a physicist and a Nobel laureate. He studied material behaviour when objects are cooled down to absolute zero. I have lived on a street called Professor Kamerlingh Onnesslaan.  
What's your top tourist tip?
If it were sometime in April or May, I would definitely recommend the Keukenhof and also the nearby flower fields. If not, Delft is a perfect town to visit for a day. There are a lot of things to see, like the two churches and the university. I also really like the city centre and its library. There are festivals every now and then in Delft. We're going to have the musical festival soon, and it's nice to go, have a beer, and enjoy the music.
Tell us something surprising you've found out about the Netherlands
Before I came to the Netherlands, I was told that people are quite direct and open. I was still surprised by just how direct and open they are. The education system was another surprise. In China and also America, students first enroll in school at the age of six. Then, after you graduate from high school, you choose your, let's say, direction.
Here, primary school starts at age four, and then there's a sort of pre-selection at age 12 when the direction of students is determined. I was surprised at how young they do that. I've tried to understand the philosophy behind that, but I've gotten used to it.
If you had just 24 hours left in the Netherlands, what would you do?
I would want my family to have a picnic in the morning until around lunchtime if the weather is good. After that, I would want us to go on a hot air balloon trip to see the Netherlands from above. If it was raining, I would want us to go to a museum and then go on a boat tour in Amsterdam. There is also a cafe in the centre of Delft called Bakker Suikerbuik, and I would want us to go there. The reason I love it is because there is a lot of space for young kids and it's very family-friendly.
Stichting Chinese Mama's in Nederland helps foster a greater understanding of Chinese culture and serves as a bridgeway between Chinese people living in the Netherlands, the international community, and Dutch citizens. You can learn more about the organisation on its Facebook page via this link.
Xiaolin Wang was talking to Brandon Hartley
Thank you for donating to DutchNews.nl.
We could not provide the Dutch News service, and keep it free of charge, without the generous support of our readers. Your donations allow us to report on issues you tell us matter, and provide you with a summary of the most important Dutch news each day.
Make a donation