'I might not speak much Dutch but I do cycle like them'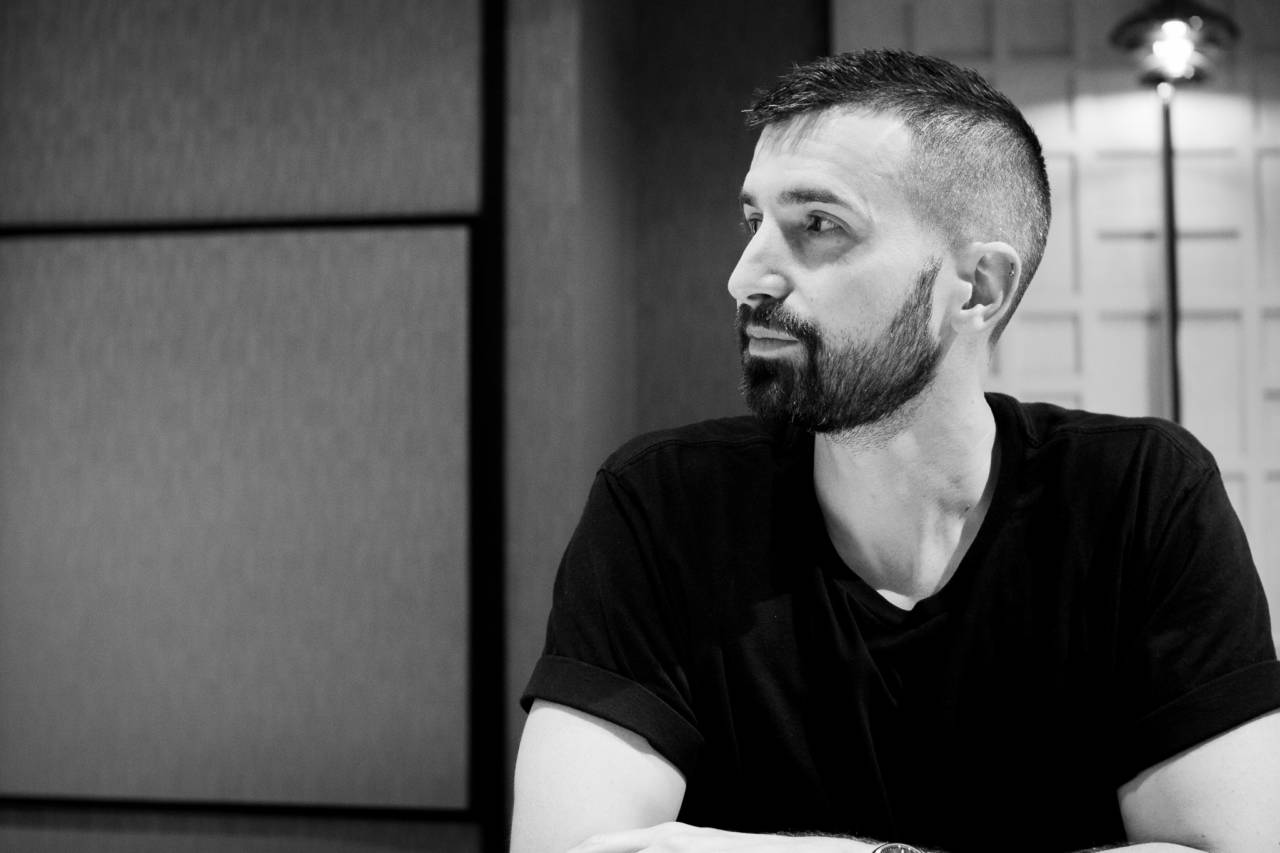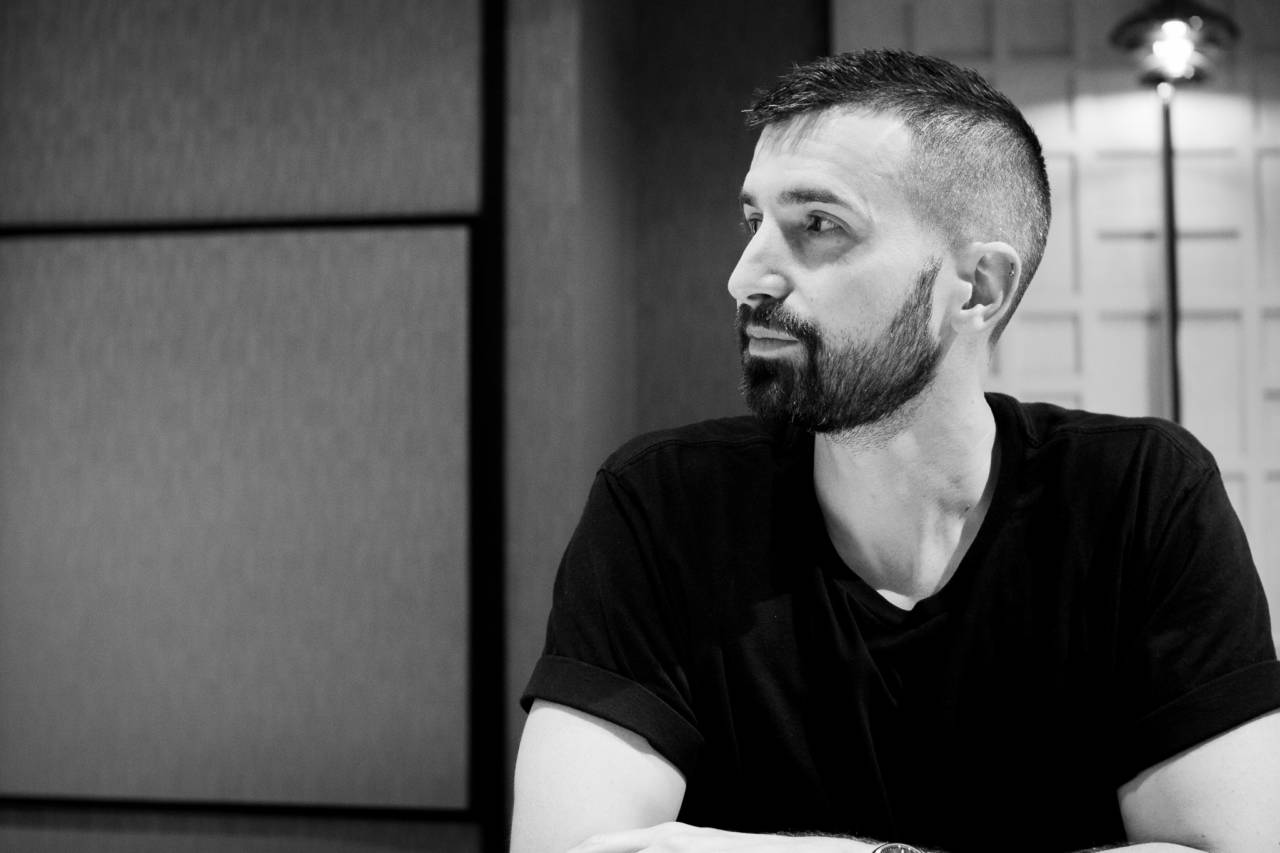 American national Joe Fletcher has lived in the Netherlands for eight years. He works for design consultancy Argo and says Dutch history has made him a more rounded person, but he can't cope with the three kisses thing.
How did you end up in the Netherlands?
I wanted to live outside the US for a long time and I tried for years to do it. I tried to go to Korea and my work visa got rejected. I'd worked for Microsoft for a while and when one of my friends, who was Dutch left and moved back to the Netherlands, I rang him up and asked him he had a job. Nine months later I came here.
I'd only been here once before, for a four hour stop-over. I had the choice of Amsterdam, Munich and Milan and Amsterdam won out. I knew nothing about Europe. I'd been to Finland for a talk and once to Brussels but that was it. I just sort of showed up. I worked for design company Frog but it closed down about four years ago. Then I and a couple of others started our own company and now we've been taken over by US design consultancy Argo. So we are Argo's first European arm.
How long do you intend to stay?
My [30% ruling] tax break runs out in two years so I am going to see how that turns out. I do want to live in Asia at one point. I've always had this dream of living all over the world and having houses everywhere.
How would you describe yourself?
An expat. I might have been here eight years but these days immigrant seems to sadly be a word that people use to describe people they don't want around. And as for lovepat – that is a word I have never seen before and never want to see again.
My wife and I separated four years ago and are just going through the divorce now. When you get divorced in the US, you get divorced in the state you were married in. But we never got married in a state,  we got married in an embassy in Korea. So we have to file the paperwork here, in Korea and the US. I think the only thing that is worse to deal with is taxes. Luckily we are still on very good terms.
Do you speak Dutch?
My Dutch is horrible, which I do think is disrespectful and lazy. I tell people when they move here not to be like me. I can understand a bit and read a bit. If you talk to me like a kid I'm okay. But in general I prioritise my time towards work and business. Learning Dutch has never been the most pressing priority since I live in Amsterdam, which is a little different from the rest of Netherlands.
How Dutch have you become?
I think people confuse this term and if you asked a lot of people who lived here for eight years they would say 'I am really Dutch. I ride a bike, people are direct to me, I love Nijntje' and all that. But realistically almost every expat I've met, immigrant, migrant, lovepat – they're not very Dutch at all apart from the few who live outside Amsterdam.
The ones that live in Amsterdam can all make jokes about Zwarte Piet… but if you put them at a Dutch birthday party in Beverwijk or Hoorn they would be out of their element. For Amsterdam I am quite Dutch but I don't think Amsterdam is very Dutch. I don't shake hands, I prefer bowing. Three kisses still blows my mind. I don't do it. But when I go back to the US I can no longer deal with how fake everyone is, like the service industry. They're always 'how was your food'. I'm so adjusted to the Dutch 'what do you want'. My political correctness has also been completely removed.
Which three people would you like to meet
Van Halen. I never knew he was Dutch but I would like to meet him.
Prince Constantijn. He seems to be very involved in the tech world and spurring an entrepreneurial mindset within the regulatory framework. And coming from a country which does not have a monarchy, I'd also be very interested in finding out what these families do. What do you actually do as a king or a queen or a prince?
Hiphop artist Bizzey. I've put him on my list because it is reasonable and realistic that I might run into him at some point and have a decent conversation. He has a lot to stay in interviews about the creative direction in his videos.
What is your favourite Dutch thing
History. I come from a country that has a very shallow history, and like every American when I moved here, you learn to be shocked by Zwarte Piet. Since then I have learned to deal with him. I'm not for him or against him. And I bring that up because it is illustrative of the depth of history that you have here. I've learned to be less aggressive and more thoughtful in my opinions. I've become more rounded. I don't know the history well, but being exposed to it, I have learned why historical context exists.
What is your top tourist tip?
Don't come – isn't that the message going around at the moment? If you are British or Italian and aged 18 to 30 don't come. It's all stag parties. Don't think you can run to a coffee shop and smoke a lot of weed because no one likes seeing you passed out on the street. And watch out for bikes, because we hate you. I don't speak Dutch but I do cycle like them.
If you had just 24 hours before you left, what would you do?
We'll pretend it's a nice day. There are few cafes in the Jordaan I would like to visit. I'd wake up, go out for a coffee. I don't think I'd party. When ever I am on a trip I always find the last day is the calm day and the day before is the party day. The last day is the day you take in your surroundings and reflect on where you are and what you would like to remember.
Joe Fletcher was talking to Robin Pascoe
Thank you for donating to DutchNews.nl.
We could not provide the Dutch News service, and keep it free of charge, without the generous support of our readers. Your donations allow us to report on issues you tell us matter, and provide you with a summary of the most important Dutch news each day.
Make a donation