From Pride to propaganda: 13 great things to do in August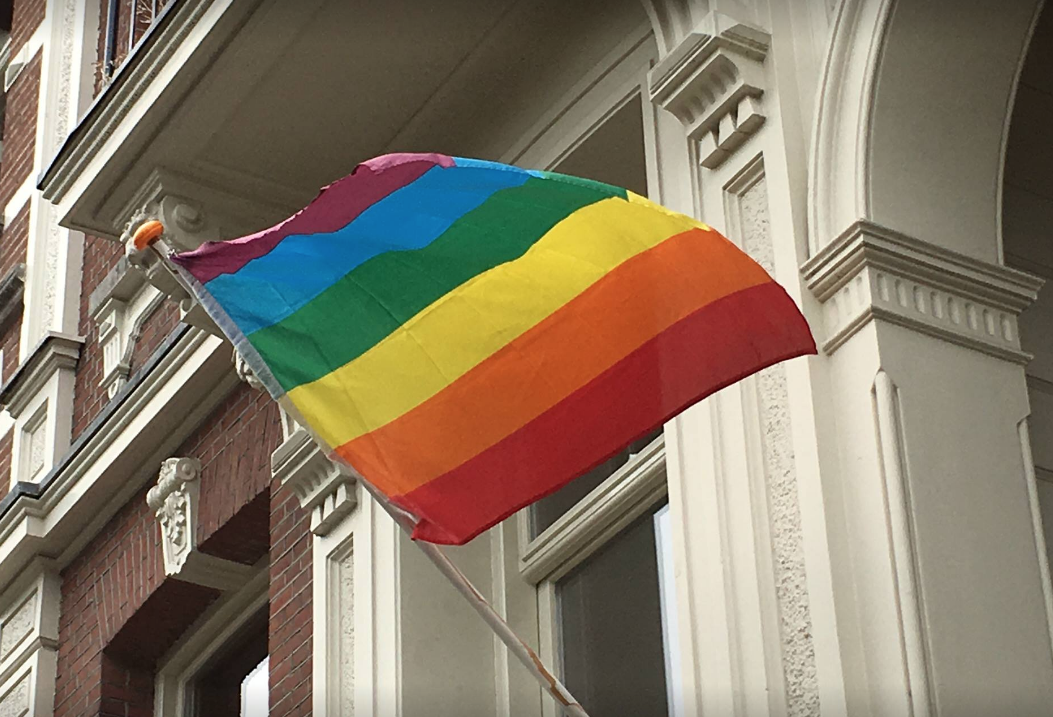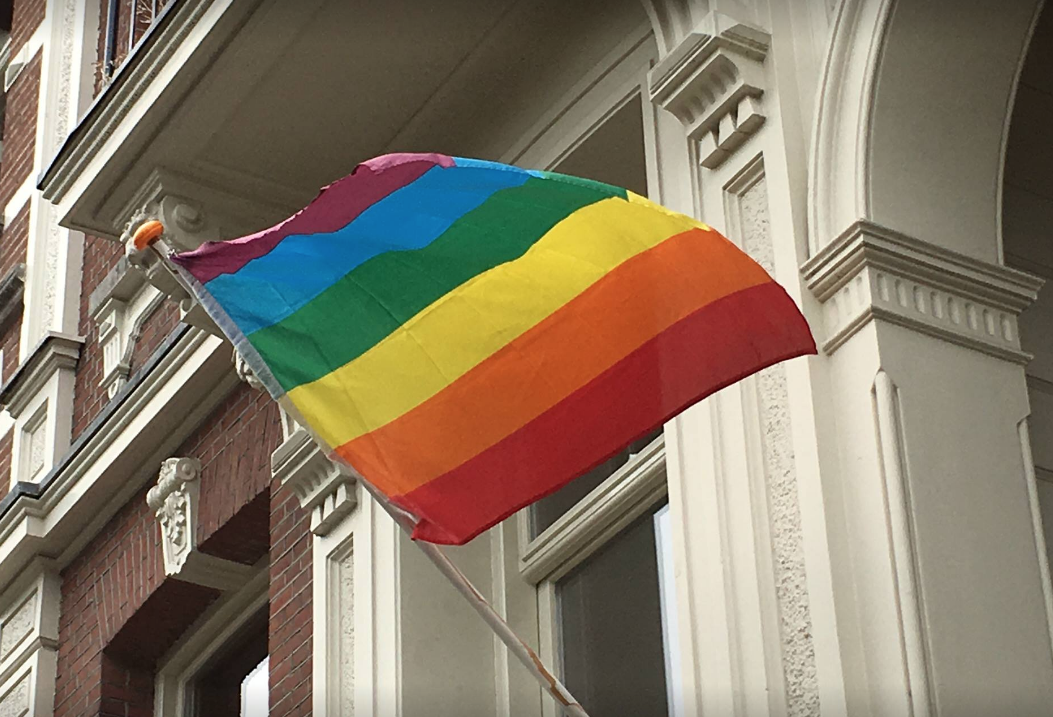 Many of the locals may be away on holiday this month, but that does not mean there is nothing to do for those left behind. From a special tour of the Rijksmuseum for the Pride celebrations, to sending kids into space, there is a lot going on this August.
Go an a gay tour
The Rijksmuseum in Amsterdam hooked up with Pride and devised a Roze Rijks (pink Rijks) guided tour of the history of homosexuality seen through works of art. It's a walk through the ages, from Sodom and Gomorra to the pink triangle, the museum promises. Until August 4. Website
Smell the flowers, ignore the guillotine
While heads rolled in Paris during the revolution two Dutch brothers were painting flowers and being very successful at it. Gerard van Spaendonck, and later his brother Cornelis, were a big hit among royals, revolutionists and Napoleon supporters alike and built splendid careers for themselves. Their blowsy roses and tulips can be admired in The smell of success at the Noordbrabants Museum. Until August 25. Website
See the sunflowers while you can
Not Van Gogh's sunflowers again, you may think, but it is actually very interesting to find out why Van Gogh was so enamoured of the flower and how happy it made him to see this subject in particular praised by his fellow painters.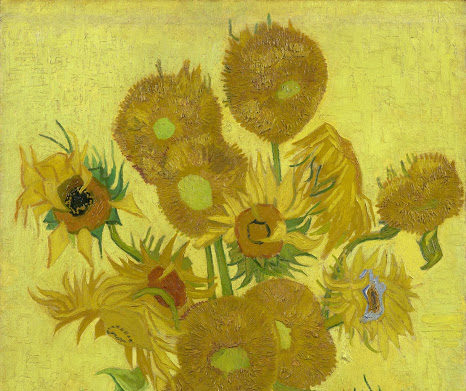 The Van Gogh museum in Amsterdam is putting five versions of the painter's 1889 Sunflowers on show with an insight into the history and the materials used based on recent research. It would surely disappoint Van Gogh to see his work now as the yellow he so delighted in is fading into a murky brown.  Until September 1. Website
Send the kids into space
It is 50 years since man set foot on the moon and there are activities, lectures, exhibitions galore. Good holiday fun for kids (and adults) is the exhibition of space-related toys in the Speelgoedmuseum in Oosterhout (until September 22) and a magical moon programme for young space cadets at the Space Expo in Noordwijk (until September 1). Website
Bag a body at the beach
It's not exactly a beach body that is on show at the Beelden aan Zee museum in Scheveningen, and if that makes you curious put a shirt on, shake the sand off your flipflops and walk in.
Israeli artist Itamar Gilboa used technology to make shiny chrome replicas of parts of his body, including his lungs, heart, kidneys and spine and had scans made of his brain activity as he worked. It's an 'ultimate attempt to visualise creativity', the museum writes. Body of Work is on until September 1. Website
Be puzzled by Piranesi
Giovanni Battista Piranesi (1720-1778) became famous for his fanciful depictions of Roman monuments that helped shape the Romantic movement . Unhindered by any possibility of having his architectural designs transformed into actual buildings (only one was ever built) he could let his imagination fly. Piranesi's prints are on show in the Kunsthal in Rotterdam until September 1. Website
Nab a free concert
The Oosterkerk in Amsterdam has once again lined up a number of free concerts in August, featuring works by Bartók, Beethoven, Debussy and Piazzolla. August 11, 23, 25. Website
Make a splash
More fun for overheated children in Amsterdam this August at the Amsterdamse Waterspelen at the Marineterrein adjacent to the Maritime Museum. There's swimming, messing about in boats, watersports, water workshops,  music, food and lots more. Practice your bommetje because there is a Beste Bommetje championship and you could make the biggest splash. August 23 to 25. Website
Beat the heat with Huppert
The Eye film museum has prepared a glacial treat to counteract the August heat. Le Monde de Isabelle Huppert is an extensive programme of films and talks about Huppert's choice of roles – the often seemingly cold and dispassionate characters she is famed for – and the directors she has worked with. Among the thirty-odd films on show are  Les valseuses, La céremonie, La dentellière and La pianiste. Until August 28. Website
Count the thieves in Ali Baba
The English Theatre presents two open-air performances by theatre company Illyria this summer. Shakespeare's The Tempest, the stormy and magical story of Prospero's revenge and, for little ones, the no less magical Ali Baba and the 40 Thieves.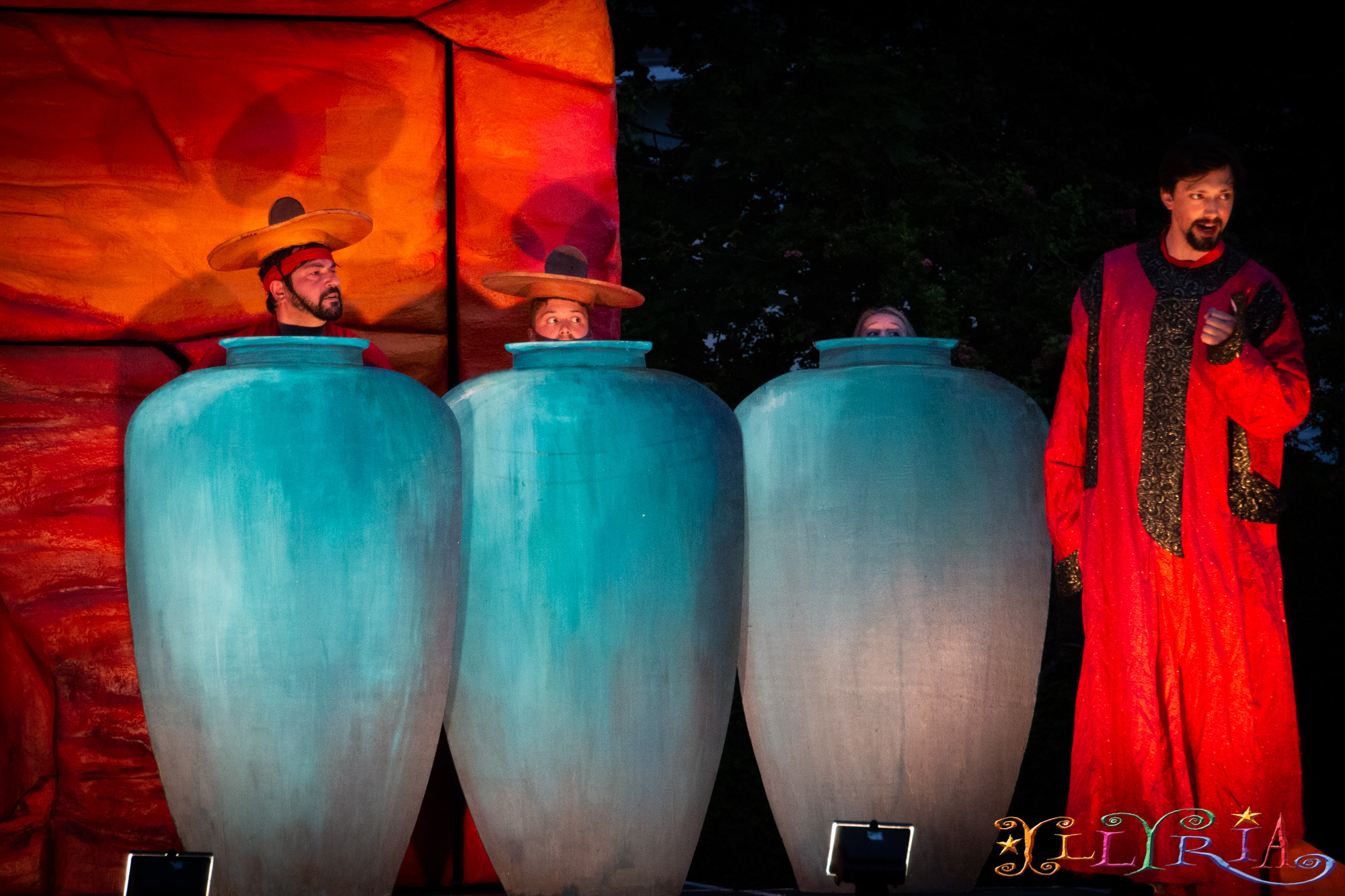 Look out for the scene where one character polishes off most of the thieves – 37 to be precise, and you can count each one – with a cast of just five of the most hardworking actors in the business! The dates for The Tempest are August 28, 29, 30 and 31. Ali Baba dates are August 31 and September 1. Go to the STET website for the open-air venues and tickets.
Have a peek at some propaganda
As the Dutch of the 21st century are casting a critical eye over the dark aspects of their history, an exhibition at the Tetar van Elven house in Delft shows how the idea of a Dutch glorious past became more entrenched through propaganda in the first place. On show are some forty paintings – out of a collection of 253 – depicting key historical moments commissioned by Amsterdam art collector Jacob de Vos Jacobszoon in the 19th century to boost national pride. Het Verleden Verheerlijkt (The glorified past) is on until September 29. Website
Take a trip to the Schip
The Schip in Amsterdam, treasure trove of the Amsterdamse School social architecture movement, is hosting an exhibition about another remarkable building: the Zonnestraal, a sanatorium for workers suffering from tuberculosis near Hilversum designed by Jan Duiker and Bernard Bijvoet and built in 1928.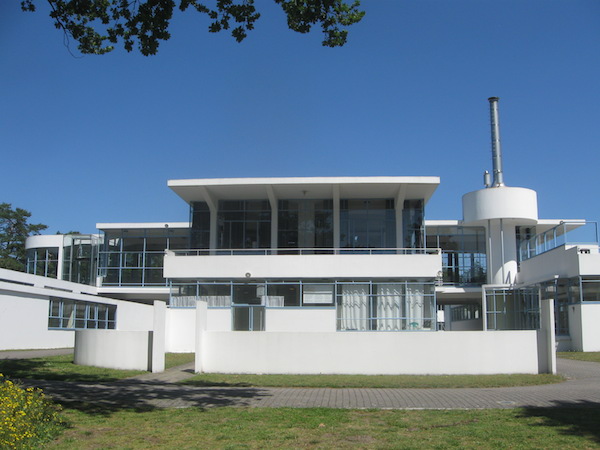 Have a look at the activities which include a cycle tour featuring a visit to the 'ship on the heath' . Until January 12. Website 
Watch the people in their glass houses
If you want to know what lies behind the expanses of light that greet you as you fly over the Netherlands at night this exhibition is for you. Greenhouse horticulture after 1945. From post-war reconstruction to high tech tells the story of three generations of market gardeners and their sometimes conflicted journey from small-scale family business to the large-scale installations of today. Photos and videos document this very Dutch story at the open air museum De Locht in Melderslo in Noord Limburg. Until January 5.  Website
Thank you for donating to DutchNews.nl.
We could not provide the Dutch News service, and keep it free of charge, without the generous support of our readers. Your donations allow us to report on issues you tell us matter, and provide you with a summary of the most important Dutch news each day.
Make a donation