Pay-to-pedal: subscription cycle firm wants to shake up the way we bike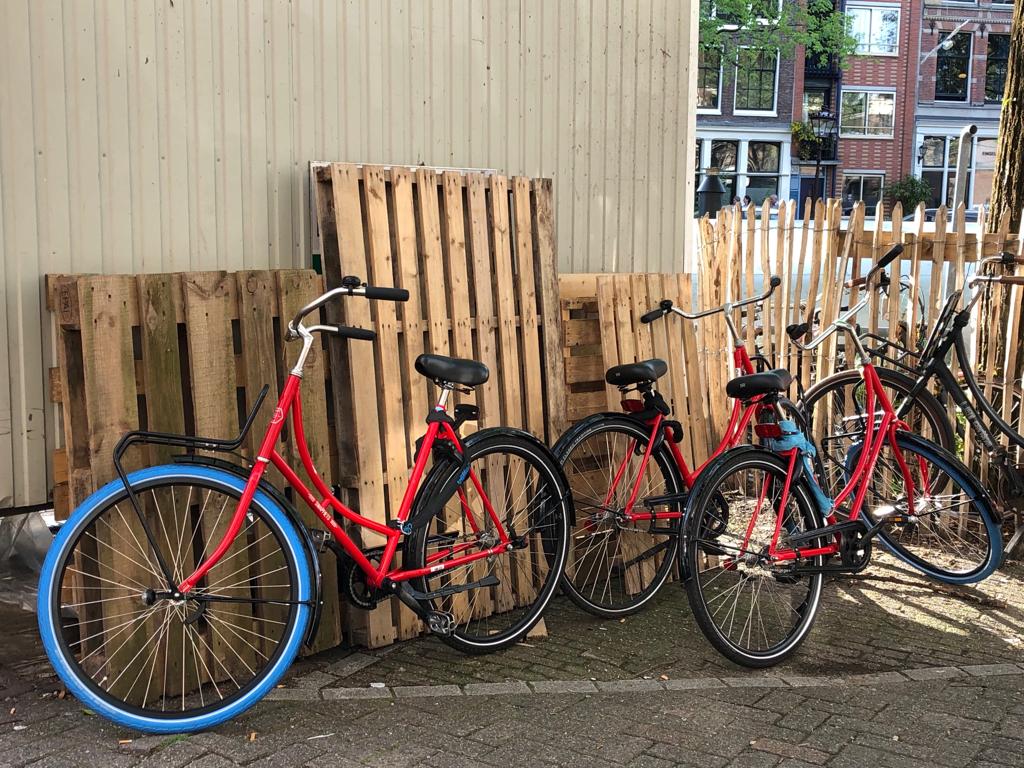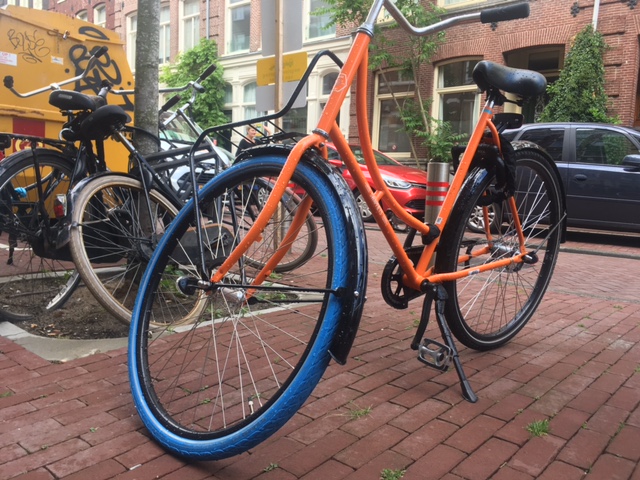 Everywhere you look in major Dutch cities, there seem to be bikes with distinctive blue front tyres – on the roads, sprawled along pavements, and even joining the sorry crew of lost vehicles dredged out of canals.
These are the ranks of Swapfiets, a company originating in Delft which in five years has spread to four countries, 42 cities and some 124,000 users. The idea is simple: instead of buying a bicycle and having to deal with the usual repair, damage, loss and theft that every two-wheel runner will experience, you pay a monthly subscription, get your own bike, and all that is part of the service.
According to co-founder Steven Uitentuis, in an era where many young people may struggle to buy a home, there is a generational shift to pay-per-use rather than pay-to-own – and he believes clients will rent everything from granny bikes to e-bikes.
Ownership to usage 
'We really believe in a transition from ownership to usage,' he says. 'People used to buy CDs and now they have Spotify or another music subscription. People used to buy DVDs and now they just play for Netflix or other broadcast entertainment subscriptions. We really believe the transition is for the better: you get better products, tailored to customer needs and the biggest winner in products-as-a-service will be the environment, as we create less waste.'
The business idea began in 2014 when Martijn Obers, Richard Burger, Dirk de Bruijn and Uitentuis were at Delft University of Technology, wondering why students had such terrible bicycles even though cycling was a valuable source of free transport and freedom.
'We saw that a lot of people were riding a heap of a bike,' says Uitentuis. 'It's so important to go from A to B as easily as possible but students would rather spend €50 than €350, and even if they had the money to spend, they didn't want the risk that it was demolished by someone else, stolen or lost in a canal.'
Investor 
They developed the subscription idea, tried it out with students via Facebook and eventually designed standardised bike models to be made by the manufacturer of the Gazelle brand. Ponooc, the investment arm of Gazelle maker Pon, has now taken a significant stake in the company and Swapfiets' ambitions are to expand from the Netherlands, Denmark, Germany and Belgium to other locations with a big enough cycling population.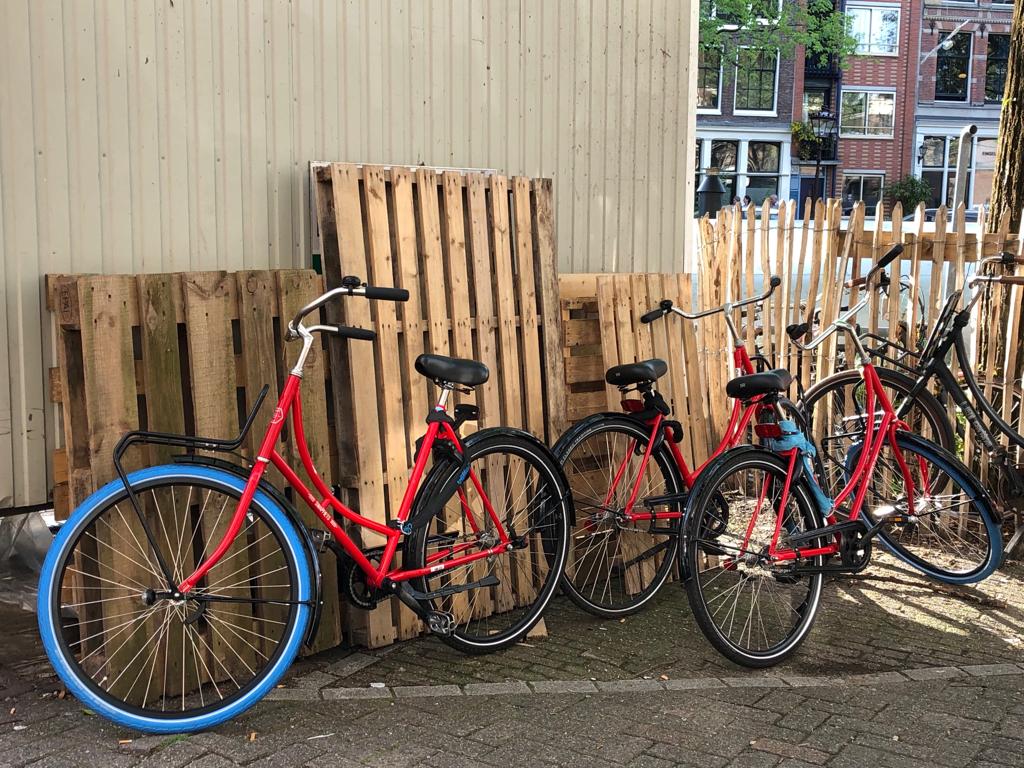 But why is the idea so attractive to users, particularly the 25-35 year olds and students that make up the majority of Swapfiets clients, paying from €12 a month to use a bike which would cost some €350 to buy? It's a question many parents, who remember their rusty second hand bikes and repairing their own flat tyres, are asking.
Uitenhuis says Swapfiets clients value 'carefree biking'; while they won't change gears for you, they will do pretty much everything else from raising the seat to repairing a bent mudguard. 'They can call us for everything,' he says. 'Obviously, if their tyre is a bit soft, they can call us to pump it – but sometimes we'd say: "Can you pump it yourself because it's a 10 second job?" But if they want [us] to, we do it, because it's full service.'
Theft
Its team of 'swappers' will come to the site, fix a bike if it's a 10-minute job, or replace it with another – putting on the same lock, if possible, for minimal client hassle. There's a penalty if the bike is lost, which is higher if it wasn't double locked, and Swapfiets also makes a police report – meaning it becomes a criminal act if a customer isn't completely honest about whether the bike was genuinely stolen.
'First we ask them, but the beautiful thing is that we make a police report,' says Uitenhuis, mildly. 'The fine for giving a false police report is €8,200 in the Netherlands and it's a criminal offence: it's not worth breaking the law.'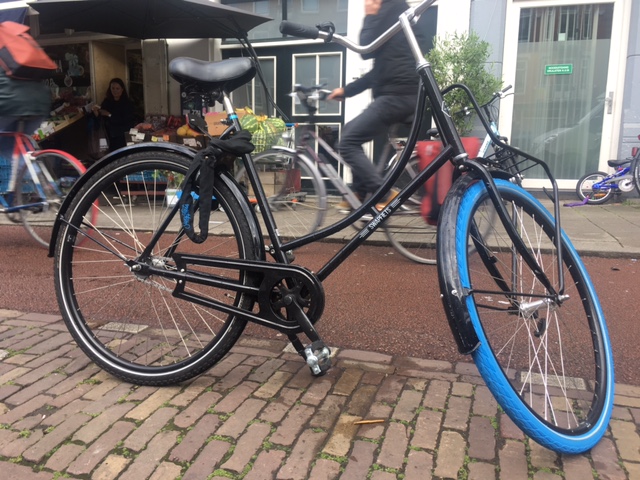 The firm offers occasional cycling courses to people from countries where they may not have biked much before, though, and will have a few words about careful cycling if people have too many incidents. 'Normal usage is covered but if you fold your frame in two, that would not be covered – that's not normal wear and tear,' says Uitenhuis. Clients whose bikes keep disappearing and then end up for sale on Marktplaats risk being banned.
Feedback
Although Swapfiets has a fair quantity of negative feedback on its Facebook page, with people particularly exercised about the month-long notice period, the convenience and full package are a big sell for expats like Victor Yuan, a software engineer at Uber, who came to Amsterdam from San Francisco.
'I thought of buying a bike, but most of the bikes are just as expensive as Swapfiets,' he says. 'They also charge extra for other items like locks and keys, and there is no insurance if I lose any items or the bike itself. Swapfiets seems to be the perfect choice for expats who stay in Amsterdam short term.'
The biking experts are cautiously positive too. Jaap Kammenga, head of policy for the Fietsersbond, says that while they do advocate having a bicycle that fits your personal size, the Swapfiets scheme adds to a cyclist's freedom to choose. 'The numbers are relatively small, but the Swapfiets adds to people's range of choices,' he says. 'We wouldn't necessarily say that it's best to use a Swapfiets: the right-sized bike is more suitable for most people, but they do offer extra options for cyclists and we're positive about that.'
The vast majority of people do still own a bike, of course: the Netherlands famously has more bikes than people and the average person owns 1.3 of the two-wheelers. But with cities like Amsterdam leaning towards emissions-free transport, Swapfiets is predicting sunny skies and a clear path to growth ahead.
Thank you for donating to DutchNews.nl.
We could not provide the Dutch News service, and keep it free of charge, without the generous support of our readers. Your donations allow us to report on issues you tell us matter, and provide you with a summary of the most important Dutch news each day.
Make a donation