Dutch Labour party big winner in EU election, exit poll shows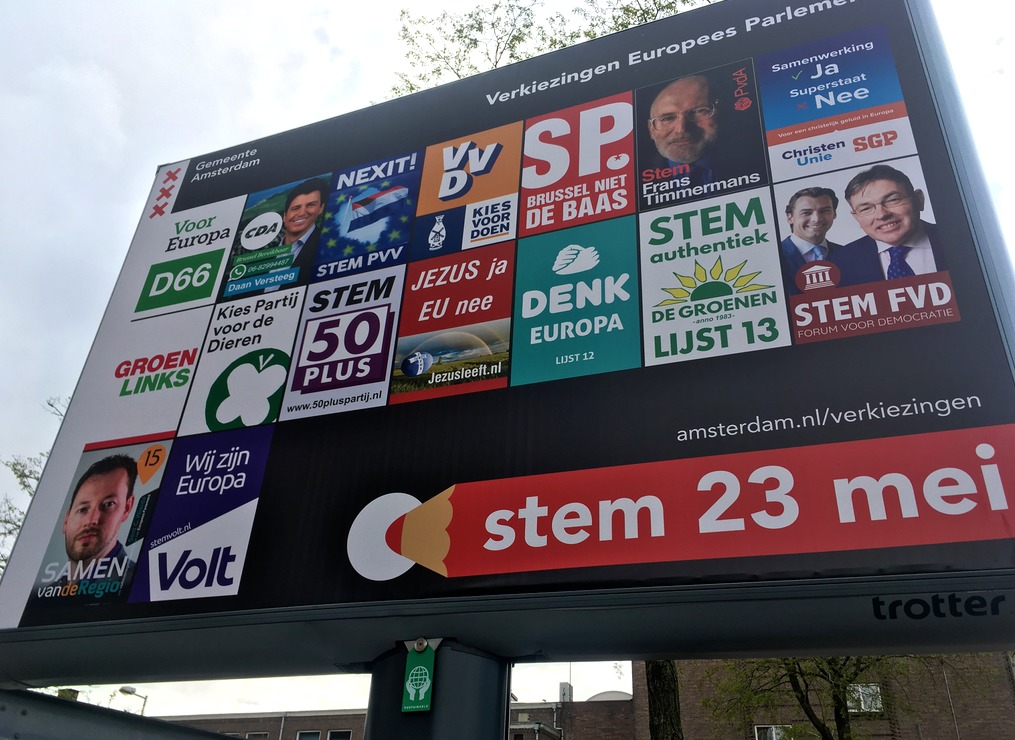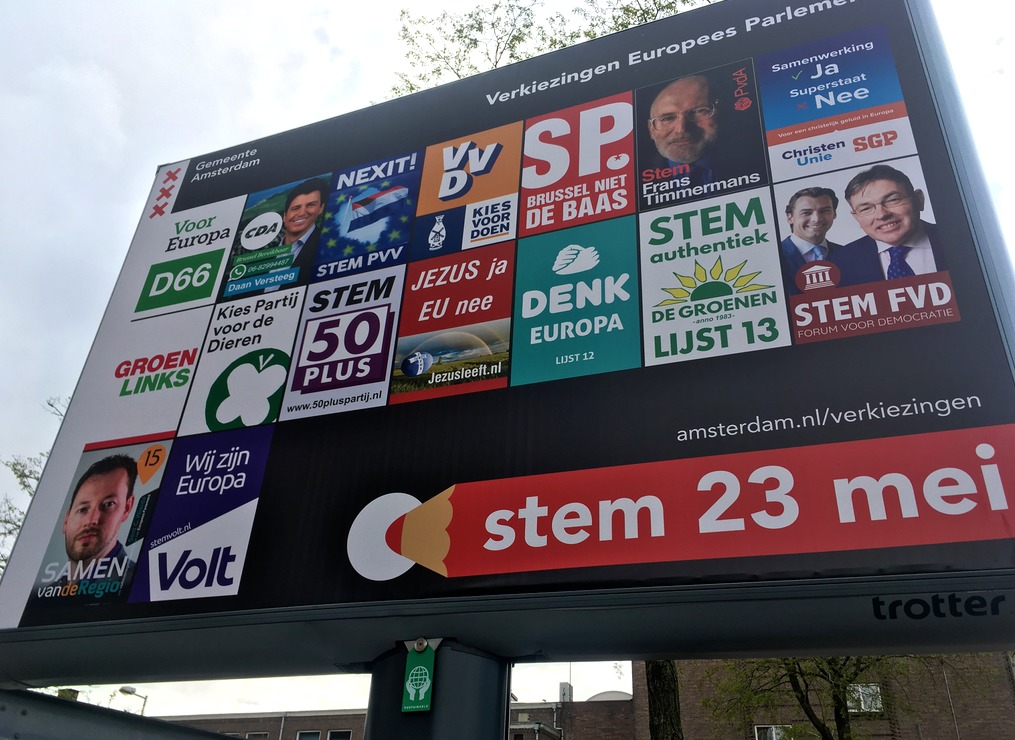 The Dutch social democratic party PvdA is the big winner of the European elections in the Netherlands, according to an exit poll by public broadcaster NOS.
Turnout was over 42%, the highest since 1989, the exit poll shows.
The poll gives the PvdA, led by Frans Timmermans, five seats in the European parliament and puts the VVD Liberals and Christian Democrats both on four seats. New party Forum voor Democratie wins three seats in the poll, alongside the left-wing green party GroenLinks.
Not going to stay up all night monitoring election results etc, but looks like a surprisingly good night for Dutch PvdA (Labour Party, previously in a death spiral), with a solid performance from Rutte's VVD. Disappointment for leftish D66, but greens did well. pic.twitter.com/kiGyzxZpCa

— Ben Coates (@bencoates1) May 23, 2019
The result will be seen as a disappointment for the pro-Nexit Forum, which had been forecast as a potential winner. The anti-European PVV is also set to see its support slashed from four to just one seat, according to the Ipsos poll.
In total, just 15% of Dutch voters have voted for pro-Nexit parties and support for Eurosceptic parties, including the Socialists, is down from 23% to just over 19%.
'Links' (PvdA+GL+SP+PvdD) van 30,1% (2014) naar 36,1% (exit poll)
'Euroskeptisch/kritisch' (FvD+PVV+SP) van 22,9% (2014) naar 19,2% (exit poll)
'Euroseptisch/kritisch' (FvD+PVV+SP+PvdD+CU-SGP) van 34,8% (2014) naar 30,5% (exit poll)

— Tom Louwerse (@tomlouwerse) May 23, 2019
NOS commentator Ron Frensen said that D66, which has a strong pro-EU message, has been squeezed between the 'Frans Timmermans effect' and the fighting on the right. Timmermans is also the social democratic parties' candidate for president of the European Commission.
PvdA leader Lodewijk Asscher said the exit poll prediction is 'bizarre'. The PvdA has seen its support plummet in recent years but, Frensen said, the party should not count its blessings. Research, he said, shows that 50% of people who voted for the party on Thursday did so because of Timmermans.
Exit poll for Netherlands shows unexpected gains for social democrats and smaller than predicted percentage for Thierry Baudets FvD https://t.co/duBMv5Utyg

— Prof. Sarah de Lange (@SLdeLange) May 23, 2019
Forum spokesman Derk Jan Eppink said the party had expected such a result. 'I am always very careful with polls and the official results is not until Sunday so we hope for an extra seat,' he said. 'Nevertheless, with three seats we can mean something in the European parliament.'
Support for Forum is down from 15% in the provincial elections in March, when the party was the biggest ahead of the VVD, to 11%.
The Netherlands has 26 seats in the European parliament.
The Ispos exit poll results in full
PvdA 5 (3)
D66 2 (4)
PVV 1 (4)
CDA 4 (5)
VVD 4 (3)
GroenLinks 3 (3)
Socialists 1 (2)
Orthodox religious parties 2
Pro animal PvdD 0 (1)
50PLUS 1 (0)
FvD 3 (0)
Nos also looked at what will happen when Britain leaves the EU and the Netherlands will get three more seats in the European parliament. Those seats will go to the pro-animal PvdD, the PvdA and the VVD.
Thank you to all the Dutch citizens in the United States who cast their vote in the #EUElections2019. We have started counting votes at the Embassy of the Netherlands in Washington, D.C.

Want to vote in future elections? Please register here: https://t.co/AJTaWX4E3E pic.twitter.com/DH3YjfiAuH

— Netherlands Embassy 🇺🇸 (@NLintheUSA) May 23, 2019
Thank you for donating to DutchNews.nl.
We could not provide the Dutch News service, and keep it free of charge, without the generous support of our readers. Your donations allow us to report on issues you tell us matter, and provide you with a summary of the most important Dutch news each day.
Make a donation