Dutch destinations: The Wadden Sea island of Terschelling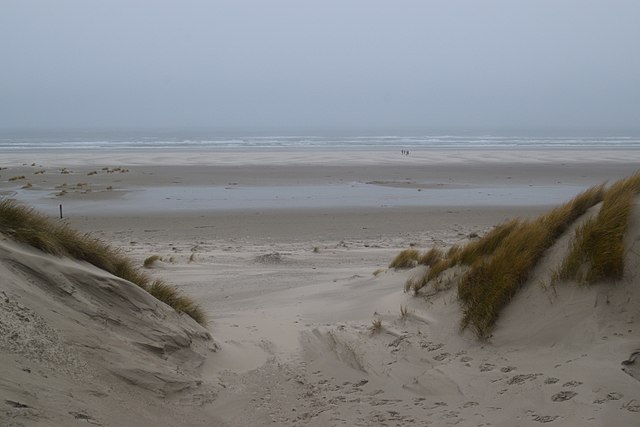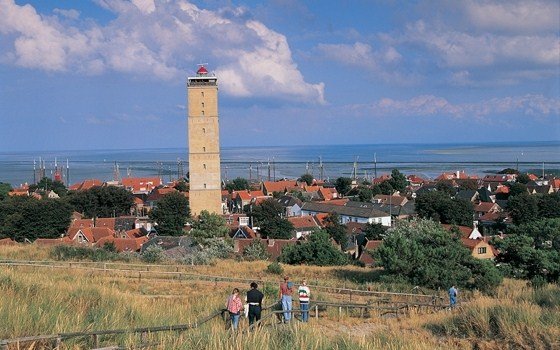 If you want to get away from it all for a few days, the Wadden Sea island of Terschelling is easy to get to, offers great empty beaches and has enough to keep you busy even if you hit a wet weekend.
Terschelling and Texel are the most touristy of the Wadden islands, yet both are very different. Texel is bigger and less dominated by holidaymakers. Terschelling is more an elongated sand dune and tourism is clearly its main source of income.
Terschelling can trace its history back to 850, when a small church was built on a sand hill hill near Seerip or Strip in the far south west of the island. It has always been orientated towards the sea and among Terschelling's famous sons and daughters is seafarer Willem Barendz, who survived the winter marooned on the Artic ice in 1597.
The island's other main claim to fame is that it is one of two Wadden islands where cranberries grow. You will find a great deal of cranberry-related items – from chutney to cordial – for sale on the island.
Things to do
Walk or cycle around the island
Terschelling does not have many roads – just a main drag and side roads shooting off to the sea – but there are several guided walking routes ranging from 4.5 to 11 kilometres. If cycling is more your thing, if you can manage 45 kilometres, you will have seen pretty well all the island has to offer.
Visit the shipwreck museum
The wrakkenmuseum (shipwreck museum) is housed in an old farmhouse in Halfweg and contains an unbelievable collection of things found on the island's beaches or brought up from some of the dozens of wrecks in Terschelling's treacherous waters.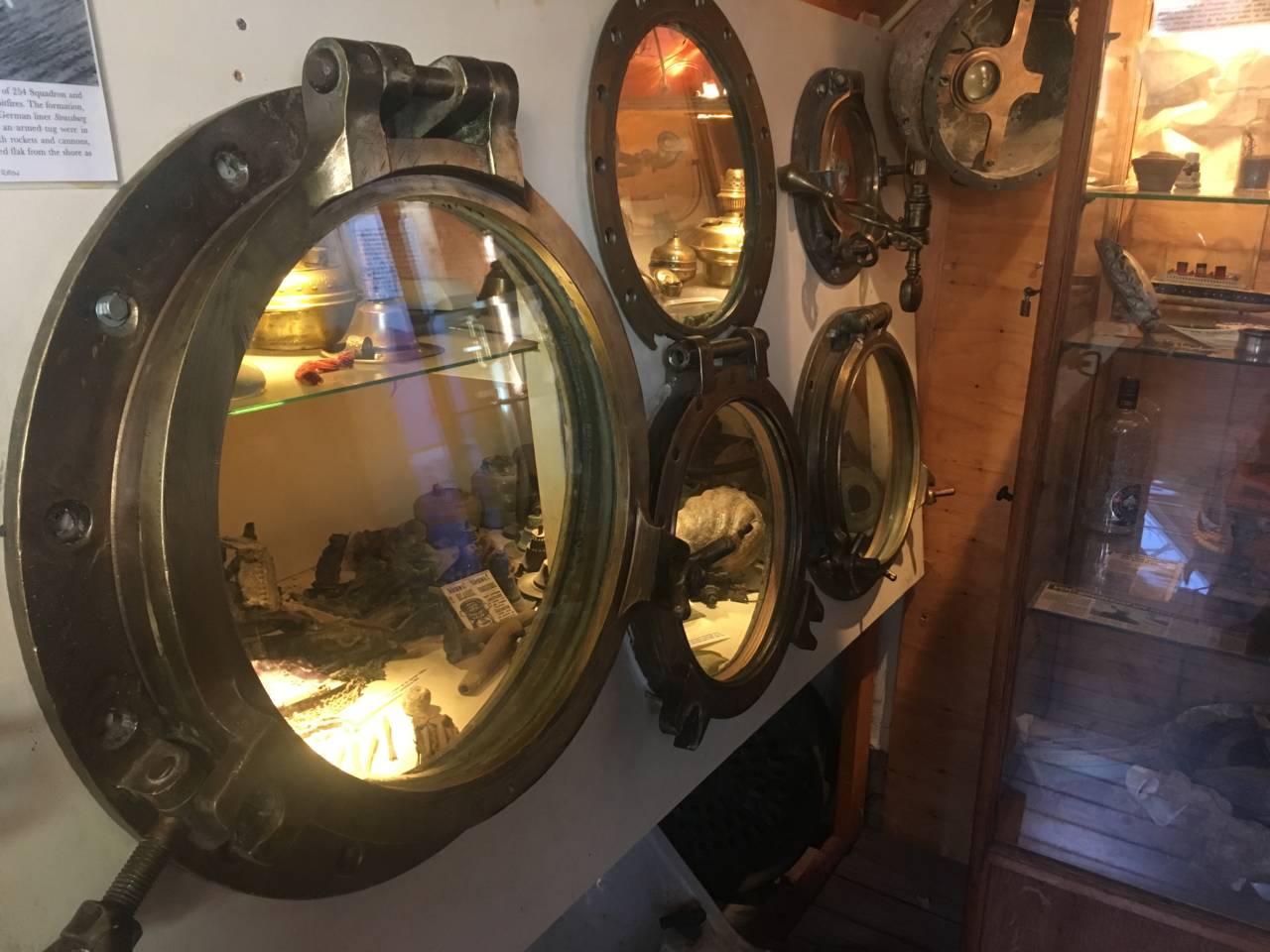 From dozens of pink 'my little ponies' washed ashore in the recent MSC Zoe container disaster to Bohemian glass from the wreck of the Kursk, the walls and ceilings of the farmhouse are stuffed with objects, all arranged in different collections. There is a large outdoor play area built from driftwood and other finds for the kids to race around. If you like 'things' and appreciate hidden bits of history, it is well worth a visit.
Check out the bunkers
The bunker museum centres on the Tiger radar base – one of dozens of Nazi radar bases which covered Europe during WWII and which, in this case, formed part of the Atlantic Wall. The seven hectare complex has 100 bunkers, several of which are open to all visitors. You visit more if you go on a guided tour.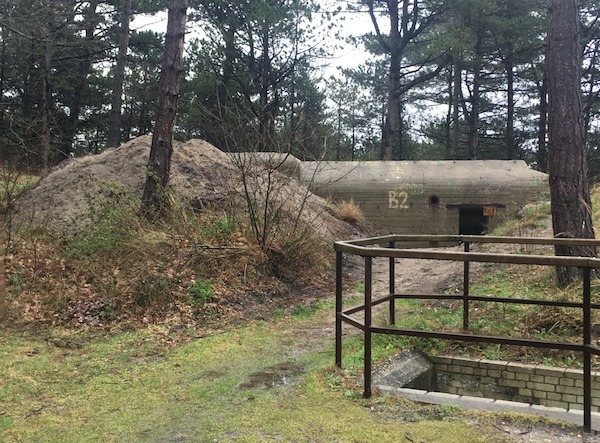 It is an extraordinary place under the pine trees but our visit was somewhat marred by the dubious comments made by one of the volunteers, who told us there were no Jews on the island in the war period because there was no money to be earned.
Take in some culture
Terschelling is well known for the yearly Oerol Festival in the third week of June – during which the island becomes one big theatre, with performances all over the island. Book somewhere to stay well in advance if you plan to visit during Oerol.
Learn more about the history
The 't Behouden Huis museum – named after the wooden hut built on Nova Zembla by Willem Barendz and his crew – is a small, but fascinating museum which covers the history of the island.  In particular, it focuses on the ransacking of the island by the English in 1666. If you have a museum card, you can use it here.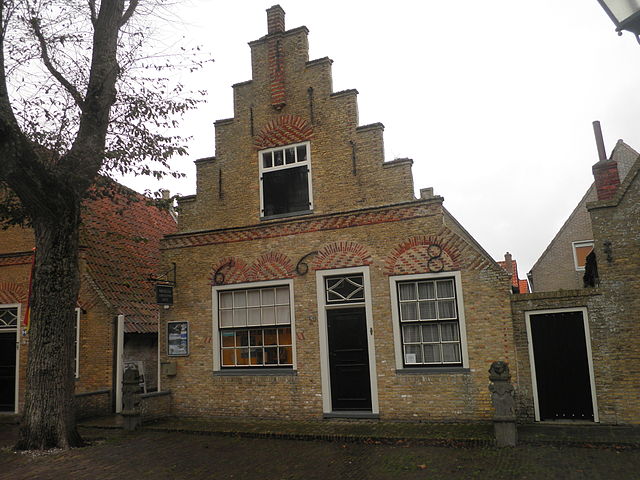 Where to stay
Terschelling feels more touristy than the other Wadden islands and it has an awful lot of caravan parks and holiday home complexes. We stayed in a new holiday cottage on a small park in Midsland which was well located and well equipped but extremely deceptively photographed and way too small for four adults.
If you want to get away from it all, look for a house in the dunes with a view over the vast open spaces. Beware, there are very few options for eating out in the dune villages outside the high season.
Where to eat
West Terschelling is the main centre of entertainment and you have a fair amount of seafood and hamburger places to chose from plus a couple of more upmarket restaurants. Storm is family-friendly and although we did not eat there, we were convinced it would have been worth it by the reviews. Grand cafe Zeezicht is light and bright with an decent menu, open fire and a view over the ferry terminal so you can make sure you don't miss the boat home.
Midsland has a wide choice of hamburger and steak type eateries, but if you are looking for fairly smart and fairly expensive, 't Golfje on the way to the beach comes highly recommended. It was fully booked during our visit and we ended up in the nearby De Drie Grapen which had a warm and welcoming interior and a menu that seems to be stuck in the 1970s. Alas, they were out of prawn cocktail.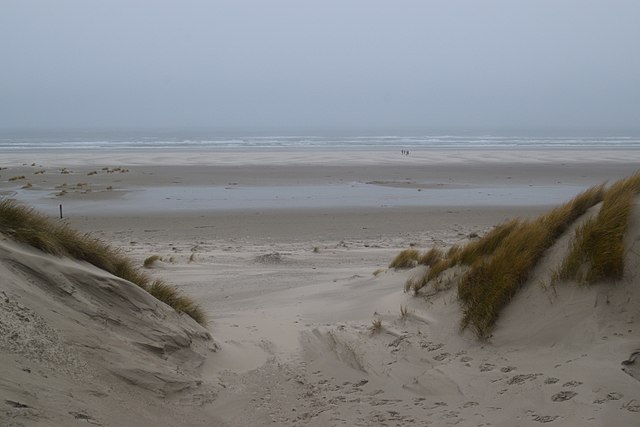 How to get there
By ferry from Harlingen – you have a choice of a high-speed ferry without room for cars or a longer journey with car – or from the neighbouring island of Vlieland if you are island hopping.
If you love cycling and don't mind biking into the wind, you can manage without a car and there are frequent bus services on the island as well. If you are travelling with elderly people, a car is to be recommended. If you decide to leave yours in Harlingen to avoid the ferry ticket (the long-term car park costs €7 a day) You can rent an electric one on the island via the Wattcar app and there are also lots of taxis.
Anything else?
If you hate holiday crowds, avoid the high season and if you hate theatre performances, avoid the third week in June when the Oerol festival takes over the island.
Thank you for donating to DutchNews.nl.
We could not provide the Dutch News service, and keep it free of charge, without the generous support of our readers. Your donations allow us to report on issues you tell us matter, and provide you with a summary of the most important Dutch news each day.
Make a donation