Gedogen, polderen, osseworst? 10 Dutch things to get your head around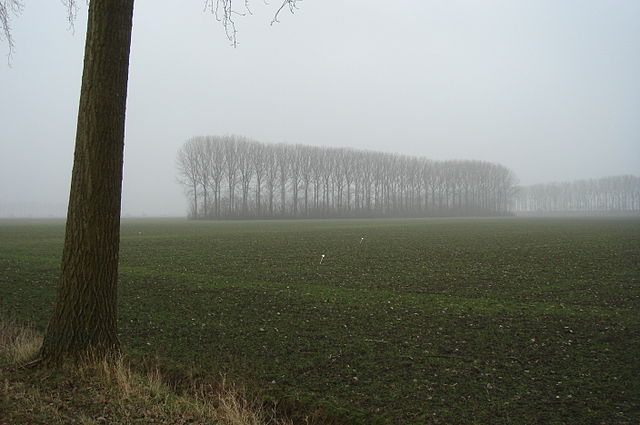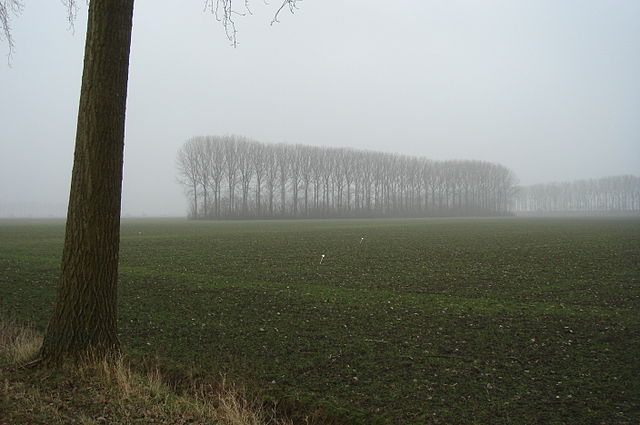 There are some things about the Netherlands which can be impossible to get your head around – partly because every Dutch person will assume you know what they are talking about. Here's a mix of concepts, events and physical things that everyone needs get to grips with.
Polderen
Polder is the Dutch word for reclaimed land and is now used as a verb to describe the very Dutch process of working together to reach consensus on some issue or another. This comes from the idea that everyone was forced to work together to protect the country from the sea.
The polder, therefore, has come to mean the tripartite discussions which take place between unions, employers and politicians as they attempt to tackle some particularly thorny issue like pension reform.
So when you see a Dutch news headline which states 'klimaatconflict in de polder', it does not mean that there is a conflict about the climate on reclaimed land, but that no-one agrees what to do about climate change.
Koopkrachtplaatjes
Everyone's obsession at budget time and indeed every time taxes go up or down, koopkrachtplaatjes are calculations of what that will mean for the man in the street's spending power.
Of course there is no standard man in the street, so the government think-tanks which do the sums come up with a huge range of households: single person, couple,  couple with one child and one bread winner and an average salary, couple with two children and two breadwinners, one of whom earns €60,000 a year and one €45,000, couple with … the combinations are endless and so are the debates about how inaccurate koopkrachtplaatjes always turn out to be.
Boter
Boter – butter – is a minefield. Boter tends to refer to margarine, halverine, butter… any yellowish spread to put on your bread so the filling won't soak in. If you ask for butter on your sandwich, the shop assistant will spread margarine from an enormous tub on one piece of bread only. Roomboter – literally cream butter – tends to mean the real thing.
The Passion
The Passion is a yearly television musical spectacle which takes place at Easter and involves a line-up of Dutch celebrities enacting the final hours of Jesus up to and beyond crucifixion. During the broadcast, a group of people take it in turns to carry a massive illuminated white cross to the stage on the main square where the show takes place.
The event, which is now in its eighth year, is  performed live in a town or city on the Thursday before Good Friday and attracts enormous audiences. The music is usually contemporary Dutch songs from the likes of Marco Borsato, BLØF and Guus Meeuwis
The event is not without its critics who say that not enough attention is paid to Jesus rising from the dead, that the use of contemporary music is inappropriate and that the lead performers are often not religious. For language purists, for some reason the event is always known as The Passion, rather than De Passie.
Andre Hazes
André Hazes was not the first to sing what the Dutch call levensliederen (songs about real life), but he was the first to bring this genre into the modern era and if anything gets the Dutch waving their arms in the air and singing along with great emotion, it is a quick burst of Zij gelooft in mij or Bloed zweet en tranen.
Hazes was a man crippled by insecurity, a prodigious drinker of beer, a negligent father to the children from his earlier marriages and a less than attentive husband. He died in 2004 but his legend lives on. Two of his children now perform his hits and they are joined by a host of Dutch stars in the Ziggo Dome for a string of sell-out Holland Zingt Hazes concerts every year.
Elfstedentocht
The Elfstedentocht – or 11 city skating race – is fast developing mythical status as the weather gets warmer and the prospect of skating over 200 kilometres of frozen Dutch ditches becomes ever more distant.
The race was last held in 1997 but every year, if the temperature dips below freezing for a few days, people will start talking about de-greasing their skates and getting ready to skate on open ice. If the cold snap lasts a little longer, experts are brought in to give their view on whether the race will take place and to review past glories.
Then, with just a few days to go, when the ice is almost thick enough, the weather moves on and mass depression sets in. The tension surrounding 'will there be one or not' has spawned the legendary Frisian catch phrase  Het giet oan – it's on.
Osseworst
There are some Dutch foodstuffs out there that take some getting use too – think curly kale with mashed potato or raw salted herring. But Osseworst is one of the most bizarre.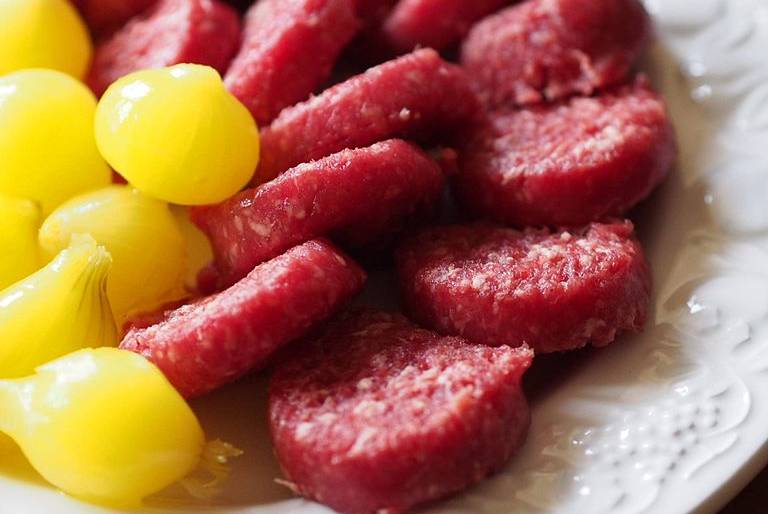 Osseworst is a raw beef sausage – yes, you read it right – which dates back to the 17th century – although the present day version neither contains the spices of the orginal nor is it aged or smoked. You will usually come across it served in slices with mustard or pickles at borrels.
Top 2000
The Top 2000 is said to be the Netherlands' most popular radio event of the year. The list is made up of the favourite songs of listeners – 10 million of them, according to broadcaster Radio 2 – and the number one spot is almost always held by Queen with Bohemian Rhapsody.
The Top 2000 is broadcast from December 25 to December 31 and in recent years has faced competition from the Top 4000, which is, conveniently, broadcast from December 6 to 24, and is, true to form, always crowned by Queen.
Vierdaagse
You may find your children's school is organising an 'avondvierdaagse' and you are expected to spend every evening for four days walking around your neighbourhood with a lot of other parents. Or, if you live in Nijmegen, you may notice that your city is taken over by thousands of people in walking boots for a few days every year.
The first Vierdaagse – or four day march – was held in 1909 as a way of keeping the army fit after the introduction of motor vehicles. Now it is largely civilian operation, although soldiers still take part, and involves walking 30, 40 or 50 kilometres a day over a four-day period. The biggest of these marches takes place in Nijmegen and attracts over 40,000 walkers from all over the world every July.
The Vierdaagse is an extremely Dutch institution and expect raised eyebrows if you do not show willingness to join in at least once.
Gedogen
Gedogen roughly translates as 'turning a blind eye' and is the classic Dutch way of dealing with controversial subjects or minor infringements of the law. Dutch soft drugs policy which allows you to buy small amounts of marijuana in a council-licenced cafe – even though the drug itself is illegal – is based on gedogen.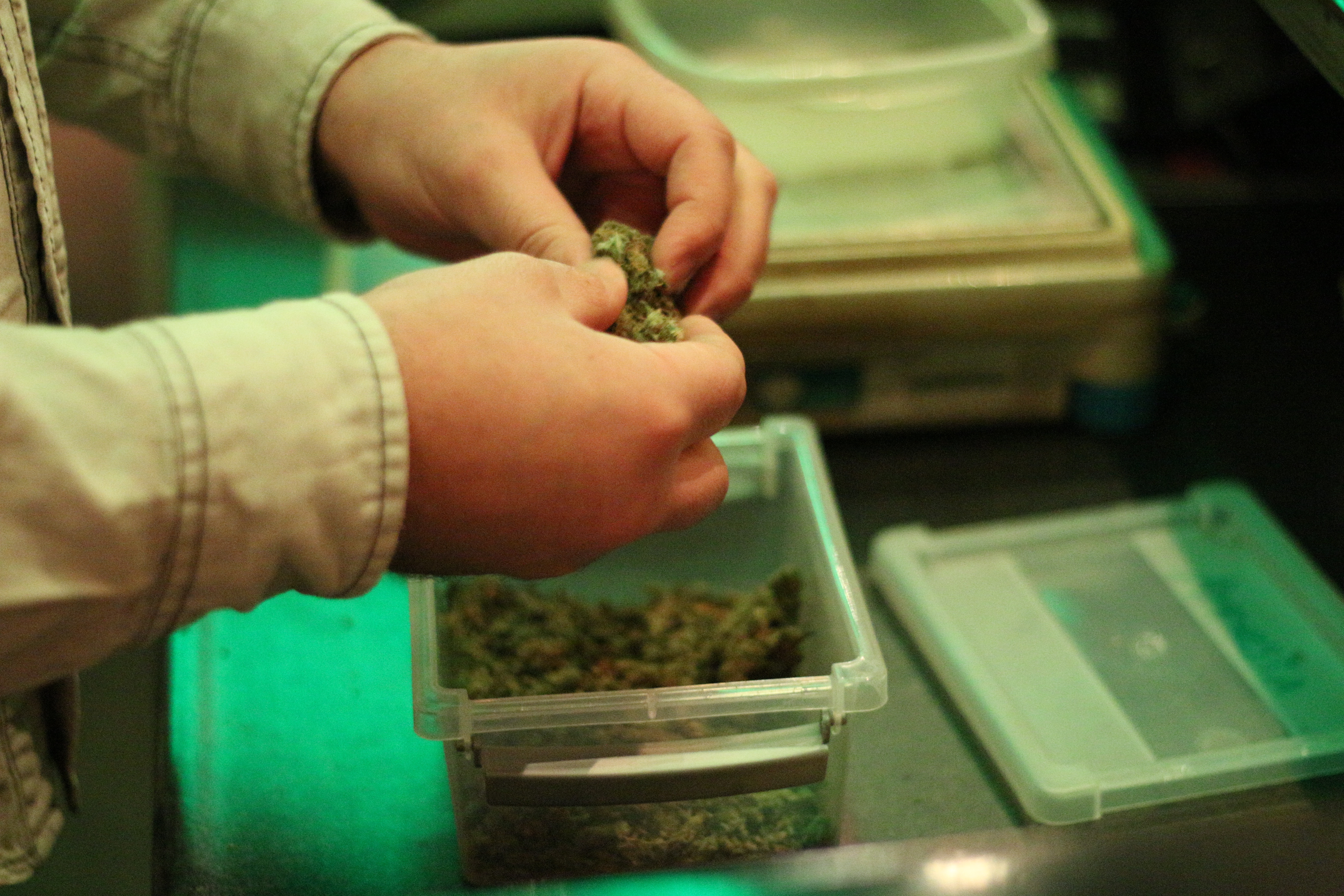 When Geert Wilders was an unofficial partner to a minority government, he was said to be turning a blind eye to the cabinet – propping it up without actually supporting it.
Once you get the hang of it, gedogen is a remarkably useful concept.
Other concepts and things bugging you or that you really don't understand? Email editor@dutchnews.nl and we'll see if we can come up with some answers.
Thank you for donating to DutchNews.nl.
We could not provide the Dutch News service, and keep it free of charge, without the generous support of our readers. Your donations allow us to report on issues you tell us matter, and provide you with a summary of the most important Dutch news each day.
Make a donation