Universal suffrage is not so universal in the Netherlands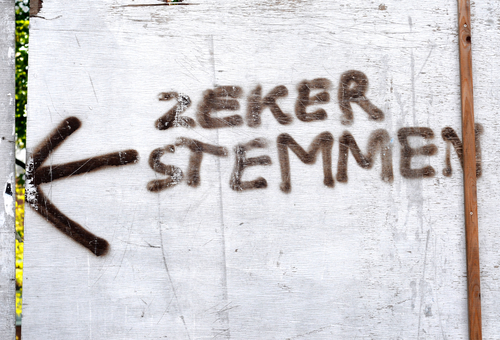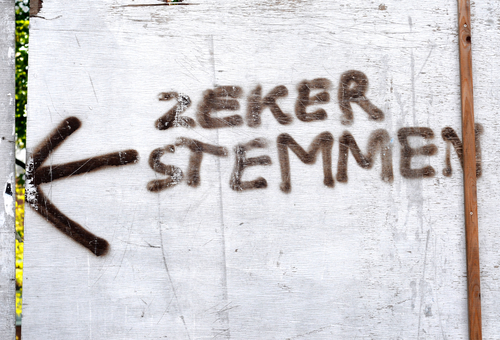 Not all taxpayers in the Netherlands are created equal and much needs to be done to ensure everyone has the right to vote, say Sally Wyatt and Hans Radder.
With the provincial elections just behind us and the European elections around the corner, analyses and articles abound. But there is one issue that hardly ever makes the news: that of suffrage.
The right to vote, and to be voted for, is an essential part of democracy. Universal suffrage is the result of a long historical process in which the right to vote was granted step by step to more and more citizens.
It is 100 years since the introduction of universal suffrage and the lower house of parliament is organising a series of activities aimed at greater public awareness of the value of our parliamentary democracy in which 'every vote is of equal value'.
Some votes are more equal
But in practice some votes are more equal than others. In the present system only Dutch nationals can vote in the national and provincial elections (and, indirectly, the election of the senate) while the European elections are open to all EU nationals.
However, the democratic system is built on the principle that all citizens of a country should have a say in the nature and implementation of government policy. They are, after all, directly affected by its consequences.
The first kink in the current system is that people with a Dutch passport who have been living, say, in Canada for 20 years are eligible to vote in both the national and European elections. They are given a say in policies which will affect them very little, if at all. This is primarily a point of principle, as very few people in this category actually avail themselves of this right.
Taxpayers
The second kink is of practical importance as well. A person who has lived in this country for 20 years and paid tax for every one of them is deprived of the democratic right to vote in the national and provincial elections because she holds a Canadian passport and not a Dutch one.
A large number of people who have lived here legally and for a long period of time (over five years, say) but who do not have the right passport are unjustifiably excluded from 'universal' suffrage. It seems 'inburgering' – the process of integrating into Dutch society – is largely a matter of duties rather than rights.
The system is also strangely inconsistent. Local council elections are open to anyone who has  been legally resident in this country for over five years while for the water board elections anyone registered here is eligible.
Nationality
The link with nationality, so eagerly criticised by the Dutch where countries such as Morocco and Turkey are concerned, goes against the principle at the heart of a democratic system.
It is high time the kinks in our constitution were ironed out. In his recent book, The people vs Democracy: Why our freedom is in danger and how to save it American political scientist Yascha Mounk advocates the concept of 'inclusive patriotism'.
A democratic system lives by the involvement of citizens in the fortunes of the country or region in which they live. That involvement needs to include not just some but all of those who live there. The introduction of truly universal suffrage in the Netherlands and Europe would bring such an inclusive patriotism one step closer.
Hans Radder is emeritus professor of philosophy at the VU in Amsterdam
Sally Wyatt is professor of digital cultures at Maastricht University
This article was published earlier in the Volkskrant
Thank you for donating to DutchNews.nl.
We could not provide the Dutch News service, and keep it free of charge, without the generous support of our readers. Your donations allow us to report on issues you tell us matter, and provide you with a summary of the most important Dutch news each day.
Make a donation