'Mass immigration' says more about the people who use the term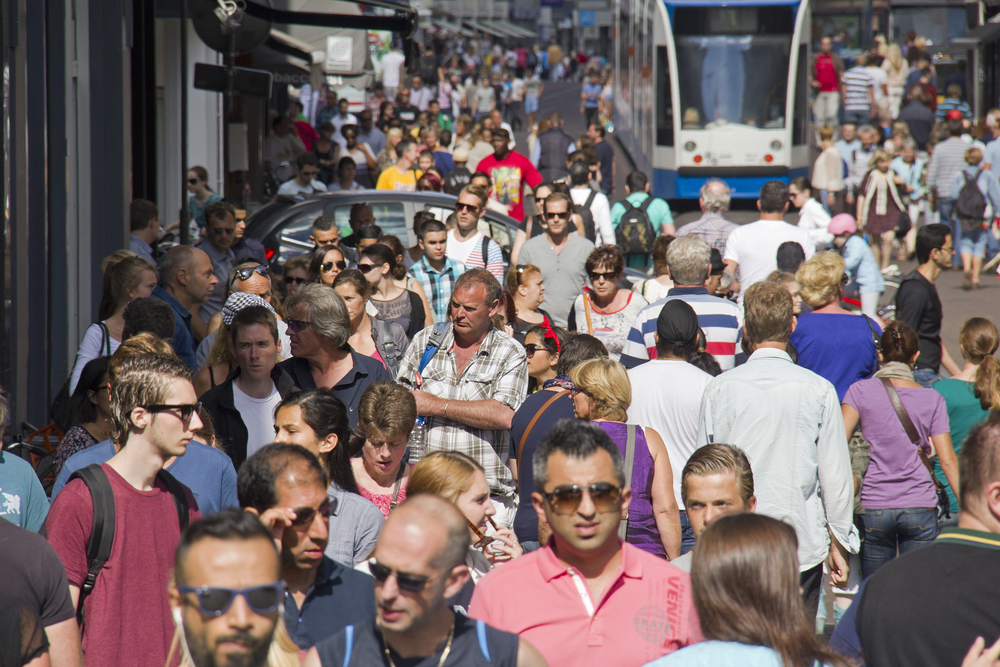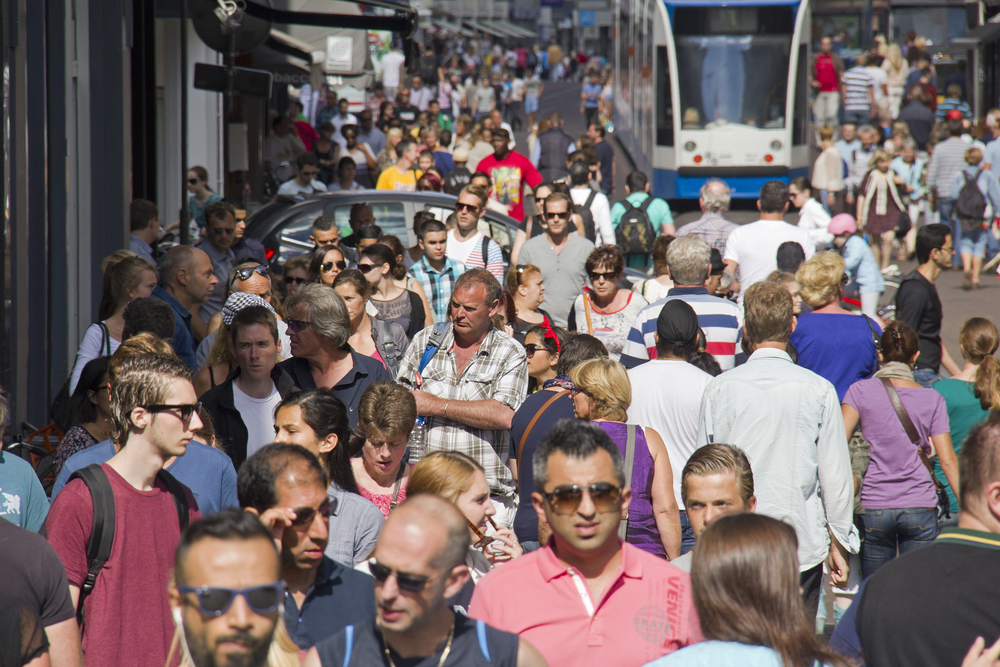 Define your terms and don't fudge the facts about immigration, says Leiden professor Leo Lucassen.
One of the spectres conjured up by Thierry Baudet in the last few weeks is that of 'mass immigration'. It is a menace to the Netherlands and Europe, Baudet told voters but what the Forum voor Democratie leader meant exactly remained unclear.
Should we count Germans, Americans and Poles or is he just referring to those who are destroying our wonderful European culture? In other words, is 'mass immigration' code for Muslims and Africans? In the light of his musings on 'boreal', white Europe it most likely is the latter.
Doomsday scenario
Apart from the introduction of this veiled extreme-right term, Baudet has shown few other signs of originality. The inventor of the term 'mass immigration' in a Dutch context is Geert Wilders who started to use it some 15 years ago.
In the run-up to the 2010 elections Wilders never tired of presenting a doomsday scenario in which he explicitly cast 'non-Western' immigrants by which he, of course, meant Muslims.
Unlike Baudet, Wilders came up with numbers. Some 25,000 immigrants a year come into this country, he said, but interestingly enough, the number at the time didn't come anywhere near. If we look at the annual net migration rate (immigration minus emigration) between 2002 and 2007 we even see a negative rate before it slowly climbs up again.
Refugees
The number of asylum seekers, which peaked during the 1990s, fell to an all-time low and family reunification among Turks and Moroccans all but stopped. But these facts did not matter to the rabble rousers of not only the PVV but Rutte's VVD as well. It appealed to (and stimulated) feelings of discontent about immigration which had been on the rise, especially after the murders of Pim Fortuyn and Theo van Gogh.
Wilders was clear about his definition of 'mass immigration' but did not let the facts get in the way of a good story.
In the case of Baudet it is the other way around. The positive migration rate has been going up in leaps and bounds since 2013, from 19,000 to 87,000 in the last year. And this year we will see similar numbers.
There are all sorts of reasons why you would object to this development: the busy Randstad will be even busier, nature will come under greater pressure, there will be even more foreign students etc. But that is not the sort of apocalyptic vision Baudet and other radically right-wing politicians are dishing up.
His main concern is for the 'hordes' of Africans and Muslims who, especially in the guise of asylum seekers, will give the final push to the process of 'omvolking' [from 'Umvolking', a Nazi term for strategic population transfers to Germanise areas, DN]
Cracks
A closer look soon reveals the cracks in Baudet's boreal brainchild.  The number of asylum seekers has gone down again considerably since 2016 and most of the immigrants come from his beloved white Europe.
Of the 242,000 immigrants to the Netherlands in 2018 (some 155,000 left that year) 60% came from other European countries (including the Netherlands) and less than 10% came from Africa. Apart from 25,000 asylum seekers and dependents from Asia and Africa, it was mainly highly trained newcomers from all parts of the globe, including the Americas, who came here for the purpose of work or study.
The most important reason for the strong growth from 2014 is the strong economy which boosted the demand for labour at both ends of the spectrum. In an open economy such as the Netherlands this immediately translates into increased immigration.
There are simply not enough people to meet demand. Unemployment is at 3.5%, which is lower than before the 2008 crisis and those who are unemployed at the moment are not all capable of physically demanding work (in the greenhouses) or highly specialised jobs (high tech etc.)
Labour market
Even if the exploitative legal and illegal constructions used by employers to bring in Eastern European workers were to be tackled, demand would still exceed supply in times of economic prosperity.
In other words, the Netherlands should count itself lucky that, despite the negative political and social climate concerning immigration, there are still lots of people who want to work here.
The term 'mass immigration' says more about the people who use it than about what is really happening. And if we do want to discuss it we should first make clear what is meant by it and who is behind the abstract figures. But, first and foremost, we should leave our xenophobic dog whistles at home.
Leo Lucassen is research director at the International Institute of Social History and professor of Global Labour and Migration at Leiden University
This article was published earlier in the Volkskrant
Thank you for donating to DutchNews.nl.
We could not provide the Dutch News service, and keep it free of charge, without the generous support of our readers. Your donations allow us to report on issues you tell us matter, and provide you with a summary of the most important Dutch news each day.
Make a donation