Brexit and me: 'The blue monster is a perfect example of what I love about NL'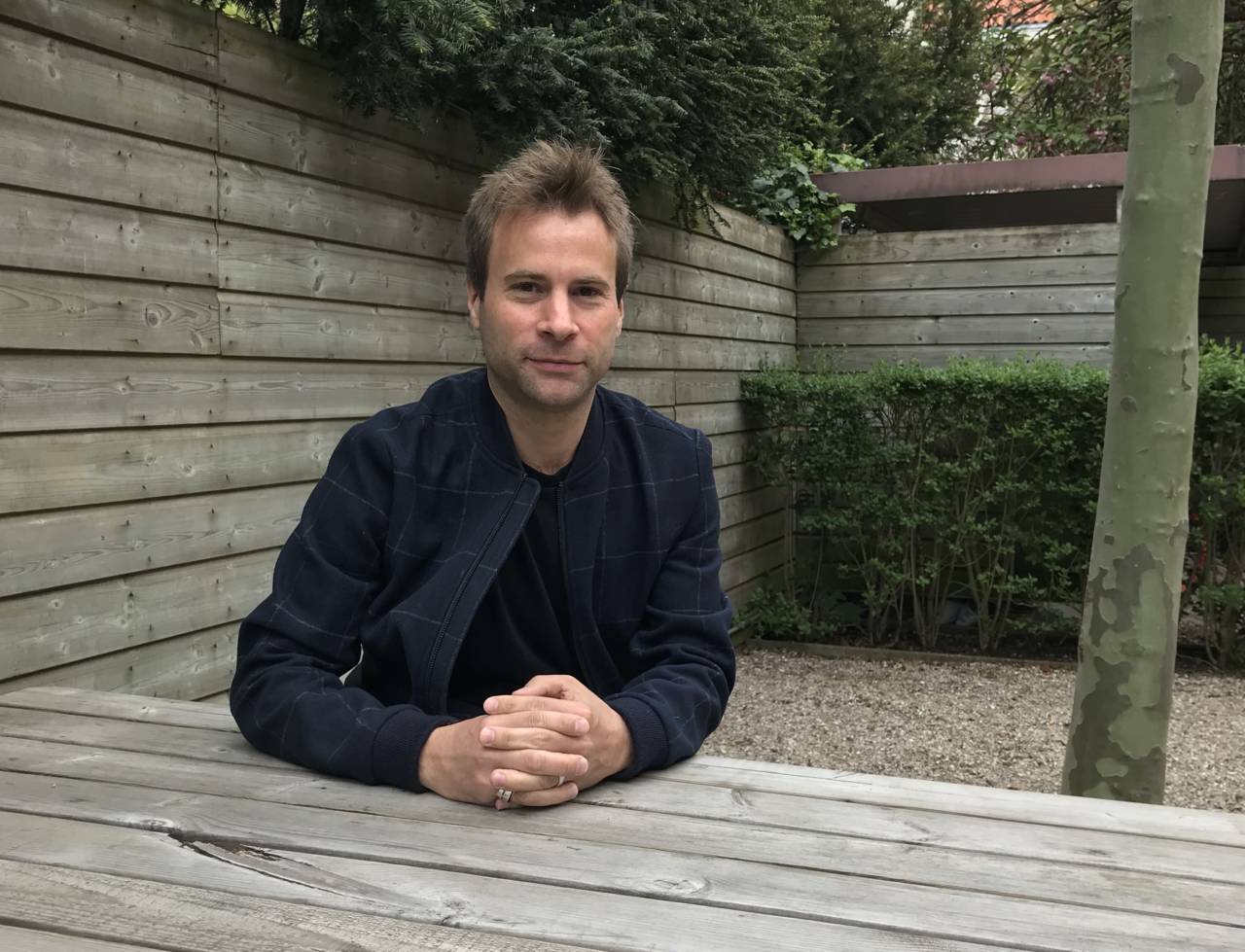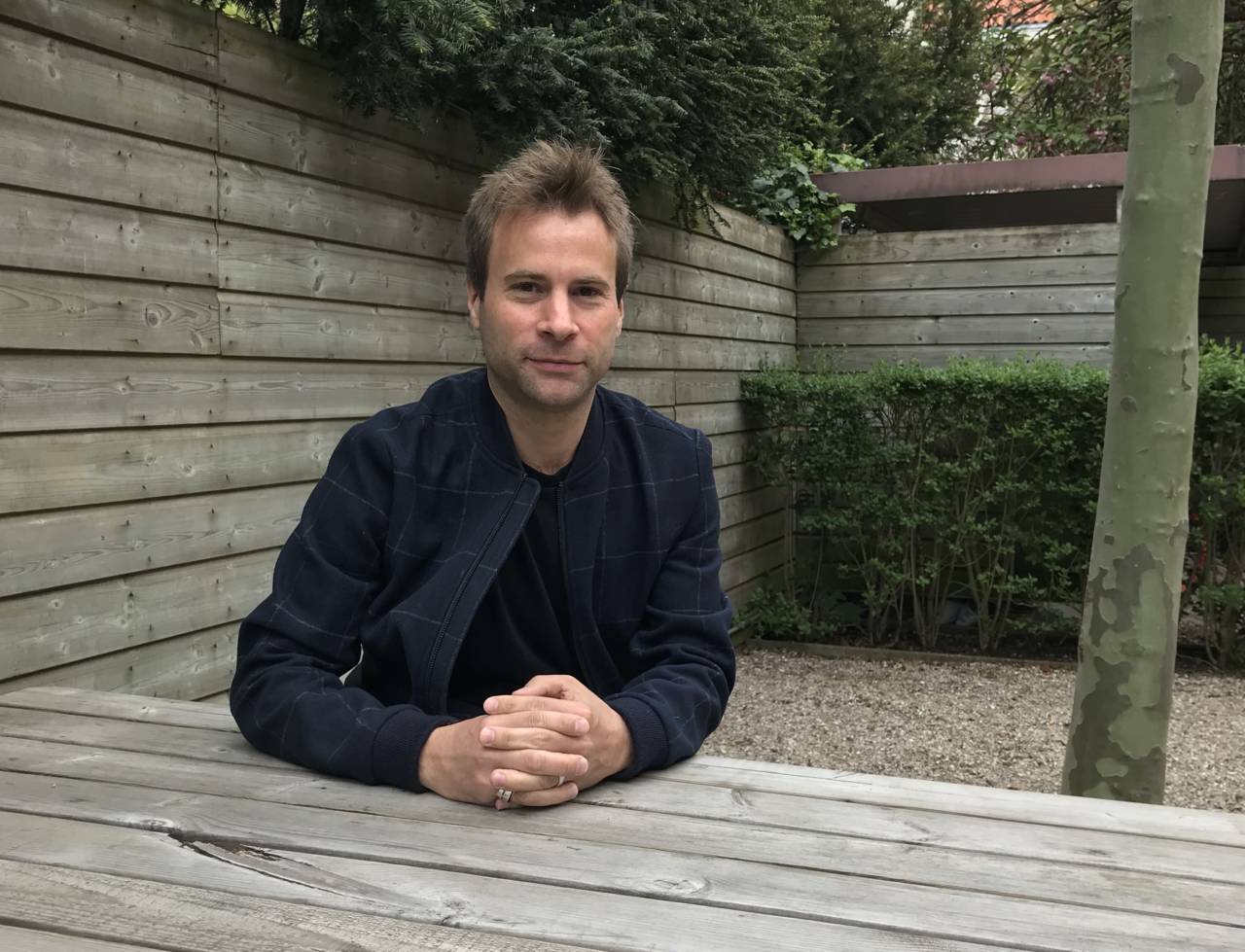 How are British nationals in the Netherlands coping with Brexit? In the run-up to March 29 and beyond, we are talking to Brits about how Brexit is affecting them personally, what they are planning to do to regulate their stay, and how they view the UK.
Ben Holder is a former dancer who now works in advertising, and lives just outside Amsterdam with his Dutch wife and two sons.
'I'm from Solihull, near Birmingham. At the age of 17 I left on a scholarship to a dance school in Switzerland. After working for a year in Germany, I joined Introdans, a dance company in Arnhem. In the beginning I expected to only dance here for two years then move to another country but I ended up dancing for 10. I loved the company and the country and had a very fulfilling dance career.
'I stopped dancing at age 30 and decided to go into advertising. I found a school in Germany and did internships in Paris, New York and London. This was great life experience but I always knew I wanted to come back here and work in Amsterdam. I had opportunities to move away but nowhere compares to the quality of life in Amsterdam.
'I go back to Solihull around four times a year. My parents are anti-Brexit. They are happy for me to avoid the turmoil and keep the benefits of being in the EU. I regularly visit Devon on business, where a majority voted to leave. A taxi driver once asked me loaded questions about living in Europe, whether I speak the language and so on, as if moving to Europe wasn't my choice. I sometimes feel as if the island mentality is getting stronger and I find that a real shame.
Options
'Before the Brexit vote happened, my Mum urged me to look into my options. Because I'd been married to a Dutch citizen for over five years I could use the optie procedure, and within a few months I was at the municipality office for my certificate.
I was expecting a big ceremony. I pulled out my wedding suit and got all dressed up but actually it was just myself and a woman who was on her lunch break! Anyway, for me it was a very emotional moment and my gemeente made it a beautiful occasion. I am honoured to have been granted Dutch citizenship because I love this country.
'I work as a creative at BSUR, a global advertising agency. I speak Dutch but my job often focuses on my passion for the English language. This means people see me as a representative of the UK but I feel rather embarrassed about that. I see myself very much as a citizen of Europe and I feel extremely lucky to live in a continent where everything is so available and close by. Aren't other continents envious of that?
European passport
'I learned basic Dutch reasonably quickly when I came here because I hated replying to all the questions they ask you when paying at the supermarket with: "I'm sorry I don't speak Dutch". I have two passports now, which feels very special but if there was a European passport I'd love one.
'There are people who have the option to get Dutch passports but don't, which seems strange to me. Maybe they want to live in a foreign country but don't feel they can take the step to gain nationality. Gain!
'People sometimes don't feel psychologically ready, especially if it's brought on by circumstances beyond their control. You could even say Brexit has been a positive experience for me because it has made me recognise my values and appreciate my opportunities even more than I already did.
Blinded by lies
'I can't believe, after everything that's happened, there are still those who think Brexit is a good idea. They've been blinded by the lies. I think the world is still getting to grips with social media's influence.
'Never underestimate the power of emotional copy. In my job I often write short, informative headlines to sell products. A headline saying 'We pay £350 million to the EU' sticks in people's minds. From a marketing point of view, 'Take Back Control' has, unfortunately, been a success. It's simple and memorable and gets people's hearts racing but the bigger story is not that simple.
'The Dutch Government has a wonderful tonality. The blue monster is a perfect example of everything I love about the Netherlands. The public service announcements from Rijksoverheid are often fun and informative. Compare this to the French, who've basically said: 'why should we spend a lot of our own money on something that you decided to do?'
'I can understand that but the Dutch are wise, they see the value of British citizens who contribute to the Dutch economy and they invest in attracting the right people here. If you look a little further than the simple you see the benefits.
'I'm a keen runner and while I was out running with my CEO and my FD recently, they mentioned the prosperous image of the UK. It got me thinking how great Britain and Northern Ireland really are and how will they survive Brexit. The romantic in me likes to think that it might be an absolute disaster for the next few years and then perhaps after, say 10, Brexit might be a success.
'I definitely feel more European since the Brexit vote. We're going to be living closer to each other anyway as our continent gets more populated. We shouldn't be moving apart.'
Ben Holder was talking to Gordon Darroch. If you would like to be interviewed, please contact editor@dutchnews.nl.
Thank you for donating to DutchNews.nl.
We could not provide the Dutch News service, and keep it free of charge, without the generous support of our readers. Your donations allow us to report on issues you tell us matter, and provide you with a summary of the most important Dutch news each day.
Make a donation