Adrienne Cullen: cancer patient's book tells story of Dutch hospital failures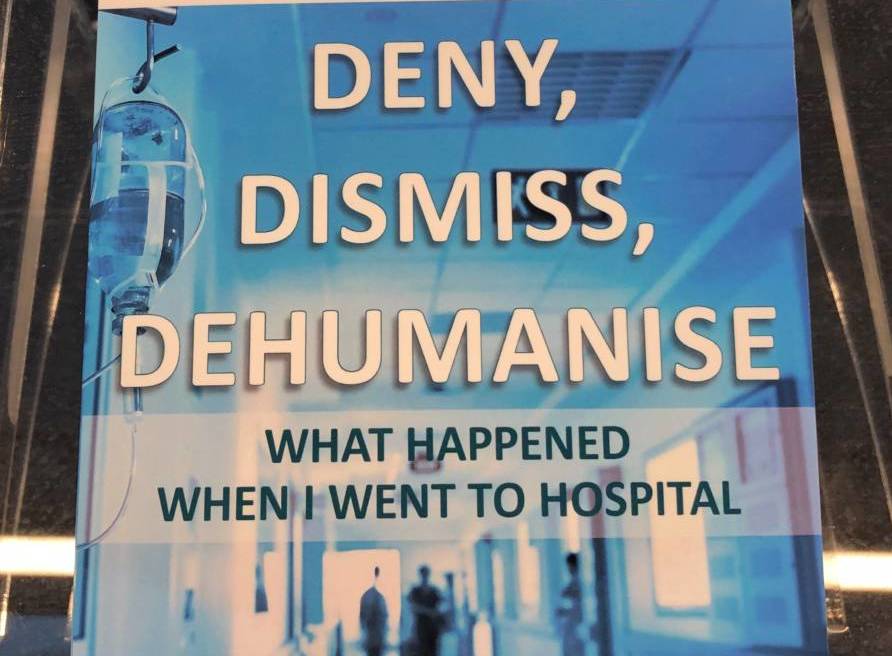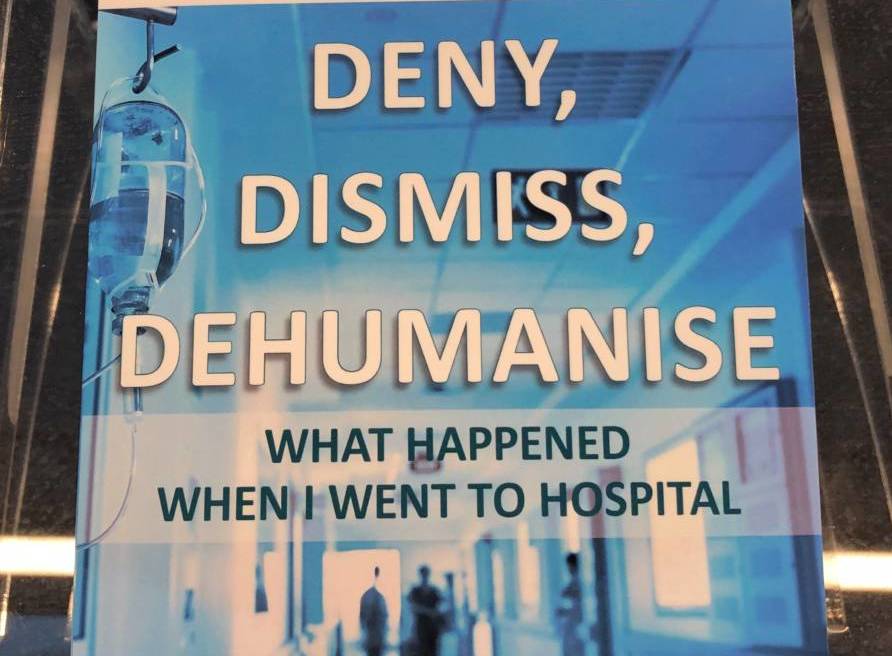 When Adrienne Cullen went into hospital in 2011 for a cryotherapy procedure, she trusted them to do their best for her.
But two years later, it emerged that on that day, a biopsy had been taken showing she had cervical cancer – and had then gone missing.
A cancer with a 90%-95% survival rate if it had been treated at once, had become a death sentence. And while being treated for multiple secondary tumours, the Irishwoman living in Voorschoten began a traumatising journey to fight for an investigation, apology and record-breaking medical compensation of €545,000 from University Medical Centre Utrecht.
Cullen's book about her experiences, 'Deny, Dismiss, Dehumanise: what happened when I went to hospital', has just been published in English and will come out in Dutch later this year. On her last page, she writes hopefully that she has been promised a full investigation and 'all I needed now was to stay alive long enough for the enquiry to conclude.'
She died, though, on 31st December 2018, and UMC Utrecht is yet to publish or share with her family an independent, forensic investigation about what went wrong – at a time when medical records were being digitised, and some of them were allegedly prepared for scanning by prisoners in Belgian jails.
Openness
At a mini-symposium to launch the book in Amsterdam last week, Dr Volkert Wreesmann – a consultant surgeon and whistleblower about problems at UMC Utrecht – said that Cullen's story of the hospital's 'indifference' to its medical negligence caused her severe 'secondary harm' and highlights how Dutch medical care urgently needs proper open disclosure systems.
'These problems are widespread,' he said. 'I think this book will serve as an important warning to patients, physicians, hospital leaders, regulatory authorities and politicians at a time when policies favour centralisation of power at the expense of liberties of individuals. Adrienne's Orwellian struggle is an example of the grave consequences such policies inflict at individual level.'
He said that Cullen's family will ask the president of Ireland to pass a copy of the book on to the Dutch king and queen on their upcoming visit to the country, to see if they would address the issue of patient autonomy and openness in Dutch healthcare.
Terror
Cullen's book describes her treatment in a series of Dutch hospitals where she develops a terror of the institutions and post traumatic stress disorder – and is repeatedly confronted with staff appearing to mock her for not speaking Dutch.
She describes her dealings with her doctors from UMC Utrecht, who apologise and whom she personally forgives, but also her battles with its legal department. She refuses to sign a gagging clause and wins compensation for her family for lost income due to her early death – the highest in Dutch history, although low by some countries' standards. She also launches UMC Utrecht's inaugural Adrienne Cullen lecture on open disclosure after serious harm, speaking with her two UMC Utrecht doctors, Prof Huub van der Vaart and Prof Arie Franx.
Peter Cluskey, her husband and a journalist, said that he hoped her story and fight would bring lasting change to patient rights and transparency in the Netherlands. 'Adrienne summed up her treatment by UMC Utrecht in what she called her "3Ds", deny, dismiss, dehumanise,' he said.
'She took the view that when hospitals behave badly, nothing gets through to them except being publicly shamed. However, that was the point at which change could happen and bridges could be built. Once she got their attention, she did change things; I hope they stay changed.'
Tragic
Eric Trinthamer, a spokesman for UMC Utrecht, said that the investigation into how Cullen's results were lost is still ongoing and will be discussed with her husband and then sent to the Dutch healthcare inspectorate, the IGJ.
'It is extremely sad that Mrs Cullen was deprived of the chance of surviving her cancer because of the mistakes made in our hospital,' he said. 'The UMC Utrecht works every day on improvements to achieve an open, safe culture where every employee in the hospital can report an emergency… [to investigate and] learn how to prevent the same incident from occurring again.
'In addition, after an emergency, it is important to ask the patient or family what he or she needs from the hospital. We will not forget the lessons of paying attention and listening.'
A letter to Cluskey from Dutch prime minister Mark Rutte in January – published in the book – described Cullen's death as 'indescribably tragic', adding: 'I have great respect for Adrienne's tireless efforts to achieve official acknowledgement and increase transparency in cases of medical errors.'
The second Adrienne Cullen lecture on open disclosure after serious harm will be on Friday May 10th at 13.30 at the UMC Utrecht
Thank you for donating to DutchNews.nl.
We could not provide the Dutch News service, and keep it free of charge, without the generous support of our readers. Your donations allow us to report on issues you tell us matter, and provide you with a summary of the most important Dutch news each day.
Make a donation