Medicinal cannabis users left high and dry by Dutch tolerance policy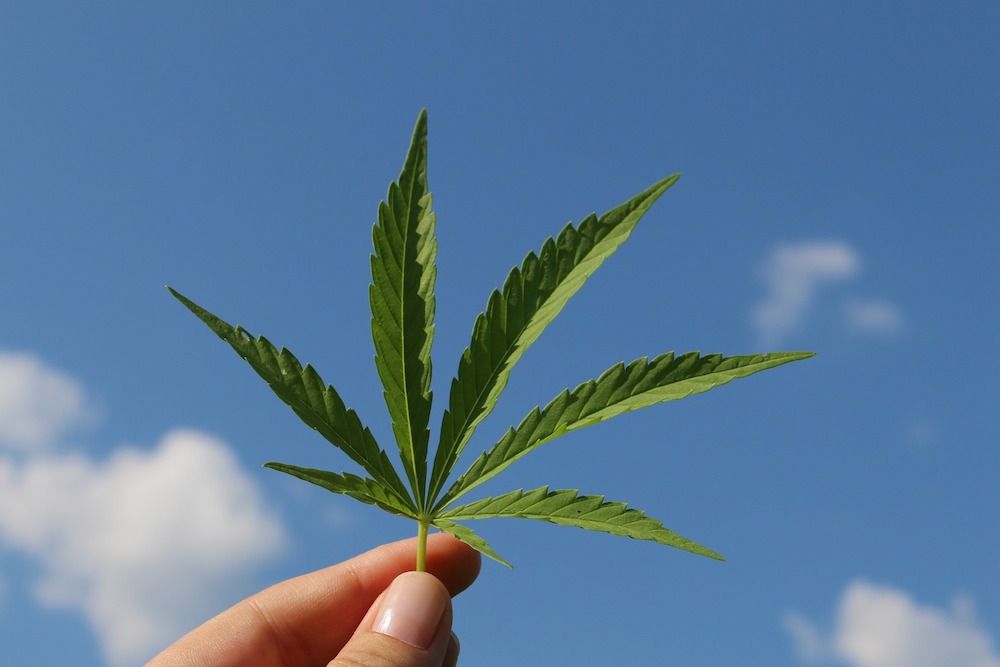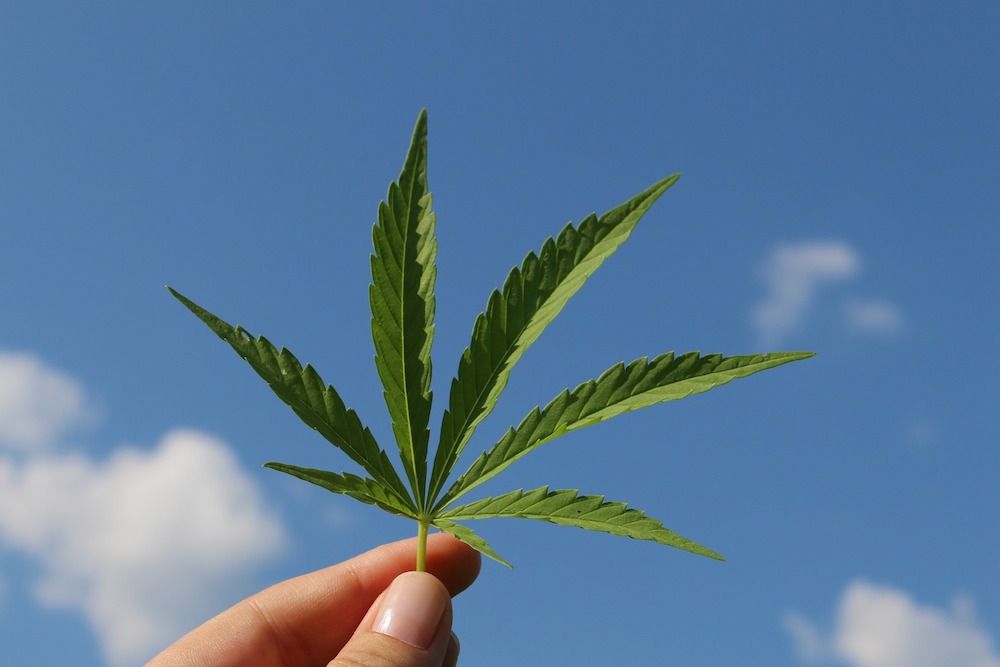 Many patients find cannabis calms their symptoms, eases pain and reduces the side-effects of other medication – but despite the relaxed attitude to marijuana in the Netherlands, acquiring this alternative medicine is often a battle. Deborah Nicholls-Lee investigates.
'I wish I could tell you that this was conventional – it isn't,' says Dutch-Israeli multiple sclerosis (MS) patient Anat Avissar Koren. Inhaling cannabis is one of the few things that helps relieve her chronic pain but socially, even in the Netherlands, it is not fully accepted.
'The stigma is the horrible part for a patient,' she says. But the low-percentage CBD oils she was offered on prescription were useless. 'I have low absorption problems,' she explains. 'The oil doesn't affect me at all.'
Figures from the National Drugs Monitor (2017) estimate that Anat is one of around half a million people in the Netherlands who use cannabis medicinally – the vast majority without a prescription – yet Dutch law-makers and prevailing attitudes have been slow to catch up.
Under the Netherlands' hazy tolerance law, which turns a blind eye to low-level cannabis use, marijuana – including CBD – is still officially illegal. Patients who self-medicate do so at their own risk, despite its widely-demonstrated positive effect on conditions such as Crohn's, Parkinson's, rheumatism, fibromyalgia, epilepsy and MS.
In December 2018, the decision on the rescheduling of cannabis, as recommended by the ECDD (Expert Committee on Drug Dependence), was postponed by the World Health Organisation, leaving patients once more in legal limbo.
Expense
Prescriptions (available since 2003) are gradually adding credibility and respectability to medical cannabis but are likely to become harder to get since 2018 guidelines from the Dutch College of General Practitioners (NHG) recommended prescribing cannabis for pain relief in the palliative phase only.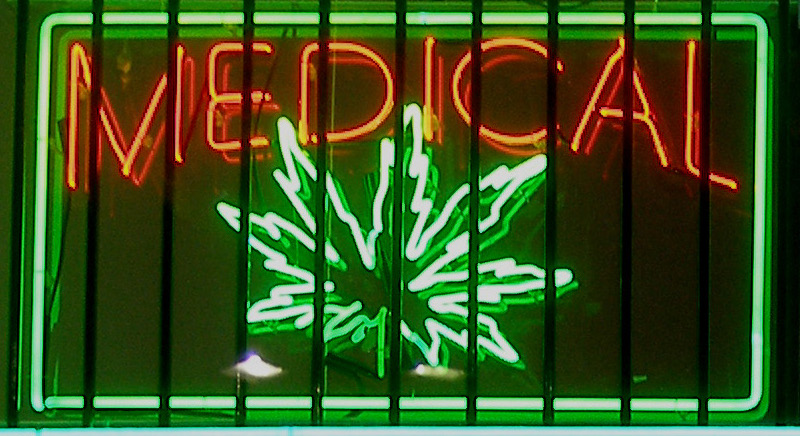 'For patients in Holland it's very difficult to acquire cannabis the legal way,' a spokesman from the Cannabis College information centre in Amsterdam told DutchNews.nl. As a result, he says, many patients are turning to coffee shops, where staff are not trained to answer medical questions.
Patients who do get prescriptions must still bear the cost of their medication. According to The Dutch Care Institute, there is insufficient evidence of the effectiveness of medicinal cannabis for it to be included in basic health insurance, despite contradictory information published by the ministry of health. In a placatory move, health minister Bruno Bruins reduced the prescription cost of medicinal cannabis last year by 40 cents.
Those who work in the cannabis industry are frustrated by the current impasse. 'We consider access to cannabis as an essential right patients have,' says David Duclos, CCO at Sensi Seeds, the company who created the genetics for Bedrocan, who manufacture all medicinal cannabis products currently offered on prescription in the Netherlands.
'The fact cannabis is not covered anymore makes it prohibitively expensive for them,' he says, describing it as 'a definite step backwards in terms of cannabis acceptance and regulation'.
Anat estimates that she spends around €1000 a month on cannabis products. Dissatisfied with the medical cannabis available on prescription, and unable to get a referral for the products she needed, she began experimenting with combinations of vitamins and CBD.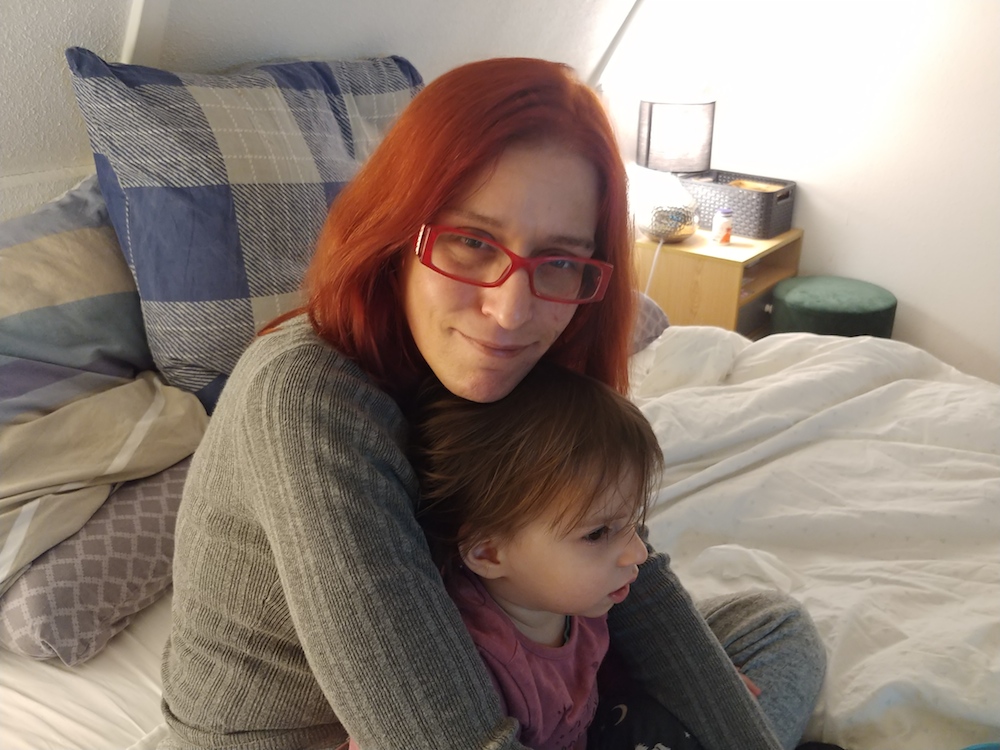 'It took about six months to get to the right dosage,' she says, and then – in astonishing defiance of her medical diagnosis – she began to leave her wheelchair behind and walk again with sticks. Following promising results from 1,349 users, Anat has turned her home recipe into a product – Reimmuneo BV – and is working hard to spread the word to other patients who could benefit.
Home-growing
Faced with the cost, limited choice and inaccessibility of prescription cannabis, some patients have taken to home-growing the weed they need. However, while up to five grammes of cannabis and five home-grown outdoor plants (for personal use) is tolerated, the plants can still be removed by the police if a complaint is made.
Furthermore, most housing associations prohibit marijuana cultivation, creating a gap in the law between home owners and social housing tenants.
HIV patient Rudolf Hillebrand uses cannabis to ease the nausea caused by his HIV medication. When he could no longer afford to get his daily five grammes from coffee shops, he decided to grow what he needed. In 2015, his home was raided by police and his plants destroyed. It wasn't until 2017 that both the municipality and the housing association agreed to let him cultivate his medicine and only after he could demonstrate that more conventional treatments were less effective for him.
MS patient Jean-Paul van 't Gilde from Middelburg, Zeeland also had his supply confiscated – just 14 grammes of marijuana and 360 grammes of leaves, from which he brewed a tea. In 2016, the authorities invoked the Opium Act, evicting him from his home for three months.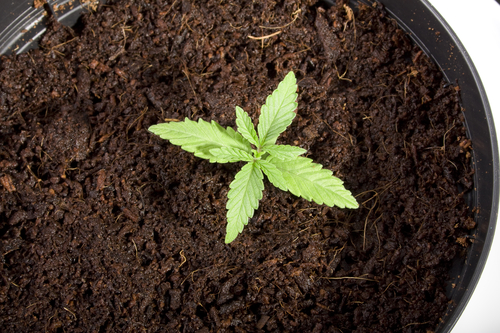 Frustrated by the inconsistency between cases and the grey area in the law, Rene Barendse from Naaldwijk, Zuid-Holland took an extraordinary step. When the five plants he used to treat chronic back and leg pain were seized by authorities, he sought to clarify his legal right to cultivate medical cannabis by invoking Article 12 and demanding to be prosecuted as both victim and perpetrator. The question remained unresolved when he was declared guilty but no sentence was imposed.
However, medical cannabis users in Tilburg – with the help of Stichting PGMCG – have been granted an exception and are allowed to continue small-scale cultivation. It is hoped that this will set a precedent for patients campaigning in other municipalities.
Social clubs
With the commercial cultivation of weed prohibited and small-scale home-growers subject to the whim of the authorities, social 'mediwiet' clubs such as Suver Nuver, The Tree of Life and SNSH have sprung up across the country, with Suver Nuver exploiting a loophole in the law by providing members with cannabis oil through a means-based donation system. The clubs serve as information points for patients and campaign leaders for the decriminalisation of cannabis.
'In the current environment in which medical cannabis is not fully legal, it is hard for patients to find good and honest information as nothing is regulated,' SNSH founder Yassine Boulahfa told DutchNews.nl.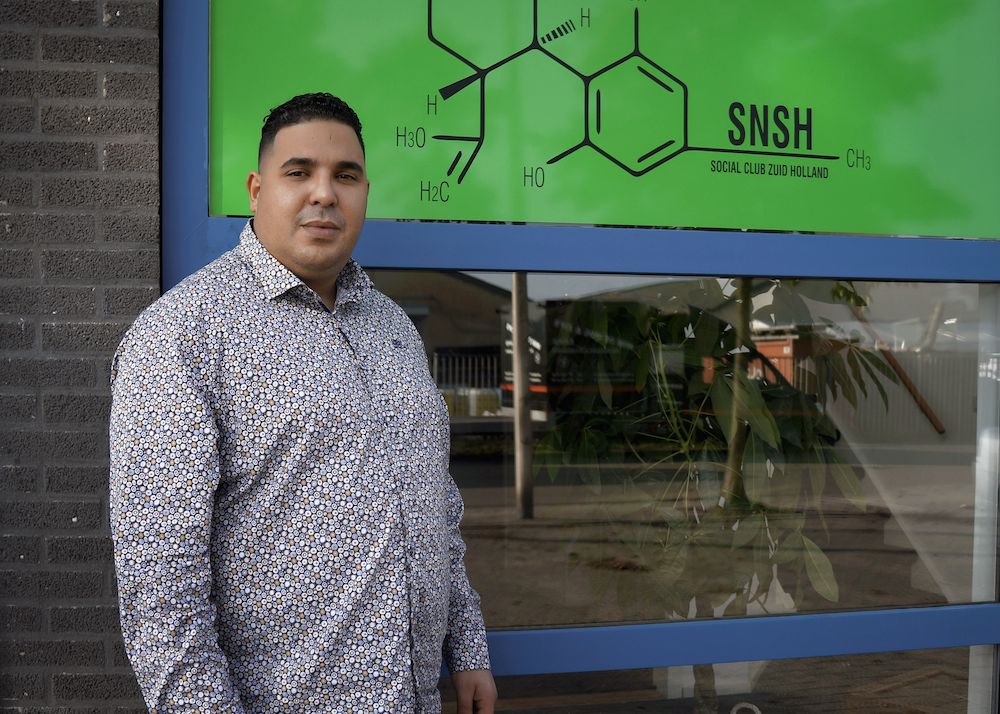 'When patients have decided to treat themselves with a cannabis product, there are many illegal online suppliers. It is very difficult for the patients to know what is inside a product they buy – and there is a huge difference in price and in quality. THC oils and pastes are regarded as category 1 drugs so officially it is illegal to possess any of them.'
Patients
While the social clubs do much of their work at grass-roots level, Anat is appealing directly to medical professionals and doing a tour of medical conventions, where she says patients are woefully under-represented.
'I'm not against regular treatment at all – I'm a paramedic from Israel, for God's sake!' she says with characteristic candour. 'I just think they should take the patient under advisement a little more.'
Patients who have found cannabis a life-changing treatment will continue to test Dutch tolerance laws until their medicine is legitimised and widely available. 'I'm never going to give up on getting better,' Anat tells me. 'As patients, we don't have that privilege.'
Thank you for donating to DutchNews.nl.
We could not provide the Dutch News service, and keep it free of charge, without the generous support of our readers. Your donations allow us to report on issues you tell us matter, and provide you with a summary of the most important Dutch news each day.
Make a donation