It's Carnaval time – here's where to celebrate south of the rivers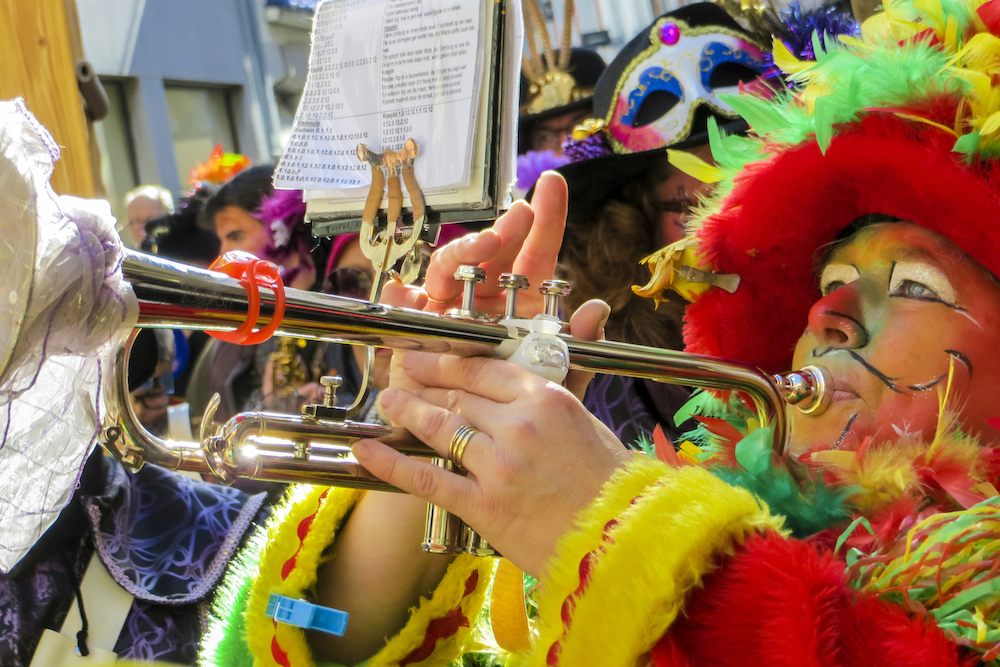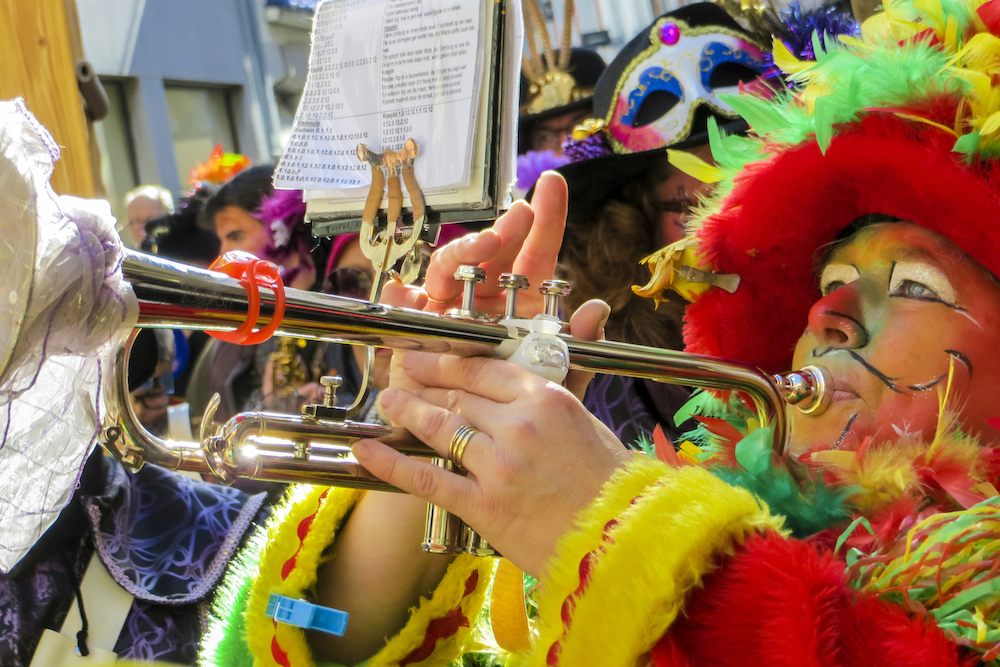 This weekend Carnaval breaks loose in the southern part of the Netherlands. Here's what you need to know about this most Dutch of events.
In Brazil they have the famous Rio Carnival; in Greece, Italy and other parts of the southern Mediterranean religious parades take place through towns large and small. In the Netherlands, predominantly in North Brabant and Limburg, we have Carnaval – without either the sparkly costumes or the religious overtones.
Carnaval derives from the latin, carne vale, meaning farewell to meat, and takes place over the weekend ahead of the six-week period of Lent. This year the celebrations start on Friday March 1, but will keep on going well into Tuesday in many places – unless the beer runs out.
The Dutch tradition is particularly anarchic and increasingly secular and satirical. Towns and cities change their names – Den Bosch becomes Oeteldonk; Bergen op Zoom Krabbegat and Tilburg Kruikenstad.
Each town or village also appoint their own  Prince Carnaval, and today increasingly a Princess Carnaval. On the opening day of the celebrations they are ceremoniously handed over the keys to the town by the mayor. For the next three or four days they are nominally in charge.
There are also meetings of 'court' or the organising 'Council of 11' in the run-up to the festival – 11 being the fool's number in the Netherlands. Rituals like the mock 'farmer's wedding' (boerenbruiloft) still take place in many areas.
Traditional Carnaval costumes are similar to the Comedia de Arte masques of the Venice Carnival and role reversal also comes prominently into play. Nowadays pretty much anything goes costume wise. Beer and oompah music is also key, a little like the Oktoberfest celebrations in Germany and the border regions.
From the kick-off right through the long weekend, drinking, partying and singing along to Carnavalkrakers such as this one is the general order of the day.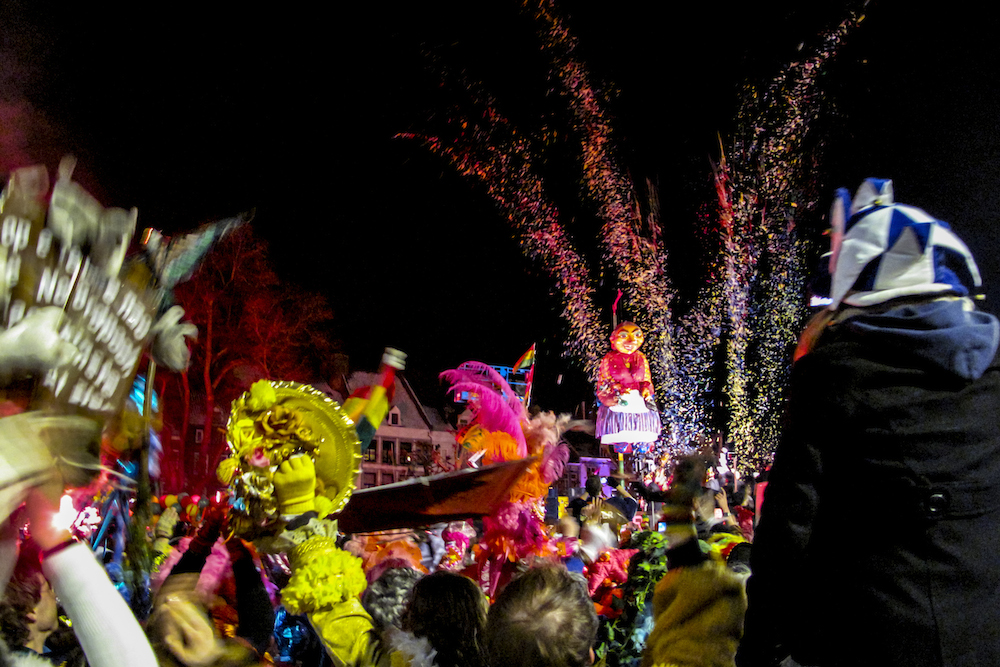 Public Carnaval events are on throughout North Brabant and Limburg, but also spread as far as Gelderland, Twente and some parts of Zeeland. The biggest cities are focal points, but most towns and villages have their own community focused parties too.
Normal life grinds to a halt. Shops and businesses shut or have different opening hours and roads are blocked for parades and events.
Also, don't be surprised if you suddenly start questioning your command of the Dutch language. Many posters, adverts for events and folks attending them will switch over to dialect in the carnival season.  Greet people with the ubiquitous and chirpy Alaaf!, and you'll feel at home immediately.
If you fancy letting loose for a few days, and sampling some artisanal beers, accordion music, Carnaval balls, and street parties then you can head to:
Eindhoven (Lampegat)
In Eindhoven, or Lampegat (Light Hole) as it's referred to during the festival Carnaval gets going on Friday March 1 and runs till March 5. There will be an old-fashioned fairground tent on the Wilhelminaplein with traditional music, karaoke, bar and nostalgic atmosphere. On Saturday March 2 the big Carnaval parade starts at 12.51pm.
Nijmegen (Knotsenburg)
At 11am, the keys of Knotsenburg will be formerly given to this year's Prince – from then on it's party time in Nijmegen for 4 days. On Sunday March 3 there is a big parade with floats and they've combined it with a koopzondag (shopping Sunday) so all the shops are open. There will also be special kids activities on throughout the weekend.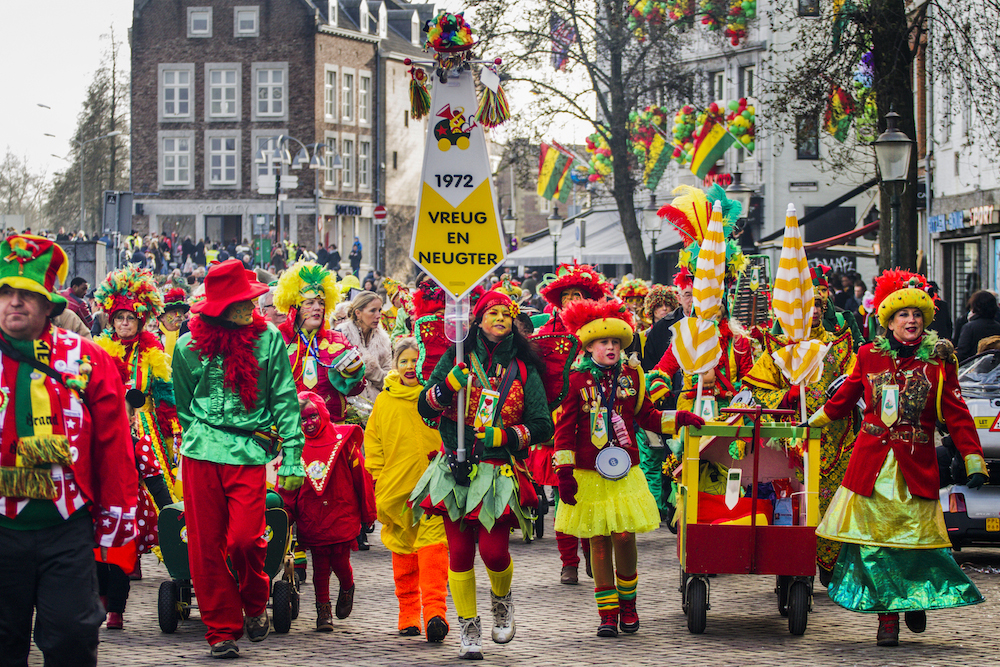 Den Bosch (Oeteldonk)
In Oeteldonk the highlight of festivities is on Carnaval Monday when the Grote Optocht (Big Parade) gets going at 12.33pm. Each year Den Bosch welcomes in the region of 100,000 visitors for Carnaval!
Venlo (Jocus Riék)
Carnaval is also big in Jocus Riék: highlights include a children's parade on Sunday, the Grote Optocht on March 4 and the farmer's wedding – Boerenbruiloft – on March 5. All parades start in the town centre.
Maastricht (Mestreech in Limburgs, the city doesn't change its name)
Maastricht starts with the crowning of the Prince on the March 2, holds its Grote Optocht on March 3 and follows up with a Femilie-en-Kinderoptoch on Carnaval Monday. The shops are shut but the Carnaval visitors centre is open daily between 11am and 3pm. Maastricht is well known for particularly spectacular costumes (pekskes) and face painting. If you've had enough of walking, or public transport is disrupted you can take the Borrelbus for €5 per person.
Thank you for donating to DutchNews.nl.
We could not provide the Dutch News service, and keep it free of charge, without the generous support of our readers. Your donations allow us to report on issues you tell us matter, and provide you with a summary of the most important Dutch news each day.
Make a donation