'There are more than 400 museums in this tiny country'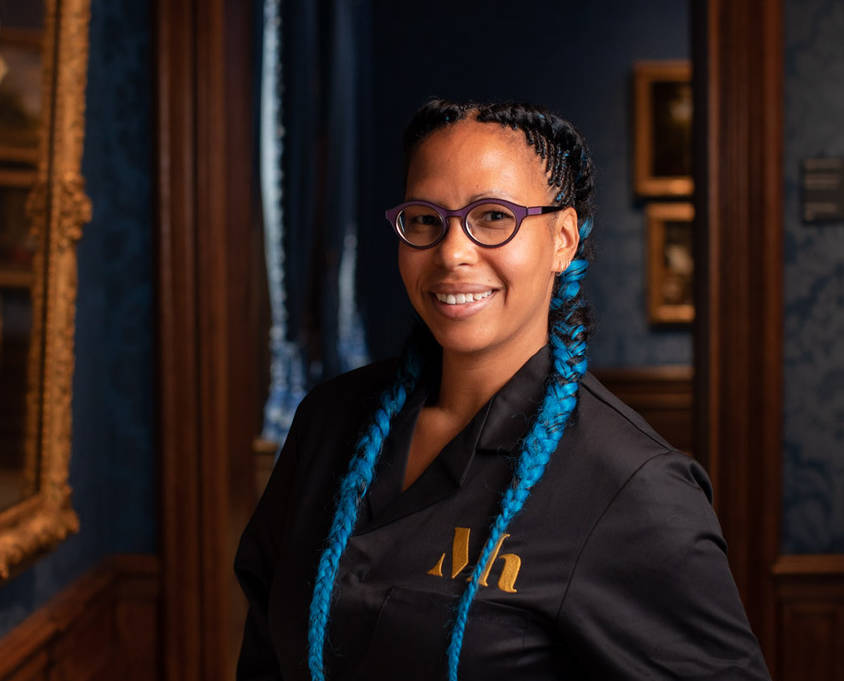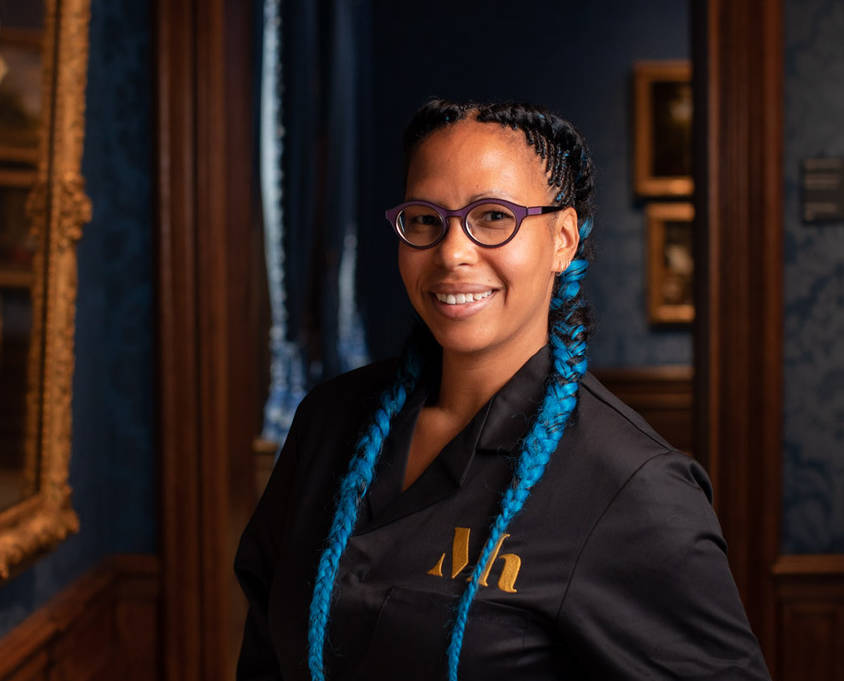 Dual national Abbie Vandivere (Canadian and British) gets to work with some of the Netherlands' most precious paintings, as a conservator at the Mauritshuis in The Hague. In the Netherlands for 13 years, she would like to have a party at Jan Steen's family tavern, and invite Hieronymus Bosch and Johannes Vermeer to join in.
How did you end up in the Netherlands?
I've always been fascinated by Dutch Old Master paintings, and I came here in 2005 for an internship at a museum. Now I'm a paintings conservator: I restore 16th and 17th-century paintings at the Mauritshuis, and I teach technical art history at the University of Amsterdam.
How do you describe yourself – an expat, lovepat, immigrant, international, etc?
I proudly refer to myself as an allochtoon. If this word is used (negatively) to describe a certain type of person who moves to the Netherlands, then I want to reclaim it.
How long do you plan to stay and why?
I've lived in Canada, the US and England, but now I can't imagine living anywhere other than Amsterdam. My husband was American, but after living here for more than half of his life, he became a naturalised Dutch citizen. Why would I leave now that I'm married to a Dutch person and working with my favourite paintings?
Do you speak Dutch and how did you learn?
I started learning Dutch art vocabulary when I was a student in London. In class, we read and translated short descriptions in a book about Dutch paintings of the Golden Age. Funny enough, most of them were from the Mauritshuis where I now work.
After moving here, I took 'Nederlands als Tweede Taal' courses at the University of Amsterdam in the evenings. Since then I've picked up a lot of Dutch at work, and now I speak fluently enough to give presentations at the museum and university lectures. One student's feedback was that I speak slowly and carefully like Bob Ross, which was a huge complement because he is one of my art heroes. Of course, I still make mistakes but Dutch people consider it charmant.
What's your favourite Dutch food and why?
Does Dutch-Indonesian food count? As a vegetarian, I love the tofu and tempeh dishes that you get with a rijsttafel. I love really spicy food, which rules out most other Dutch cuisine.
How Dutch have you become and why?
I'm responsible for preserving some of the country's most precious cultural heritage, so I'm immersed in Dutch history and culture at work. I had the chance to hold one of the country's most beloved paintings in my (gloved) hands: Vermeer's Girl with a Pearl Earring.
Which three Dutch people (dead or alive) would you most like to meet and why?
I would love to help out in the studios of some 16th and 17th century artists. After a day of painting, I would have a party at Jan Steen's family tavern, and invite Hieronymus Bosch and Johannes Vermeer. We could talk about art while drinking out of roemers and smoking out of long clay pipes.
What's your top tourist tip?
In Amsterdam, take a canal cruise. It might seem cheesy and touristy, but the city is spectacular, seen from the water. Then enjoy some of the museums in other cities that are easy to reach by train: the Mauritshuis in The Hague, the Frans Hals Museum in Haarlem.
Tell us something surprising you've found out about the Netherlands
There are more than 400 museums in this tiny country, from the sprawling Rijksmuseum in Amsterdam to the tiny (but fascinating) ship-in-a-bottle museum in Enkhuizen. Really young children are taught to recognise paintings by Van Gogh and Rembrandt. Yet when people around the world were surveyed about what their idea of a 'perfect painting' was, every country came up with a landscape… except the Dutch. They envisioned an abstract painting.
 If you had just 24 hours left in the Netherlands, what would you do?
I would get up early and roller skate around Amsterdam as the sun rises. During the day, I'd visit my favourite museums, then stop in at the goat farm in the Amsterdamse Bos. After some jenevers at Wynand Fockink in Amsterdam, I would like to be the passenger on a boat puttering around the canals of Amsterdam.
Abbie Vandivere was talking to Natasha Cloutier
Thank you for donating to DutchNews.nl.
We could not provide the Dutch News service, and keep it free of charge, without the generous support of our readers. Your donations allow us to report on issues you tell us matter, and provide you with a summary of the most important Dutch news each day.
Make a donation