Dutch Destinations: explore Utrecht from high up and from way down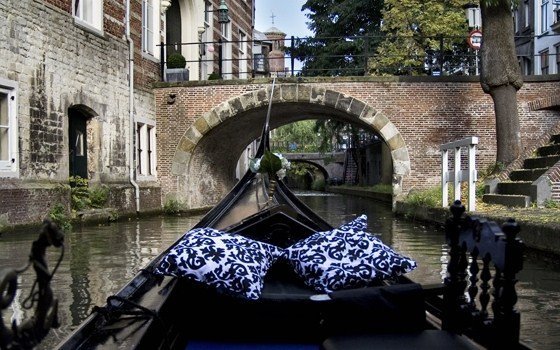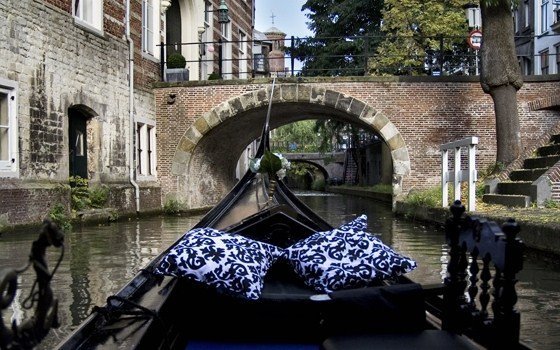 DutchNews.nl destinations: Utrecht 
Located on the eastern edge of the Randstad, Utrecht is a picturesque city full of history and culture – if you avoid the hideous concrete area around the main railway station – that is. From the top of Dom Tower all the way down to its iconic canals, there's no shortage of cafes, museums, and other attractions to keep you busy for a weekend trip or an entire lifetime.
Human activity in and around Utrecht dates all the way back to the Stone Age, but the area remained almost entirely untamed until the Romans showed up to build a fortress named Traiectum around 50 AD. It helped mark their empire's northernmost border…until it was burnt to the ground during a revolt a few decades later. Then it was later rebuilt bigger and stronger to house roughly 500 soldiers.
Traiectum actually had to be rebuilt three more times before it was finally raided by invading Franks sometime in the 3rd century. The Romans skedaddled and the area remained pretty quiet for the next 400 years until a missionary named Willibrord arrived to build a church in what remained of the old fortress in the 7th century. Now dubbed Utrecht, the fledgling settlement gradually became an important stronghold for the Roman Catholic Church in the centuries that followed.
Henry V granted Utrecht city rights in 1122, and its sunken canals, which feature werfkelders, storage cellars with buildings and streets built over them, really began to take shape. Since then, Utrecht has endured conflicts and invasions while retaining much of its classic architecture within its historic city centre, some of which was originally built in the Middle Ages. The city now serves as a thriving cultural and economic centre, and is home to the country's largest university along with the iconic Dom Tower.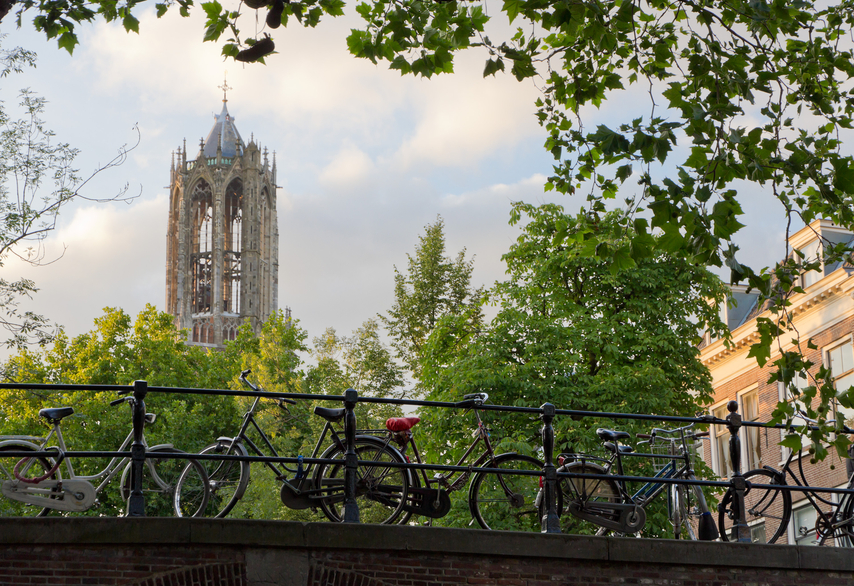 Five things to do

Dive into the underground
Utrecht's been around a long time and, at DOMUnder, you can explore the past 2,000 years of its history. The attraction takes visitors underneath the cobblestones of Dom Square where they can go on an archaeological journey, and take a close look at Roman ruins and other wonders while wielding an 'interactive flashlight'. DOMUnder also features an impressive short animated film that vividly reveals the destructive might of a tornado that literally ripped the cathedral apart back in 1674.
Hang out with Nijntje
The Dutch call her Nijntje but non-natives might know her by Miffy, her international name. Over the past several decades, the bunny has become a worldwide marketing phenomenon rivalled only by the likes of Hello Kitty.
Created by Utrecht native Dick Bruna, Nijntje now has an entire museum devoted to her in the city. Needless to say, it's a perfect place to take the kids on a rainy day. Bruna fans can also explore the artist's studio at the Centraal Museum across the street. It was transported to a space on one of its upper floors in 2015. Also keep an eye out for the electronic Nijntje crosswalk signs over on the St Jacobsstraat.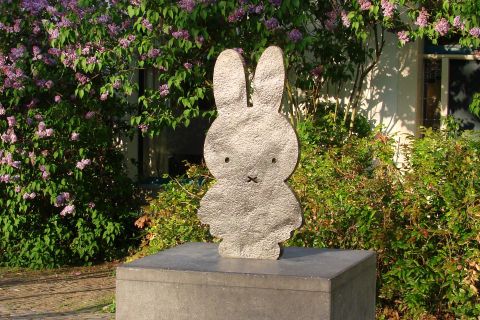 Storm the tower
Dom Tower has been standing proud over the streets of Utrecht since 1382. Rising to a height of 368 feet, it's the highest church tower in the country. Visitors can climb the 465 steps to the top during tours that are offered daily. The tower is currently undergoing restoration, a project set to continue through 2022. Don't let the scaffolding deter you, its galleries, belfry, and other features are still open to the public.
Go shopping
Utrecht's train station is home to Hoog Catharijne, a shopping mall that often perplexes out-of-towners who inevitably wind up wandering through it in desperate search of an exit and is best avoided. The nearby city centre, however, is also filled with tons of unique businesses that sell everything from fashion to board games. If you're in search of the latter, Subcultures is one of best places to go in the entire country. Along with a huge selection, the shop also has an area devoted to LARP costumes and supplies, in addition to its own escape room.
Rock out, or just nod your head to the beat, at TivoliVredenburg
The TivoliVredenburg opened its doors in 2014, and it's one of the most unique music and cultural venues in the Netherlands. It contains five halls each with specific acoustics designed for a specific genre. There's also a cafe and a stage for amateur acts downstairs. At TivoliVredenburg, you can enjoy performances by just about every type of music act imaginable, from local jazz combos to international rock bands. Just be sure to pack an extra dose of patience if you attend a show on a busy night when aggravating bottlenecks are a regular occurrence on the upper floors.
Eat & Drink
Utrecht is currently home to not one but several American fast food chains that have recently set up shop in the Netherlands. But if you like American food of discernible higher quality, aim for American Steakhouse Broadway. Housed inside a medieval wharf cellar in the heart of Utrecht, it's been serving tasty ribs, steaks, and other meat-heavy dishes for over 25 years.
Stadskasteel Oudaen, located inside a former castle commissioned by a wealthy family back in the 13th century, is a great place to go for a meal along with a locally-brewed beer. At Syr, an ambitious, crowd-funded cafe staffed by refugees, you can try traditional Syrian dishes with a European twist.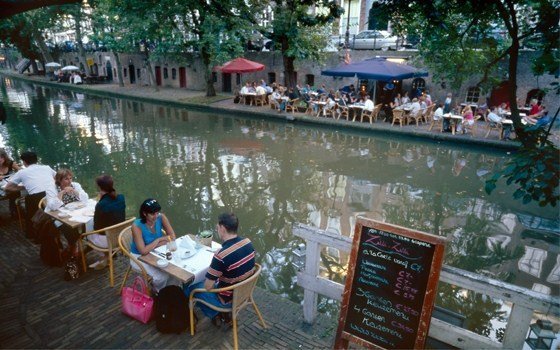 The Winkel van Sinkel dominates a large chunk of the Oudegracht and diners flock to the grand cafe for lunch, dinner, and cocktails. The peculiar Lebowski's, a bar and grill named for 'The Dude' himself from The Big Lebowski, is a great place to hang out on a quiet afternoon, especially if you enjoy sitting in the shadow of a taxidermied giraffe. It's often completely swamped by students from the local university after dark, though.
If you're searching for an cool place to get a cup of coffee, try Village Coffee. It can be found in Utrecht's university district but they also have a sister cafe over in the Science Park.
The original location is a beloved hangout among the city's students and 'creatives', and you'll likely be served by a barista who looks like he plays bass in a metal band. Try 'The Unit' if you really need a jolt of caffeine. It could, quite possibly, be the strongest coffee drink available in Western Europe. It's one of the reasons why Village Coffee often puts pictures of skeletons on their t-shirts and bags of fresh-roasted beans.
Where to stay
Grand Hotel Karel V was originally built as a monastery in the 14th century. Since then, everyone from medieval knights and emperors to tourists and weary business travellers have sought refuge within its walls. The property also contains a gorgeous, 10,000 square metre interior garden.
Mother Goose Hotel also dates back to same era and now occupies the former Ubica buildings. These have housed, at one time or another, a private residence and a mattress factory.
Mary K Hotel, located inside a canal house, contains ten rooms each with a unique theme and design by a Utrecht-based artist. For a totally different experience, there are several campgrounds located along Utrecht's outskirts. Tussen Hemel en Aarde (which means 'Campsite Between Heaven and Earth' in English), offers cosy cabins in addition to spots for RVs and tents.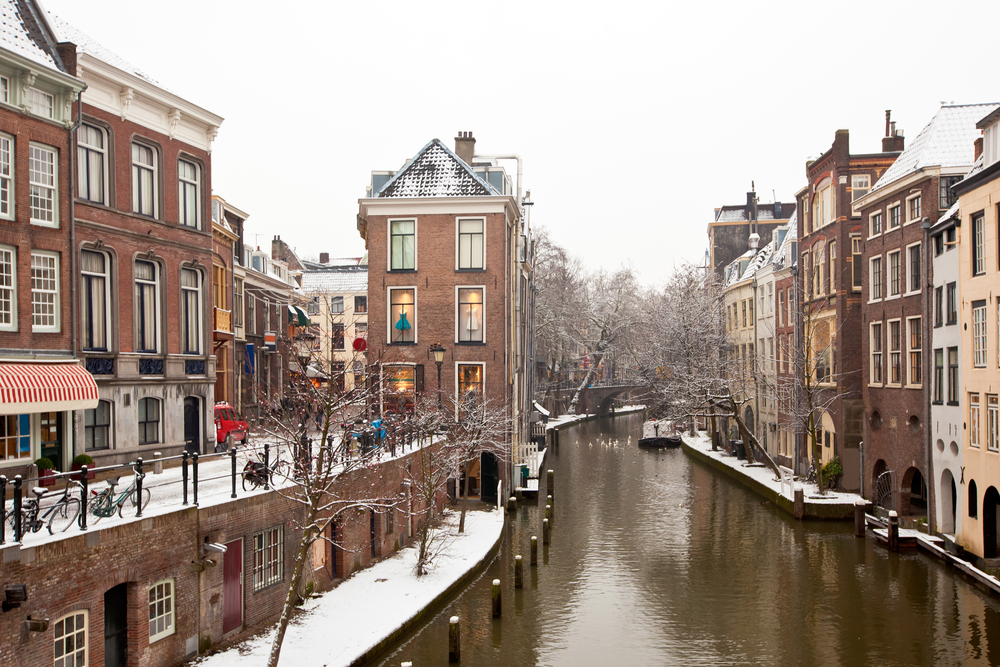 How to get there
Utrecht is one of the most easily accessible cities in the Netherlands. In addition to being home to the country's largest (and busiest) train station, Utrecht Centraal, it's about a 45 minute drive down the A2 from Amsterdam. If, for whatever reason, you wanted to walk there from Dam Square, Google Maps says it would take you between 8 and 8.5 hours. A journey by train from Schiphol Airport, meanwhile, usually lasts around 30 minutes.
When to visit
Pretty much any time is a great time to visit Utrecht. The city also hosts a series of vibrant music and cultural events throughout the year. SPRING Utrecht is a ten-day festival devoted to the performing arts. The Utrecht Early Music Festival takes place at the end of every summer and is a celebration of medieval, renaissance, and baroque classical music. Every November, Le Guess Who? attracts fans of eclectic and often boundary-defying musical performers.
Thank you for donating to DutchNews.nl.
We could not provide the Dutch News service, and keep it free of charge, without the generous support of our readers. Your donations allow us to report on issues you tell us matter, and provide you with a summary of the most important Dutch news each day.
Make a donation