From hospitals to dance: getting to grips with Virtual Reality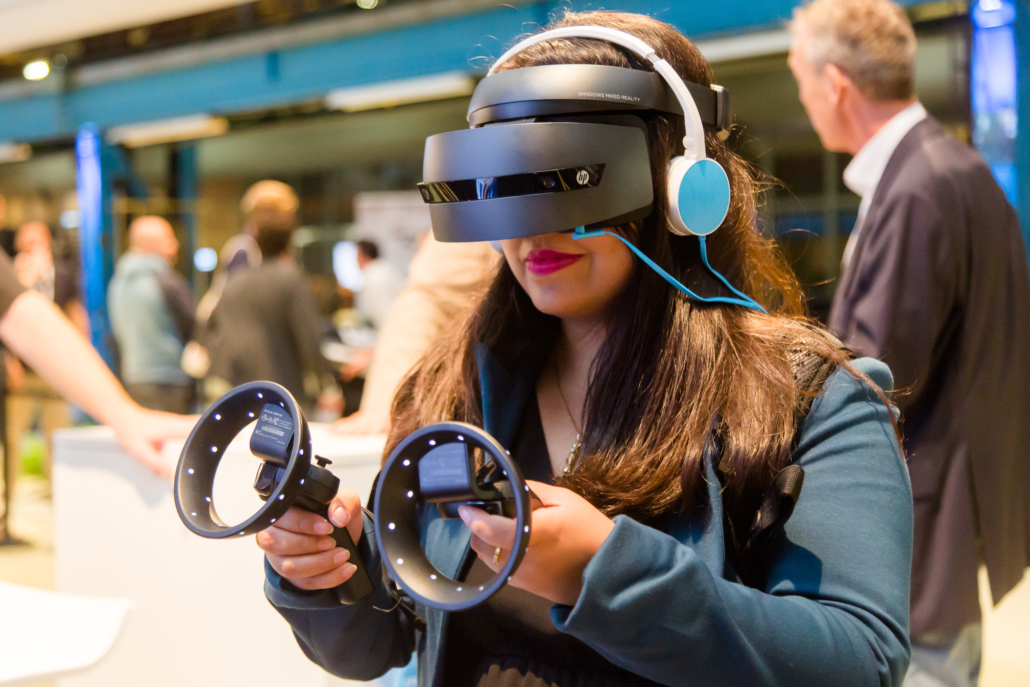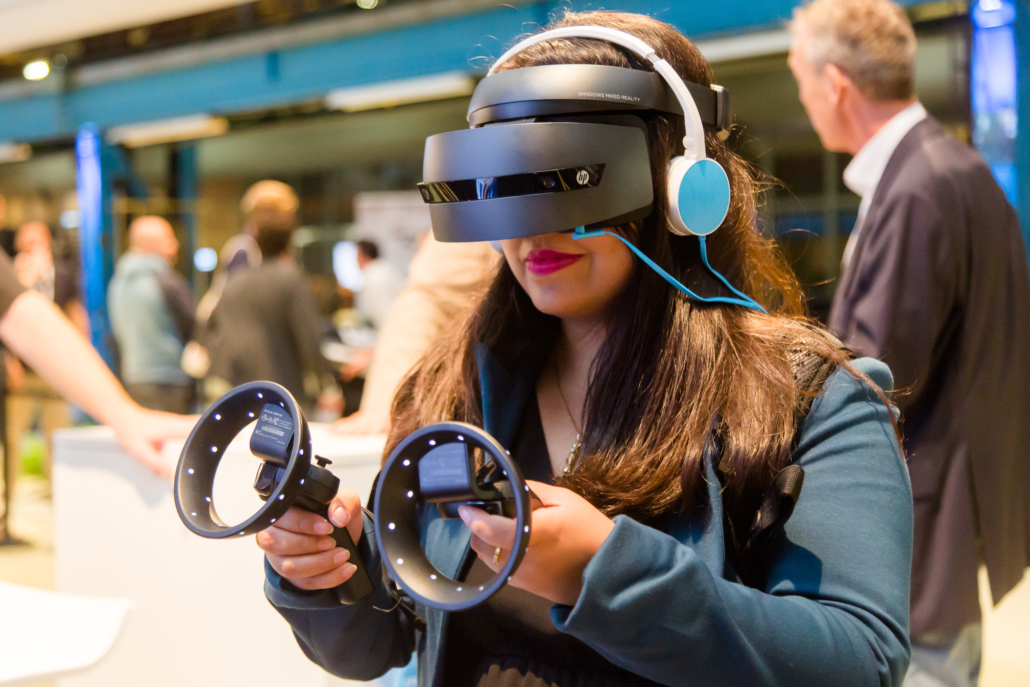 No longer the terrain of developers and gamers alone, Virtual Reality has made its way into hospitals, architects offices, classrooms and the arts. Last month, hundreds of aficionados got together in Amsterdam and Esther O'Toole went along to find out what other realities are taking shape.
It's still unusual and we're not quite used to it: watching people with strange contraptions on their heads, flailing their arms about, as if in the dark. But step into the seeming darkness and you´ll be surprised at how immersive it really is, how quickly you forget where you are and imagine yourself somewhere completely different. It remains true: with VR – you have to try it to understand it.
In the four years since VRDAYS Europe started as a small assembly of enthusiasts, the once sci-fi technology has made the jump from expensive, early prototypes to more general access. This was the biggest version of the event to date with 1,800 registered visitors.
Alongside VR, AR (Augmented Reality) and MR (Mixed Reality) or as it is increasingly referred to XR (Extended Reality), are all coming together and changing how we perceive the world in unexpected ways.
¨VR is becoming more and more accepted as a medium that will have a serious impact in many industries like healthcare, enterprise, entertainment and the arts,' says festival director Benjamin de Wit. 
¨There are still a lot of big challenges to overcome, such as smooth user interaction, standardisation and quality of goggles but also many exciting developments,' he told DutchNews.nl.  'Content keeps getting better, applications keep getting more serious, like Virtual Human Agents, there is more integration of AI and some super exciting research.'
Virtual Human Agents – like the recently unveiled personal assistant, Mica, from American AR company Magic Leap – are computer generated characters that combine AI algorithms, data about the physical room you are in and almost flawless graphics, to increasingly look and act like real people. Their uses can range from taking over where our current voice assistants leave off, to playing characters in games, cinematic experiences, and VR therapy.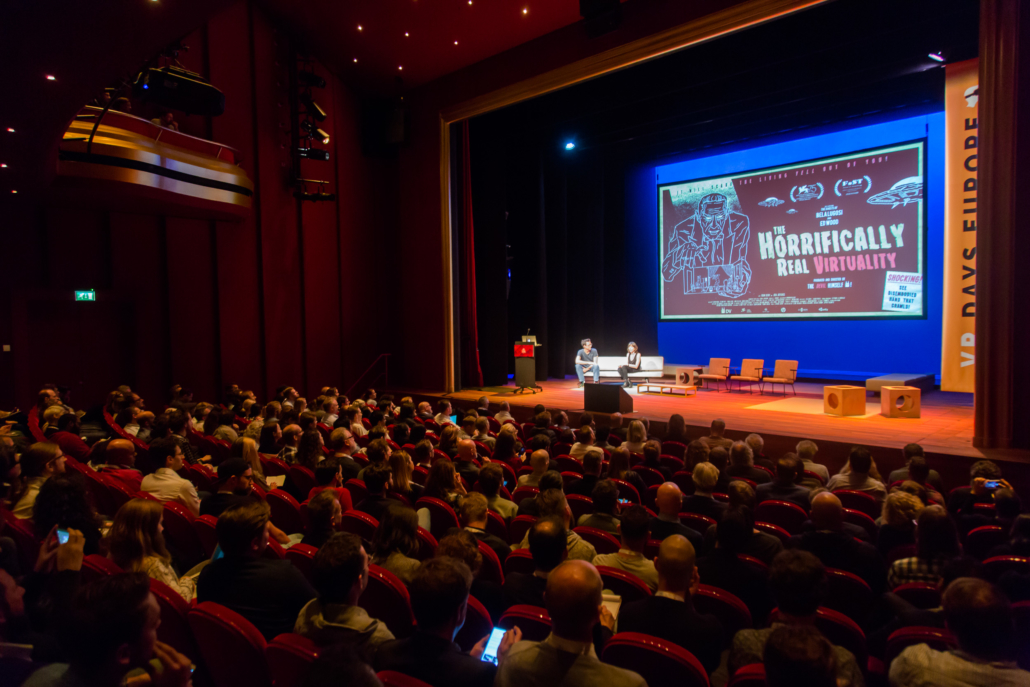 The first day, at the DelaMar Theatre, was a packed schedule of speakers from across the field and the globe. Many of them later fanned out across the rest of the festival at the Kromhouthal to lead workshops, panel discussions and hackathons.
Topics covered everything from the latest research on the effectiveness of VR for treating phobias, for boosting mental performance, or understanding life in a different body; to tools for storytelling in VR and how to score venture capital for your startup.
Passing through the small congress section, where technologists show off their latest hardware (think multi-user functionality, haptic gloves and bodysuits) there was the option to stop off at the Birdly stand and take a flight over a Jurassic world (on their simulator), or hang off the side of a skyscraper in The Impossible Leap experience from HP and Universal Pictures.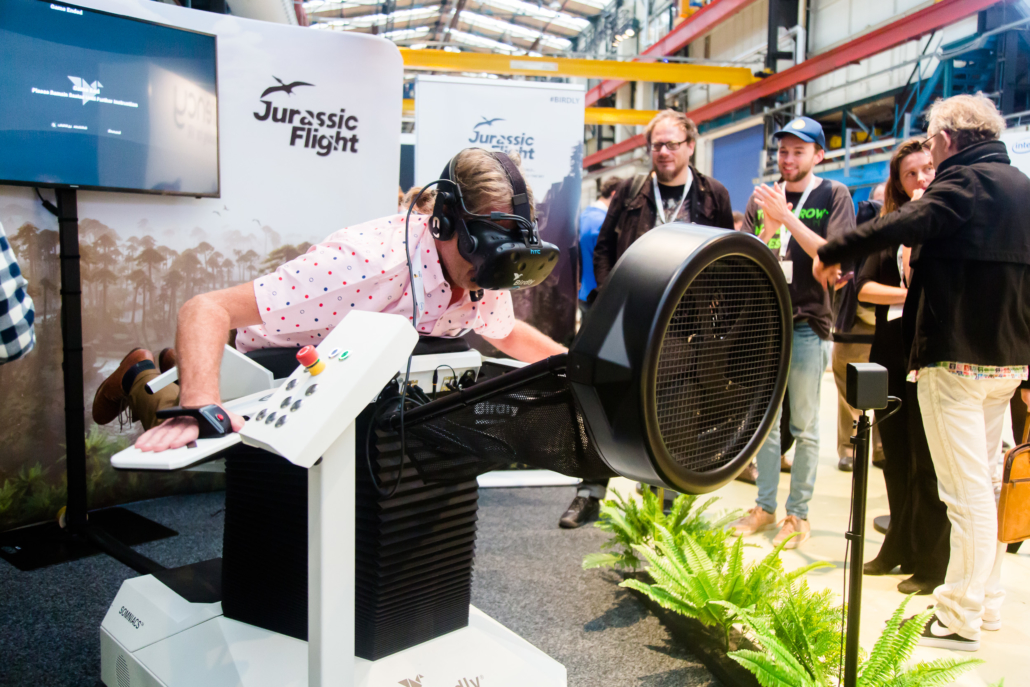 Meanwhile, over at the 'Church of VR' a specially curated selection of the best international cinematic and artistic work from the last year, invited new visitors to take a leap of faith and explore XR's potential for creating empathetic experiences for audiences.
A piece on digital shamanism sat alongside work that puts you in the centre of unfolding documentaries and prize-winning, poetic art pieces such as Hsin-Chien Huang and Laurie Anderson's La Camera Insabbiata, and Where Thoughts Go from independent creator Lucas Rizzotto.
Something more analogue was on offer in the yurt where attendees slipped off shoes for the Philosopher's Salon; here artists and thinkers such as Vesna Petresin led small, intimate discussions on the ethics and human presence needed to underpin real technological progress.
'I'm always asking myself what is the practical use of this,' says Tieres Tavares, CEO and co-founder of distribution company Quanta DGT, who was visiting the fair from Brazil.
In the past year Tavares has been looking at ways to bring XR content to cinemas across South America. In doing so he also discovered an educational VR experience about prenatal health that originated in the UK. He is now organising the introduction of that experience into maternity hospitals back home to help mothers, and other relatives too, adapt to the arrival of a new family member.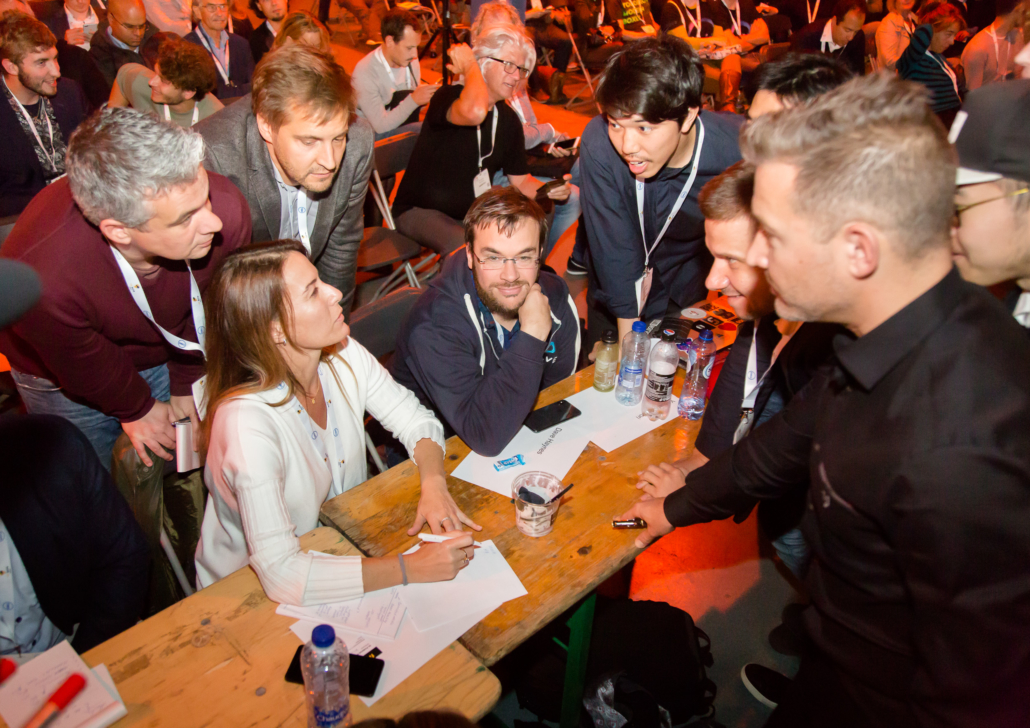 Another visitor was David Black, of Pitch Black Productions in Britain. Black specialises in immersive audio, working on performance and storytelling pieces. His new think-tank, The Human & Emotive Connection Assembly (HECA) is aimed at sharing best practice among current professionals while developing a complementary learning trajectory for young people.
'It's very serendipitous how people get into this field at the moment,' he says. 'I'd like to create a channel that doesn't exist yet for a new generation of makers to get into it too, one that gives a sense of community and support.'
Someone else looking to create new chances for developing creators is Astrid Kahmke, creative director of  The Bavarian Film Centre. A lack of engaging content has long been considered a potential obstacle to mass adoption of VR and Kahmke focuses on helping to define VR/XR as a new art form.
This could include, for example, combining dance with motion capture sensors and virtual environments or incorporating VR into theatre.
'There is something in the waters here that makes for a special, family-like atmosphere,' she says. 'An open-mindedness. I find it inspirational that at the end of a very, very long day, several hundred people come together to keep talking. Everyone is so curious. You see creatives blossom. We want them to get their projects made.'
Thank you for donating to DutchNews.nl.
We could not provide the Dutch News service, and keep it free of charge, without the generous support of our readers. Your donations allow us to report on issues you tell us matter, and provide you with a summary of the most important Dutch news each day.
Make a donation