Expats in remote areas of the Netherlands – How's life for you?
Not all internationals live in the Randstad with expat services at their fingertips. Deborah Nicholls-Lee speaks to readers in remote locations across the Netherlands and asks, 'What's it like when you're the only expat in the village?'
Sicilian Nicola Sirchia (32) is in love with his trees. 'I have apple trees! I can see them grow, make apple cake and do all those kinds of things. That makes me happy!' he enthuses over the phone from his home in the rural Hoeksche Waard, an island in Zuid-Holland.  'I don't need a house that costs a million euros in the city centre. I just need a simple house where I can have my trees.'
The online digital manager lived in Amsterdam, Breda and Rotterdam, before moving, in 2017, with Dutch wife Shirley (29), a mental health counsellor, to the village of Goudswaard, where the population is under 2000 and the only other expat is the owner of the local Chinese restaurant.
'My work is quite intense, so we decided to move somewhere where our brains had the opportunity to relax a bit,' he says. 'We bought an amazing house with a big garden that can give us and our two German Shepherds all the peace, freedom and tranquillity that we never find in big cities.'
Sushmita Jha (29), an account coordinator from India, is equally enthusiastic about her new home in tiny Westerbork in the heart of agricultural Drenthe, which could hardly be more different from her previous life in an apartment in New Delhi. 'It's just a good feeling,' she says. 'After a busy day, I go back home and there's so much peace and greenery … When I come to Amsterdam for work, I really find it chaotic.'
Compared to Amsterdam, she says, people in Drenthe really make time to see their family, much like in India. She has been stunned by the help and support of her Dutch in-laws. 'I didn't expect that you would see that kind of bonding in the family in a country like the Netherlands,' she says.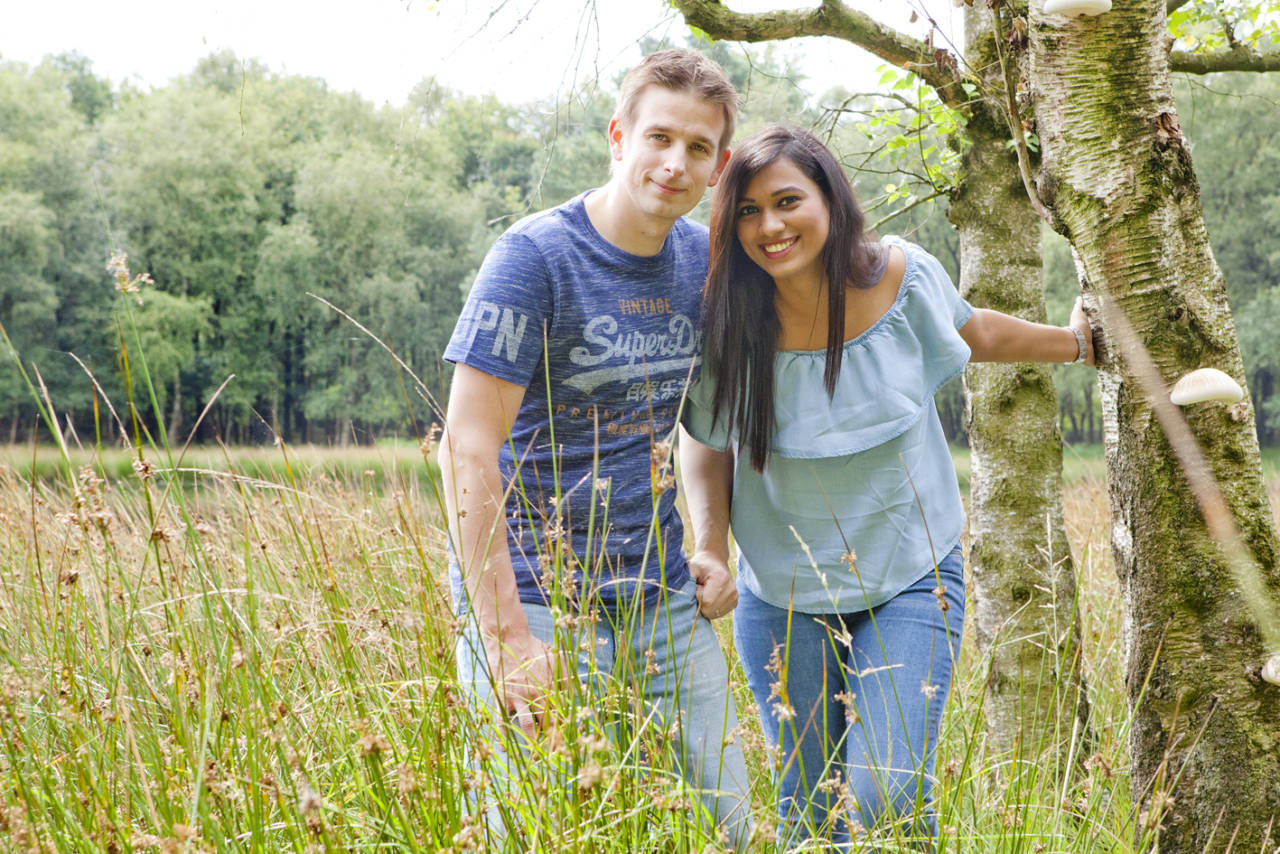 Sushmita admits that it's not always easy, though. 'You really have to speak good Dutch as people don't tend to speak very good English,' she says. Though she has no desire to be part of what she calls 'an expat crew', she likes to kick back with other Indians every so often. 'We have 'Indian time',' she laughs, 'and we speak a lot of Hindi!'
Elena Lomo Melian (46), a Spanish-Australian who moved to Ulvenhout in Noord-Brabant from Sidney in 2009, agrees. Though her more isolated location meant she integrated faster and learnt the language quicker than expats like her sister in the Randstad, she found she had to put more in each day too, and that could be tiring.
'Sometimes you need respite and you just need to hang out with a group of people that get you – whilst you're still working on integrating,' Elena explains. When she arrived in the village, she worked hard on assimilating, but during those exhausting months when her first child was born, she found that she 'couldn't hold it anymore'. 'I didn't want to think – which you need to do when you're speaking Dutch! Then, I really reached out to the international community,' she says.
She created a women's circle of like-minded people and she spent a lot of time with the 'Women with Dutch Partners' group in Breda, who understood what it was like to have a foot in both camps.
Rejection
Finding a niche made all the difference for British couple Sandra (50) and Mark Stanbury (54), who struggled to fit into parochial Egmond aan den Hoef in Noord-Holland. 'There are two or three couples who are well-travelled and pretty chilled and we get on really well with them,' says Sandra, but, beyond that, the couple spend most of their time in nearby Castricum, where they have found a great social life surrounding the rugby club, which Mark describes as 'a life-saver'.
In the 90s, they lived for four years in Utrecht. 'In Utrecht, they didn't make us feel like outcasts. They would talk to us, invite us to their street party,' says Mark. Egmond was different. 'We had kids outside our house saying, 'go home English people'.' he says. 'In Utrecht, they were more 'interested' in us; they didn't really see us as a threat, whereas up here, I think they did,' explains Sandra.
Mark wishes they had bought a home in Castricum. 'When we put our youngest boy in Castricum [school], he thrived,' he tells me. He recommends renting in an area first to see if you are comfortable there.
A Canadian reader, who moved to an idyllic village in Limburg and has asked for anonymity, also found it hard to find acceptance. 'Even our estate agent asked me more than once, 'Are you sure you want to live here? It's very small.',' she says. The children of this family and the family in Noord-Holland both experienced bullying in school and both families found themselves the subject of local chit-chat.
Learning Dutch
'It's a relief my Dutch was so bad – I wasn't able to offer up much fodder for gossip!' jokes our Limburg expat. But Dutch can only take you so far below the big rivers: 'Even though I'd learned enough Dutch to get by in the shops, social situations were still sometimes difficult as every village has its own version of the Limburg dialect,' she says. The family have since moved to Maastricht, where, she says, 'it's much easier' and her children are 'happy and thriving'.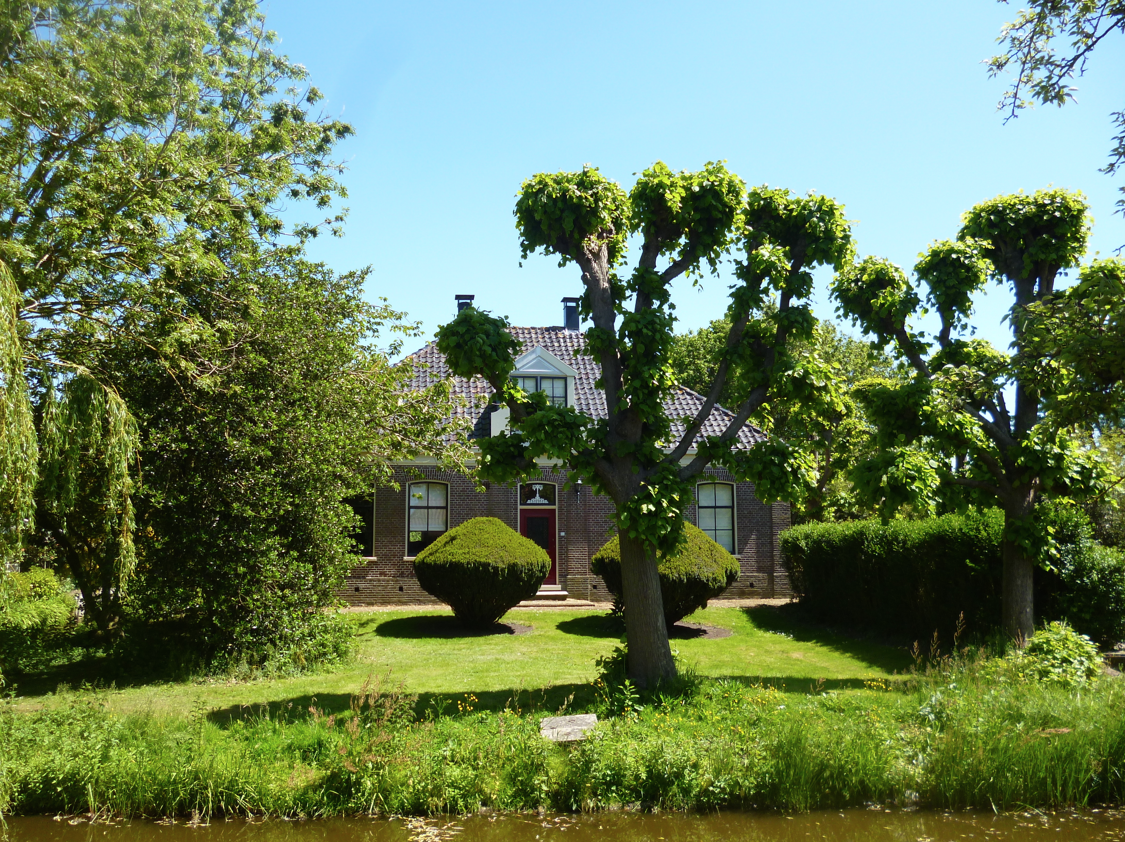 Egyptian dentist Sameh Elgendy (30) also found language an issue. He contacted us from Zwolle, in Overijssel, where he lives with his Polish wife, Kamila (27), a job coach.
'It took my wife some time here to find a job, mainly because of the language,' he told DutchNews.nl. 'Outside of the Randstad there were almost no part-time Dutch language courses available,' he says, and though Zwolle is a city – albeit a small one –  Kamila eventually travelled an hour south-west to Utrecht to take lessons.
The couple did find the Expats Zwolle group, though, and enjoy joining other internationals for trips, pot-lucks and picnics. Zwolle, says Sameh, is 'a nice city' but 'lacks the big city luster', and they are now considering moving west to The Hague or Rotterdam.
Back in sleepy Goudswaard, Nicola has found native speakers to be very patient. 'People have time, so it doesn't matter if you don't speak the same language,' he says. 'The thing that is beautiful is how we understand each other because we want to communicate.'
When everyone knows your name
The slower way of life requires a bit of planning, with shops closing on Sundays and expat advice centres miles away, but Nicola enjoys the human contact this brings about. 'I don't go to buy food at the big shopping centres any more – I go directly to the farmer to buy what I need,' he says. Far from finding it stifling, he likes the way everyone knows everyone else. In Goudswaard, he tells me, 'people are not a number, they are people.'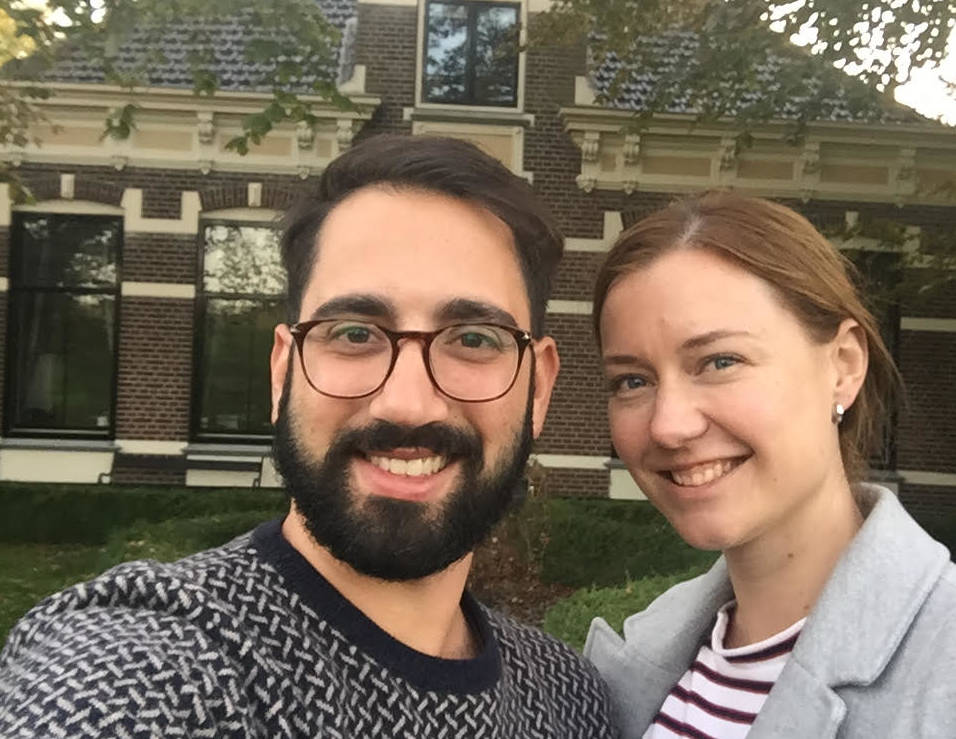 Nicola has found people to be really friendly. 'The perception that other people have of you depends also on the perception that you have of other people,' he says. He has even taken the unusually orthodox step of abandoning Italian cuisine as part of his assimilation into Dutch life. 'Every country has its own traditions and as an expat we have to respect it,' he says. His advice: 'Be open. Really, be open.'
Sushmita, over in Drenthe, has found being the only expat in the village has its advantages. Recently, at a local beer-tasting festival everyone realised immediately that she must be 'Stefan's wife' and came over to introduce themselves. She has found her Dutch neighbours to be 'helpful and accepting'. Like Nicola, her 'biggest tip' is 'to be open'.
But unlike Nicola, Sushmita is not giving up her native cuisine and mostly cooks Indian food at home. 'I keep India in my heart and soul,' she says. Her Indian heritage has even helped her adapt to her new way of life. 'Westerbork is not really a village,' she regularly teases her husband. 'If you want to see a village, go to India and see a village.'
Thank you for donating to DutchNews.nl.
We could not provide the Dutch News service, and keep it free of charge, without the generous support of our readers. Your donations allow us to report on issues you tell us matter, and provide you with a summary of the most important Dutch news each day.
Make a donation