A cycling nation: how the bike impacts on Dutch society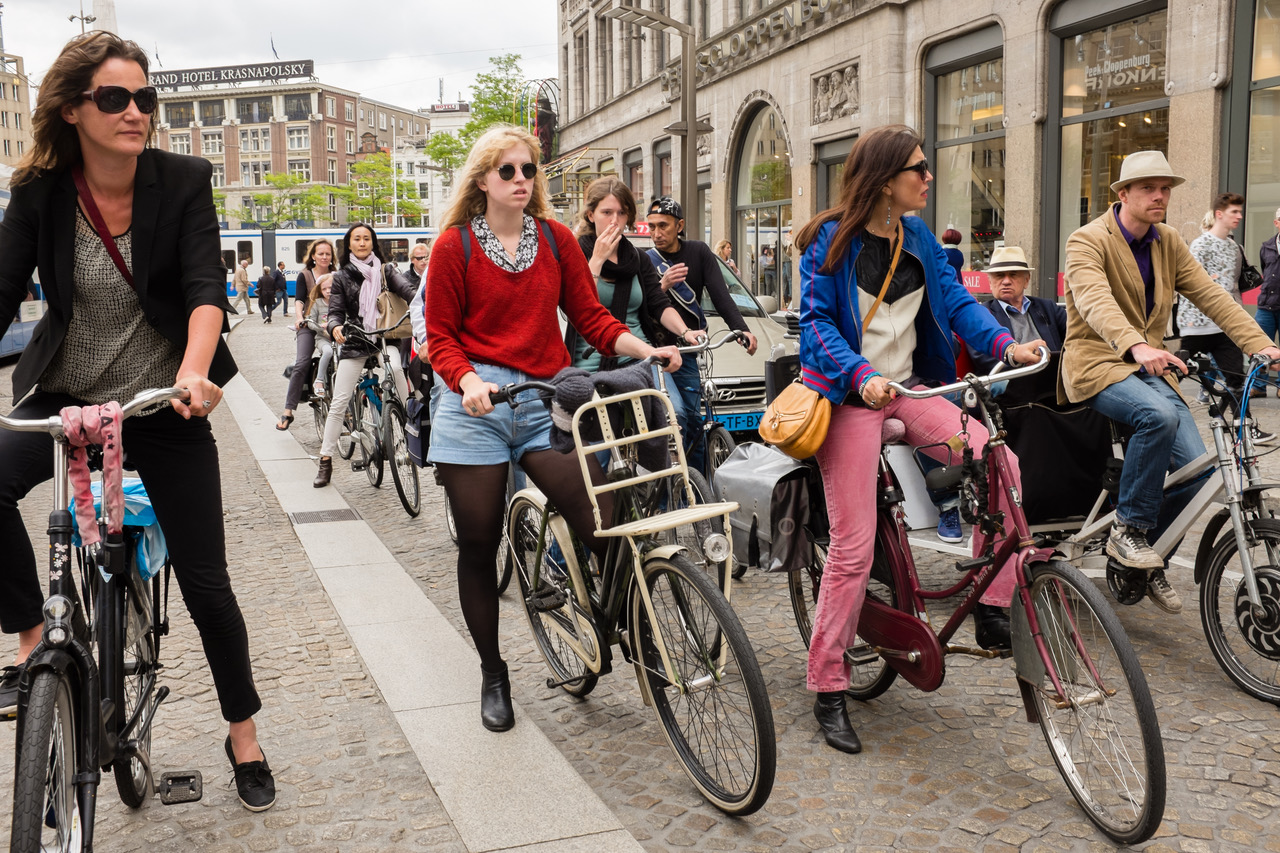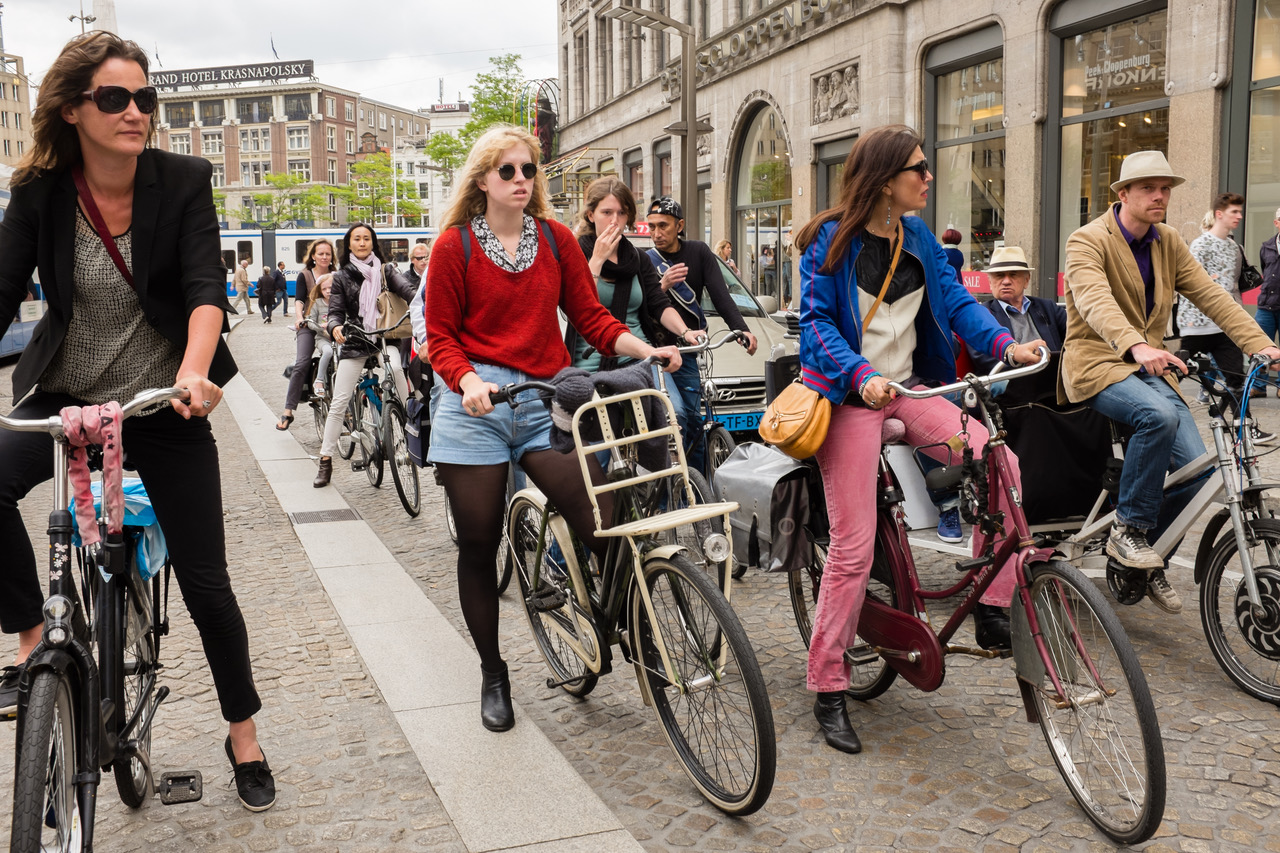 We all know that the Netherlands' has world-leading bicycle infrastructure. But how does this affect us, the society that uses it? Joshua Parfitt delves into the benefits of being bike-friendly.
Two mamils (middle aged man in lycra) arrive at a cafe in The Hague. The weather's great and they proudly show off a digital map displaying bicycle routes, which when zoomed out makes the Netherlands look like a network of varicose veins.
'Ah it's really nice here,' says Ivor, sipping his lungo. 'You're separated from the cars, and it's so flat. It's impossible to drive on a country lane in England.'
We've all heard the statistics about the Netherlands. Utrecht is building the world's largest bike park, with 12,500 places. There are an estimated 1.3 bikes per person here, the most per capita in the world, and about 27% of all trips made are by bicycle — compared with 2% in Britain.
Cycling can do wonders for the body. With 14.2% of the population classed as obese, the Netherlands has one of the lowest rates of obesity in Europe, only marginally up on Italy and Romania. In 2018 the Netherlands Institute for Transport Policy Analysis published a report which concluded 'cycling is an efficient way to prevent obesity', and can even prevent emotional conditions such as depression.
Air quality
But is it on the whole better for us? What use is it if we boost our cardiovascular health only to inhale poor quality air?
Other research shows that replacing just 12% of short car trips with bicycle trips would add three to 14 months to one's life. The effect of increased inhaled air pollution, however, would knock just 0.8 to 40 days off. And traffic accidents would claim just five to nine days.
'Societal benefits are even larger because of a modest reduction in air pollution and greenhouse gas emissions and traffic accidents,' the report said, referring to the subsequent reduction in cars on the road by drivers choosing the saddle.
Connectedness
Cyclists are self-made adverts. You are tall, in full-view, and it doesn't cost much energy to stop and have a natter. At least this is what the academic director of the Urban Cycling Institute (UCI) thinks — the UCI is a research platform within the Centre for Urban Studies at the University of Amsterdam.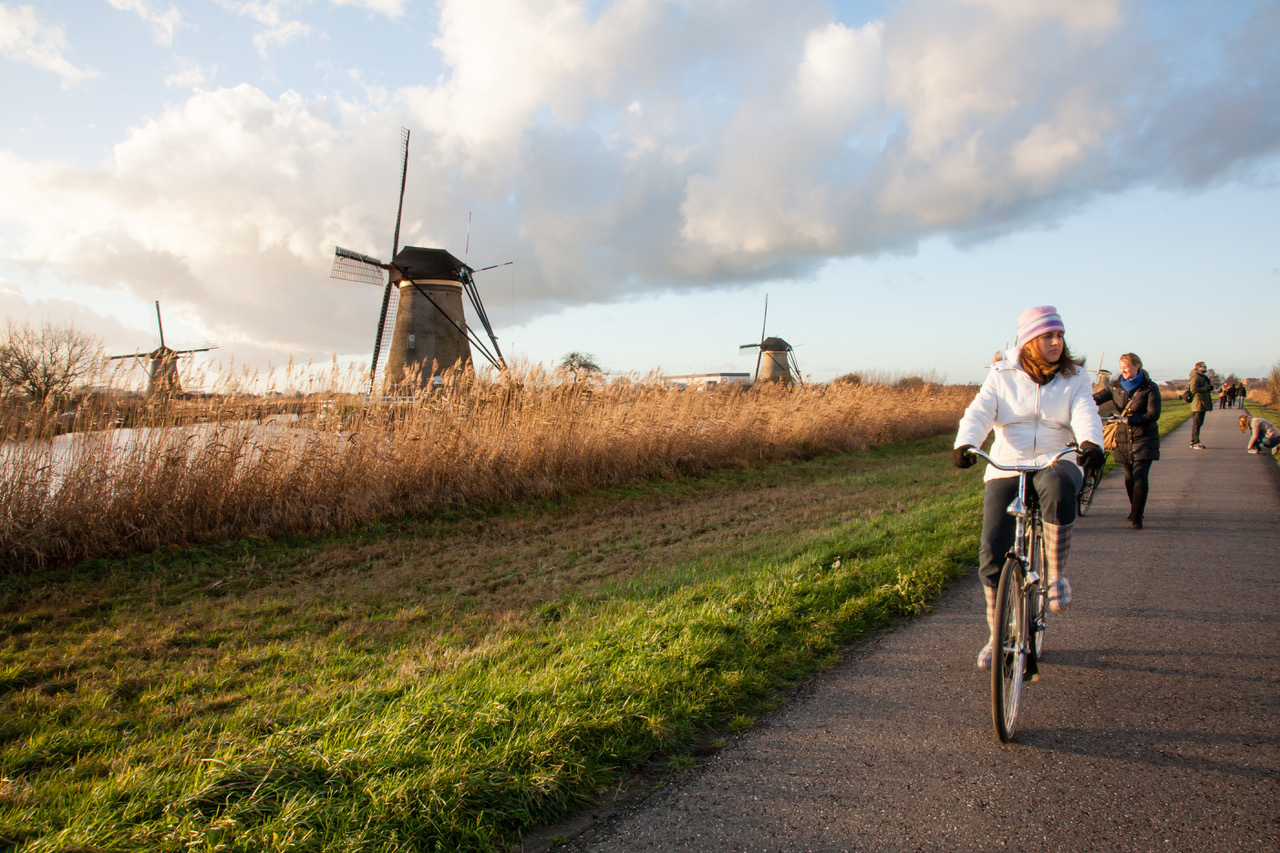 In a 2017 paper titled Travelling together alone and alone together, Marco te Brömmelstroet and co-authors investigate how one's mobile experiences influence the ability to 'develop a sense of connectedness' to society.
He examines four modes of transport — driving a car, riding transit, cycling and walking — to see how they foster or curtail interaction with people and places.
Compromises
'A car limits opportunities for interaction with the social and spatial environment for those inside,' Te Brömmelstroet told DutchNews.nl. Bikes, however, create far more  potential for interaction and connectedness, he says.
'This is because two-wheelers must constantly make compromises with other road users, which include pedestrians, unwitting tourists, taxi drivers, elderly cyclists, children on tricycles, lovers on mopeds and sometimes even ducks. We must engage with them all.'
A Dutch cyclist has no hesitation to swear at a tram driver for getting in the way, which reflects something about social interaction and perhaps even democratic values: on a bicycle, everyone is visible and everyone is answerable or within earshot, no matter who they are.
Democracy
'Cycling is part of the Dutch DNA,' says Shirley Agudo, photographer and author of Bicycle Mania Holland and The Dutch & Their Bikes. 'It's ingrained in the culture. The Dutch live and breathe cycling, from the time they are able to walk — starting with the 'loopfiets' — until very old age.'
The Dutch, she says, literally grow up on bikes. They go out to dates on bikes. They go shopping, to school and to work on bikes. They go on holiday on bikes. They put their kids, dogs and groceries in baskets or into cargo bikes. Police even patrol the streets on bikes. And the Dutch enjoy their cycling long into retirement.
'Anybody can afford a bike […] And as the Dutch are not 'into' status games, cycling becomes a very egalitarian means of transport,' argues Jacob Vossestein in his book Dealing with the Dutch.
'Exposed to wind and rain on a regular basis — drudging against gale force eight on unsheltered dyke roads […] any difference in status or social stature between cyclists is soon eradicated… Whether an office clerk, bricklayer, captain of industry, prime minister or royalty — all cyclists have to bow to the elements.'
King
Perhaps this is why Mark Rutte caused an online sensation earlier this year when he arrived by bicycle at a meeting with king Willem-Alexander at his offices in The Hague.
Does it have something to do with cycling, with it being visible, down-to-earth and among the people? Is it a conscious PR stunt, or intrinsic values finding two-wheeled expression? Either way, the bicycle stands proud as a symbol of health, connection and democracy.
And with recent government plans to cut air pollution and traffic jams in the Netherlands, such as urging companies to pay employees 19 cents a kilometre if they travel to work by bike, this bike-mad country is likely to add environmental responsibility to the benefits of the bicycle.
Thank you for donating to DutchNews.nl.
We could not provide the Dutch News service, and keep it free of charge, without the generous support of our readers. Your donations allow us to report on issues you tell us matter, and provide you with a summary of the most important Dutch news each day.
Make a donation