How many people in uniform does it take to rescue a dead duck?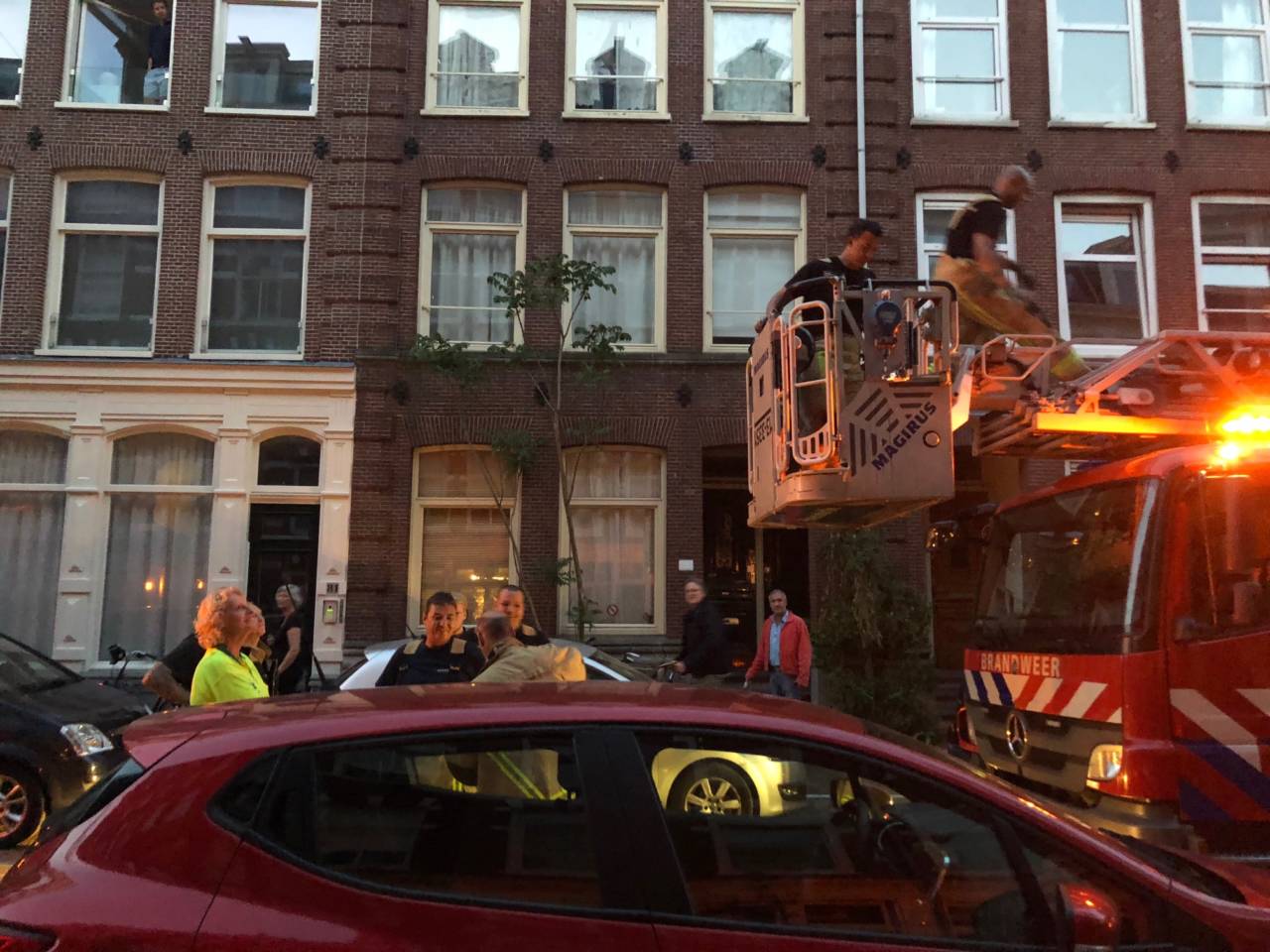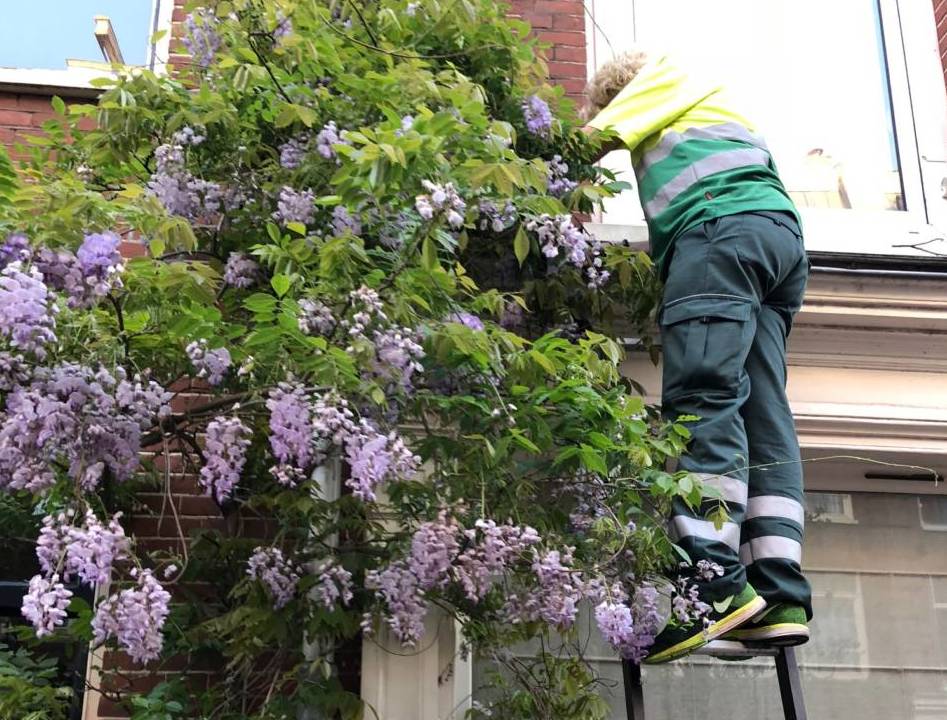 How many people in uniform does it take to kill a duckling? In the case of the duckling born on top of a five-floor block in Amsterdam west, the answer is 13 – which was certainly unlucky for the bird itself.
It all began when a neighbour alerted the animal ambulance people to the presence of a female mallard and one tiny duckling, which were stuck on the parapet, 20 metres up above a street in the 19th century zone.
The duck had obviously given birth to her hatchlings somewhere on the roof but had now found herself on a narrow edge with no access to food or water for her brood.
The animal ambulance people went up to the top floor flats armed with nets in an effort to catch the hapless family…. who of course did not want to be caught.
Cage
There was much too-ing and froo-ing and waving of arms and eventually the duckling  was caught – a tiny little thing which peeped plaintively as it was put into a cage and set on a table in the street.
Mother duck was by this time frantic, flapping back and forth across the street looking for baby. Well, I say baby, but apparently there were two – and one duckling which had been spotted earlier in the afternoon, had completely vanished.
Where ever could it be? We, the neighbours, the animal ambulance people scoured the plants in our geveltuintjes and looked under cars. There was a faint peeping sound. It appeared to come from our drain pipe.
Peep
The animal ambulance people got out a stethoscope and started listening at the pipe. They decided duckling had fallen in and was stuck in the bend at the top.
We politely explained we were not that keen on having our drain pipe – which is fairly old and fragile – taken off to search for a day-old duckling – which of course immediately branded us as hideous animal killers.
The animal ambulance people went into a huddle, refused to tell us what they were planning and called the fire brigade who turned up with not one, but two fire engines and nine firemen.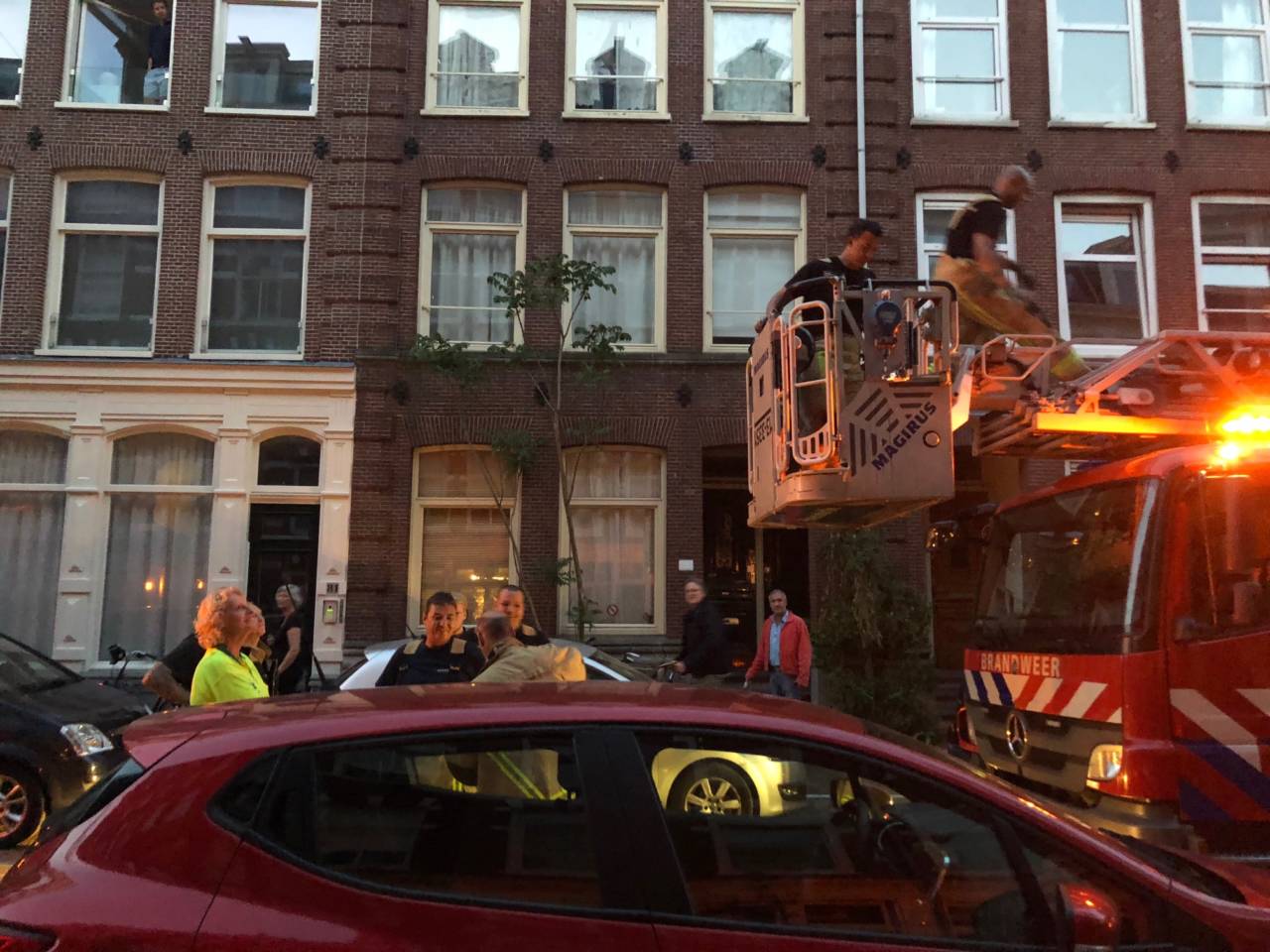 Now, I should stay at this point I have always had a soft spot for firemen and in my days as a cub reporter would always volunteer to go out to fires so I could get to meet them.
I'm afraid the squat little balding man with a big ego and a short fuse who refused to shake hands rather put me off.
He told us that we could not stop him dismantling our drain pipe and – pompously – that the fire brigade is there for 'man and animal'. When we explained the drain pipe is old and could crack, he started waving around a very large and heavy wrench in a most menacing way.
Police
At that moment, two police officers arrived to order the crowds who had gathered in some numbers and were all filming the fire engine ladder which was by now up at the roof. The two firemen in the cage were pulling and shaking the drain pipe.
We watched as they pulled off the top bit with the bend and found nothing. Gradually they came lower. Each piece of pipe was thoroughly inspected. Each was empty.
Eventually they got down the wisteria, which winds its way around the pipe and, though still in bloom, was just over its best. As they started trying to peel it off, I lost my cool completely and shouted at the top of my voice; 'My beautiful plant and all for a fucking duckling'.
They did stop there… not because of my shouts but because the bottom piece of pipe  was dug into the ground. To get that out, they would have had to break open the street, and perhaps that was going just a tad too far for a duckling?
They did open the drain for a check and put in a camera. Then, after more huddled conversation, they gave up.
Orphan
They attempted to put back the drain pipe but not very well and we are now in the middle of emergency repair and insurance claim chaos.
The one duckling that was saved was taken off to the asylum as an unwilling orphan, leaving its panicky mother behind.
And what happened to the other mystery duckling? Seems pretty obvious to us. If it was stuck in the pipe – and no-one knows for sure – when they started shaking the top, it probably dislodged and fell 20 metres to the ground, breaking its neck.
In all the exercise took several hours, a hell of a lot of manpower, a lot of iphone storage space and god knows what the final bill will be… and all for a tiny duckling that will probably get eaten by water rats anyway.
The irony being that those firemen accusing us of hating animals all probably went off home and tucked into a nice factory-farmed piece of pork or had a broodje kroket in the canteen. Hypocrisy at its finest.
Thank you for donating to DutchNews.nl.
We could not provide the Dutch News service, and keep it free of charge, without the generous support of our readers. Your donations allow us to report on issues you tell us matter, and provide you with a summary of the most important Dutch news each day.
Make a donation