'I was surprised how high the quality of life is, and by the work-life balance'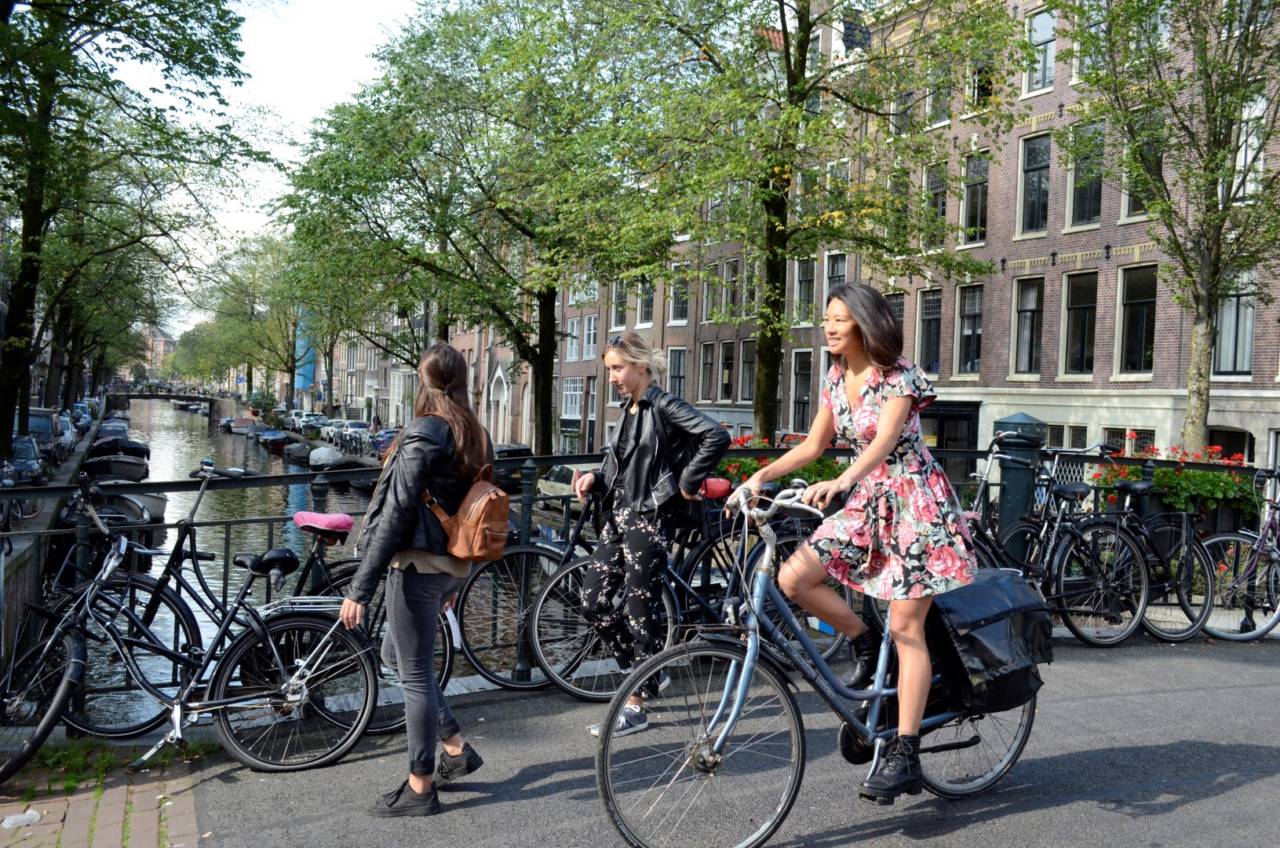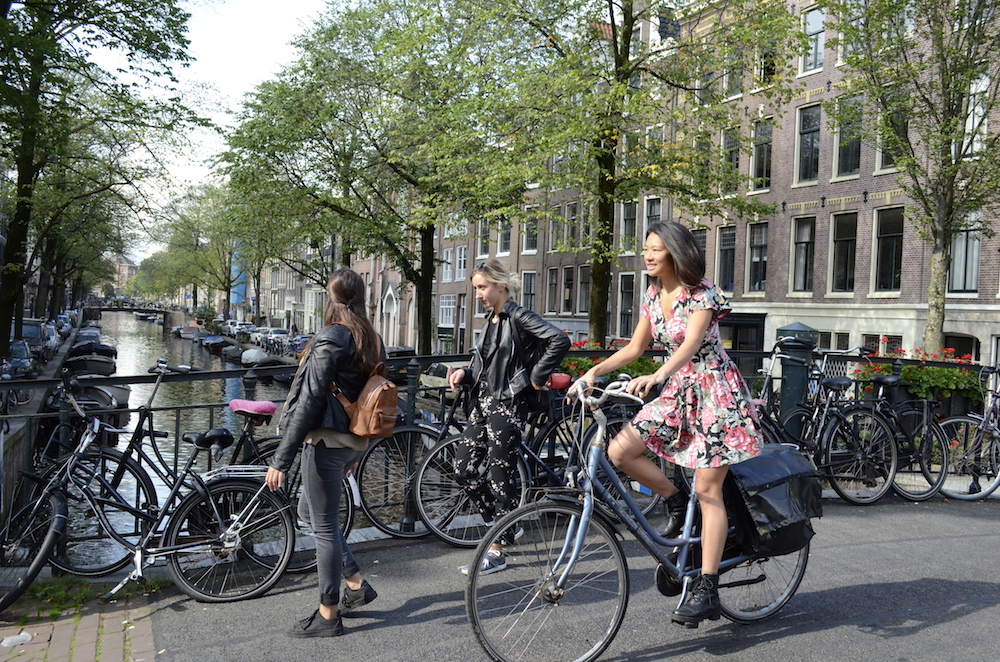 Singaporean neuroscientist Xing Chen (32) moved to Amsterdam for work in 2014. Already a die-hard FEBO fan with a convincing Dutch accent, she has quickly made the Netherlands her home.
How did you end up in the Netherlands?
I was studying for my PhD in the UK and in 2014 I was looking to continue my career. I had a lot of experience working in the lab and studying the visual cortex and how the brain works and I found my dream job in Amsterdam, so that's why I came over.
How do you describe yourself – an expat, lovepat, immigrant, international etc?
I would say 'a global citizen based in Amsterdam'. I grew up in Singapore until I was 18 and it's a very small country – only 60km x 40km – and it has a very international perspective and is very outward-looking. I've always felt that international boundaries are not really that important; they shouldn't determine the trajectory of your life.
How long do you plan to stay and why?
As long as possible. As soon as I reach the five-year point, and I'm allowed to apply for permanent residency, I'm going to do that. I feel really at home in the Netherlands and, out of all the places I've lived in, it's by far the best; it has the highest quality of life.
Do you speak Dutch and how did you learn?
Yeah, I do. I'm very proud of that because I think it's so important to be able to communicate. My colleagues sometimes tell me that my accent is very good, … so that's something I'm very happy about. My vocab. is not good and my grammar's pretty bad, but the funny thing is, if your accent is good and your first few sentences sound good, people get conned!
I used a bunch of books [to learn Dutch] and some online tools like Rosetta Stone – and then I took a very intensive course for a couple of months with the UvA. 
What's your favourite Dutch food and why?
I'm a huge fan of the fried stuff. I love croquettes, kipstick and my favourite food establishments are Smullers and FEBO. The food in Singapore is very eclectic; it's a fusion of lots of different cuisines, so it's very sophisticated. Dutch food is a bit the opposite. 
How Dutch have you become?
At the beginning, my motto was to be more Dutch than the Dutch because I wanted to push myself to really integrate and enjoy life like a local. But I think that, ultimately, it's more that the lifestyle here and the culture really resonate with a lot of aspects of my personality.
I really like how open-minded people are in Amsterdam and how accepting of a lot of different cultures and belief systems [they are]. And I really like how direct people are. I find it refreshing.
Which three Dutch people (dead or alive) would you most like to meet?
Ayaan Hirsi Ali. She's originally from Somalia. She came to the Netherlands as a refugee and she wrote a book about her experiences growing up in a very repressive religious regime. I read her autobiography and I really admire her because she now works on raising awareness about women and children who are being oppressed by religion and has a foundation to support them.
Astrid Holleeder. Again, I read her autobiography. She is the author of Judas, which is about her extremely notorious criminal brother, Willem Holleeder. I really admire her because she went through a really difficult childhood and had a brutal time with her psychopathic brother and she was under a lot of personal danger when she stepped up and decided to testify against him. She spoke up for herself, the people she says are his murder victims, and her own family members.
M.C.Escher. I grew up in an artistic family; my parents are both artists. The fine quality of Escher's work, sometimes it reminds me of my dad's work. It's really fine, really detailed – kind of obsessively so.
What's your top tourist tip?
To get around Amsterdam like a local on a bike but to do it in a really safe and enjoyable way. When you first come to Amsterdam, it can be a bit challenging to deal with traffic and so it might be good to go with a friend or with a local guide – someone who can guide you through the system and make you feel comfortable and safe so you have a pleasant experience.
Tell us something surprising you've found out about the Netherlands
I was surprised how high the quality of life is and by the work-life balance. Having studied and worked in the US and the UK, where people are under high pressure and put in really long hours, the culture here is much more relaxed. I find it healthier because people have more perspective on other aspects of life outside of work.
If you had just 24 hours left in the Netherlands, what would you do?
In the morning I would go for a jog through the Amsterdamse Bos. Then I would go to the edge of the lake, near my house, and sit by the lake on my yoga mat and have breakfast. I would rent a stand up paddle board and go SUPing on the lake and then I would go on a really long cycle ride to my favourite places, the Bos, and probably to Bloemendaal and down the coast to Den Haag and then just hang out with all my best friends.
Xing is also the author of Learn to Cycle in Amsterdam.
Xing was talking to Deborah Nicholls-Lee
Thank you for donating to DutchNews.nl.
We could not provide the Dutch News service, and keep it free of charge, without the generous support of our readers. Your donations allow us to report on issues you tell us matter, and provide you with a summary of the most important Dutch news each day.
Make a donation