Blogwatching: Five places I'll be hanging out by the beach this summer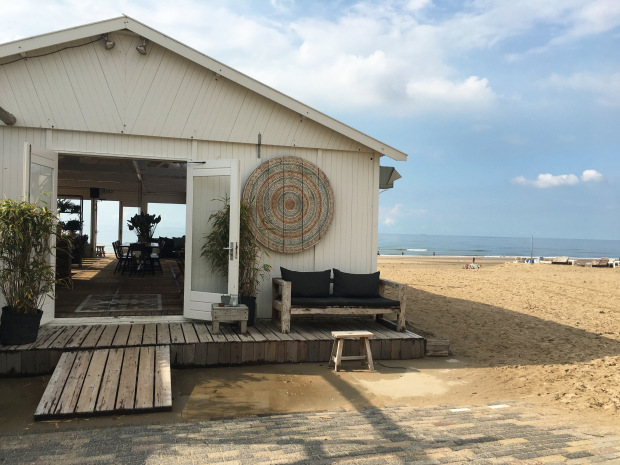 Hayley, aka the Bitterballenbruid, is originally from the UK and mostly blogs about Hilversum and 't Gooi area, eating too many bitterballen, getting married in Holland, learning how to be Dutch… and the language.
This weather right now is giving us a delicious taste of more sunny days to come in the Netherlands (I hope!!) and what better way to hang out in the sun than by the beach? Dutch people love terraces (terrasjes) when the sun's out but I like to go one further when I possibly can.
Being by the sea is probably my favourite thing in the world. And I know I'm not the only one. There's something about the crashing waves, the fresh air and seeing the beautiful blue sea meet the sky on the horizon that makes me feel so calm and peaceful. After I've had my walk along the beach, I love going for a drink (and maybe some bitterballen!!) afterwards. Here a few of my favourite places:
Ubuntu Beach, Zandvoort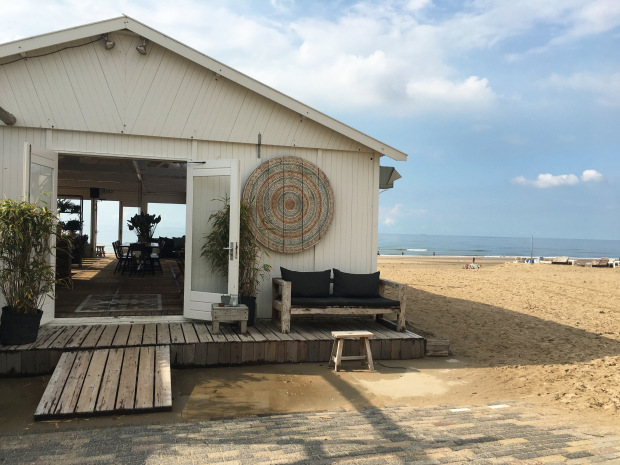 Zandvoort is my favourite beach in the Netherlands. We're lucky in that there are loads of beaches here and while I've not been to every single beach in Holland yet (a girl can dream, right?) I have been to a fair few. And of all the places I've been to in Zandvoort – since my first visit about 9 years ago – Ubuntu Beach is my favourite. What can I say? I'm a sucker for a view, Instagrammable shit (they have swings!!) and good bitterballen. Ubuntu beach has it all.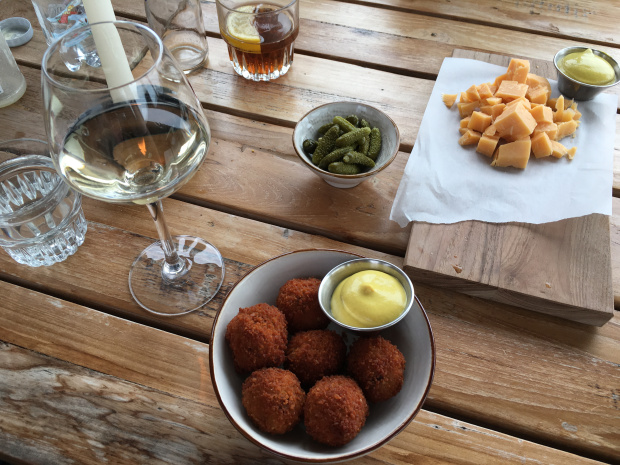 Obviously if you go on a weekend when the weather's nice, it's going to be rammed – so if you can, try to go in the week. Or if you are visiting at the weekend, especially in summer – make sure you book. www.ubuntubeach.nl 
Hippie Fish, Zandvoort
Almost as good as Ubuntu but the interior is slightly less Instagrammable. My advice is to go to both! 🙂 Ubuntu for a drink and borrelhapjes, and then Hippie Fish for seafood.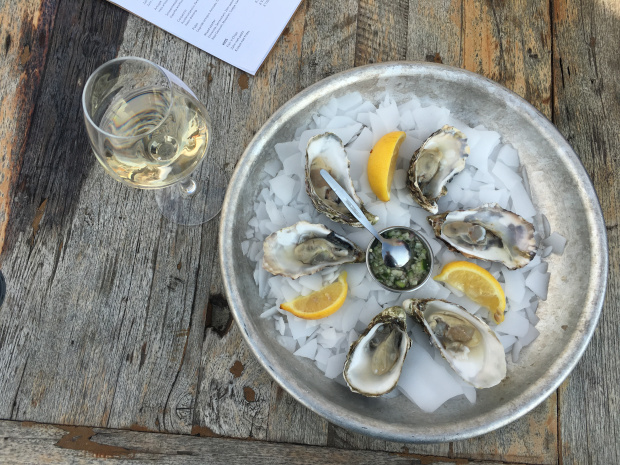 Their seafood is the shit! www.hippiefish.nl
Beachclub de Branding, Noordwijk
My friend M introduced me to this place and I must say it's quite similar to Ubuntu with the swings and the general vibe / Instagrammability… but then in Noordwijk. Last time we were here we had a delicious seafood platter (and bitterballen, obvs!) add a glass of chilled white wine and the view – you can't get much better in my opinion!
As per the above, you'll probably need to book if you're visiting at the weekend! www.brandingbeach.nl
Key West Beach House, Utrecht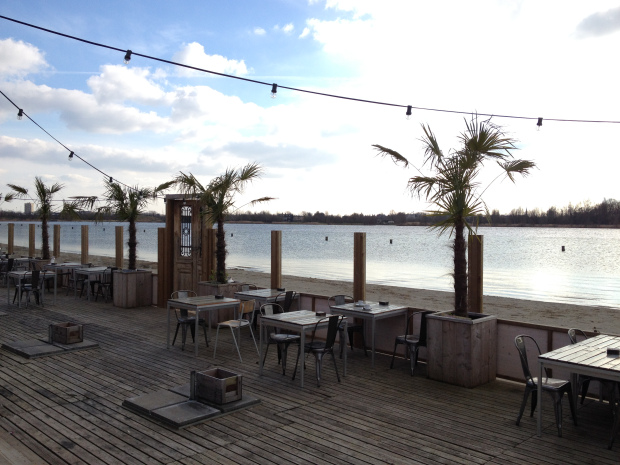 "Utrecht??" I hear you cry… and you're right. There's no real beach here, but to get to an actual beach from Hilversum (where I live) takes at least an hour in the car. However, this place delivers with a beachy vibe even though it's only a lake. I love this place! Every time I come here it always feels like a little mini-holiday, if only for a few hours. You can get here by bus from Utrecht centraal or by car. There's loads of free parking and depending on where you live you could also cycle.
Varied menu – we've only ever had hapjes but they've always been great! Not the cheapest place I guess, but you get what you pay for. In my opinion it's really worth it for the holiday vibes.
Dikke Muis, Loosdrecht
This one also isn't a 'real' beach, but the lakes give you enough of a beach vibe to make it to this list – and it's the one closest to Hilversum. Vuntusstrand (Vuntus beach) is mostly grassy, but there is a tiny patch of sand so you can get sand between your toes! Loads of Dutch people swim here in the summer, I did once but tbh I found it too gross and had to get out shortly afterwards. The water was so dirty / murky… not really selling it am I!! 😉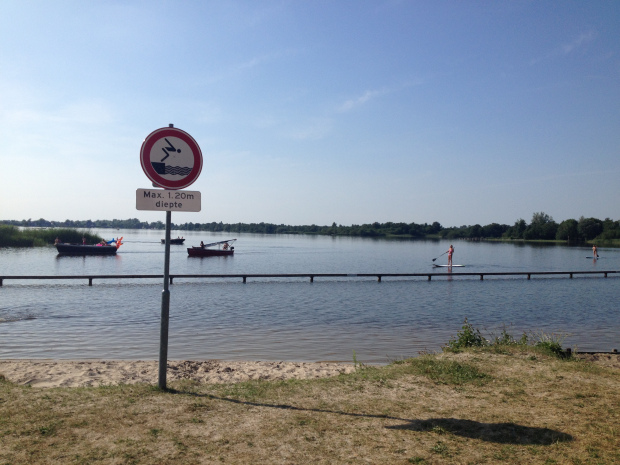 I often come to Vuntus beach in the summer, the advantage of working from home is that I can do whatever I like on my lunch break and my hours are flexible, so I often cycle here on a sunny day and chill out and read a book. There are toilet facilities (if you're desperate!!) but nowhere to get food / drinks so you can either bring your own or visit the ice cream parlour at the end of the street.
If you want a 'real' drink, I recommend the Dikke Muis (the Fat Mouse!). I'm not sure I've ever eaten more than bitterballen here but it's all about the views! The interior décor is pretty cool too and the staff are always quite relaxed and friendly.
Other places to consider:
Those 5 didn't tickle your fancy? Or perhaps you live too far away… if so, here are a couple more which didn't (quite) make it to my top 5:
Renesse – I loooooove Renesse but I've only been once and I'm not sure if I'll make it back this year. It's quite a long drive from where we live and we'd like to explore some new places this summer. However, if you do go I highly recommend: Bar Brut.
Domburg – Same excuses as above, but is is a fab place!! I recommend Oase Domburg  It's right on the beach, expect to pay for the privilege 😉
Hoek van Holland – We've been here a few times now and love camping at Vakantiepark Vlugtenburg aan Zee. I've already written about that, so click the link if you fancy reading more 🙂
Texel – or any of the Waddenzee Islands for that matter. At Cocksdorp (Cock Town, hahahahaha) we liked Paal 28.
This blog was first published on Bitterballenbruid. 
Every month we feature a blog post from one of our favourite bloggers. Interested? See if your blog meets the criteria to be included on the site.
Thank you for donating to DutchNews.nl.
We could not provide the Dutch News service, and keep it free of charge, without the generous support of our readers. Your donations allow us to report on issues you tell us matter, and provide you with a summary of the most important Dutch news each day.
Make a donation