'I'm grateful to this place for its peaceful and relaxed, but professional, mindset'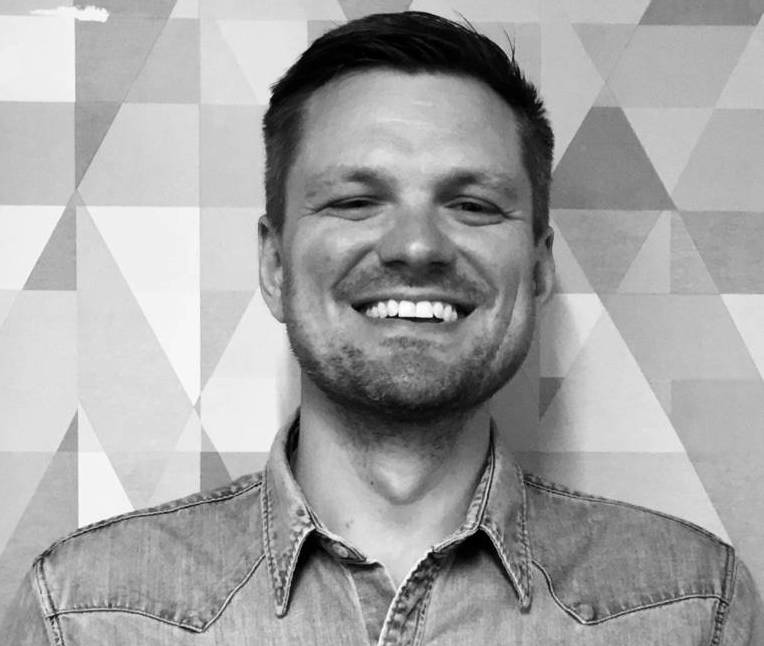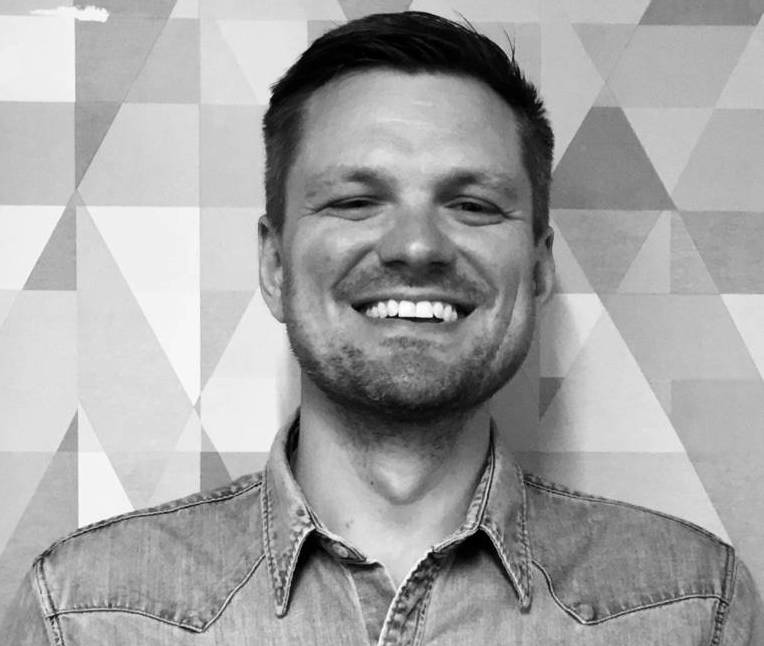 Hungarian-born, US and-Israeli-educated David Lusztig is a growth hacker for Codemotion—a 'geek connector' that unites developers and tech communities in cutting-edge conferences. He says he escaped a life in the tech world at the mercy of some money-hungry superiors—'sharks'—where many friends ended up burnt out or worse. He has since become 'stupid proud' of what he does, and he plans to stay in the Netherlands 'until forever'.
How did you end up in the Netherlands?
I was working in Israel, in the summer of 2014, and I was asked by a British headhunter company if I would like to be one the six founders of a new online gambling company in Amsterdam. And I said 'sure'. I mean in my career, with the experience I had at the time, nobody gets asked to set up an online casino with that kind of [financial] backing. Anyone would have said yes.
We went bankrupt a month before the launch.
I then got offered a job by a Dutch company in Amsterdam, but that was more of a rough ride—very stressful. I don't want to go back there. I personally don't think that a marketeer has to cherish or even like the product he/she markets, but maybe I'm getting old. I think I just came to that phase when I say, 'I want to show something that I can be proud of'.
With Codemotion, we are creating these intellectually-sparking conversations with ridiculously smart developers. And I'm stupid proud. A thousand people came to our Amsterdam conference, and these people have an impact directly on your life. Honestly, anything. I can tell you that within five years your world is going to be completely upside down because of blockchain technology.
Let me give you an example: I have childhood friends working at [a multinational bank] and they get hacked on a daily basis. That's what happens when data is centralised. But imagine that all the banks decide to switch from their current encryption system to blockchain, a decentralised ledger. Hackers will have to decode millions of data points at the same time. Impossible. Blockchain is super cheap, instantaneous, and super secure; it's the gold standard of trust.
As I said, I don't have to like it, but I do. I'm using the same tools, but for a different purpose, and I'm so, so happy. And it's why I'm going to stick around until forever.
How do you describe yourself – an expat, lovepat, immigrant, international etc – and why?
I'm going to try to be creative and say: I'm one of the great friends of Holland.
I don't have to say this; as an EU citizen, I can go wherever I want. But I'm saying this because I feel committed and very grateful to this place for allowing me [to discover] this peaceful and relaxed, but professional, mindset. I'm very loyal to this place; I want to integrate. I've bought a house, and I'm doing a Dutch [language] course.
How long do you plan to stay and why?
I'm settled. I was afraid I was going to regret [buying a house] but just the opposite has happened. My heart kind of gave me the okay to settle down, and it's worked.
As things stand, I think I would only leave if some kind of dramatic, falling-in-love situation happens. I'm not worried about a disaster—I live on the fifth floor, so if a tsunami comes I can just put a boat outside. But I am hoping for an until-death-do-us-part kind of love; I'm kind of romantic that way. I'm almost 37, so…
Do you speak Dutch and how did you learn?
Ja, een beetje. 2017 was a really critical year for me. It was very busy, highly successful, but very problematic also. My dad passed away, and then maybe as fallout of all the things that had happened—the good things and the lesser good—I decided to settle here physically. I bought my house but I didn't speak Dutch, and that that just couldn't be. So I signed up for courses, and it took up until March to get a class with the gemeente. I'm B1 already. So the plan is that until the end of 2018 I'm going be reading books.
I do six hours a week in class, and then homework. Right now my teacher would probably say: 'No, David does not do huiswerk'. It's true. I'm against the concept. I think it's a trap. Instead, I just like to make up new sentences whenever she asks me 'Where's your homework?', and now I can say stuff like de hond at mijn huiswerk, or mijn huiswerk heeft de hond gegeten. See! That's already two sentences! 
What's your favourite Dutch food and why?
I was thinking about this, and I've decided to go head-on collision with Dutch society on this one. I'm going to ask back to you: can you define Dutch cuisine? I come from a family of award-winning chefs, so let's just not get into this.
How Dutch have you become and why?
Ok, this is how Dutch I have become: I'm open to suggestions in the cuisine department. If anybody wants to contact me to prove that Dutch cuisine is a thing, then I am happy go and explore in their kitchen.
To be open to ideas and to be, in a way, polite, I think it's a Dutch thing. It was super annoying when I arrived, because I was not used to that, but now I value it on a completely different level. It's about not hurting somebody's feelings when they made an effort. The Dutch say that they're direct but, to be honest, if you compare them with Israelis it's just not true.
Sometimes it's good not to tell to other people's faces how it really is. An Israeli would say: 'I just don't like that'. But I will give it a go if somebody would like to prove otherwise.
Which three Dutch people (dead or alive) would you most like to meet and why?
Number one: I know it sounds easy, but King Willem Alexander. I wouldn't have picked him if last year they didn't publish that for over a decade he's been a pilot in secret. I don't know if you know, but pilots are not making great money. It's a very, very tough job, and he flies a city hopper! It's not even international flights; it's inside Europe! It takes him longer to get to Schiphol than to fly to Berlin; it's the crappiest thing you can imagine.
But it's the mentality that I really appreciate. A lot of people I know have penthouses and villas, but you don't see them in Mercedes, Jeeps and stuff like that—they bike to work. They don't put it in the window. And of all people, the Dutch king not only [is a pilot], but in secret, so people do not say a thing about it. In my eyes that was wow. That was truly wow.
Number two: Willem Arondeus. A Dutch resistance fighter. Openly gay. He was fighting the Nazis and he got caught, and then to the Gestapo he basically said 'I'm gay, and **** you guys, because gays are not cowards.' And he got shot. He impressed me, even though I'm not gay.
Third person I would go for: Anne Frank. See, I live in the Bijlmer, right next to Raoul Wallenbergstraat; my mother lives in Budapest in Raoul Wallenbergstraat. Our family was saved by Raoul Wallenberg. I know a great deal about Anne Frank, because these stories are very common in the Jewish community everywhere in the world. I've never been to the house; it's too painful. I've heard enough family stories, and I don't need to see another one.
All I can do is maybe inspire other people to do the right thing in their lives. Before you, so many people didn't do good to others. So maybe just chill out and try to build a future, which is what the whole EU was about, I think.
What's your top tourist tip?
Be nice. 800,000 people live in this city, and you have over 13 million tourists that come to this village each year. That is no joke. Generally speaking this city is very fragile. Amsterdam is what, 16th century? The houses are all built on water and swamps. Cherish it while it lasts. The fact that you can smoke marijuana here and do this and do that does not mean you have to behave in a way that embarrasses you the day after. I don't go to the centre anymore. But I wish great health to everybody, enjoy.
Tell us something surprising you've found out about the Netherlands
Once I was befriended, really befriended, then I realised that the concept of becoming a good friend here is a bit like becoming a friend of an Israeli. In Israel we call ourselves sabra, which is the fruit [of a prickly pear]. It's really spiky and unpleasant on the outside, but once you get to the inside it's nice, sweet, and gooey.
It's a good comparison with the Dutch because it's also like that here: I have neighbours, and it took them about 8 months to invite me for a coffee. I'm super social, open, and super nice, but I'm not pushy. I never said anything. So one day the lady knocks on my door, and I'm literally in my onezie writing an article for Codemotion. She said: 'Ok. Coffee. Now'. And I spent the better half of the afternoon there.
It takes time, but once you're in, then you're really in.
If you had just 24 hours left in the Netherlands, what would you do?
That happened to me once. I was relocated to Malaysia in one of my previous jobs, and I really didn't want to go. I had a very short time to prepare, and I really hated the idea. I went to Zandvoort, and saw the sunset, and I was crying. I really hated the frickin' idea of leaving Holland. And that's when I knew I was going to stay. I quit my job, came back from Malaysia, and that's when I got the house.
I've been in that situation before, and I know I don't want to leave Holland. Unless it's drama, and blah blah blah, that will not happen.
David Lusztig was talking to Joshua Parfitt
Thank you for donating to DutchNews.nl.
We could not provide the Dutch News service, and keep it free of charge, without the generous support of our readers. Your donations allow us to report on issues you tell us matter, and provide you with a summary of the most important Dutch news each day.
Make a donation