'The first thing I did was buy an OV card and go to a different city every weekend'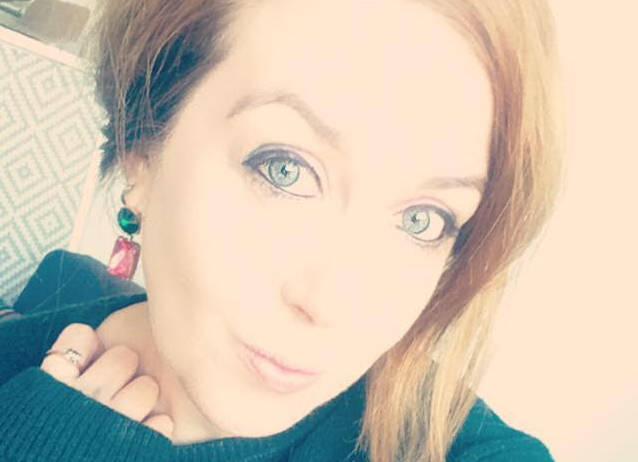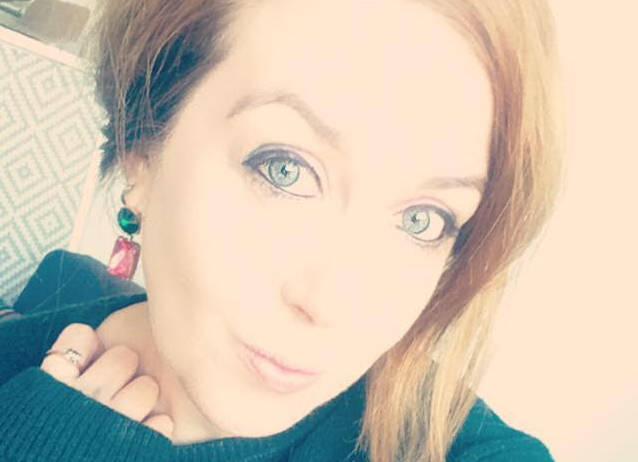 Lithuanian Evelina Kvartŭnaitė is an events manager who moved to Amsterdam in 2008. She is averse to tourists on bikes, but loves herring as it reminds her of home.
How did you end up in the Netherlands?
By plane! I was just looking for another challenge, I think. I was looking for a change. I lived in Denmark for a while and I travelled here not knowing anybody. I had one suitcase and I came here for half a year's internship after quitting a job where I was the lead in a company for logistics and marketing.
How do you describe yourself- an expat, lovepat, immigrant, international etc?
I think I'm a migrant. It sounds very cheesy when I say 'a citizen of the world' or 'European' or whatever. I travel a lot for my activities and for projects that I run and I work a lot with conflict areas. For me, Amsterdam is my home but it's also like my 'washing machine', where I'm [constantly] repacking things.
I do have a lot of the stigma which comes with an Eastern European background. People don't know Lithuania and they say, 'Oh, you're Russian!'
How long do you plan to stay?
I don't know. God laughs when you're making plans, right? I [only] came here for half a year, so I imagine my planning skills are not so good! I don't think I want to plan; I want to see how it is and where life brings me, but so far so good. I really enjoy Amsterdam.
Do you speak Dutch?
I understand, but it hurts my throat! When I came here, I spoke Danish and I studied German in school so altogether it was very easy for me somehow. I didn't have any issues with Dutch, so I think that's why I never went to [a language] school, because I was like, 'I can read it, I can get by' and in Amsterdam nobody really cares so much.
What's your favourite Dutch food?
Herring – cut on a plate! – as it's something I also used to quite like back home and when I lived in Denmark. And, of course, cheese – in any shape or form!
How Dutch have you become?
I think I did not become Dutch per se, but I think I embraced my natural directness being here because the space allowed me to be as direct and clear with people as I normally like to be. But I still don't eat at 6pm!
Which three Dutch people (dead or alive) would you most like to meet?
Mata Hari. The stories she would have to tell, the experience of being a spy, is quite fascinating to me.
Audrey Hepburn. She was born in Belgium actually, but she grew up in Arnhem during the war. She is a really interesting figure to me – from style icon to humanitarian – and someone with a fascinating life story and not just a beautiful face but an amazing talent, in my opinion.
Abraham van Helsing (from Bram Stoker's Dracula). I was always fascinated by dark stories and folklore and I found it interesting to learn that one of the characters was Dutch.
What's your top tourist tip?
Don't rent a bike if the last time you biked you were five!
I like to wander around. I always like to take maps away from people and just send them off to walk around the least expected places.
Normally what I do with people who've never been here is a small boat tour and then I take them to a sky lounge or something so you see both perspectives.
Tell us something surprising you've found out about the Netherlands
I have to think back because now I'm kind of used to everything, but I guess how tall the women are [surprised me] and seeing high heels in size 43. I was like, 'that's a boat!'
Also, how much make up they put on in the trains – because where I come from you do your business at home and you maybe fix it up in the bathroom or something. For me it was like, 'how do you not poke your eye out?'
Also, how easy it was for me to travel inside the country – that was really nice. When I arrived here I didn't know anybody so the first thing I did was buy an OV card and go to a different city every weekend just to explore by myself. It was so easy because the country's so well connected and I felt safe.
If you had just 24 hours left in the Netherlands, what would you do?
I would really rush to close all my bank accounts because [otherwise] all the Belastingdienst would come running after me if I'd done something wrong!
I would do a nice Sunday brunch and meet my friends. I have a few places that I really like but let's not advertise!
Evelina is the founder of Word Up, a forum for spoken-word poetry and performance. Evelina was talking to Deborah Nicholls-Lee
Thank you for donating to DutchNews.nl.
We could not provide the Dutch News service, and keep it free of charge, without the generous support of our readers. Your donations allow us to report on issues you tell us matter, and provide you with a summary of the most important Dutch news each day.
Make a donation