DutchNews.nl destinations: go north to Leeuwarden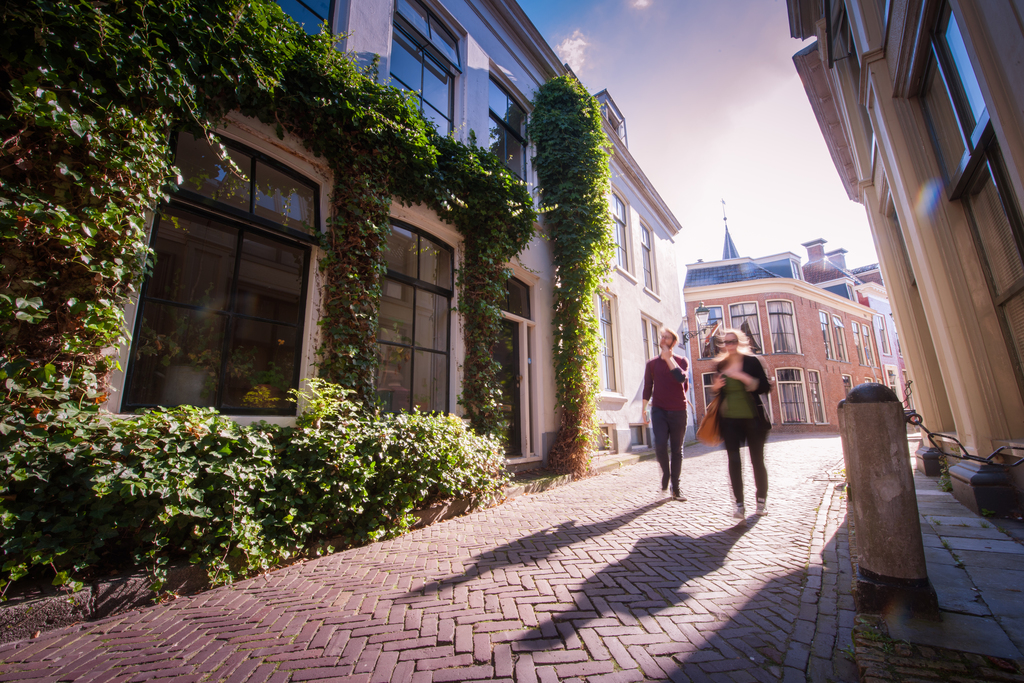 It's the capital of Friesland, in which case its name is spelt Ljouwert . The elfstedentocht starts and finishes here. It's home to Mata Hari and Escher and the 2018 European Capital of Culture. Molly Quell has been checking out Leeuwarden.
Leeuwarden is north. Like any well-integrated person in the Netherlands, I consider any place more than 20 kilometres far. So the two hour train trip (from Amsterdam) seems like an eternity. But the trek was worth it to spend a weekend in this small city in Friesland with unexpectedly great cocktails and really interesting museums.
Things to do
People having been living in the region continously since the 10th century and Leeuwarden was granted city status in 1435. As such, it boasts a tremendous amount of history, as well as 617 national monuments.
Walk
Leeuwarden is a walkable city, so set out for a walking tour of the city centre. Visitors should start with the Blokhuispoort, a former prison. You can head inside to check out the prison cells turned artist spaces or just take a good Instagram picture. Then head over to the Kanselarij, a former hospital; the neo-gothic Sint-Bonifatiuskerk and end at de Waag, the former weigh station.
Visit the Princessehof National Ceramics Museum
This former palace was built in 1693 and occupied by Marie Louise, dowager Princess of Orange, who acquired a large ceramic collection during her life. Upon her death, the palace was split into three houses and, in 1898, MC Escher was born in the middle house. The houses were recombined in 1917 and turned into a museum. The permanent collection contains a variety of ceramic objects from around the world including a large assortment of Frisian pottery and a tempting gift shop.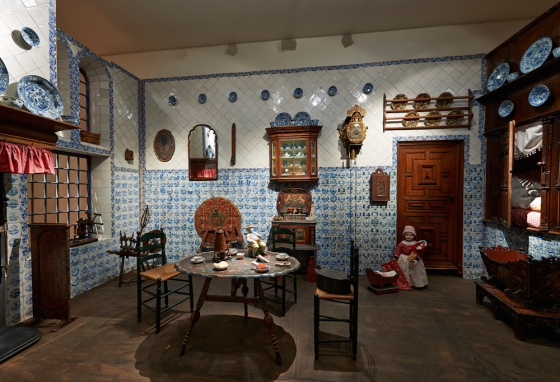 Check out the Fries Museum
The museum's permanent collection brings you the history of the region through art, pottery, costumes and domesticity – check out the 'mother of all Hinderlooper rooms' for full-on Dutch tiles, chintz and hand-painted furniture. There's also a cinema, which regularly shows art house films. The museum accepts the national museum card but if you don't have one, you can get a discount on both tickets if you purchase a package for the ceramics museum as well.
Climb the Oldehove. 
After heaving yourself up the 183 steps, there's a nice view of the city from the top of Leeuwarden's own leaning tower. The 40 metre high medieval church tower was supposed to be 120 metres in the original planning, but started to sag and was never finished. The locals will remind you that it leans further than the Tower of Pisa and there's even a saying about it: 'A'k de Oldehove niet siën ken, dan foël ik my onwennich' or 'If I don't see the Oudehove, I'm uncomfortable' – meaning real locals don't want to stay away for too long.
Get in some cultural events
Leeuwarden is the 2018 European City of Culture and has a packed programme of events. The blockbusters include exhibitions about MC Escher at the Fries Museum; a play involving 100 Frisian horses called De Stormruiter; French street theatre company Royal de Luxe which performs with 15-metre tall marionettes and the tall Ships Races Harlingen 2018. Welcome To The Village, a musical festival, takes place from July 19 – 22 while the Northern Film Festival takes places from November 5 – 9.
Where To Eat
Leeuwarden has a surprising number of very good restaurants. You can find a really nice bite at Sjoddy, a wine bar which also offers chorizo bitterballen and oysters. For a more substantial meal, try Eindeloos, which offers a prix fixe menu using seasonal ingredients. The fixed menu concept is popular in the city, as another highly regarded restaurant, By Us, offers the same concept.
Skip the tearoom at the Princessehof museum and head around the corner to Barrevoets for a sandwich or a smoothie. And if you want a stroll before your meal, walk outside the city center to Wannee, which also offers a substantial and inexpensive breakfast.
Where to stay
The former post office has been converted into a hotel and restaurant, now known as the Post-Plaza Hotel & Grand Café. The hotel is lovely and includes a variety of room types, including some designed for parents. The hotel also offers spa services and has an excellent restaurant and bar, which will make you a tasty gin and tonic, among others. The aforementioned Wannee is attached to the Stenden Hotel which is located a bit outside the city center, but offers luxurious rooms. For something less expensive, 't Anker is an efficient and centrally located option.
How to get there
Leeuwarden itself is small and walkable, so go by train. You get to admire the countryside on the way.
Thank you for donating to DutchNews.nl.
We could not provide the Dutch News service, and keep it free of charge, without the generous support of our readers. Your donations allow us to report on issues you tell us matter, and provide you with a summary of the most important Dutch news each day.
Make a donation