'Get a Museumkaart and go to as many museums as you possibly can'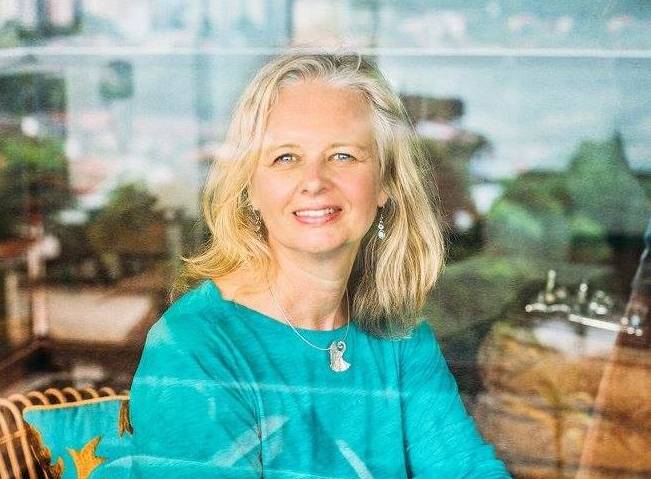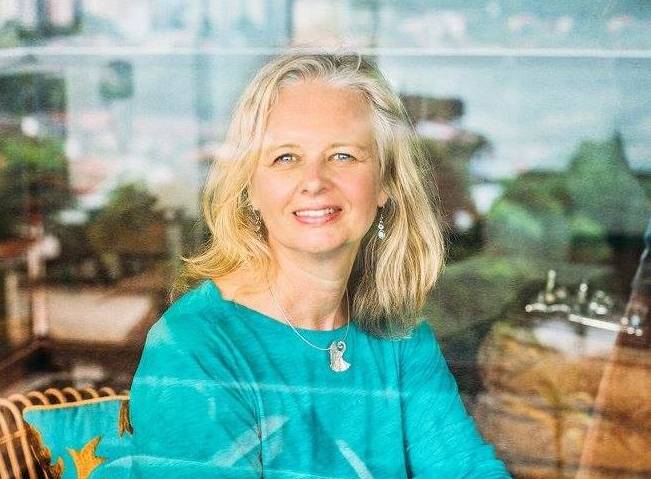 Author, publisher, and mentor Jo Parfitt describes herself as a 'serial expat'. She's run the steeplechase of raising two sons while cultivating a portable career across seven countries—and still she's eager for more. Jo lives in The Hague, where last month she launched a new book Monday Morning Emails. She runs her own company Summertime Publishing.
How did you end up in the Netherlands?
I moved abroad the day after I got married, in 1987. He, my husband, had already been posted to Dubai and we had to get married for me to be able to join him! We have been fortunate to have had many international postings: Dubai, Oman, Norway, the Netherlands, Brunei and Malaysia. My husband works for Shell. This is our second time in The Hague.
How do you describe yourself – an expat, lovepat, immigrant, international etc – and why?
I would describe myself as a 'serial expat'. We have moved again, and again, and again, and it's something that I don't necessarily want to stop happening. I've got used to moving and it's something that I like doing, one after the other, after the other.
I don't feel I am trailing. I felt I was trailing for the first 10 years, and then I read the book by Robin Pascoe [not the DutchNews.nl editor] called Culture Shock: A Wife's Guide. I realised I was not mad to be feeling like I was a 2nd class citizen—like chattel.
'I realised that, actually, I was not alone, and that changed my life. From that moment I chose whether I followed or not; I chose whether I stayed in a location and made the most of it; and I chose whether to create a portable career and take it with me. I had plenty of power.
How long do you plan to stay and why?
We plan to stay as long as the job is here and effective—and until the next opportunity comes along. It is impossible to know how long we will ever be anywhere; the sort of life we lead means that we are permanently in limbo.
My husband and I thought that the years after the children had left home would be our golden years. But we find ourselves still very much involved in our adult children's lives and increasingly in demand as our parents age. We have one son in Germany, another boomerang child at home again, and our parents are all still alive and in England. My father is lapsing into dementia, my mother is finding it impossible to cope; much as we love living abroad, I am torn.
Do you speak Dutch and how did you learn?
My Dutch is terrible. When I first came here in 2004, I had a few lessons. I tried to use it, and became rather disheartened when people replied to move in English. Then we went to Malaysia for three and a half years, and now we are back again. This time I am making more of an effort, and I find that most of my learning comes from food shopping and eating in restaurants. So I do my best to at least make my Dutch right in those situations.
I thoroughly enjoy speaking languages and I find that my best teachers are the people in the shop below us. It's called De Kruidentuin. The people in there, they have become my friends—my family even. They speak to me very slowly and clearly in Dutch, and correct me, and we have a huge laugh everytime that I'm in there. They call my son the bovenbuurman, we call them the benedenbuurmannen, and I've been known to go down in my dressing gown!
What's your favourite Dutch food and why?
Oh gosh—herring. Raw herring. Down in one with the onions on it. No bread.
We went to Vlaggetjesdag last year and thoroughly enjoyed it. The herring is healthy, it's local, it's fresh, it's extremely tasty, and good for me!
How Dutch have you become and why?
Well, I've always been fairly blunt, so I don't know that I can blame the Dutch for making me more forthright! I've always had a dry sense of humour, so I understand their sense of humour and am less offended than some people.
I adore having a bicycle—that has made a huge difference to me. I adore the green spaces and am almost proud of the architecture they have here, as if it were my own.
And I wear purple glasses. People accuse me of having Dutch glasses.
Which three Dutch people (dead or alive) would you most like to meet and why?
Anne Frank. For being an incredible writer who was able to write openly and honestly, and show her vulnerability at a time when she must have been full of emotions. She is a wonderful example of somebody who can write vividly and compellingly about real life. I would like to go, and I would congratulate her, and nurture her. I'd like to see whatever I could do for her career. We owe an awful lot to her.
I would also like to meet Jan Steen. And go round with him painting his interiors. I would love to be a fly on the wall in those scenes, and to understand the culture that lies behind so many of his paintings.
And I would like to meet Helene Kröller-Müller, for creating my favourite art gallery in the most wonderful place: in the Hoge Veluwe. I would like to go round with her and meet all these new artists that she met when she was buying from them—she wanted to get them going. I think she would be a thoroughly inspiring and wonderful philanthropist to meet.
What's your top tourist tip?
Get a Museumkaart and go to as many museums as you possibly can. They are incredible in The Netherlands and there are many of them. It's about €60 a year to go to all the museums you like. So, even if you come for a month, the card will pay for itself in just three galleries. 
Tell us something surprising you've found out about the Netherlands
My knowledge of Dutch, albeit scant, has meant that I can now understand Norwegian more than I could—which I found very interesting. I was very interested to discover that some Indonesian, and Malay, words are also Dutch. I'm surprised at the influence. How such a language, that tends to not be spoken all over the world, actually does have little pepperings here and there.
If you had just 24 hours left in the Netherlands, what would you do?
I would go back to the Mauritshuis, and go catch the Keukenhof gardens before they close.
I find the Mauritshuis a wonderful, manageable art gallery. I would say goodbye to my favourite paintings—my absolute favourite painting is Vermeer's View over Delft, because I know that spot, I know that light. It resonates with me because I recognise it; it feels so real, yet it is so very old.
I would go to the Keukenhof gardens because you cannot beat being surrounded by all that colour. It feeds the soul. I could sit in a kaleidoscope, but this is real.
Jo Parfitt was speaking to her son, Joshua Parfitt. You can find out more about Jo and Summertime Publishing via her website. Monday Morning Emails can be ordered online.
Thank you for donating to DutchNews.nl.
We could not provide the Dutch News service, and keep it free of charge, without the generous support of our readers. Your donations allow us to report on issues you tell us matter, and provide you with a summary of the most important Dutch news each day.
Make a donation