Local elections 2018: what the parties say about housing
Ahead of the March 21 local elections, we asked the main parties in the 10 Dutch cities with the biggest international populations to set out their position on three key issues: housing, integration and jobs.
Here are their answers to the question: 'Affordable housing is by far the main issue affecting the international community. How is your party planning to ensure there is enough affordable housing and that international residents are not ripped off by unscrupulous housing agencies?'

GroenLinks Haarlem
Affordable housing is not only the main issue affecting the international community. In Haarlem it affects everyone at the moment. Haarlem is an attractive city due to its location, surrounded by the dunes in the west, and Spaarnwoude to the east, close to Amsterdam and International Airport Schiphol. So it is no surprise that housing prices are rising. Unfortunately we do not have the space to build a substantial amount of houses. We do not want to build houses in the scarce green fields surrounding Haarlem. So we need to be creative. GroenLinks wants to build smaller rental apartments for singles. There are so-called development zones in our city, one of the most interesting ones is in between Ikea and the trainstation Spaarnwoude.
So we are going to build affordable small, carbon neutral apartments. And we want to make local agreements with developers in our town concerning housing prices and keeping it affordable. We think its possible because of the attractiveness of our city. We are also learning from our big brother Amsterdam. A good example might be the AirBNB situation. Amsterdam didn't control that which led to huge speculation and rising prices. We are trying to stay ahead of that.
D66 Haarlem
D66 Haarlem targets a 10% growth in housing within the next eight years. While most parties are set on higher numbers, D66 wants to ensure the quality of life in our beautiful city and make sure everyone keeps access to great schooling and accessible nature. In other words, we do not like our citizens (international or not) to get "ripped off", but we do acknowledge that demand outgrows supply.
VVD Haarlem
It is lovely to live in Haarlem. But life can be expensive, especially housing. We believe it is important that there is enough affordable housing in Haarlem in all segments. For families, first time buyers and of course also international residents. It is not easy to find an affordable house in Haarlem. That is why we want to build 16,000 new houses in the coming years. This is ambitious but possible in a responsible manner by developing multiple locations in and around the city of Haarlem.
Partij voor de Dieren, Leiden
Affordable housing is an important issue for a lot of people, for the international community and native Leidenaren alike. However, Leiden is very densely populated already and public space is very limited. Building additional houses will reduce the quality of life for human and animal residents. Therefore, the Party for the Animals is not prepared to sacrifice green spaces for building new homes. We propose regaining space by reducing the size of parking lots and by transforming roads into new lands for housing. In addition, we aim to deal with vacant office buildings more efficiently, and explore how we can adapt those empty building to make them suitable for sustainable and affordable housing.
PvdA Leiden
We will have to build many houses in the coming years – affordable houses, at logical places such as near the station. These homes could be high rise but not in our beautiful inner city and not in Leiden's parks. They need to stay green. In addition we want the city authority to do more to check up on bad landlords and unsafe, or too expensive housing. Leiden should not become a city for the rich. It needs to remain an open and tolerant city where everyone feels at home.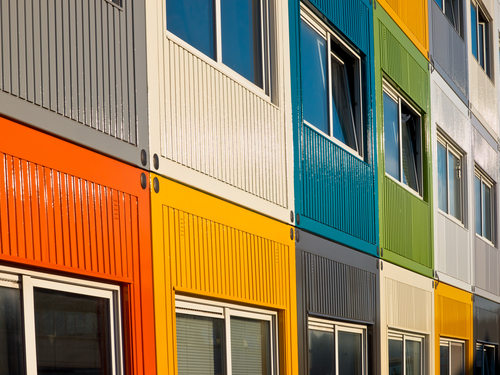 D66, The Hague
D66 wants to build more affordable houses but also to stimulate people to move from their cheap houses if they can afford to live in non-social housing. There are a lot of people that stay put in their social housing. D66 wants to look into building on top of the train tracks at Central Station. This could create housing for 10,000 people. We also want to turn empty office buildings into affordable apartments.
GroenLinks, The Hague
We need to build far more affordable houses in The Hague. GroenLinks wants 80% of newly built houses to be affordable for people with an income below €40,000. Affordable housing should be available in every part of town. We feel strongly about diverse neighbourhoods with a good mix of cheaper and more expensive houses.
Landlords and housing agencies sometimes charge excessive prices. GroenLinks wants strict rules and law enforcement to stop these unfair practices.
PvdA, The Hague
The Hague is a wonderful city to live in. However, it's becoming increasingly hard for more and more people to find a good, affordable home. The Hague PvdA will invest €1bn to facilitate enough affordable houses for families with low incomes, divorced people, students, starters and refugees. Through this investment, we can make sure that in the future new construction projects always include social housing and affordable house prices, in every neighbourhood. In addition, social housing can only be demolished on the condition that it will be replaced with new social housing comparable in rent, and the inhabitants can return. Too many of our fellow citizens live in badly maintained rental homes, feeling powerless against unreliable landlords or immense housing corporations.
D66 Amsterdam
D66 stands for an open city where expats are welcome, they are an asset to our city. Affordable housing to us is the most important topic of these elections. We are of the opinion that we need to break with the current housing policy in order to make sure that Amsterdam remains accessible for all income groups. The current housing market lacks balance: 60% of the houses in Amsterdam are social housing, which means that people with a middle income do not have access to those. The percentage ''middle rent'' houses is only around 6%, so there are almost 10 times more social housing than housing for people with a middle income.
This has many negative effects: families leave the city and teachers, nurses and other professional groups don't even stand a chance when buying or renting their own place. We propose 2 things.
We need to build and build. In our program we have written down the ambition to realize 50.000 new houses in 4 years. 40% of those are for middle incomes
If we want to restore balance on the Amsterdam housing market, building new houses only is not enough. We do not want to have all the newly built middle income houses on the edge of the city, just like we do not want the edge of our cities to consist of neighborhoods with 60-70% social housing. We want to make our neighborhoods accessible for everyone, so that means that we have to intervene in the existing housing stock:
In neighborhoods inside the ring with a lot of social housing, we want a large part of the social rental housing that become vacant, to be rented to people with a middle income. This can be done in many places within the ring such as De Pijp, Hoofddorppleinbuurt, De Baarsjes, Oud-West and the Indische Buurt. We're not selling these homes, they remain in the possession of housing corporations.
In areas outside of the 'ring', we want social housing that are being vacated, to be sold to middle incomes. In this way, the pressure on the buying market is relieved and middle-income people get a chance to buy a house that is actually affordable.
GroenLinks Amsterdam
Amsterdam is booming. This is nice, but has a downside: the city is becoming unaffordable for an alarmingly large and growing group of people. GroenLinks Amsterdam wants to protect the social mix that has characterized this city for so long and offer affordable housing for everyone. We want to turn the tide with an ambitious housing programme.
First we have to gear up construction. The next 10 years we want to build 70,000 houses in Amsterdam. 40% of these should be reserved for middle income groups so that we can safeguard affordability. We stop selling social housing.
Secondly it's unacceptable that the scarcity on the housing market is misused by malicious investors who rip off people in need of housing. We see that international residents are specifically harmed by these exploitive practices. In order to stop this we need stronger sanctions and a push for enforcement. This is how we give a clear signal to unscrupulous agencies that they're not welcome anymore in Amsterdam.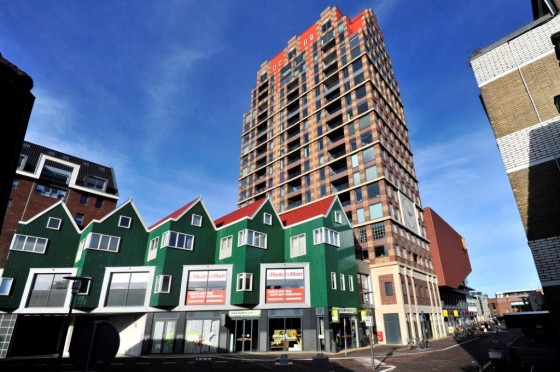 VVD Amsterdam
Housing in Amsterdam is in high demand. Therefore, many more houses, flats and apartments need to be constructed. The VVD wants to increase the rate of construction to 10,000 houses each year, 5,000 of which are affordable for people in the middle class, earning between 35,000 and 80,000 euro each year. 3,000 houses per year must be built for the upper segment of the housing market and 2,000 for the lower, mainly for the purpose of student housing. Only by increasing the amount of properties available for the middle class can Amsterdam continue to be the mixed city for people from all walks of life who define its character today.
We would like to widen current legislation that requires proper integrity screening of new companies in industries with a considerable risk of criminal activities. It should  also be made easier to report unscrupulous housing agencies to the police, so that action can be taken to address any illegal practices
D66 Delft
We want to improve the balance between the social, rental and buying segment to be an attractive city for different target groups. D66 therefore wants more new construction of modal rental housing (rent between €700 and €900 per month) and owner-occupied homes in the middle segment. With a larger share of mid-segment housing, there are also more (affordable) houses for international Delft people.
VVD Delft
The housing market in Delft is dominated by social housing, which is not accessible to expats. The VVD in particular wants to encourage extra housing in the middle and upper rental segments – where expats are looking. We want to increase the supply for this group.
GroenLinks Delft
GroenLinks wants to see several thousand new homes built in Delft, in every price range. Ensuring there are sufficient affordable homes is a key feature of our programme. The Schieoevers and Spoorzone are suitable locations for new developments. Groenlinks also believes that empty offices should be converted into housing units. Additional short stay housing for international guests will be developed in the Spoorzone.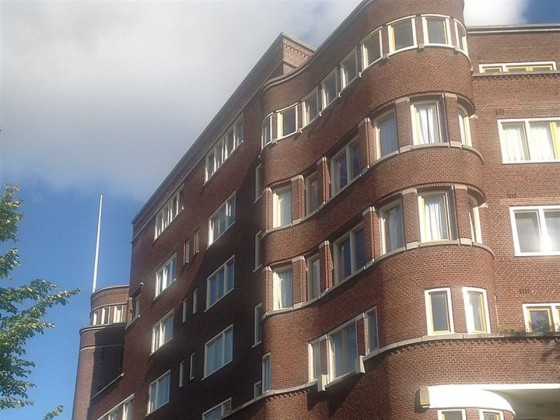 STIP (student party) Delft
1 Delft has the ambition to build another 15,000 houses by 2040. STIP wants most of these houses to be built in the middle segment (Between €700 – €900 per month), because currently there is a huge shortage for young people and professionals who are looking for their first home. These houses will of course also be accessible for the international community, while a higher supply in this segment should also lead to unscrupulous housing agencies having less of an impact on the market. In the 'Spoorzone' new housing blocks are being built, partly aimed at international residents.
CDA Delft
Delft is a densely populated city. There are plans to build another 15,000 new houses. The CDA has doubts about this number. 15,000 new houses means that Delft must grow by 30%. Where can we build so many houses? Delft cannot expand its borders, so we must build the houses within the current city borders. But where? What does it mean for local traffic, for other local facilitates. The CDA have asked for an impact analysis to see what the impact of this number of houses will be. If this impact analysis shows that building so many new houses will require too many concessions for the quality of living for current residents. This would imply that more new houses must be built in the region (the Rotterdam – The Hague area).
Of course international residents, like national residents, must not be ripped off by unscrupulous housing agencies. There are already strict national regulations about what is allowed when you rent a house and what is not allowed. This information should be easily available on the website of Delft, so that (inter)national residents can check if they pay a fair price and obey the other rules.
SP Delft
Yes affordable housing is a big issue in our city! The Socialist Party is the only party in Delft that wants to build more social housing in stead of destroying a part of the housing stock in order to rebuild expensive residences. Our city is should be a place for everyone, not just for the happy few with a big income. We want to build 3,000 affordable houses for rent the next four years and support the renovation of old houses.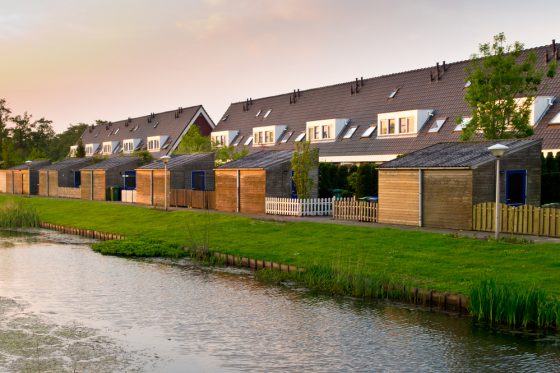 GroenLinks Eindhoven
GroenLinks wants a fair Eindhoven, where everyone is given the same opportunities. We stand for mixed neighborhoods. Our goal is to see great diversity of housing design in every neighborhood. That might be affordable accommodation, student housing or homes for people with special needs. To accomplish this goal GroenLinks thinks social housing should be a requirement for construction projects in the city. The sustainability of housing is also an important factor. Next to the rising rents we also need to find an answer for the high energy costs which also has an effect on tackling the climate change in a broader scale.
CDA Eindhoven
The CDA party wants to solve the problem of (affordable) housing by making sure enough houses are build and are available. The CDA is for a safe and comfortable living environment, easy reachable by bike, bus or by car. Meeting points, community centres help people to come together and to get to know each other; as well as sport facilities for everybody.
PvdA Eindhoven
Affordable housing is an issue that not only affects international residents, but society as a whole. Our alderman Yasin Torunoglu has launched a large scale housing plan, delivering an extra 1,300 houses to the market in 2018, up on the already planned 1,800 homes.
In the older neighbourhoods, housing disputes are becoming increasingly common. They are often caused by having too many people living in a single residence. The municipality needs to deal with this through enforcement and by implementing stricter requirements. International residents will have to be informed much better about their rights as tenants.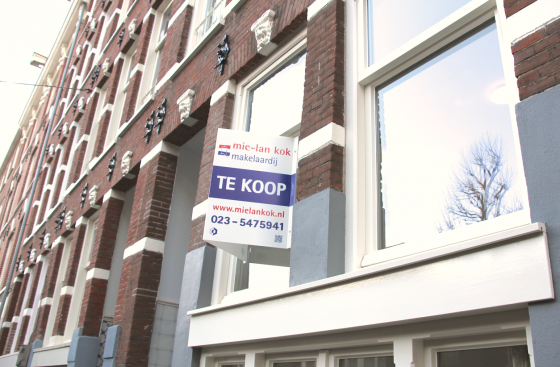 PvdA Rotterdam
The PvdA is aware of the booming housing market at this moment. Some 18% of the people in Rotterdam pay too much rent. People need to wait for eight years to be able to rent a social housing property and if you want to buy a house you need to pay more than 20%-30% on top of the asking price because of the competition. This is absurd. We want to build 30,000 houses over the coming five years. Rotterdam is forecast to grow by 43,000 inhabitants and to house these people and take the heat out of the housing market, more houses are needed for all income brackets: social housing, middle-class housing and expensive houses. In addition we want to set up a rental team to help people to claim their rights when they are being exploited by their landlord.
VVD Rotterdam
Finding an affordable place to live in Rotterdam is a problem that many people face in Rotterdam, both Dutch and international. That is why we want to build 10,000 new homes in Rotterdam each year. Of course the municipality will not build these houses itself, but by speeding up the process for acquiring building permits we can make sure that the building is not slowed down by red tape. In addition, the city council assigns the land use for each part the city. The city council should speed up the process for new zoning and with that create more residential areas. In the end, the problem is the lack of supply of housing in our city which is driving up the prices. If there is enough affordable housing in our city, it will become very difficult for agencies to rip off new clients. In order to prevent the same happening to newly built houses, we want the city to and investors to agree on keeping prices for new developments down for at least 15 years.
CDA Amstelveen
Affordable housing is by far the main issue concerning Amstelveen's expat community. This is a, if not the, major issue in Amstelveen, affecting expats and locals alike. The last couple of years not many new houses have been built. To make matters worse, the houses that were built, were only in very expensive categories, either with high rents or high purchase prices. The housing market is clearly overheating and a major policy change is needed here. During our opposition term the last four years we have consistently and strongly argued for medium priced houses, under non-speculation terms, with monthly rents of around €1000. This is now the key topic in our campaign.
CDA Utrecht
CDA Utrecht wants to make sure that expats and international students feel welcome and at home in Utrecht. This means that there should be a sufficient amount of rooms and houses in Utrecht. The CDA wants the muncipality to realise more family homes, and more affordable places for people who are just starting their career.
Besides, this means that your house or apartment should be a nice and safe place to live too. CDA Utrecht wants to make sure that this is the case. The international students and expats should be informed about their rights when renting a room and these rental rights, also for international students, have to be maintained by the municipality. Besides we want to make international students aware of the infamous landlords in the city.
CDA Utrecht already invested in battling infamous unreliable landlords, and wants to continue and intensify this approach, because it worked:  Students can safely live in their premises again in Overvecht after questions of CDA to the municipality of Utrecht. Their premise was not safe and not fire proof because their landlord was failing to do the necessary maintenance.
We approached 75 different parties in the 10 cities with the most DutchNews.nl readers, where elections are taking place. In total, we contacted 220 party workers by email. This article is based on the replies received by March 16.
Thank you for donating to DutchNews.nl.
We could not provide the Dutch News service, and keep it free of charge, without the generous support of our readers. Your donations allow us to report on issues you tell us matter, and provide you with a summary of the most important Dutch news each day.
Make a donation