Local elections 2018: more nightlife and less red tape on Leiden agenda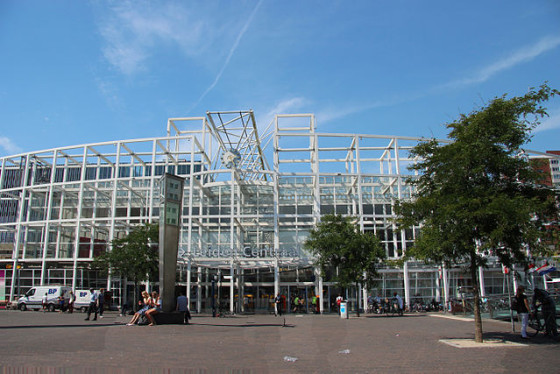 Does Leiden need more nightlife venues? Will it ever get that park over by the Lichtfabriek? And will members of its city council ever stop bickering over the colour of parasols on the terraces?
These are just a few of the issues occupying the minds of politicians and voters down in the 'Sleutelstad' ahead of this year's local elections. Leiden currently has 39 city councillors from nine political parties. It's mostly dominated by members of national ones like D66, which is the most represented with 12 seats. However, the more homegrown Leefbaar Leiden (Livable Leiden) currently holds two.
Irritations
At least one Leiden cafe owner is hoping that voters will give D66 the boot. In an off-the-record conversation with DutchNews.nl, he confessed years of frustration with members of the party that won't stop hounding him over contradictory regulations.
Other Leiden business owners have expressed similar irritation over pedantic requirements to use certain types of flower boxes and ensure that their parasols are all the same colour and don't feature corporate logos. There's also the city's weekly farmer's market, which completely dominates the narrow commercial streets along the Nieuwe Rijn in the centre of the city, much to the chagrin of nearby shops and cafes that must constantly yield to the stalls and their customers every Saturday.
Elsewhere, residents near De Valk, the historic windmill that serves as Leiden's centrepiece, are fretting that the city will pave the way for more nightclubs and bars in their neighbourhood (which could increase noise complaints tenfold). Plans to decommission the 'Lichtfabriek', a gas-powered electrical station currently occupying valuable real estate, and convert the property into a park and multi-use facilities, also keeps getting delayed.
As with other Dutch university towns, there's the usual complaints about noisy students, the tight housing market, and too little parking. Traffic, especially scooters and delivery trucks, often cause accidents and gridlock on Leiden's smaller streets that date back centuries. Meanwhile, the area in front of Leiden Central station will be swamped with construction for at least the next few years, which has frustrated daily train commuters.
Bike lanes
So how to solve these problems? D66 wants to focus on improving housing options for lower income residents and students while improving overall livability with better bike lanes and gradually phasing out natural gas.
They also want to make Leiden 'more lively' by squeezing in additional festivals and event spaces, noise complaints be damned. PvdA is focused on many of the same goals while going a step further towards making the centre of Leiden car-free. They're also pushing to increase job growth and Leiden's 'knowledge economy'.
VVD is playing a similar tune while trying to boost tourism and opportunities for entrepreneurs. They want to work on the housing problems by promoting residential overhauls in or near underutilised business parks while boosting capacity closer to the centre with high-density projects. VVD is also one of the few parties in town committed to getting rid of many of the often nit-picky rules that have been driving local shop and cafe owners bonkers in recent years.
Partij Sleutelstad, the newest party in the city, wants to revamp the parking system and make it cheaper for local residents. They're also eager to increase police patrols and affordable housing while finding practical solutions for Leiden's traffic woes. The always bright-eyed and bushy-tailed Partij voor de Dieren have rolled out a proposal dubbed 'Plan B voor Leiden' to turn it into a 'a livable city where people and animals comes first'.
Current council coalition:   D66, SP, VVD, PvdA
Current council make-up:  D66 (12),  PvdA (5), VVD (5), SP (5), CDA (4), GroenLinks (4),Leefbaar Leiden (2), CU (1), PvdD (1)
Total number of voters: 92,380
International voters: 6,400 or 6.9% or 2.7 seats on the local council
2018 local election information in English
Leiden, key questions: housing, integration and jobs
D66 election manifesto summary
Partij voor de Dieren general information

Thank you for donating to DutchNews.nl.
We could not provide the Dutch News service, and keep it free of charge, without the generous support of our readers. Your donations allow us to report on issues you tell us matter, and provide you with a summary of the most important Dutch news each day.
Make a donation