Local elections 2018: housing dominates the Amsterdam debate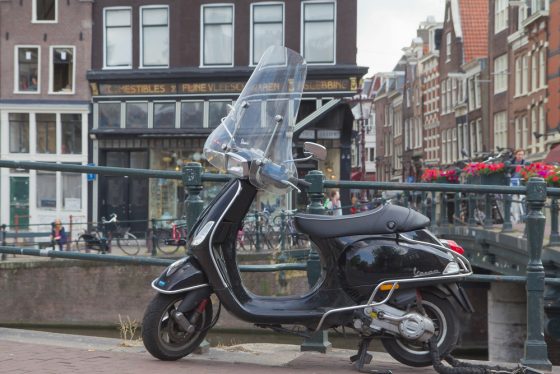 Housing is by far the biggest issue facing Amsterdam city council over the next four years – given the fact the city's housing market is boiling over and the supply of affordable accommodation has virtually dried up.
The housing shortage has led the Socialists, who currently control the city's housing portfolio, to say that Amsterdam houses should be for the Amsterdammers. Local media too blame the 'expat' for rising rents and the housing shortage.
The situation has been made worse by the city's popularity as a tourist destination, and the rise of Airbnb and other rental platforms. Amsterdam has made strict rules with Airbnb about who can rent out their property and for how long, but in the city centre at least, tourism is also a major election issue.
The beer bike has been banished, the horse-drawn carriages will disappear next year and on Thursday the national parliament voted in favour of plans to invest millions of euros to encourage holidaymakers to visit other places as well as the Dutch capital.
Some 89,000 foreign nationals can vote for Amsterdam city council – and so far seven parties have gone public with website sections in English. The international vote could be crucial.
Neck and neck
An opinion poll by Peil.nl at the beginning of this week suggests the Liberal democratic party D66 will struggle to hold to its lead in Amsterdam and is embroiled in a neck and neck race with the left wing greens of GroenLinks. A DutchNews.nl poll suggests a similar situation among international voters.
At the last local elections, D66 overtook the Labour party, which had been the biggest party in Amsterdam since 1946, and formed a three-party coalition with the VVD and the Socialists.
The poll shows that D66, which has 14 seats, may see that shrink to nine, following the departure of prominent local members Jan Paternotte and Kajsa Ollongren to The Hague. By contrast, the left-wing greens GroenLinks, who are calling for car-free zones and action to reduce tourism, are poised to increase their share of the vote to nine seats, up from six at present.
Initiative
The party emerging as the biggest after next week's vote will take the initiative in forming a new coalition administration. And GroenLinks campaign leader Rutger Groot Wassink has already said his priority will be to form a left-leaning coalition.
The poll sees a drop in support for the right wing VVD, who are set to take four seats, down from their current total of six. Its support appears to have been eaten away by newcomer Forum voor Democratie, which has been fighting a high profile campaign and may also win four seats.
The poll also concludes that other newcomer Denk will win three seats while BIJ1, founded by tv presenter Sylvana Simons will win one.
The results of the new poll have lead prime minister Mark Rutte, of the VVD, to warn that there is a serious risk of a left wing majority in Amsterdam. 'It is essential that we too are included in the new council executive,' he said.
Current council executive:  D66, VVD, SP
Current council make-up: D66 (14), PvdA (10), VVD (6), SP (6), GroenLinks (6), PvdD (1), CDA (1), Partij van de Ouderen (1)
Total number of voters: 674,286
Number of international voters:  88,841 or 13.2% – equivalent to six seats on the city council
2018 local election information in English
Amsterdam, key issues: housing, integration and jobs
D66 manifesto summary
GroenLinks manifesto summary
VVD manifesto summary
PvdA manifesto summary
Partij voor de Dieren summary
BIJ1 information in English
Forum voor Democracy video
Upcoming events for internationals
March 15, election discussion evening at De Nieuwe Liefde
March 19, pre-election party and debate with the main parties

Thank you for donating to DutchNews.nl.
We could not provide the Dutch News service, and keep it free of charge, without the generous support of our readers. Your donations allow us to report on issues you tell us matter, and provide you with a summary of the most important Dutch news each day.
Make a donation