'I can feel at home here without knowing the language'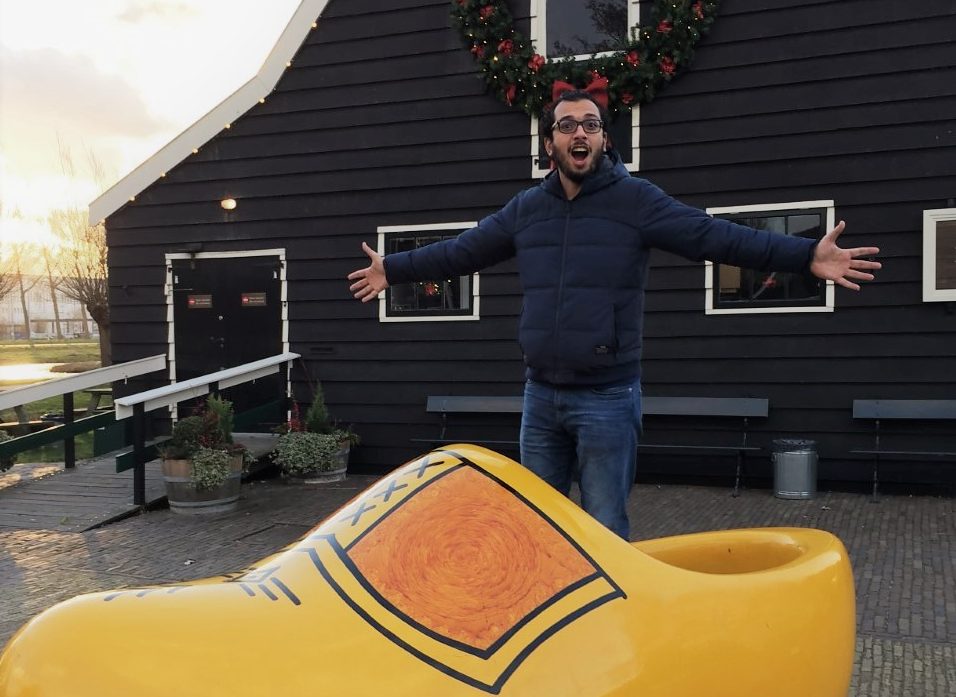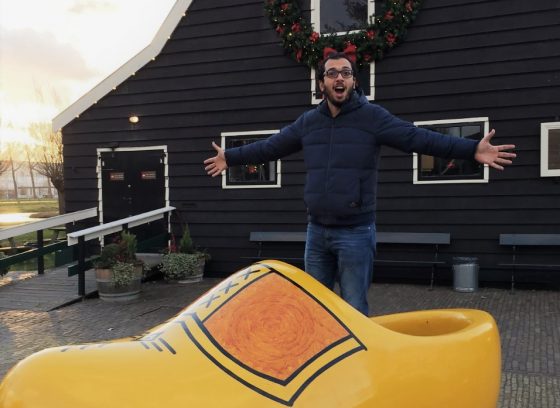 Shadi Mokhtar (29) moved to Amsterdam four years ago, after he got a job at Booking.com. The Egyptian native says he loves the simplicity and honesty he witnesses in Dutch culture, and he is surprised by the strong work-life balance here.
How did you end up in the Netherlands?
After working for several startups and small agencies in Egypt, I wanted to work for a bigger company. Many Egyptians move to the UAE or the Gulf countries to build their career, but I was looking for something different. In some of those countries, you get a different treatment based on where you come from. One of my father's friends lived in the Gulf area for thirty years, raised all his children there, but never got permanent residency or citizenship. After so many years he still couldn't call that place home. I was looking for a new home, not just an opportunity with an end date.
So I applied for a few jobs in Europe, one of them at Booking.com in Amsterdam. They invited me for an interview, and that's how I got to the Netherlands for the first time in my life. To my amazement they offered me the job on the very same day!
How do you describe yourself – an expat, lovepat, immigrant, international etc?
Good question, actually I never thought about it before. I just live here. If I have to choose from that list, expat comes closest. But the word expat puts you in a bubble. It distances you from the rest of society, and automatically prevents you from integrating. I would rather say I feel like an Egyptian living in Holland.
How long do you plan to stay?
I plan to stay as long as the government will allow me, haha. No, I have been here now for more than four years, and meanwhile I married a Dutch woman. We are expecting a baby this year, so I have no plans to go elsewhere. Right now, I am very happy here, and that is all that matters.
Do you speak Dutch and how did you learn?
A little bit. Enough to manage day to day situations, such as grocery shopping. I did two language courses and I use online apps, such as Duolingo and Memrise.
What's your favourite Dutch food?
Stamppot is the first thing that comes up in my mind now, but to be honest I am not a big fan of it. I do like hagelslag, but I don't count that as food. I think my real favourites are haring, and kroketjes.
How Dutch have you become?
I would say 80%, that is the language and the cycling excluded. I've really come to appreciate directness. In Egypt you always have to be diplomatic, you can't just say whatever you think. Here it is the exact opposite.
I also got more frugal since I got here. I proudly buy stuff with discounts, or use the same phone for years. That would never have happened to me in the Gulf area, where excessiveness and social status play a major role. Everyone wants to have the latest phone, the biggest house. Dutch culture to me is about honesty and simplicity. That is something I appreciate about the Netherlands, you don't have to show off.
Which three Dutch people (dead or alive) would you most like to meet?
Joris Luyendijk, journalist and author of the book People Like Us. He has an interesting background, as he lived in both Cairo and the Netherlands. He almost perfectly understands the nuances of the two cultures that I am closest to.
Eberhard van der Laan, the mayor of Amsterdam who passed away last year. I feel bad that I only got to know him after he died. From what I have heard and seen, he has had a big influence.
Hany Abu-Assad, a Palestinian-Dutch film director. He is an amazing writer, and the way his movies explore different aspects of Palestinian culture and history are very impressive.
What's your top tourist tip?
My wife would say Terschelling, but I prefer the cities. Rotterdam is special because it is such a huge contrast with other cities, due to its modern buildings and architecture. But my number one is definitely Maastricht, with its rural landscapes and good food. I love to walk inside the cobblestoned town centre with its narrow alleys and winding streets. And I never leave Maastricht without visiting my favourite bookshop, Boekhandel Dominicanen.
Tell us something surprising you've found out about the Netherlands
Even if you don't speak the language fluently, you can easily integrate, make local friends, and feel part of society. In many other countries, such as Italy and France, language is essential for integration. But here, you can really feel at home without knowing the language. I think people easily use their inability to speak Dutch as an excuse not to integrate. Many of my friends do it, and I even catch myself doing it sometimes.
Besides that, I am impressed by the strong work-life balance here. Working hours are clearly defined, and family and social life are considered extremely important. It still amazes me to see how many people here prefer to work part time, something which is rarely an option back home.
If you had just 24 hours left in the Netherlands, what would you do?
I'd take my wife and spend the day with her and her family. And hopefully I can take my cat with me as well!
Shadi Mokhtar was talking to Laura Vrijsen
Thank you for donating to DutchNews.nl.
We could not provide the Dutch News service, and keep it free of charge, without the generous support of our readers. Your donations allow us to report on issues you tell us matter, and provide you with a summary of the most important Dutch news each day.
Make a donation