A year without money: one Dutchman's journey to find human happiness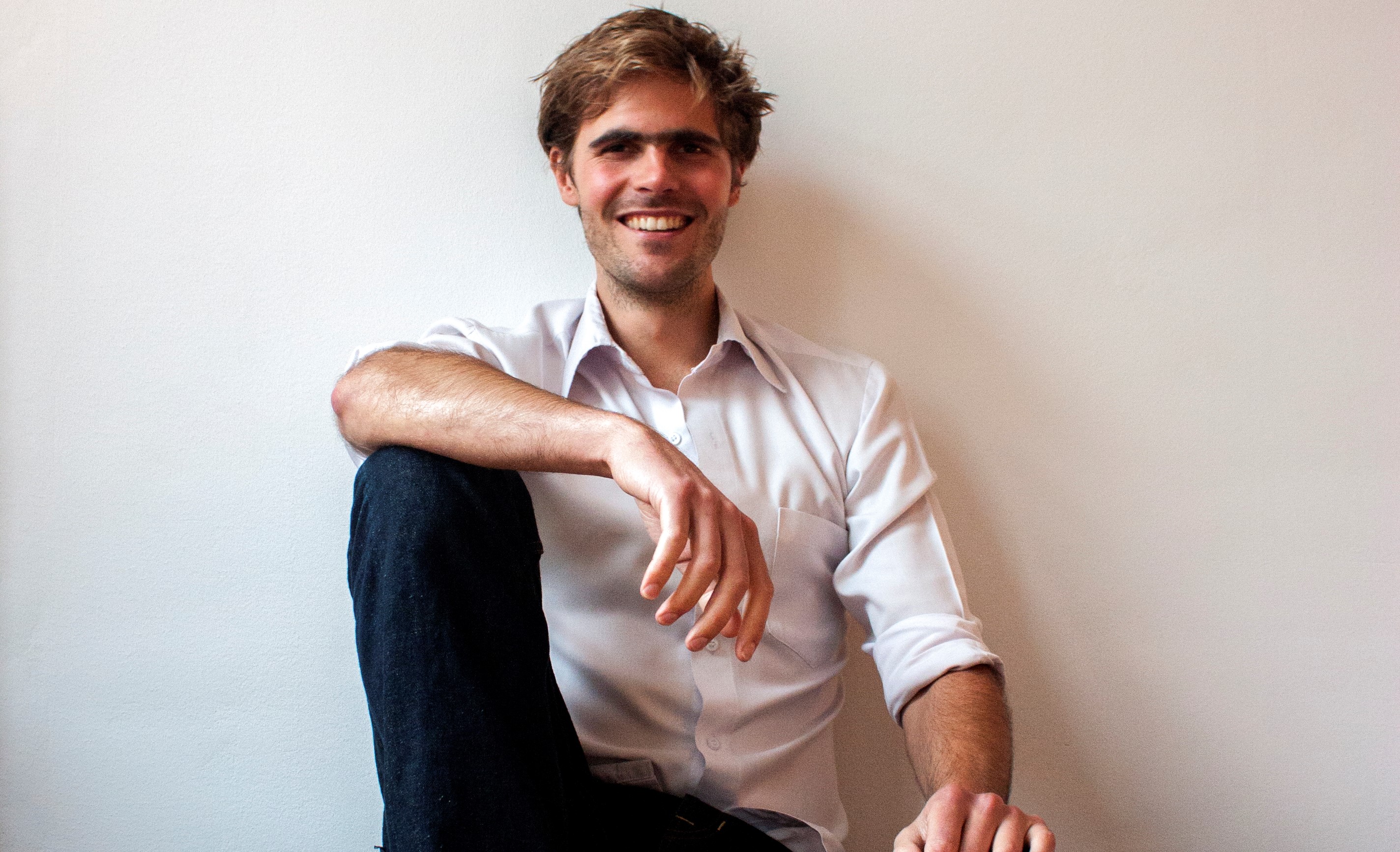 When Mundo Resink (35) realised that money was holding him back in life, he chose a drastic solution: to live without it. Deborah Nicholls-Lee finds out more about his life-changing experiment.

On the evening of January 6, 2013, Mundo Resink couldn't sleep. Something had been growing inside of him: a resounding truth which this night refused to be silenced. 'It was like something from my belly just came up and it was unstoppable,' he says.
That night Mundo realised that the path he had chosen – the startup he was working on, the money he was trying to make – was unnatural, joyless and at odds with his inner voice.
The more he chased money, the more it eluded him. 'Every time I allowed myself to be talked into things I didn't want to do, that didn't feel right… we would end up throwing money into a bottomless pit, working with clients that were not happy, making ourselves unhappy and just not living,' he says, five years on.
The reverse was also true: 'Every time I just went for something on an impulse that felt good, I would meet the most amazing people. Beautiful projects would come out of that and, more often than not, I would actually be given money for it as well.'
The message became impossible to ignore. 'It was like someone turned around my hand and tattooed there was, 'Mundo, stop trying to fool yourself.' And this tattoo had been there my whole life, I just hadn't seen it.'
No money
Acknowledging that money was not his lifeblood and a major cause of stress to boot, Mundo began to organise gatherings and to blog on the topic. Eventually, he decided to explore and transform his relationship with money in the clearest manner possible: by simply removing it temporarily from his life.
For eight months between 2015 and 2016, he made himself the subject of his experiment. He travelled across Scotland and Portugal 'and all the countries in between', hitchhiking, volunteering and knocking on doors, until a sudden decline in his father's health brought him back to Amsterdam, where he continued the project until he felt the experiment was over.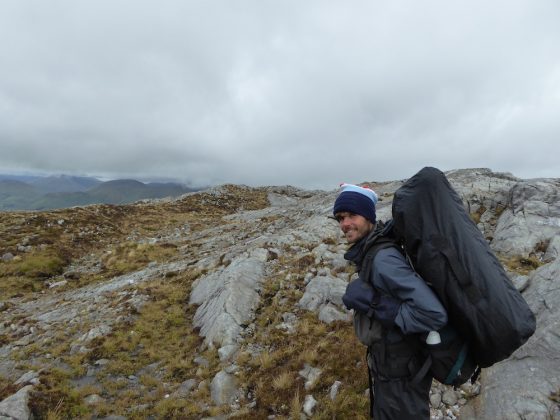 The first few days were not easy. When he reached the east coast of Scotland with no tent, no sleeping bag, no destination and no money in the middle of winter, Mundo felt for the first time the fear of being without food or shelter and of having 'dived into the unknown'.
'I encountered all of the worries that you might think of,' he admits. 'I had an infected toe and I was feeling physically ill and miserable and very depressed.' But imagining the worst-case scenario and reminding himself that he been through worse ordeals in the past, allowed him to embrace the experience – however challenging – and revived the conviction that something positive lay ahead.
No Measuring
His instincts were good. While hitchhiking, he passed a farm: 'Something told me that I had to get out there.' He met a family who welcomed him with open arms and put him up for the night. They told him about a place that was doing restoration work and this became his next stop. A commune, a retreat centre, an overgrown estate – he rolled from one place to the next. Building jobs, repairs, cooking and cleaning – he was open to it all. 'I made more beds than I've done in my entire life,' he jokes.
Taking money away had a stripping-down effect and forced a journey of self-knowledge. 'I ran into myself a lot,' he confesses. 'I would arrive somewhere and my drive to want to pay someone hadn't gone, I just didn't have money to do it. So, I would be like, 'I can help with this; I can do this for you…' … People would even tell me, 'Mundo, you've been travelling all day, relax. Welcome. Have dinner with us and we'll see tomorrow.''
Letting go of the idea that his value was somehow measurable – in money or otherwise – was difficult. Yet having no money did not impoverish Mundo's relationship with the people he met. Instead, he says, it forced an honesty, free of personal gain, which enriched the bond.
Often, people would offer him more than he needed. If hunger did strike, he would 'practise not labelling that sensation as something bad,' rather than ask for food. 'It came down to just trusting that I would meet my needs, even if it meant a day of fasting, which never happened in the end.'
And ringing strangers' doorbells and hitchhiking became a positive thing, rather than something to fear, always leading him to 'an avalanche of new experiences and new connections.'
England was the only place where, the further south he went, the more often he was asked 'Are you an axe-murderer?'. 'People are afraid of people,' he tells me. '[Yet] in all of those ten months, I didn't have a single negative experience.'
Leven not Overleven
Returning home, Mundo stopped defining goals and success in terms of money, creating space to do the things that really brought him joy, such as writing about his experiences.
His book, Geld Gaat Nooit Over Geld (Money is Never about Money), is free to read and his travels required nothing but the willingness to ask and to give. Neither were about making money, but both, he says, made him feel more alive than ever before.
'The desire for a life that feels like living instead of surviving – leven [rather than] overleven is something we all know inside to be the life that we are born to live, but we are not validated in that,' explains Mundo. 'We are validated by something else that completely goes against the grain of who we are in our hearts.'
'And what of norms and expectations?' I ask. He looks me straight in the eye: 'They are unshakable only so long as we believe them.'
Visit Mundo's website to find out more about his trip, his writing and his workshops.
Thank you for donating to DutchNews.nl.
We could not provide the Dutch News service, and keep it free of charge, without the generous support of our readers. Your donations allow us to report on issues you tell us matter, and provide you with a summary of the most important Dutch news each day.
Make a donation