Partner content
From 3D selfies to replica engagement rings, Local Makers can bring your product to life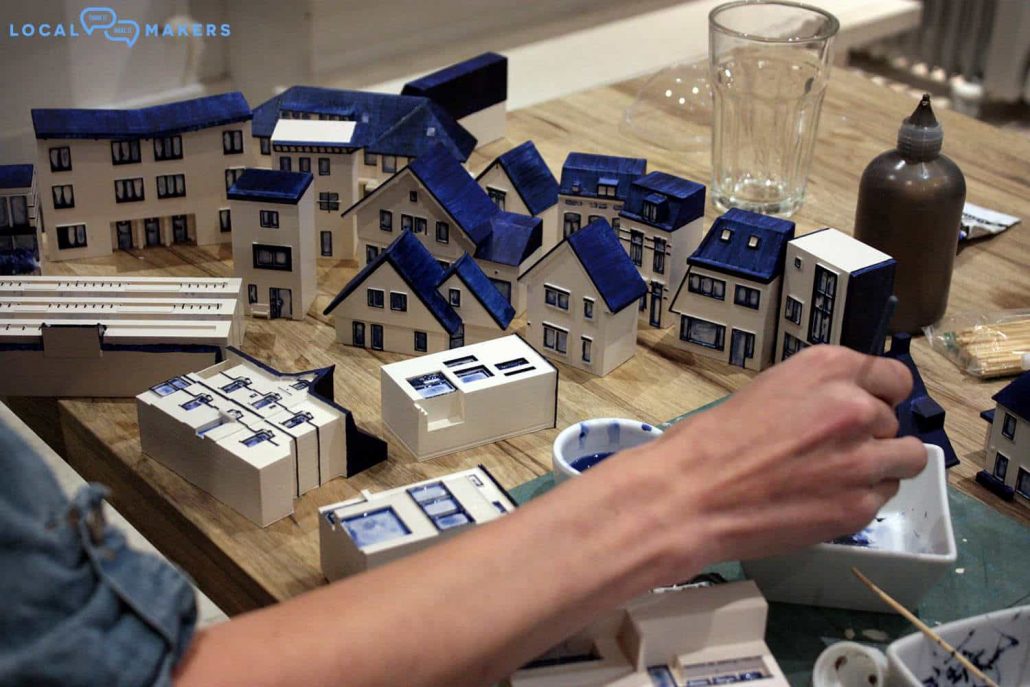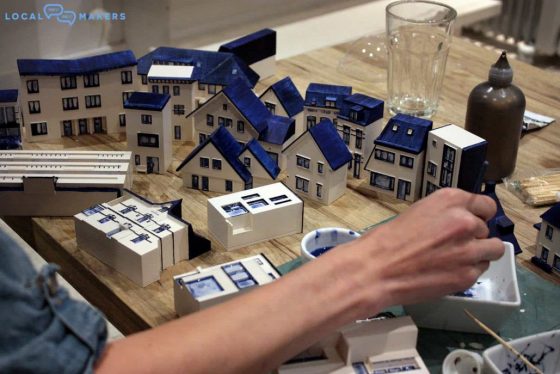 If you can't find the product you need, you might like to create it yourself. We visited Local Makers, the product design team who are serving a growing market for self-made solutions.
Amsterdam product development company Local Makers have had some odd commissions. These include a home enema kit, a hand-painted 3D-printed model of a clitoris for a science programme, and the VU University Medical Center once got in touch regarding a special holder for an anal probe. All of these items were duly discussed, designed and brought to life. Whatever product people want to create, the answer is almost always 'yes'.
Many of Local Makers' products are made of plastic or metal, but they also work with apps and other digital products. The team can insert circuit boards and motors or add robotic features. They offer 3D FDM printing, where the plastic is melted in fine layers at between 200 and 300 degrees, and SLA printing where liquids are set by UV light.
With all these tools, getting a product to market – however unusual – is quicker and more straightforward than ever before.
A team on your side
'Having an idea is easy, execution is the hardest part of it,' says company director Mark Austen from the UK, who founded Local Makers in 2014. 'We make this process simple and we make it an enjoyable experience for the customer.'
The team of talented designers, who make the magic happen, is predominantly female. 'This is really rare in product development,' says Austen, who claims that the sector is normally full of 'geeky guys'.
Lead designer Lisa Klaever from Germany recognises the importance of working closely with clients and listening carefully to their vision for their product. The designer's role is to understand, interpret, and adapt the client's idea, she explains, while all the time guiding the customer through a process which is 'really hard' and 'a huge thing for them.'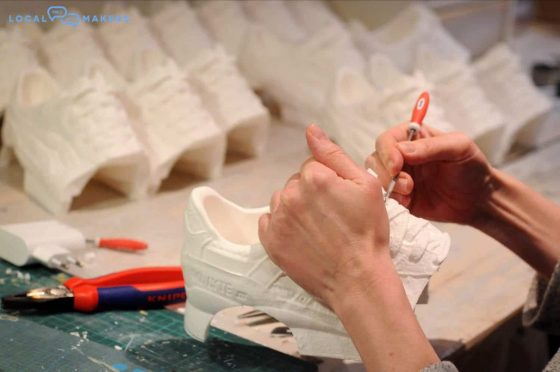 Local Makers is unusual in offering a one-stop-shop solution for people, says Austen. 'If you, the customer, have an idea for something; you need to find a way to put it on paper; you need someone who can do a technical drawing; then you need a 3D design for manufacturing; then you need a mould engineer; … then you need to do all the logistics for that, and if something goes wrong on that chain, it's really stressful for the entrepreneur. But now, the entrepreneur can just come to us and if something goes wrong, they shout at us and we know exactly what to do.'
Working in partnership with a huge network of experts, the team can outsource any special requests clients have, such as mass production, metal printing, SLS (selective laser sintering) or injection moulding. They can also advise on website design, patenting and branding.
Product design is for everybody
The company's customers come from all walks of life, from a boxer making a jaw trainer, to a man wanting a plastic replica of an expensive engagement ring to see if his girlfriend, who had frequently criticised his cheapness, could make light of this failing before he presented her with the real version. What they have in common is a vision and the desire to create something original.
When you shop in a high street store, explains Austen, you come out with an item that has been produced for thousands of buyers. 'You're unique, but what you do isn't unique, what you wear isn't, what you buy isn't. All these gifts, they're just not special. People want to have choice and they want to have them customised for them. 3D printing and small-scale manufacturing is becoming cheaper and allows for that sort of customisation for people.'
One example of this is the 3D-printed selfie, popular with families seeking small models of their children or their baby bump, often as a present for the grandparents. The Delft-style hand-painted houses are also doing well. Originally commissioned as a corporate gift for KLM's most frequent flyers, the trend has widened, with customers outside the company designing printed models of their own homes.
Local and global clients
Despite big name clients like Adidas, Schiphol Airport and Starbucks, the team pride themselves on their personalised approach, meeting the needs of the newbie entrepreneur who happens to have a great idea, as well as the industry leaders with big budgets, seeking a specific product to streamline their operations or to award as a bespoke corporate gift.
'What makes us special is that we're accessible,' explains Austen. 'It doesn't cost you anything to tell us your idea. That's why we're on the high street and we're not in an office in Sloterdijk. Anybody can approach us. You don't have to be Schiphol airport, you can be John Smith, you can be anybody.'
Following his clients' success stories brings huge job satisfaction. Austen gives the example of Foam Locus, a device which makes foaming milk less wasteful, which last year scooped the Speciality Coffee Association's Best New Product award.
'These are people who've had ideas for a long, long time and, until they came to us, they had no idea that it was so simple to make,' says Austen. 'These guys, from an idea, they now have a business. And I think that's really special.'
Got a great idea that you'd like to put into practice? Contact the Local Makers team to find out more.
Thank you for donating to DutchNews.nl.
We could not provide the Dutch News service, and keep it free of charge, without the generous support of our readers. Your donations allow us to report on issues you tell us matter, and provide you with a summary of the most important Dutch news each day.
Make a donation