Do-it-yourself: the wonderful world of having multiple jobs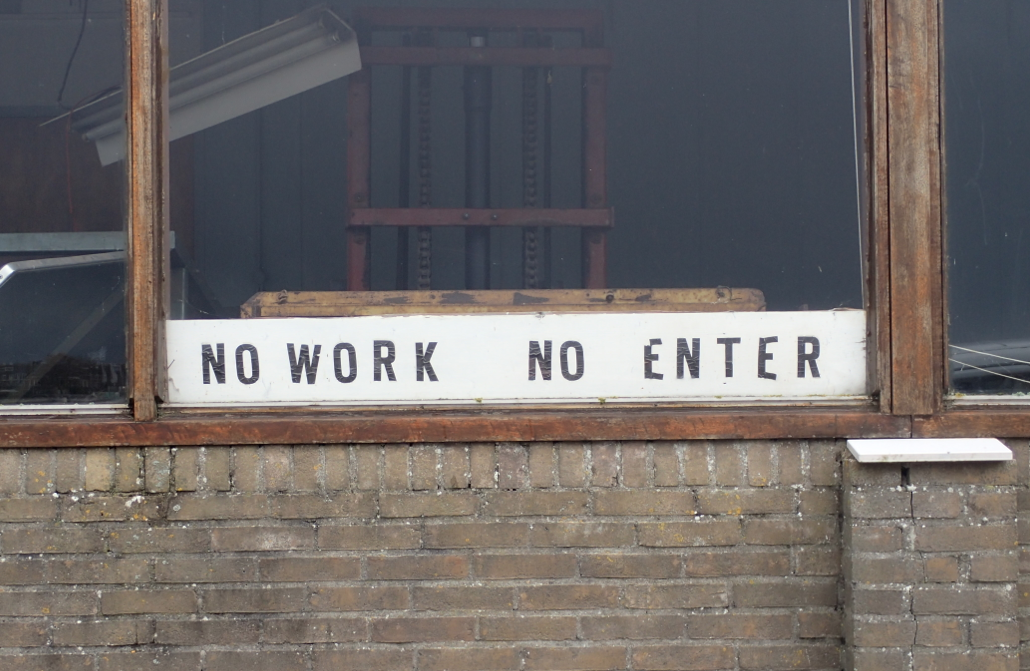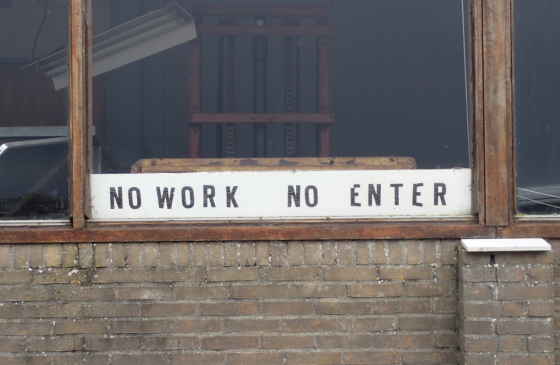 Journalist may be her main profession, but bank clerk, travel agent, postman and bin woman could easily be included on her cv, writes DutchNews.nl editor Robin Pascoe
Not so long ago, the national statistics office CBS announced that the official Dutch unemployment rate had dipped under 5% – one of the lowest rates in Europe.
The economic recovery is racing along, gross domestic product is forecast to hit 3.3% this year and the declining jobless total is one of the side effects.
At the same time, however, there are still 1.3 million people who would like a job or who would like to work longer hours but are not officially classed as unemployed. There is, the CBS says, a lot of 'unused potential' in the Dutch jobs market.
Still more CBS figures – they've got a lot of people writing about jobs over there – show that the Dutch work fewer hours than everyone else in Europe. Three quarters of women and a quarter of men work part-time. Dutch women who have a job, work an average of 26 hours a week. Even young women starting out in their careers with no children to use as an excuse are opting for a four or a three-day week.
What is a job?
After all, the definition of jobs and work is becoming more blurred. We are fast becoming jacks and jills of all trade. We no longer work 9-5, we are expected to answer emails from the boss on holiday and it is assumed that we are both willing, able and have the time to take on all sorts of work that used to be done by someone else.
When we changed our internet provider at home, the technician who came to install the new router assured me that it would be terribly simple to set up the boosters upstairs. There was this blind agreement on my part and off he went, leaving me with two little boxes to plug in and get talking to the router.
I have no idea why I did not run after him shouting 'no, it's your job, we're paying you to do it', but to this day the boosters lie unloved in the corner of the rooms they are supposed to be installed in and I continue to curse the crap internet in the DutchNews.nl office.
Travel agent
Being a journalist might be my main job, but I seem to have picked up a lot of others on the way, aside from being an internet technician.
When I fly anywhere I act as my own travel agent and check in desk operator. I spend hours online looking for the best deals, I compare flights, I fill in my details, I check myself in and print out my own boarding card – or nowadays, download it to my phone.
We take our own rubbish down the street to giant underground containers and if we really keen on being good citizens, we can officially 'adopt' our container as well. That would give us the right open the lid and try to unclog the disposal shoot when it gets blocked up. We would also be given a dustpan and brush to keep the pavement clean of everyone else's cat litter and potato peelings. All part of the council's efficiency drive of course.
Gardening
Our street is being done up at the moment and the council has even asked us if we would like to take charge of the area earmarked for planting and greenery, adding city council gardener to the list of jobs it would like us to take on.
I also run a minor package distribution centre in our front hall thanks to the online shopping trend. The biggest parcel we've ever had to deal with was a sofa. My doctor even recently asked me what I would like her to do about my ailment, guessing I had been checking out the options online.
The banking sector is slashing jobs left, right and centre with the excuse that online banking is revolutionising the way they operate.
Monthly fee
It's pretty easy to cut jobs when you've managed to persuade the rest of the population that they are all part-time bank clerks as well. I do my own payments online, I print out bank statements, I set up my standing orders, and if I make a mistake and pay money into the wrong bank account, it is up to me to try and get it back.
I'm not actually sure what the bank does for me anymore, apart from charge me a monthly fee.
Perhaps all those young women working part time have got the right idea after all… with all the other jobs everyone is expected to do, there is little time left over to go to the office.
This column was first published in the Xpat Journal
Thank you for donating to DutchNews.nl.
We could not provide the Dutch News service, and keep it free of charge, without the generous support of our readers. Your donations allow us to report on issues you tell us matter, and provide you with a summary of the most important Dutch news each day.
Make a donation