'I actually have a favourite cheese farmer that has a farm up near Engwierum'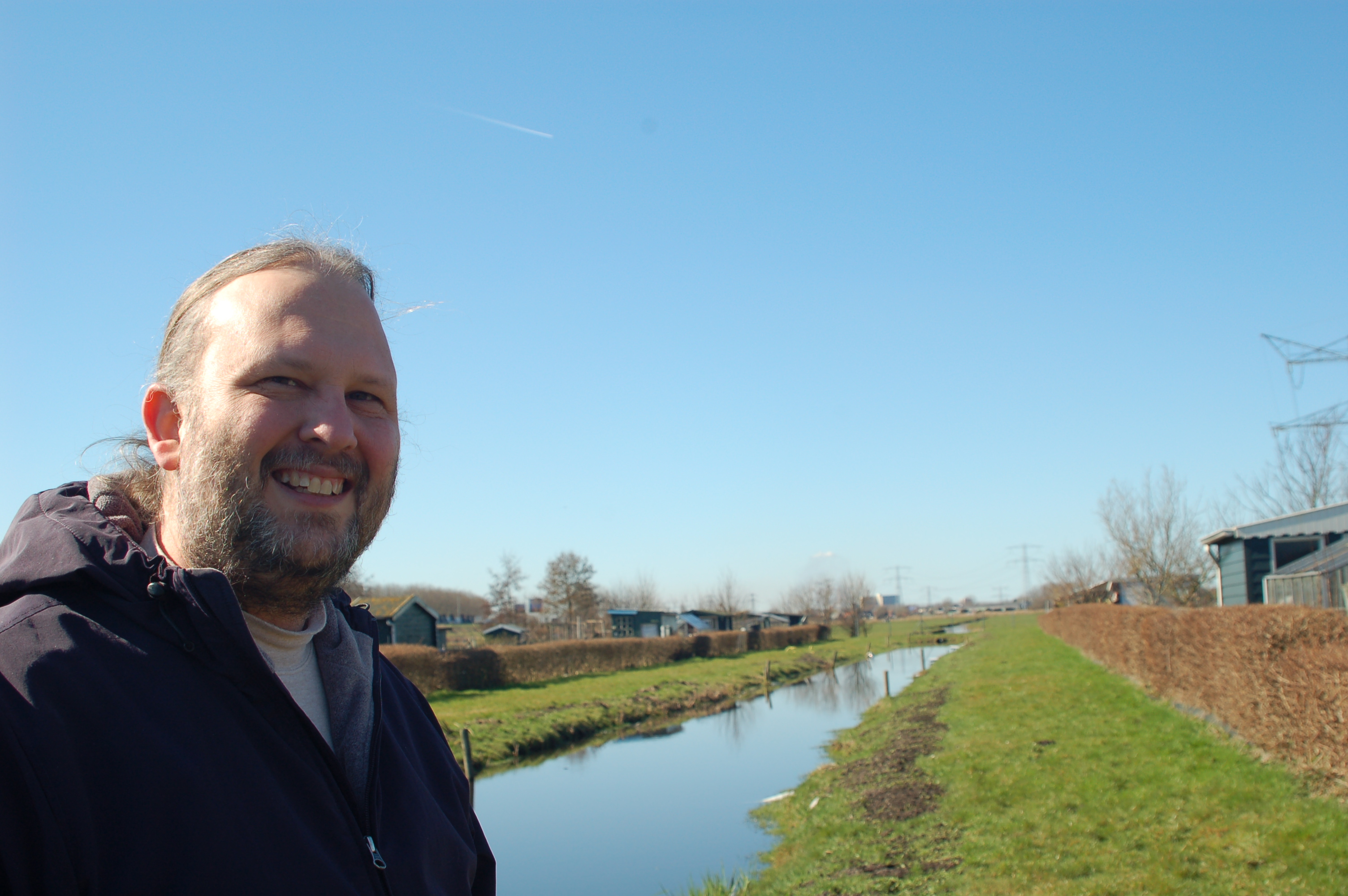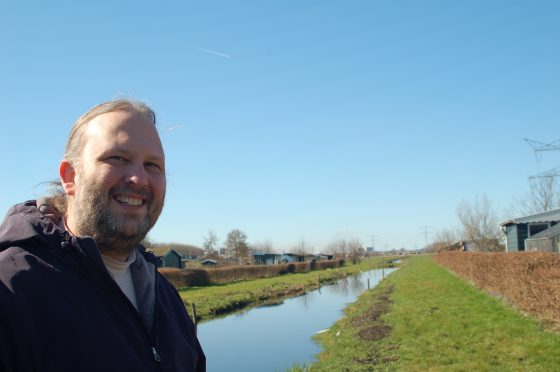 In the mid 1980s, Patrick Wiebe visited the Netherlands as a college student during a semester abroad. The former Californian now lives in the centre of Amsterdam with his longtime girlfriend and currently works as a citizen lobbyist and blogger.
How did you end up in the Netherlands?
My father was invited to be a visiting professor at Cambridge in 1985. I was still in school but decided to take a semester off and I came over here with him. I was able to use the UK as a base. I visited the Netherlands, Spain, Portugal, France, Germany, and some eastern European cities that were still behind the Iron Curtain at the time.
Back then, the Netherlands was very open and friendly towards young people, especially in Amsterdam. The Dutch were also socially progressive and their attitudes towards drugs was relaxed. So, basically, I came here as a stoned backpacking tourist on a Eurail pass and decided this was where it was at. I went back to the US, finished my degrees in computer science and mathematics, and this was the first place I looked for a job. I came over with my girlfriend, who is also American. One job led to another and then my own business. I worked in IT up until 2002 and then I got more interested in agriculture and food issues.
How do you describe yourself – an expat, lovepat, immigrant, international etc?
Being born in America will always be part of me. I've lived in Amsterdam more than half my life, and that too is important. I never tire of all the cultural diversity that makes it such a wonderful place. Mostly, however, I think of myself as European. I spend a lot of time working with European organisations and do a lot of lobby work in Brussels. Very little of my life and my focus is specifically in the Netherlands. What I write about and work on is very global or European. It isn't just about the Netherlands.
How long do you plan to stay?
We aren't tied down to Amsterdam or the Netherlands. I think within a few years we will be looking to live elsewhere, but if it's just outside of Amsterdam or in another country, it's hard to say. We don't have any plans to move back to the US.
Do you speak Dutch and how did you learn?
After almost 30 years, I think I had better know some Dutch. A few months ago, I passed the NT2 language exam, and my application for citizenship is pending. I will never speak it like a local, but I speak enough to get done what I need to. For example, I was able to pass the exam the first time I took it. It wasn't too difficult and I didn't study for it. I made the decision to just try it and see how it went.
But it was really hard to learn Dutch. For the first 10 years I was here, I hardly spoke any at all, even after taking several courses at different times in different places. Eventually though, I gradually picked up more and more because there was stuff I just couldn't get done by speaking English. My top tip for learning Dutch is to go to Chinese restaurants. This is pretty much the only place where they don't speak enough English to switch on you.
What's your favourite Dutch food?
I love looking up farms on the internet that sell their own food, and going to meet the farmers and try some. I actually have a favourite cheese farmer that has a farm up near Engwierum. I've found a lot of great food this way.
How Dutch have you become?
I would say I've become very European. I'm also a proud member of the Amsterdam expat community. I don't aspire to many Dutch ideals, and I don't feel very Dutch. Of course, this doesn't mean I don't think the country has lots of great people in it, or it's not a nice place to live.
Which three Dutch people (dead or alive) would you most like to meet?
Vincent van Gogh: I've often found that people just crazy enough to cut off their own ear are some of the most overlooked and interesting.
Simon Stevin: Actually, he was born in Belgium, but he was a mathematician and engineer who designed many of the early dike and water management systems in the Netherlands.
Someone from the Dutch East India Trading Company (VOC): I think this was a really interesting and turbulent time, and it would be great to get a firsthand account to understand it better.
What's your top tourist tip?
Do the 'falafel tourist' thing. Just come to Amsterdam, walk around the old city and enjoy the sights. Amsterdam is one of the most beautiful cities in the world, and there's no need to spend a lot of money on food or other things.
Tell us something surprising you've found out about the Netherlands
I was surprised how isolating life can be here sometimes. The logistics of travelling are often too big of a barrier to visit friends. Everyone, Dutch and expat alike, seems to value their privacy and individuality over maintaining a large circle of friends. I'm not saying this is good or bad, but it was a bit of a surprise.
If you had just 24 hours left in the Netherlands, what would you do?
I would walk around the centre of Amsterdam, maybe look for some places I've never been or haven't visited in a long time. I like the older parts of the city and the canals, especially around the Jordaan, and near the Negen Straatjes. I'd take a lot of pictures, so I'd have something to help remember the city by.
You can learn more Patrick and his work as a citizen lobbyist on his blog, Bifurcated Carrots.
Patrick Wiebe was talking to Brandon Hartley
Thank you for donating to DutchNews.nl.
We could not provide the Dutch News service, and keep it free of charge, without the generous support of our readers. Your donations allow us to report on issues you tell us matter, and provide you with a summary of the most important Dutch news each day.
Make a donation