Blog Watching: The word 'expat' has become muddled in its meaning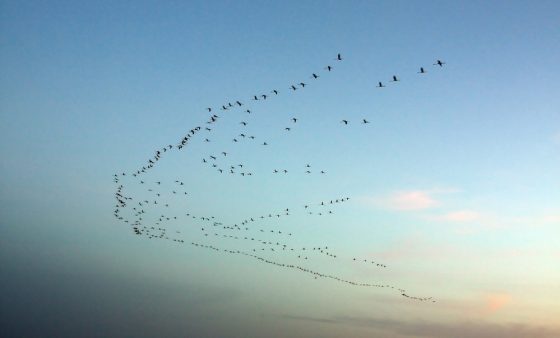 Molly Quell is an American journalist living in the Netherlands. She blogs at Neamhspleachas about anything that strikes her fancy and you can also follow her on Twitter at @mollyquell. Note: Molly is DutchNews.nl's social media editor.
'How do you describe yourself – an expat, lovepat, immigrant, international etc ?' It's one of the questions on the Dutch News' 10 Questions interview. It's also a question I occasionally get asked.
Expat, short for expatriate, has a long and sometimes problematic history. The word comes from the Latin terms ex (out of) and patria (native country) according to Wikipedia. So literally someone out of their native country. But English has a lot of other words that cover that concept as well. Immigrant. Migrant. Exile. Resident. Emigrant.
People have been moving abroad since before national borders were a thing. In more recent history, people have been forced to leave their homeland due to war, famine, persecution or natural disaster. Or they have chosen to go, as missionaries, diplomats and merchants.
In recent parlance, expat is commonly used to refer to people who are sent abroad on short-term work assignments. It connotes rich white people. Poor people are immigrants while rich people are expats. But that's not universal. I was listening to a podcast about Manischewitzof all things and the podcast host referred to her Haitian mother as an expat. She's described as working in domestic service, so likely not a rich person sent abroad by their employer.
As the world has gotten smaller, as the internet has created more global work opportunities, as international air travel has made it possible to jet set, as the economy has become more interconnected, there's been a muddling of the traditional definition of expat. If you study abroad and then land a job in that country, does that make you an expat? What if you're a global nomad? Or if you retire in another country to enjoy a lower cost of living and sunnier weather?
There are many plays on the word expat, love-pat or a person who moves abroad for love. I am staying abroad for love and I did move here originally for love (or with my love) but I stayed on in between. I'm certainly not a re-pat (someone who returns to their home country after living abroad) or a flex-pat (someone who works short-term assignments abroad.)
The English language has not caught up with what I am exactly, it seems.
This blog was first published on Neamhspleachas.
Every month we feature a blog post from one of our favourite bloggers. Interested? See if your blog meets the criteria to be included on the site.
Thank you for donating to DutchNews.nl.
We could not provide the Dutch News service, and keep it free of charge, without the generous support of our readers. Your donations allow us to report on issues you tell us matter, and provide you with a summary of the most important Dutch news each day.
Make a donation