Going home for the Christmas holidays is about more than nostalgia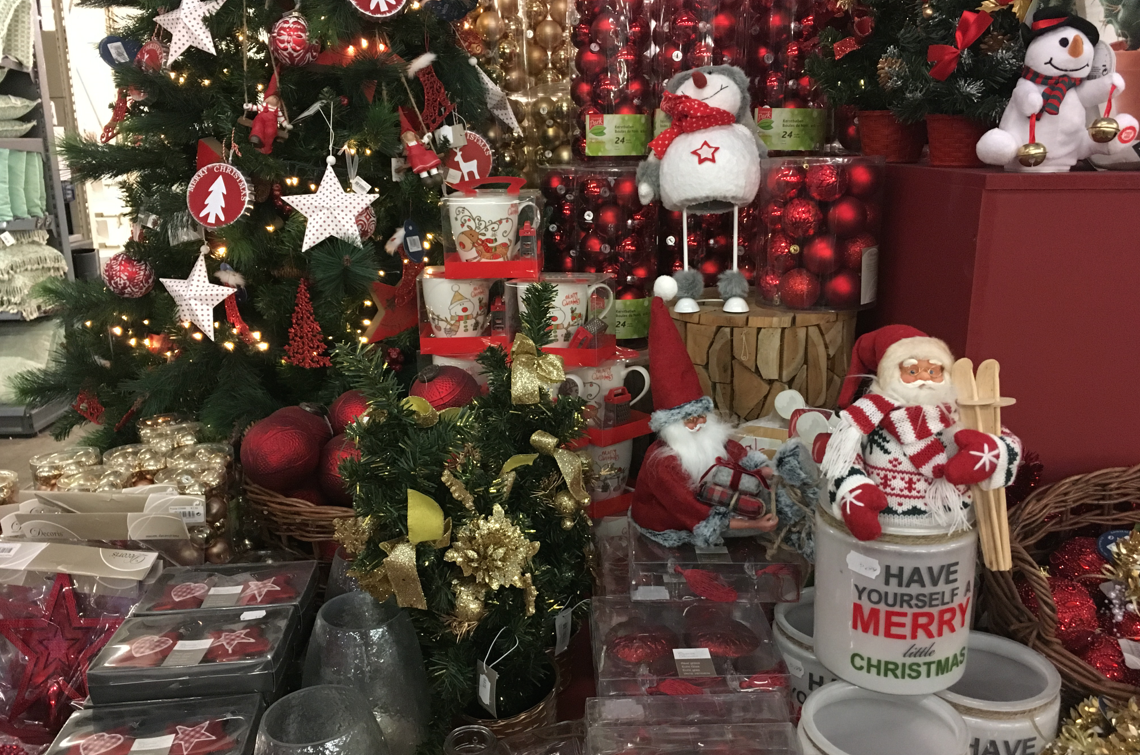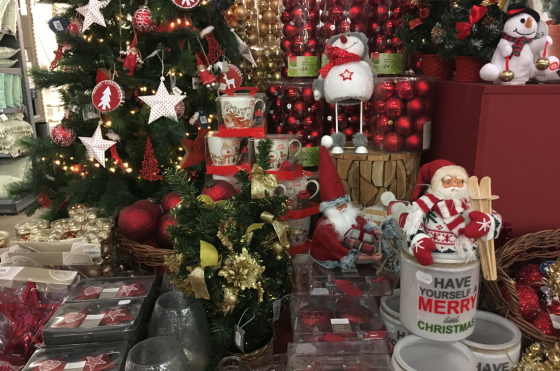 The winter holiday season in the Netherlands is magical, with all the trees and houses lit up by twinkling lights. But for DutchNews.nl editor Robin Pascoe, the Christmas period is also about an intangible nostalgia for 'home', wherever that is.
When I first came to the Netherlands in the early 1980s, Christmas was something that just happened between Sinterklaas and New Year. You had a tree and a family dinner and that was about it. More and more, however, the ghastliness of the British and American traditions is sneaking in.
I have been shocked at how much mawkish Christmas nostalgia is being packed into the Dutch television schedules – the same Christmas family films, the same fake snow and the same jolly family get-togethers around a table groaning with Lidl and Plus festive meals.
And then I remember how excited I was when we took a double decker bus into London to look at the Christmas lights when I was six and we had just moved to Britain from Singapore and my cynicism slips away.
Traditions
My sons too, look on Christmases spent with my parents in Christmas through a haze of candle-lit nostalgia. They have a 'Victorian' idea about Christmas which I put down to the fact that the last four times we spent the holidays in Scotland we had masses of snow.
This year, there is no going 'back home' to Scotland. My parents have, against their better judgment, been persuaded by elder son that they should come to our house, not go to the sun somewhere. Christmas with granny and granddad is one of those traditions which both my sons seem to think will go on for ever. Both sons live elsewhere now, but both will – as every year – be home for Christmas.
Home is, after all, more than just four walls and a roof. Home is about your roots, and about habit and belonging, and when you've spent time living in more than one place, home becomes wrapped in tradition and nostalgia as well.
Brexit
A couple of weeks ago, the European Commission and Britain reached a preliminary deal on securing citizens rights when the UK leaves Europe. I've waded through the lengthy and wordy official document trying to find out exactly what it means for me, and whether or not I can avoid the inevitability of applying for a Dutch passport.
There is something very odd about the idea of being something else as well as British – my husband is Dutch so I don't have to renounce my British nationality – but even so I'm not sure I like the idea very much. I don't really understand why. I've lived here for over 30 years and my life is here, but then, my original family and my roots are definitely on the other side of the channel.
When I talk to British friends in the Netherlands – nearly all of whom seem to be in the process of going Dutch – there's a sharp difference between those who just don't care, or are so angry about the whole Brexit mess that they can't wait to ditch their British passports and those, like me, who think the idea very odd.
Christmas cards
It's a feeling which is perhaps intensified at this time of year, when the Christmas cards from old friends and ancient relations start dropping through the letter box, complete with little letters outlining a year's events. ('This year I had a triple heart bypass' being the most notable episode in this year's dispatches.)
In our household we have determined that Brexit is obviously having an impact on the size of Christmas cards from the UK, which seem to be shrinking to almost postage stamp size. Yet, the expectations of snow aside, our Christmas traditions are in essence the same as they are in Scotland – bucks fizz for breakfast, presents from under the tree and then dinner – well lunch – in the late afternoon.
But this year, unlike others, I will not be in charge of stuffing the turkey and insisting that we have Christmas pudding, even though everyone hates it.
Goose
This year younger son announced he is taking over. Actually, that is not quite true. Younger son gave me an ultimatum. 'Mum, this year either you do the dinner and I don't help you or I do it and you don't help me,' he said a couple of weeks ago. 'Whatever happens, we are not sharing the kitchen.'
I had to think about it for about 10 seconds before choosing option 2. It felt a bit odd – after all, I have 'done' the Christmas dinner for as long as I can remember and it is my home after all – but once I had decided, it seemed the most sensible thing to do.
The innovations have already started. It is goose not turkey and there has been a bit of a battle about little sausages wrapped up in bacon and the sprouts. We will also eat later in the day and Christmas pudding is banned (although I have bought a tiny one).
Perhaps this is the latest step along the way towards giving up some of my Britishness and really call the Netherlands my home. If I can get through Christmas done the Dutch way I can get through a town hall naturalisation ceremony, can't I?
A version of this column was published earlier in winter edition of the Xpat Journal.
Thank you for donating to DutchNews.nl.
We could not provide the Dutch News service, and keep it free of charge, without the generous support of our readers. Your donations allow us to report on issues you tell us matter, and provide you with a summary of the most important Dutch news each day.
Make a donation