Forum voor Democratie's focus on race is damaging, says D66 MP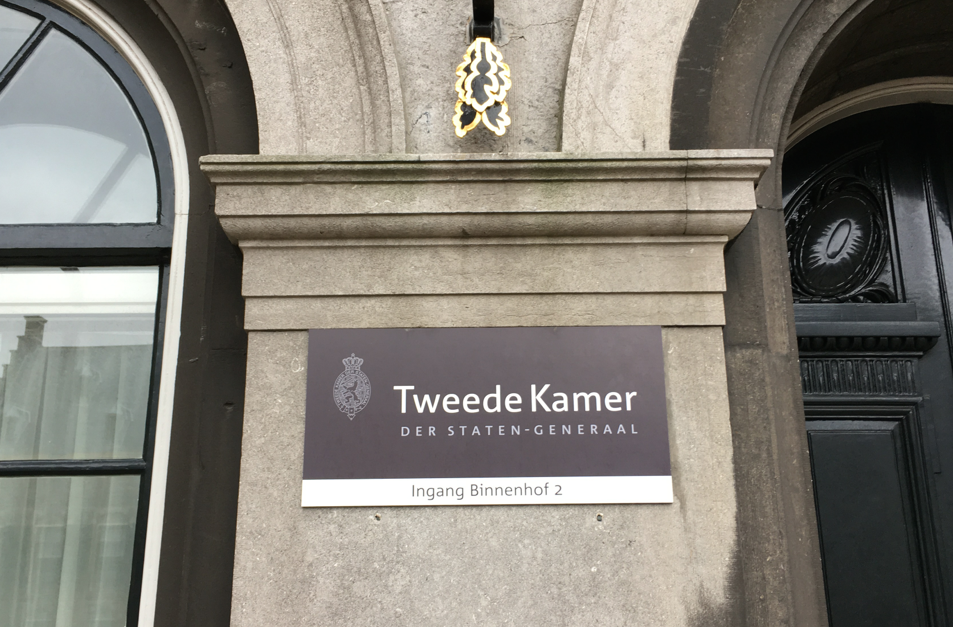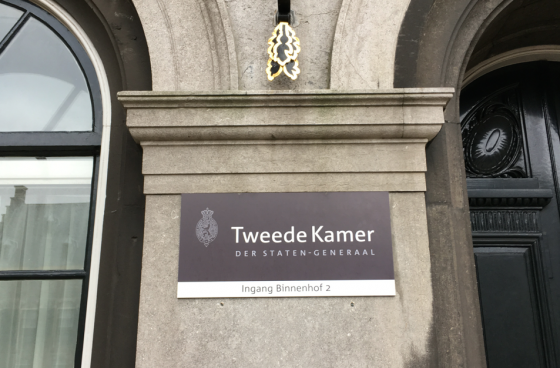 D66 MP Jan Paternotte calls the Forum voor Democratie's focus on race 'damaging' and challenges its MPs to face opposition where it can be heard: in a public debate in parliament.
'Hiddema didn't say anything wrong, silly Jan Paternotte'. That is how columnist Theodor Holman ended a passionate defence of Forum voor Democratie MP Theo Hiddema in his column in the Parool.
This was the same Hiddema who, during a parliamentary debate spoke of a 'proud, noble negro' who, he said, would not benefit from a law on incitement of hatred against groups.
Holman's comment came only weeks after a radio broadcast in which Hiddema said 'race mixing' would be the best way to go for Dutch Moroccans, seeing how reluctant they are to integrate.
On Twitter I called Hiddema's comments an example of his party's increasingly sickening focus on race. Holman explained that his generation – and Hiddema's – use the term 'negroes' and that to him the word was much less denigrating than 'black'.
I believe Holman means what he says. Words become differently charged over time.
Innocent
But I don't believe for one second that Hiddema's careless use of the word 'negro' was innocent at all. It is part of a series of comments and proposals by him and Thierry Baudet that I refuse to ever regard as normal.
It started with Baudet, who, during the election campaign, said he feared 'a homeopathic dilution' of the Dutch population as a result of immigration. That immediately caused a storm but Baudet brushed off all criticism.
Claiming that his words were taken out of context, he told black rights campaigner Sylvana Simons he had been referring mainly to migrants who are coming to the Netherlands at this moment and who are corroding our freedom and values.
Businesses
In Rotterdam local party Leefbaar has taken up Baudet's cause. It is no coincidence that party leader Joost Eerdmans proposed a new law for setting up businesses, one that gives the council the right to withhold a licence from an Islamic or Turkish shopkeeper so as to make way for a Dutch one.
'After the umpteenth halal butcher it's time for an ordinary Dutch greengrocer,' Eerdmans said. In short: we are going to select people according to their background or religion. [The two parties are planning to work together in the local elections next year].
Such comments are aimed at fuelling vague feelings of mistrust against certain groups because of faith or skin colour. They are launched, Trump-like, via Twitter or during an interview, avoiding public debate in which they would be challenged by other politicians.
Called to order
Hiddema's speech was his first during a budget debate and when he repeatedly mentioned 'negroes' he was called to order by D66 MP Maarten Groothuizen.
Baudet himself has yet to speak during a debate on any ministry's 2018 spending plans and he has hardly shown his face in parliament in recent weeks.
Next week MPs will be discussing economic policy. If the two Forum voor Democratie MPs are at all serious, they will come and propose their new rules for businesses then and there.
I would welcome it if they did because it would give me a chance to oppose them in a public debate. If they don't, I shall regard it as another blank they have fired. They may be firing blanks but they are nevertheless damaging entire population groups who are being told by a fast-growing party that their shops are no good and need to be replaced by 'Dutch greengrocers'.
No, we must never come to regard the Forum for Democratie's  focus on background and race as normal.
This column was published earlier in the Parool
Thank you for donating to DutchNews.nl.
We could not provide the Dutch News service, and keep it free of charge, without the generous support of our readers. Your donations allow us to report on issues you tell us matter, and provide you with a summary of the most important Dutch news each day.
Make a donation