'The Dutch are sometimes more emotional than they claim they are'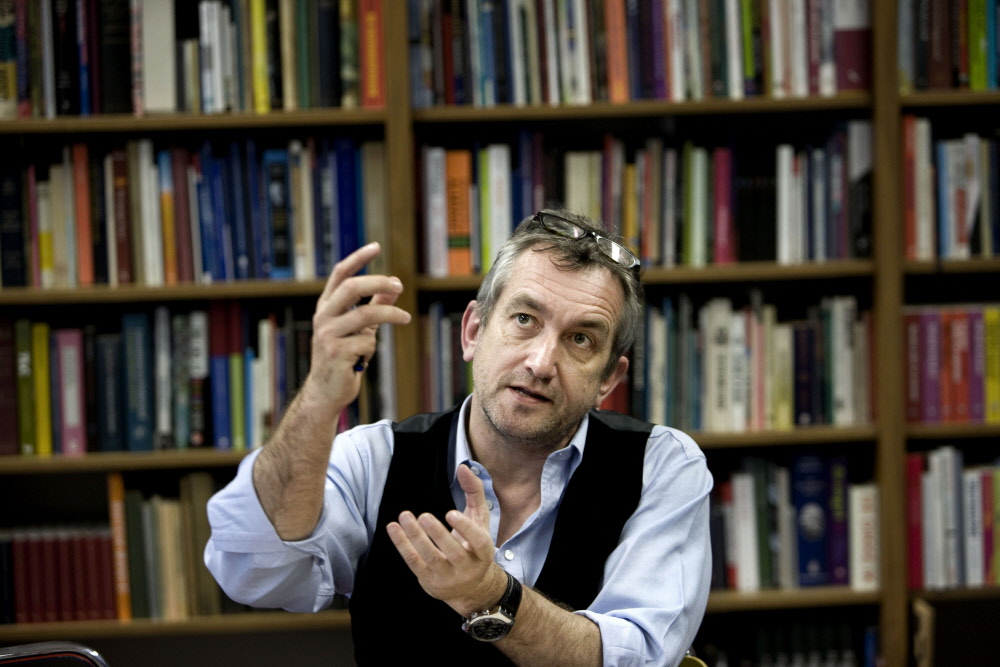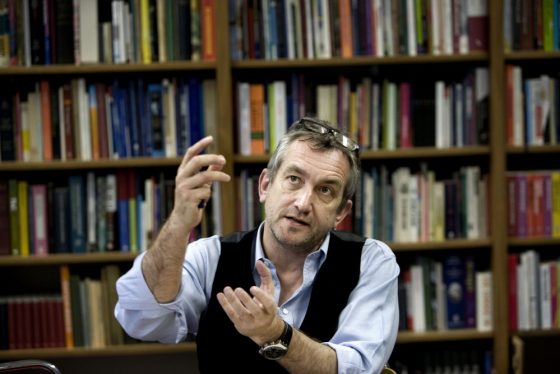 Belgian Peter Vandermeersch has been editor of the NRC newspaper since 2010 and now has no intention of living anywhere else but Amsterdam. He misses long Belgian lunches and still hates karnemelk but is planning to become Dutch so he can vote in the national elections.
How did you end up in the Netherlands?
I came here in a rather special way because I was elected editor of the NRC in 2010, the best newspaper in the Dutch language. Professionally it was much more exciting to work here – my dream come true. My wife is a lobbyist and she stayed in Brussels. One weekend I go back there and one weekend she comes here. We said we would do this for a year but it has now been seven years. We'll probably change the arrangement when my son completes secondary school. It would be nice to live together again.
How do you describe yourself – an expat, lovepat, immigrant, international etc ?
Sometimes I say I am a Vlaming who got lost in Holland and sometimes I say I am a Dutchman who was accidently born in Flanders. But I don't really consider myself as an expat or an immigrant … it's a bit strange. Obviously I'm not Dutch… I'm a sort of inbetween.
How long do you plan to stay?
I plan to stay for the rest of my life. I am so happy here both professionally and personally.  I love Amsterdam, I love the culture, I love the way people behave. So that is why I have started the process of becoming Dutch. I want a Dutch passport. I can do everything I want here. I work here, I pay my taxes, I build up my pension but there is one thing I cannot do and that is vote.  And I want to do that. Its important that I can take part in that celebration of democracy. I can vote in Amsterdam and in Europe but not for the Tweede Kamer. I would lie if I said I do not mind about giving up my Belgian nationality but wanting to become Dutch is more important. But it will be a bit strange not to be formally Belgian.
Do you speak Dutch and how did you learn?
Well of course my accent is very Flemish and I try not to speak with a Dutch accent because I hate it when Flemish people try to speak Dutch – they come out with a strange mixture. But my accent has changed. When I give interviews in Flanders people say that I sound so Dutch. Dutch people can make the Flemish very angry by claiming they are not speaking Dutch. Its the same language with the same vocabulary and same organisation, the Taalunie, in charge of the rules. But of course there are different expressions and I can make the staff here wonder what on earth I am talking about at times.
What's your favourite Dutch food?
I have to say one of the biggest cliches in Belgium about the Netherlands is that you can't get a decent meal in Holland. And that is just not true, especially in the bigger cities, you have excellent cuisine. But I really miss the lunch culture in Belgium and Brussels, and in journalistic circles. It is very important at 12.30 to go out to lunch and to stay out for two hours… lunch is part of work. When you meet politicians in Belgium it is work, with a bottle of wine on the table. It is very strange to sit here behind my desk eating my salad or broodje gezond. I still hate karnemelk but when we do go out for lunch and there are no croquettes on the menu, I am the first to say that is what I want. And drop (liquorice)… the secretaries always have big bowl on their desk and when a new one joins the team, I always explain that bowl has to be kept filled up.
How Dutch have you become?
In Flanders I had a reputation for being straight forward, a little bit hard, always saying what I thought – so I apparently already had all those aspects of the Dutch identity. But of course I am extremely Flemish as is my accent.
Which three Dutch people (dead or alive) would you most like to meet?
Rembrandt van Rijn – I am so obsessed by what he did in the 17th century. But then, perhaps I should pick Van Gogh. I was a correspondent in Paris for five years and I often took people to visit his grave in Auvers. It was always very emotional.
Johan Huizinga:  He's an early 20th century historian but was very influential when I was studying and I thought he was a great writer.
Mata Hari, the spy: She was very sensual and very beautiful and she had such an interesting life. She was spying for everybody and going to bed with too many men. Of course, this all took place in the First World War which is much more important to the Belgians than the Dutch, but a subject I am very interested in.
What's your top tourist tip?
I have to say since the Rijksmuseum has been renovated I always send visitors there. And it might be cliched but I would also say a boat tour. More people in Amsterdam should do it, even if you live here. You see the city from another perspective. I also go to the Adam Tower on the IJ because I love the view.
Tell us something surprising you've found out about the Netherlands
The one thing I find very emotional and surprising is the one minute's silence on May 4 to remember the World War II. I knew there was a ceremony on the Dam but not that it was marked everywhere else. This year I was making a reservation in a restaurant and they asked me if I realised that it was May 4 and that there would be a minute's silence. And indeed, just before eight the music was turned down and everyone went quiet. I think it is beautiful and emotional. And it is interesting that the Dutch are sometimes more emotional than they claim they are. They always say they are so sober and down to earth. But they also have these really wonderful traditions which I love.
If you had just 24 hours left in the Netherlands, what would you do?
I would go to my favourite restaurant Kaagman & Kortekaas for the last time – it is excellent, one of the best in the world. I think I would take my bike and cycle from here maybe to Hoorn. I have one of these typical Dutch bikes with a crate… I'd go north  past Edam and Volendam and follow the sea. It's so Dutch. But I would cycle first and eat later, of course.
Peter Vandermeersch's book 'Ik Zou Zo Graag Van Jullie Houden' was published in September.
Peter Vandermeersch was talking to Robin Pascoe
Thank you for donating to DutchNews.nl.
We could not provide the Dutch News service, and keep it free of charge, without the generous support of our readers. Your donations allow us to report on issues you tell us matter, and provide you with a summary of the most important Dutch news each day.
Make a donation