Should international parents consider a Dutch education for their children?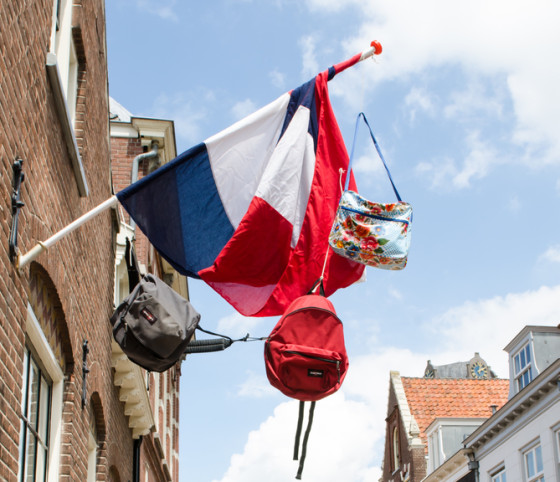 With international schools in short supply and long waiting lists becoming the norm, more expatriate parents are considering a Dutch education for their children. Deborah Nicholls-Lee examines its pros and cons.
'Within both of the kids' classes, we've got Mexican families, Italian, Portuguese, Japanese, Canadian, – we have a really big mix there,' says British expatriate Claire Mingay, who has lived in Amsterdam for 12 years. But the multi-cultural school that her children attend is not international: it is a Dutch primary school full of expatriates who, like her and her British husband Mark, have made the decision to enrol their children in the Dutch system.
'We feel we have the best of both worlds in a Dutch school in the city centre, where there's a large number of international families,' she says. 'We have the international context, the teachers are happy to speak to us in English and understand that we don't speak good Dutch, and that's made it quite comfortable for us to be in a Dutch system.'
She admits, though, that the transition would be harder outside the Randstad, where schools are less accustomed to foreigners.
Competition for places
It's a step that more parents are having to consider, faced with a dearth of international places. A record number of foreign companies relocating to the Netherlands in recent years has rocketed the demand for international schooling. There are currently 47% more children in international education than five years ago, but large cities like Amsterdam are still unable to meet the needs of their new arrivals, despite a rapid expansion programme.
Annebet van Mameren, founder of New2nl, whose relocation services specialise in helping families find schools for their children, describes the current situation as 'very serious'.
'The problem a lot of people are facing at this moment when they are looking for an international school is that the international schools are all full. And then they have to look for an alternative, which is often a Dutch school or they move outside [the city].'
Mismatch
She recognises the mismatch between the needs of industry and the requirements of the foreign workers: 'On the one hand, the government tries to attract companies from abroad, especially from Brexit – so companies from the UK – but then there's no school for the children and also housing is very difficult.'
This problem is compounded by cuts to companies' relocation packages. 'In the past, there were more expats who came here with an allowance for the international schooling of their children, but it's not really the case anymore – only for very senior managers,' she says.
For most, the annual school fees, which range from €14,000 to €20,000 – and are often topped by huge enrollment charges – are prohibitive. Though some schools are partially subsidised by the Dutch government and can charge far less, these are largely over-subscribed.
The popular AICS school in Amsterdam, for example, currently has a waiting list of 2-4 years, says Annebet, and is struggling to keep up with demand. 'They started last year with a satellite school, but that's already full as well. They will move to a new building. That's planned for 2020, so that doesn't help much at this moment.'
An opportunity to integrate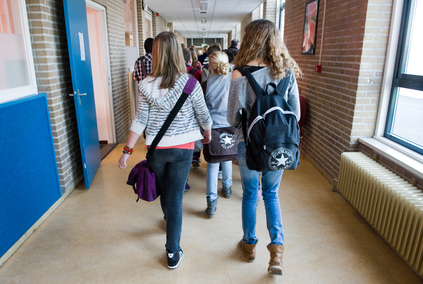 Research by the International Community Advisory Panel earlier this year shows that only around a quarter of expatriate families get help in paying for an international school place and half of families place their children in the Dutch system.
In addition, some 70% of parents are happy or very happy, with the quality of their children's education.
For some international parents, the Dutch system, as well as being more affordable, has helped their children adapt to life in the Netherlands.
Leila Gray, who is British and married to a German, describes choosing a Dutch school for their two young children as a 'no-brainer'.
'We wanted our kids to go to a local Dutch school because it was important for us that they learn Dutch and become integrated. Everyone told us schools here were good, and paying for an international school on the other side of town was just not an option for us.'
'I'm constantly amazed at the quality and diversity of state schools here,' she continues. 'I discovered Montessori schools here … and was very excited when I found out they were state-run.'
A new language
But what about learning the language? 'We didn't get any special help,' says Leila. 'My son went to kindergarten here so he had already learned Dutch. My daughter is four and she's just started after a year in Berlin. When I asked the school about any extra help she could get language-wise, they told me I shouldn't worry and she'd just pick it up. And that's exactly what she's doing. I know it's not for everyone, but I love the pragmatic and relaxed attitude here.'
For children six or older, however, language help is provided. 'The Dutch immersion classes are usually very good,' says Annebet. 'They have small classes, specialised teachers [with] a lot of knowledge and understanding of teaching Dutch as a second language. Every child gets a personal programme which matches their level and their progress.'
Immersion for primary school children is usually for less than a year, allowing them to stay with their peer group, but at high school, explains Annebet, it takes longer and can lead to a child falling behind.
Immersion class
'They first have to go to a Dutch immersion class for one or sometimes two years and then, depending on their level, … they may go to a high school but it's often a year lower than their age.' An international education, she says, can make it easier for older children to slot back into the system in their home country should the family move back.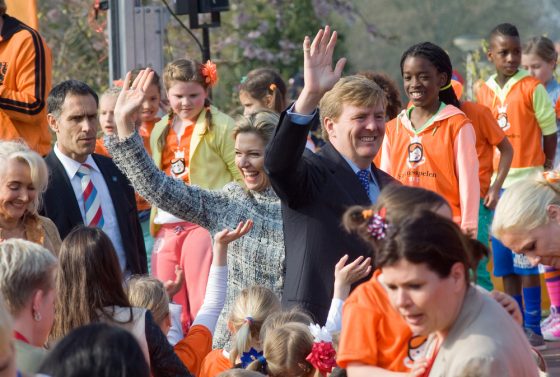 For French national Claire Coleman, this was a crucial factor in choosing an international school for her nine-year-old son and his five-year-old sister, although she is still uncertain of her decision. 'We are still not sure if we will stay, but if we do, we are torn between moving them to the Dutch system to integrate better into Dutch life and it being too late for our eldest to catch up.'
Though she did not enjoy being on the waiting list and the 'many stressful phone calls' with the school to see if there was a place yet, she has been impressed with the international education her children have received. She describes the international diploma system and its ethos as 'absolutely fantastic'.
'Learning is fun and really develops confidence through presentation skills,' she says. 'Classes are small, so the teachers have the time and energy to help each child individually thrive.' The long cycle-ride to school is 'a good workout', she jokes, but less handy when it comes to making play-dates.
Adaptable
Across town, Claire Mingay, whose young children were born here, is happy with her decision. She recommends that parents throw themselves into the Dutch experience, 'scary as it may seem'.
'Your kids will be fine; your kids will adapt; your kids will soak things up like a sponge and won't look back,' she says. But she draws the line at hagelslag in the lunchbox. 'That,' she says, 'I will not budge on.'
If you would like to comment on this article, please go to our Facebook page
Thank you for donating to DutchNews.nl.
We could not provide the Dutch News service, and keep it free of charge, without the generous support of our readers. Your donations allow us to report on issues you tell us matter, and provide you with a summary of the most important Dutch news each day.
Make a donation