Multilingual recruitment comes of age: from CVs by post to video presentations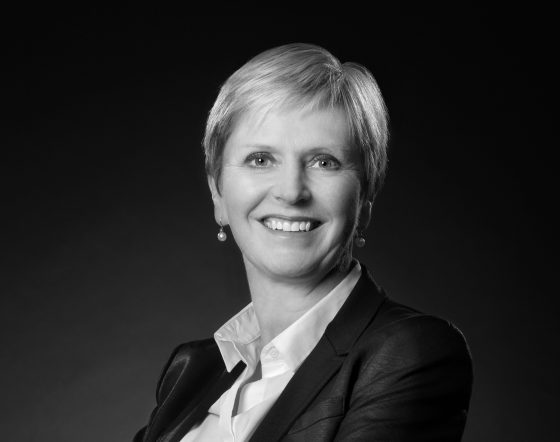 Twenty years ago Maureen Adam launched her own recruitment company from her home in Edam. Since then the company has blossomed, but the recruitment industry has changed enormously as well, as Robin Pascoe found out.
'I came to Holland in 1991 and I really struggled to find a job. The Netherlands was in the middle of a recession and it was at a time when you went to an agency and there were notices on the door stating "if you can't speak Dutch, don't come in",' says Maureen Adam, sitting on a bench in the sun in Westerpark, close to the company's Amsterdam offices.
'Then I found a job working in customer services and everyone working there was an international. So I thought "hang on a minute, there is work for people who don't speak Dutch".' It was not, however, until a few months and another job later, that Maureen decided to take the plunge. Adams Multilingual Recruitment was born.
"I'd worked in recruitment in London and Hong Kong and I thought the level of service here was not what it could be,' she says. 'I never planned to set up my own business, but it was born out of frustration.'
10 vacancies
Starting from home in Edam, with a much-wanted baby at the same time, Maureen struck gold with her first call. 'I rang Sykes, a call centre operator and they asked me to come for a meeting that afternoon. They also had 10 vacancies for me to fill.'
That was the start. Twenty years on, Maureen says she was really lucky with the timing. The Netherlands was becoming more internationally-orientated and the hunt for multilingual workers was heating up. The likes of Intel and Cisco were among her early clients, won not by networking but by getting on the phone and selling both herself and the fact that she could provide them with people.
In those pre-internet days, tracking down potential candidates was a lot more challenging. The volunteer organisation Access was one source of recruits, as were adverts in the Telegraaf newspaper. Word of mouth also proved to be important and candidates would recommend Adams to their friends and colleagues. 'I received CV's in the post, which is hard to imagine today,' she laughs. "And the phone rang non-stop.'
Expansion
In 1998, Maureen moved with a part-time worker to a basement office on the Keizersgracht, followed soon afterwards, by a shift to a bigger office in the south of the city.
'In those days many companies did not have recruitment departments, emails were not the norm and we sent CV's via fax. We were in constant contact with department heads, either in person or on the telephone,' she says. 'These days things move so much faster. When a client gives us a vacancy, they want to see CV's quickly, preferably the same day. We have to manage expectations as we live in a world in which everything is expected to happen immediately.'
Although methods of finding candidates have changed, the real leap forward is being made in terms of technology, says Maureen. 'Nowadays we all have a database, we have a website and easy access to candidates on LinkedIn and job boards, but the forward-thinking recruitment agencies are buying software systems using artificial intelligence to screen candidates at the application stage.
Interview
The role of the recruitment agency, says Maureen, will not be so much about providing CV's but a highly personal level of service and a quality selection of candidates. We still interview all our candidates to ensure that the profiles of the candidates we send are a match for the role.
'We have a lot of loyal clients and repeat business and we understand what our clients are looking for,' she says. 'It is important that our consultants can tell their clients "this person does not look perfect on paper but we know they will fit your company".'
The perfect CV
'Research has shown that recruiters read a CV for an average of 6 seconds, so it is essential that a CV is easy to read and to the point. Recruiters want to know what a candidate's added value was for their company, not just a list of tasks. A more recent trend is video presentations – difficult to present to a client but we get some amazing applications.
'These applications get attention of course, although we'll probably ask them to send a normal CV,' she laughs. Candidates often send a link to their LinkedIn profile instead of a CV. LinkedIn, she says, is all about personal branding: 'Candidates need to sell or brand themselves. They need to stand out in the crowd.'
Maureen says that making sure the candidate is happy has always been a key part of the process but one of the main changes in the field of recruitment is matching the demands of the candidates with those of the clients. 'Nowadays, candidates are not afraid to say what they want… when I was young I was just happy to have a job. They are looking for more freedom in the way they work, room for growth, training and a sense of purpose in their work.'
Secondary benefits
Companies, on the other hand, can attract the best staff even if they don't offer the highest salary, by offering excellent secondary benefits and a great working atmosphere. 'Regular social events, a nice canteen, like-minded colleagues, more responsibility and a challenging role… these are all very important,' she says.
Whilst there is a definite move towards more flexibility in the Netherlands, this is not always out of choice. Many companies are reluctant to give indefinite contracts even though this is important to many millennials. 'People still want security and not to worry each time their contract is up for renewal,' she states.
The future
To celebrate Adams Multilingual Recruitment's 20th anniversary, Maureen and her team have organised a half day conference on November 2: The Future of the Recruitment. 'It is our way of giving back to our clients,' says Maureen. 'They are part of the key to our success.'
The speakers include trend watcher Richard van Hooijdonk who will talk about the impact of technology in our lives and business while Gen Z expert Thimon de Jong and teenager Lecyca Curiel will give an insight into the next generation of employees. Former BBC HR Director Lucy Adams, will be talking about HR practices in a disruptive world and Lindsay Britton, the social media specialist at Adams will be sharing tips on the use of the new social media channels to reach candidates.
Asked what has been the most important thing over the past 20 years, Maureen is silenced for a moment. 'For me personally, the essence of being a recruiter is the client contact and successfully finding someone a job,' she says, eventually. 'That remains a tremendous kick. But a real joy is to see how our staff have developed and how they've made friends… we're like a family really.'
Thank you for donating to DutchNews.nl.
We could not provide the Dutch News service, and keep it free of charge, without the generous support of our readers. Your donations allow us to report on issues you tell us matter, and provide you with a summary of the most important Dutch news each day.
Make a donation