Death and the Dutch – Amsterdam has a museum devoted to funerals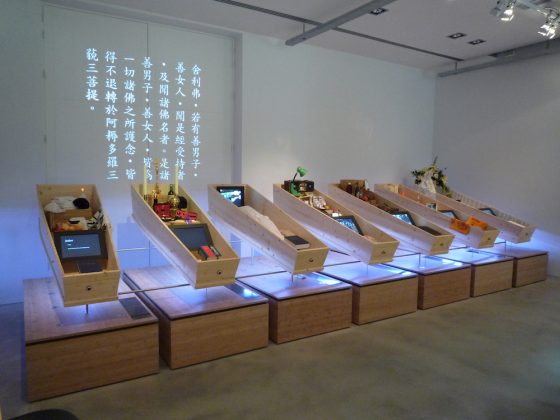 With Halloween in full swing, it's that time of year when people focus on the morbid. But, reports Deborah Nicholls-Lee, even a museum devoted to death can be a cheery affair.
'We are very happy people here,' says Guus Sluiter, director of Tot Zover (So Far!), the Netherlands' only funeral museum, although he has just warned me that we may need to continue the interview elsewhere as our room is often used by the cemetery to plan ceremonies with the bereaved.
I struggle to reconcile the two: the graveyard view behind us, and the cheerful director and his staff. It's not a museum most would visit to lift their mood, but there is something unexpectedly soothing about it, like the catharsis you experience after attending a funeral.
'We read a lot in the guest book that people are a bit surprised that it was not as sombre or dark as they thought it would be,' he explains. 'In our marketing, we always try to emphasise that we are not a dull or depressing museum.'
Sluiter acknowledges, however, the challenge of presenting such a topic positively: 'The subject is of course not easy for everyone; it can be very sad, so we want the tone of voice to be light and open and a bit arty.'
Curious artefacts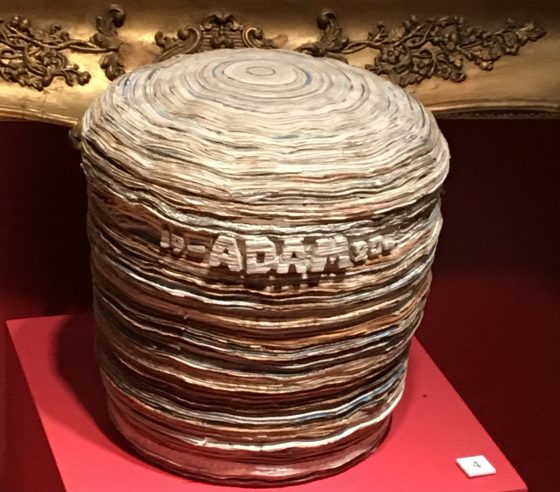 Tot Zover, which celebrates its 10th anniversary in December, has always stood out from the crowd, says its director. 'There are many museums which have exhibitions related to death or mourning because many artists have death as a subject … but it is uncommon to have a [whole] museum devoted to it.'
The museum contains many fascinating curios, such as commemorative artworks created with human hair, diamonds forged from cremation ashes, and a paper urn fashioned from the correspondence of the deceased.
Particular attention is paid to funeral rituals and how these vary from culture to culture. The museum believes that the way this closing ceremony is conducted can reveal a lot about us as humans.
For an insight into Dutch funeral culture, an unusually pragmatic approach to mortality can been seen in several of the artefacts on display. The 1940s stamp book, where people would save up for their own funerals, for example, is a precursor to the life insurance policies which are used widely today in the Netherlands. The meticulously planned 1999 funeral, which terminally ill 29-year-old Merijn Luchtmeijer's organised for himself, is both a mark of his coming to terms with the brevity of his life and a growing trend here for personalising the final journey.
A New Direction
This small museum's unusual focus has always piqued people's curiosity, but its new direction is expected to be even more interesting. 'Initially, we were collecting and presenting all kinds of objects related to funerals,' says Sluiter, 'and now we want to help people reflect on death and everything that has to do with the subject.'
The museum collaborates with students, artists and theatres and organises conferences, embracing the intellectual life around its fascinating theme. 'We work on deeper levels. We want to raise questions more than give answers. We want people to think about things.'
Taboo subject
Part of Tot Zover's refreshing approach is its refusal to shy away from difficult topics.
'Sometimes we address very unhappy subjects like suicide and prevention,' says Sluiter, 'but we do not avoid it. We work with the artists. We always look at the right way to approach it, generally through art or photography, but we do not avoid it and we can be quite activist.'
The museum is keen to expand its role in helping others discuss death, particularly schools, fielding questions from students. 'Children like to talk about death; they find it very interesting, but their parents don't and also the teachers don't,' says Sluiter. A new educational package Dood Gewoon in de Klas, (Dead Normal in the Class) is launching in November http://www.doodgewoonindeklas.nl/ to support these difficult conversations.
Thanks to additional funding awarded in September, the child-friendly Kleine Hein, a cartoonised mini grim reaper, will soon be a central feature of the museum's marketing. This new strategy, along with the current museum trail suitable for 8-12 year olds, is a reminder that death is a subject for everyone.
Lonely funerals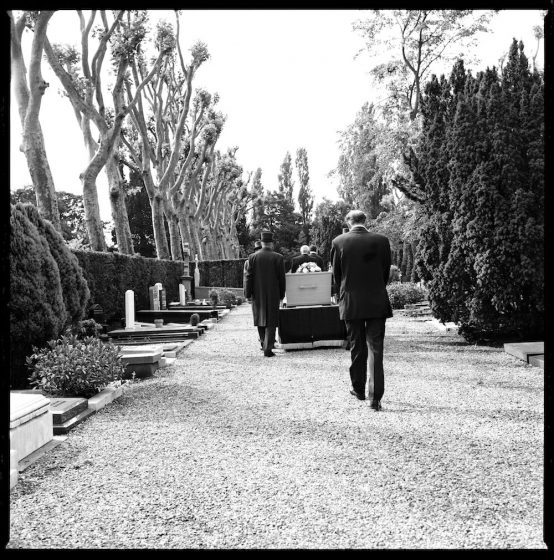 The museum's latest exhibition Hier Besta Ik (I Exist Here) focuses on the extraordinary way the Netherlands honours those who have no-one to attend their funeral. Amsterdam conducts around 15 eenzame uitvaarten (lonely funerals) per year. All are attended by a team of undertakers who provide a dignified farewell for the deceased, complete with flowers and a specially-commissioned eulogy penned by one of the country's top poets.
'Sometimes you can trace people, but nobody wants to come,' explains Sluiter. 'Sometimes you have people you don't know the identity of. Sometimes people are from other countries, but in most cases they are isolated for many reasons.'
The exhibition includes photographs of a lonely funeral, a display featuring 12 poets and their poems (in Dutch) written for the deceased, and a more conceptual gallery exploring the theme of loneliness.
Appreciate life

For Sluiver, death is something necessary and positive: 'You don't want to die, but if you didn't die then your life would be very complicated – and your head would probably explode from all the experiences that you see and hear for hundreds of years. I don't think humans could cope.'
It follows that talking about death need not bring sadness, but can also enrich your life and help you appreciate it more. 'The fact that you are aware that you will die intensifies your life,' says Sluiter. 'It is good to think about death and perhaps also funerals, to realise that you will die … That's not always a bad thing.'
Arriving at the museum, a hearse crunching slowly along the gravel to my left, visitors carrying flowers to a grave in the distance, and a crematorium up ahead, I felt mournful, my head full of past narratives. Leaving the museum, I feel stronger.
'[It's] a very positive place,' insists Sluiter, 'because we help people think of the deeper values in life and I think that's a positive thing.'
Museum Tot Zover http://www.totzover.nl/english/ is located in the De Nieuwe Ooster cemetery in Amsterdam Oost.
Hier Besta ik runs until the February11,  2018. Tot Zover is marking Museum Night on November 4 with poetry recitals from some of the poets featured in the exhibition and a night-tour of the cemetery.
Further reading: 10 things about death in the Netherlands
Thank you for donating to DutchNews.nl.
We could not provide the Dutch News service, and keep it free of charge, without the generous support of our readers. Your donations allow us to report on issues you tell us matter, and provide you with a summary of the most important Dutch news each day.
Make a donation