The new Dutch cabinet must get its Economy 4.0 act together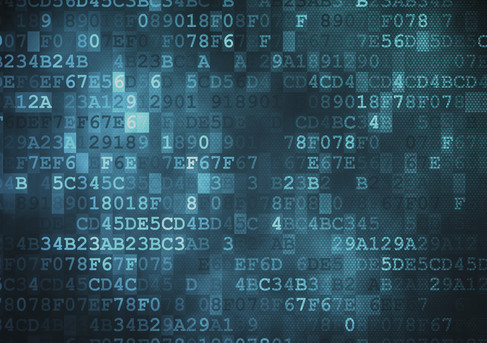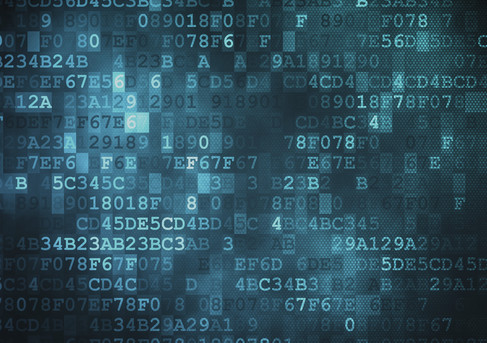 The new cabinet can only be successful if its economic policy is geared towards the new economy, or 4.0, say economists Rick van der Ploeg and Willem Vermeend
The unstoppable progress of digitalisation and new technologies in the next few decades will ring in huge changes around the world. This combination, also called Economy 4.0, in tandem with globalisation and the impact of measures to combat climate change, will revolutionise economies everywhere. Its impact is already becoming clear: companies who failed to take 4.0 seriously have been falling by the wayside.
Preparation
The Netherlands too will have to deal with far-reaching social and economic developments which, at the moment, do not seem to inspire a great sense of urgency. Education, which should be at the forefront of any new development, is still firmly stuck in the 'old' world of 3.0 and is training people for obsolete jobs. There has been no sign of any serious preparation for 4.0 in education as yet.
The same goes for politics and many businesses for whom digitalisation, innovative technology and climate change are just so many abstract terms.
What this revolution is mainly about is the use of artificial intelligence (AI) in all sectors, the Internet of Things, Big Data, bio and nanotechnology, robotics, drones, virtual reality and photonics (microchips which process data using light instead of electricity). In various countries, the Netherlands among them, scientists are working on a so-called quantum computer which will be millions of times faster than traditional computers.
Dark sides of 4.0
This tech economy will turn every existing business model on its head. Countries at the forefront of the application of digitalisation and smart tech are the winners of 4.0. But they will have to cope with its darker sides as well.
The consequences for the labour market will be enormous. A lack of technically trained people is already making itself felt, while at the same time an increasing number of 'wrongly' trained people are failing to find jobs.
Governments will also have to devise a way to prevent a gap from opening up between citizens who profit from the new economy and those who will be left behind. Income inequality will increase as well.
World 4.0
If companies want to survive in Economy 4.0 they will have to look for new business models. Government policy measures dating from 3.0 will no longer cut it. The labour market of the future, which has already begun, will look nothing like our current one.
But still politicians are discussing 3.0 measures instead of concentrating their efforts on the 4.0 labour market. In many countries people are worried about the consequences of automation for employment. They are afraid they will be replaced by smart software programmes and robots.
According to the World Economic Forum report 'The Future of Jobs' automation and robots will account for the net loss of five million jobs up to and including 2020.
For the Netherlands the likely outcome will be that approximately a third of the present eight million jobs will be affected by Economy 4.0. Some 10% will disappear altogether while the rest will be taken over by smart software programmes and robots. So far policy makers in the Hague have failed to come up with a satisfactory response to this development.
Tax systems 3.0
The current tax systems, which were designed for 3.0 and based on the physical economy, will disappear. 4.0 will make them completely obsolete. Tinkering with the 3.0 systems is a waste of time.
The digital economy demands simple, broadly based tax systems and new types of charging systems in which digitalisation and blockchain technologies will play a part. Old fashioned tax systems based on equalising income via stepped tax rates will be scrapped everywhere.
Tax 4.0 will be broadly based, with few deductions and no fiscal facilities. Tax on labour will be reduced and shift to consumption.  Countries that stick to 3.0 systems and high tax rates will lose companies, jobs and talented workers.
The digital economy knows no borders and this makes it easier to work or start a business in fiscally friendly countries. Political parties who think this will not have much of an impact should think again. In most countries we are seeing that companies and workers are increasingly inclined to flee high taxes.
The tax man will have an easy job of it. The systems will be digital and work with artificial intelligence and smart algorithms to detect and combat tax evasion and fraud. A pipe dream, you say? Not a bit of it. If the new cabinet begins work on a new system straight away, by 2022 the Netherlands could be the first country in the world to have a 4.0 tax system up and running.
Smart cabinet
Economy 4.0 should be the central starting point for the new cabinet. Both government and businesses must concentrate their efforts on digitalisation and new technologies and be quick about it. The same goes for education.
Work must also start on a package of measures to deal with the negative aspects of 4.0. As far as climate policy is concerned our advice is to refrain from ineffective, 3.0 fiscal measures which damage the economy and employment while the financial burden is carried mainly by lower income groups. What they will not do is help the climate.
Innovation will save the earth
Our planet deserves better. It can only be saved by replacing fossil fuels with sustainable alternatives and for that we need innovative technologies.
The cabinet must invest tens of billions of euros in R&D to speed up energy transition and recruit green tech smart start-ups from all over the world to work in this country. Only then can the Netherlands become a true climate champion.
This column appeared earlier in the Telegraaf
Thank you for donating to DutchNews.nl.
We could not provide the Dutch News service, and keep it free of charge, without the generous support of our readers. Your donations allow us to report on issues you tell us matter, and provide you with a summary of the most important Dutch news each day.
Make a donation