The Netherlands must be seen to be open for business: D66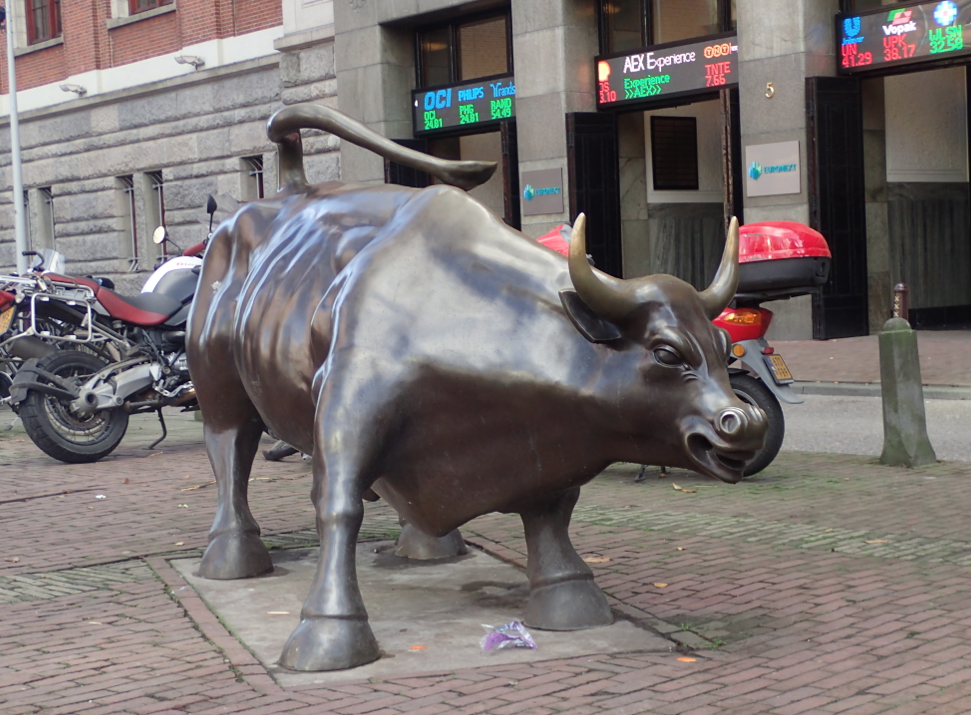 The Netherlands has to protect its own companies but must be seen to open for business at the same time, says D66 MP Jan Paternotte.
An open economy is good for the Netherlands. At the same time we must prevent Dutch companies from becoming an easy prey for American companies on a shopping spree. A compulsory cooling-off period in the case of a hostile takeover, as suggested by former CEOs Jan Hommen and Hans Weijers, would be a good way of creating a bit of much-needed breathing space. Companies will then have an opportunity of offering shareholders an alternative.
Recently three Dutch companies have been the objects of unwanted corporate attention: PostNL, Unilever and AkzoNobel. The American company PPG announced it could launch a hostile bid on AkzoNobel at any given moment.
There are several European countries with a political and cultural tradition of building defensive walls around 'their' national companies. You may have shares in a French company but ownership is a matter for the Élysée.
Non!
When Pepsi tried to take over Danone in 2006 the French government countered with a resolute 'Non!'. It did not matter what the shareholders thought: this French flagship was not going to become American. With the help of the unions the French authorities increased the pressure and Danone remained French.
Such thick defensive walls would not do for the Netherlands. This country profits from having an open economy. Take Heineken, for instance, which buys up breweries all over the world, and is now the second largest brewer in the world. Or AkzoNobel, whose second name refers to the Swedish company bought by Dutch Akzo.
Some political parties want special committees to determine if takeovers are in line with government policy. That would not be a good move: the Netherlands must be seen to be open for business.
National control
Of course there are some companies, telecom companies among them, which should remain under national control. But Akzo's paint and Unilever's peanut butter are hardly vital for national security.
The Netherlands can't afford to be naïve, however. The dollar is high against the euro and interest rates are low. American stock exchanges are showing record highs as big companies are factoring in great expectations from the Trump administration. For American companies Dutch companies are now relatively cheap. That is how Kraft-Heinz felt able to take on a larger company like Unilever, which promptly got rid of its margarine division in a bid to appease its shareholders.
Today's takeovers are not what they were. Kraft (now Kraft-Heinz) took over British company Cadbury but failed to honour promises made over the continuation of 400 jobs at a factory. The company is good at keeping costs down but does not do very well on sustainability and long-term innovation. The takeover bid for AkzoNobel involved a group of shareholders convicted of insider trading by a French court.
Healthy profits
The takeover of an ailing company can be a good thing. But Unilever and Akzo are booking healthy profits. That is why a level playing field must be created in the Netherlands and Europe.
The extent of the political intervention in the economy in France and Southern Europe is well-known but Germany and the United Kingdom also have protective measures in place. Germany has fewer listed companies and unions have a powerful voice in takeover negotiations. In Britain, Theresa May was one of the first to announce government intervention when the bid for Unilever was announced. In the US Trump has announced his own protectionist policies.
In a level European playing field, a trading nation like the Netherlands would never have to be afraid of the competition. It is important, moreover, that European countries should not become involved in a battle of protectionist measures. We must prevent the western world from becoming engulfed in a wave of protectionism and that is why Europe too must put the subject on the agenda.
This column was published earlier in the Volkskrant
Thank you for donating to DutchNews.nl.
We could not provide the Dutch News service, and keep it free of charge, without the generous support of our readers. Your donations allow us to report on issues you tell us matter, and provide you with a summary of the most important Dutch news each day.
Make a donation