Solution or utopia? Can design really improve the lot of the refugee?
Can design really improve the experience of the 65,000 displaced people worldwide who have fled their country in search of safety? Deborah Nicholls-Lee visits the Stedelijk Museum's newest exhibition, Solution or Utopia? Design for Refugees.
In stark contrast to the magnificent oil paintings that hang in the adjacent gallery, a sheet, a tent and a urinal are among the prosaic artefacts that populate the Solution or Utopia? exhibition. Here the emphasis is on necessity and survival – and the beauty is all in the design.
Yet a closer look reveals that the items are less mundane than they seem: The sheet is biodegradable, the tent can be worn as a raincoat, and the urinal uses biofuel cells to convert urine into energy to light up the toilet block, making it safer to use at night.
'Design and architecture…is not only about nice chairs,' explains Ingeborg de Roode, curator of industrial design at the museum. It is hoped, she says, that the exhibition will show visitors the potential of using design for social purposes and will inspire other designers to consider this type of project.
Many of the exhibits on show were entrants in the 2016 Refugee Challenge, a competition organised in partnership with UNHCR (UN Refugee Agency)  and the IKEA Foundation. The challenge, which attracted 631 submissions from 70 different countries, was launched at the annual What Design Can Do conference in Amsterdam, and set designers the task of improving the reception and integration of refugees.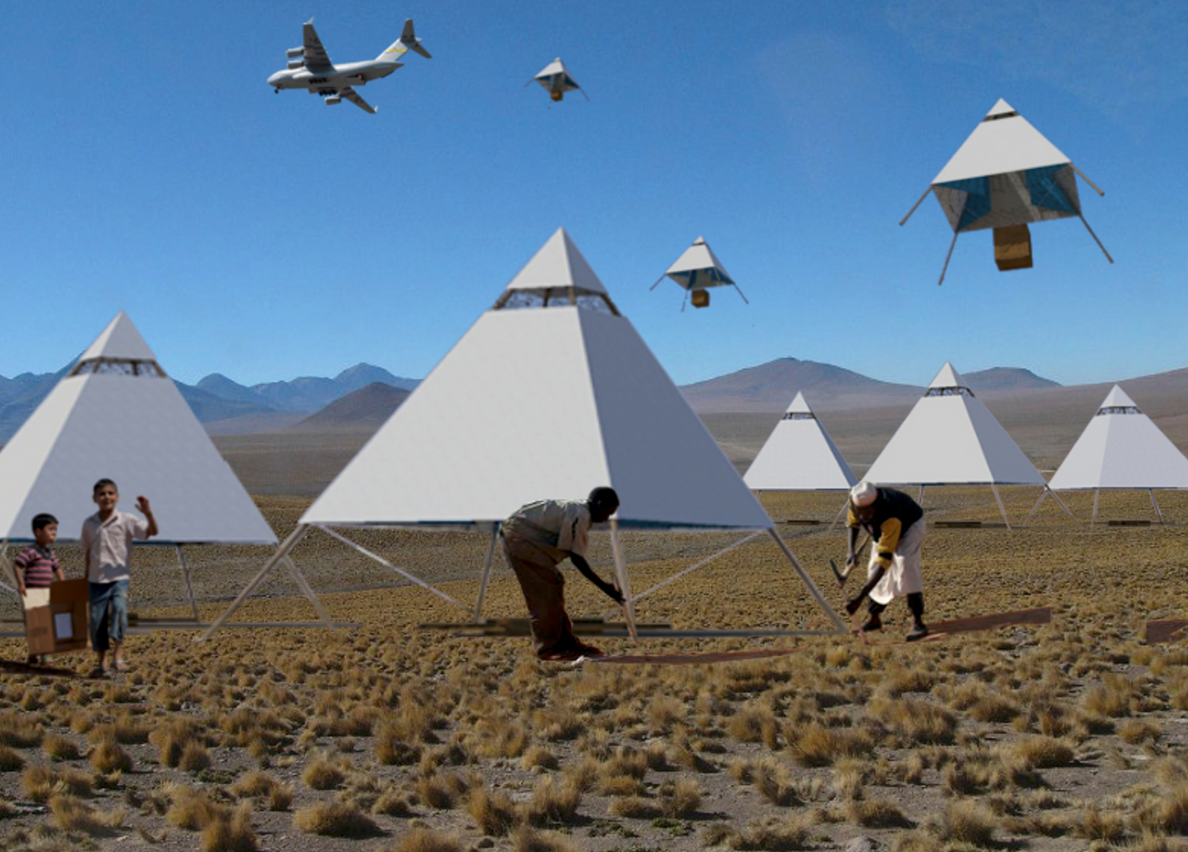 Migrant designers
Andrea Venkeman, head of UNHCR Netherlands, really believes that 'designs can help' in times of crisis such as this, but emphasises that 'making sure that refugees participate is key to any solution'.  This exhibition has certainly taken that on board. Syrian architects Mary Farwy and Michael Barchini were members of the team of curators, and many of the designers featured are refugees themselves.
One of these is Syrian artist Yara Said. She designed the orange and black flag paraded by the refugee team at the 2016 Olympics. It was inspired by the life jackets worn by migrants and abandoned in their hundreds on Greek beaches.
'One year and a half ago, I was on the road, fighting for my life. And five years ago [in Syria], I fought for my life every single day.' The flag, she explains, was a response to the trauma she relived when faced with media images of the migrant crisis and the need for a new language to talk about it.
'People were sharing so many pictures of dead children and women on the road. ..It breaks my heart every time I see these pictures…and for me it's just traumatising every time. I was very upset about this and I thought we needed a visual sign. If you want to talk about refugees you don't have to use a picture of a dead child, you can use a symbol.'
The language of migration
Finding the right language was also a key challenge for the curators, who debated various alternatives for the word 'refugee', which some feel has become stigmatised in the media. The 'Refugees Welcome' stickers were particularly divisive, says curator, Ingeborg de Roode. 'Is it a good idea to address refugees as a separate group when they are already trying to integrate into society? We don't know. We don't give the answer, but I think it's an interesting item to discuss.'
This sensitivity to language is perhaps best seen in one of the exhibition's many digital exhibits, the Common Sans font. When you type the word 'refugee', it automatically changes it to 'human'. Refugee status, it suggests, is temporary, but we are all human.
Several exhibits also address the challenge of communicating in a foreign country; there are picture dictionaries, audio flashcards and even refugee-specific emojis.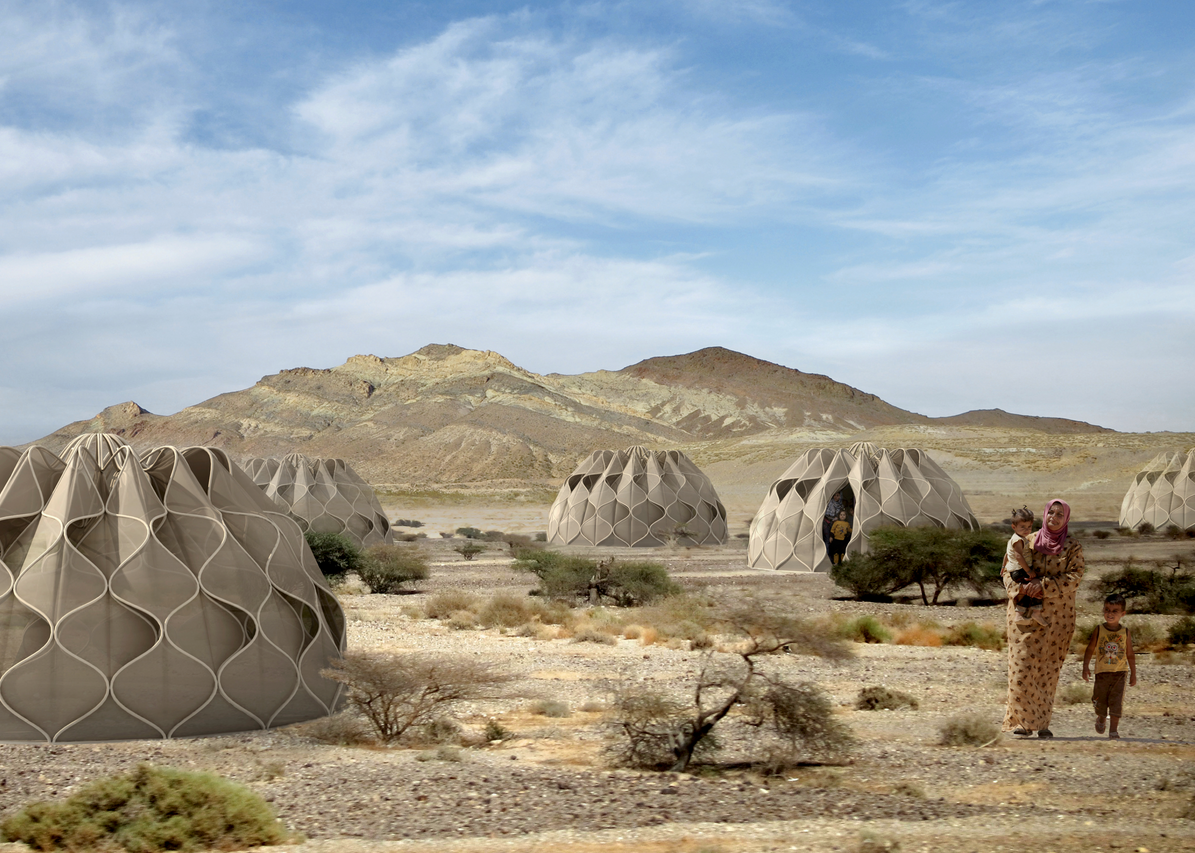 Thought-provoking design
Perhaps the boldest solution proposed in the exhibition is 'Europe in Africa', a city state created on an artificial island between Italy and Tunisia. Plans include a university, a business park, an agricultural zone, and even a football stadium. Ambitious and risky, but certainly inventive and interesting.
In a time of crisis, with migrants spending an average of 17 years (UNHCR) in transition, the need for innovation is paramount. Solution or Utopia? is a celebration of the power of art and design to find practical solutions to widespread misery and provides an important insight into the migrant condition.
'As you go through this exhibition', urges Yara Said, 'Don't think about the beauty of it; think about the humans behind it, because it's real people who want to use these designs, and you can really save a life.'
Solution or Utopia? runs from May 20 to September 3 2017. An additional part of the exhibition can be seen at Lola Lik, an asylum centre and community space in south-east Amsterdam.
Thank you for donating to DutchNews.nl.
We could not provide the Dutch News service, and keep it free of charge, without the generous support of our readers. Your donations allow us to report on issues you tell us matter, and provide you with a summary of the most important Dutch news each day.
Make a donation