Pledge to uphold key Dutch values now included in integration package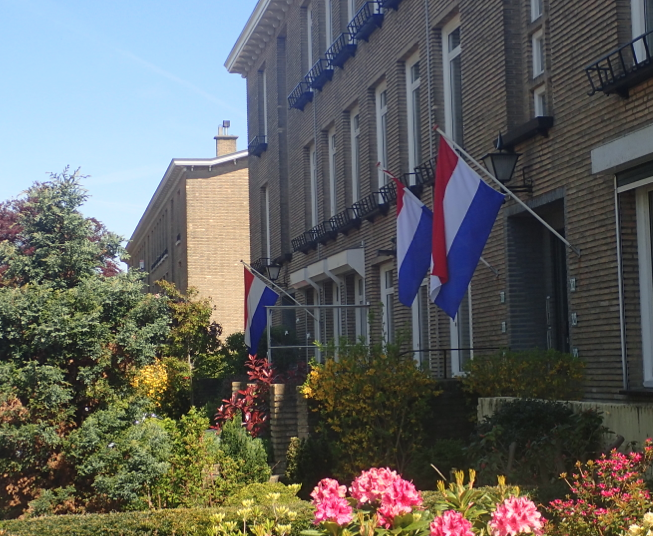 The senate has approved legislation which requires everyone who has to take an integration course or applies for Dutch nationality to sign a pledge promising to uphold key Dutch values.
The introduction of the pledge was backed by a large majority of MPs in February and now has the approval of the upper house. It will come into effect in October
The participatieverklaring – participation declaration – includes a commitment to 'respect' values, such as freedom of speech, and 'make an active contribution to Dutch society'.
Local authorities will be able to fine people who refuse to sign up to €340. They can also be refused a residency permit or citizenship.
Opponents of the declaration point out that new arrivals are being asked to sign a document which not all Dutch nationals support or adhere to.
Declaration
What does the participation declaration say? Here's a translation of the version currently being used in town halls around the country.
Welcome to the Netherlands! The Netherlands is a constitutional democracy. This means that everyone has the same rights and that everyone must obey the same laws. In the Netherlands, the values of freedom, equality and solidarity are central. These values are connected to rights which also apply to you. These values can only be upheld if everyone actively contributes to society. In the Netherlands, participation is extremely important.
Freedom
In the Netherlands, everyone may think, do and say what he will. This means that: Everyone can express their own opinions
Everyone may have their own belief and is free to decide whether to believe or not
Everyone has the right to his or her own sexual preference
Everyone has the right to make their own choices and independence
There are boundaries to this. What someone says or does may never conflict with the law. For example, you may not deliberately insult someone, discriminate against them or stimulate hatred.
Equality
In the Netherlands, all citizens are treated equally. Discrimination on the grounds of sex, belief, origin or sexual preference is not accepted.
Solidarity
In the Netherlands, citizens are responsible for society. Citizens have the right to live in a safe environment, to decent housing, to fair labour contracts, a minimum wage when they work, good education and good medical care. The government has a duty to protect people against exploitation and unfair treatment. In principle, citizens must ensure they can look after themselves. If that is not possible, and no-one else can help, the government will offer help.
Participation
In the Netherlands, we ask all citizens to contribute to a pleasant and safe society, for example, by working, going to school or doing voluntary work. This can be done in the neighbourhood, at school or through an association. Speaking Dutch is very important in this.
I declare that I have taken note of the above listed Dutch society values and that I will repect them. I declare that I want to make an active contribution to Dutch society and that I expect to be given the space and the cooperation of my fellow citizens to do this.
Signed:
Please note, this is a rough translation by DutchNews.nl for information purposes only
Thank you for donating to DutchNews.nl.
We could not provide the Dutch News service, and keep it free of charge, without the generous support of our readers. Your donations allow us to report on issues you tell us matter, and provide you with a summary of the most important Dutch news each day.
Make a donation