Fifty years on, Dutch fashion duo Puck & Hans are at Amsterdam Museum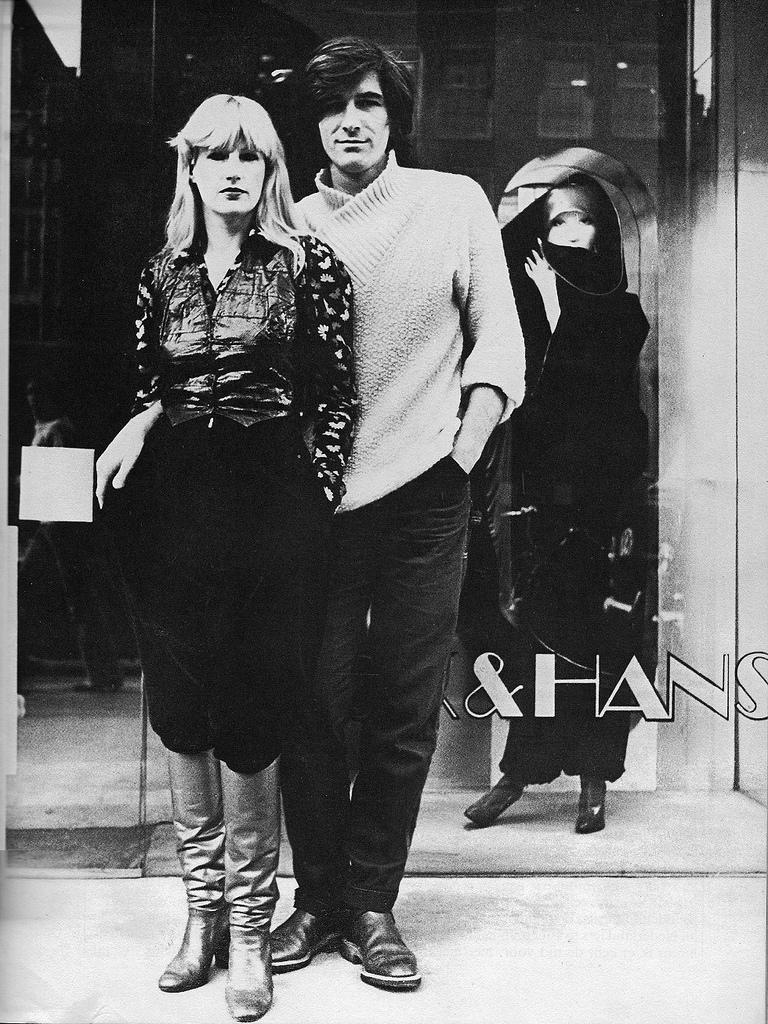 It is half a century since Dutch fashion duo Puck Kroon and Hans Kemmink opened their first clothing store in The Hague. Together with the Amsterdam Museum, they have curated a rich retrospective on these flamboyant years: 'Puck &Hans – Local Couture'. Deborah Nicholls-Lee toured the new exhibition with the famous designers to find out more.
On Amsterdam's busy Rokin, flanked by a mobile phone outlet on one side, and a cosmetics chain on the other, is yet another cheese shop. But the listed building at Rokin 66 was not always a tourist trap. From1974 to 1998, it housed one of the most iconic women's fashion boutiques in the country.
The elaborate, outlandish window-dressing – created by Hans himself – the avant-garde designs, and the promise of a glass of wine and a good chat inside, attracted style-seekers from far and wide and gave the shop its reputation as a 'happening' and not just a place to buy clothes. 'Puck & Hans was really something,' says Annemarie den Dekker, the Amsterdam Museum's head curator. 'It was where you went to feel special…It was something really new,…the place to be.'
Still stylish
This was to be married couple – and design partners – Puck and Hans' last and most celebrated store. In 1998, feeling that the fashion world was losing its sense of fun, the pair shut up shop and devoted time to other pursuits: Puck to the study of History of Art, and Hans to photography.
Yet today, almost 20 years later, and now in their seventies, they are still unshakably chic. At the press opening for their exhibition, just a two-minute walk from where the Rokin shop stood, both stand tall in modish leather platforms.
Hans' leopard-print shirt is tempered by a well-cut dark suit and Puck is mostly monochrome in white jeans, black asymmetric blazer, voluminous printed scarf, and trademark tortoise-shell spectacle frames with matching over-sized earrings. But they have none of the airs of many modern-day designers. They quickly mix in with the visitors, shaking hands and squeezing in among them to chat.
A Hands-On Approach
This unassuming, hands-on approach to life was also much in evidence in the planning of the exhibition. It was Hans who put out the call on Facebook for the one thousand plus items needed for the retrospective. The project saw him and Puck criss-crossing the country, knocking on doors, collecting pieces from die-hard Puck & Hans fans who were delighted to meet their idols in person. They also teamed up with Voordekunst, to crowd-fund over €20,000.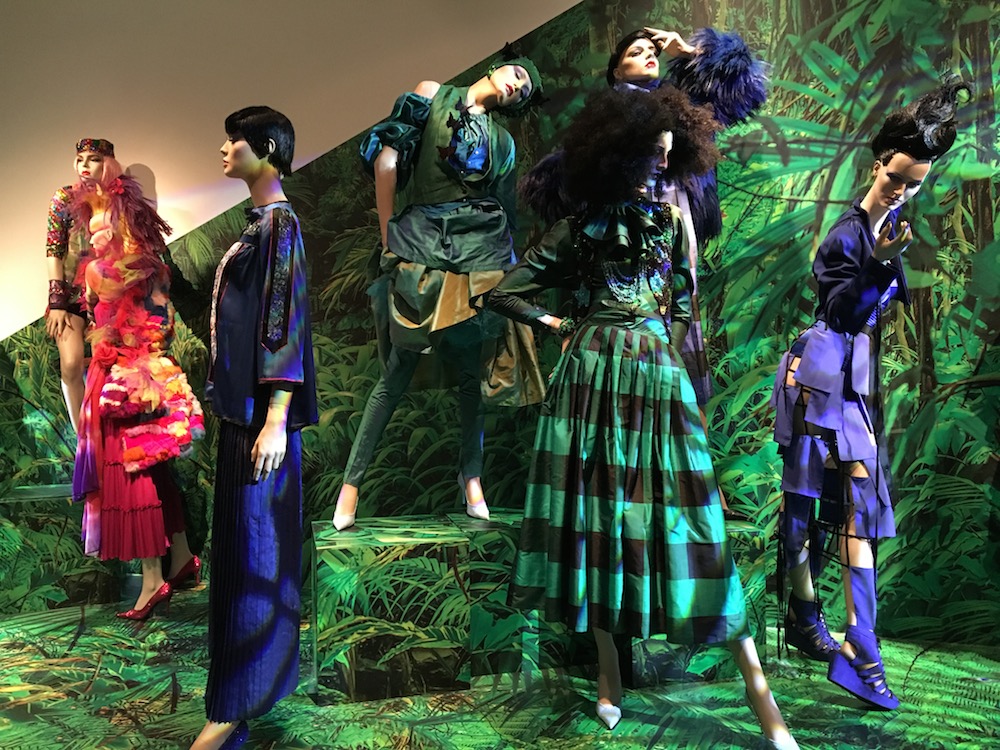 A mark of the quality of the brand is the survival of so many pieces, some of which were still being worn by their donators. Unsurprisingly, after decades of wear, some items had degraded a little and many of the minor repairs – a new button here, a small tear there – were undertaken by the nimble fingers of Puck herself.
One unexpected complication was the historical setting of the exhibition as there were many restrictions in place to protect the precious artefacts and furniture. 'We found it really hard to work in a museum,' explains Hans, who had enjoyed much greater creative freedom with the displays in his shops. 'We had to adapt to the museum's rules'.
Ever inventive, Puck turned adversity into art. The 17th century table which they wanted for their exuberant Last Supper display, is now protected by a splendid tablecloth, the fruits of months of Puck's labour at the sewing machine. The immaculately stitched covering is, explains Puck, a pastiche of King's Day finds, thank you letters from clients, and name badges in gold thread – a homage to all those who worked on the project and partnered Puck & Hans over the years.
Nostalgia
Under the guidance of curator and designer Maarten Spruyt, Puck and Hans faced another challenge: choosing what to showcase from the 1,700 items owned by the museum or loaned to the exhibition. This was a 'nostalgic feast' for Puck and Hans, says Spruyt, and it was difficult for them to remain objective when reunited with 'all these designs that they had not seen for years'.
Organised thematically rather than chronologically, the displays advocate an enjoyment of the outfits for their beauty and craftsmanship, independent of any historical context. For visitors wanting more background, the accompanying audio tour, narrated by Puck and Hans, paints a fuller picture of the era.
We learn, for example, about their flower-painted Morris Minor, which attracted the attention of the police; their collaboration with stylist Frans Ankoné – who also worked on this exhibition; and the 'immense joy' ( Puck) of their colourful catwalk show at Amsterdam's zoo, complete with Caribbean band, palm trees, and dancing.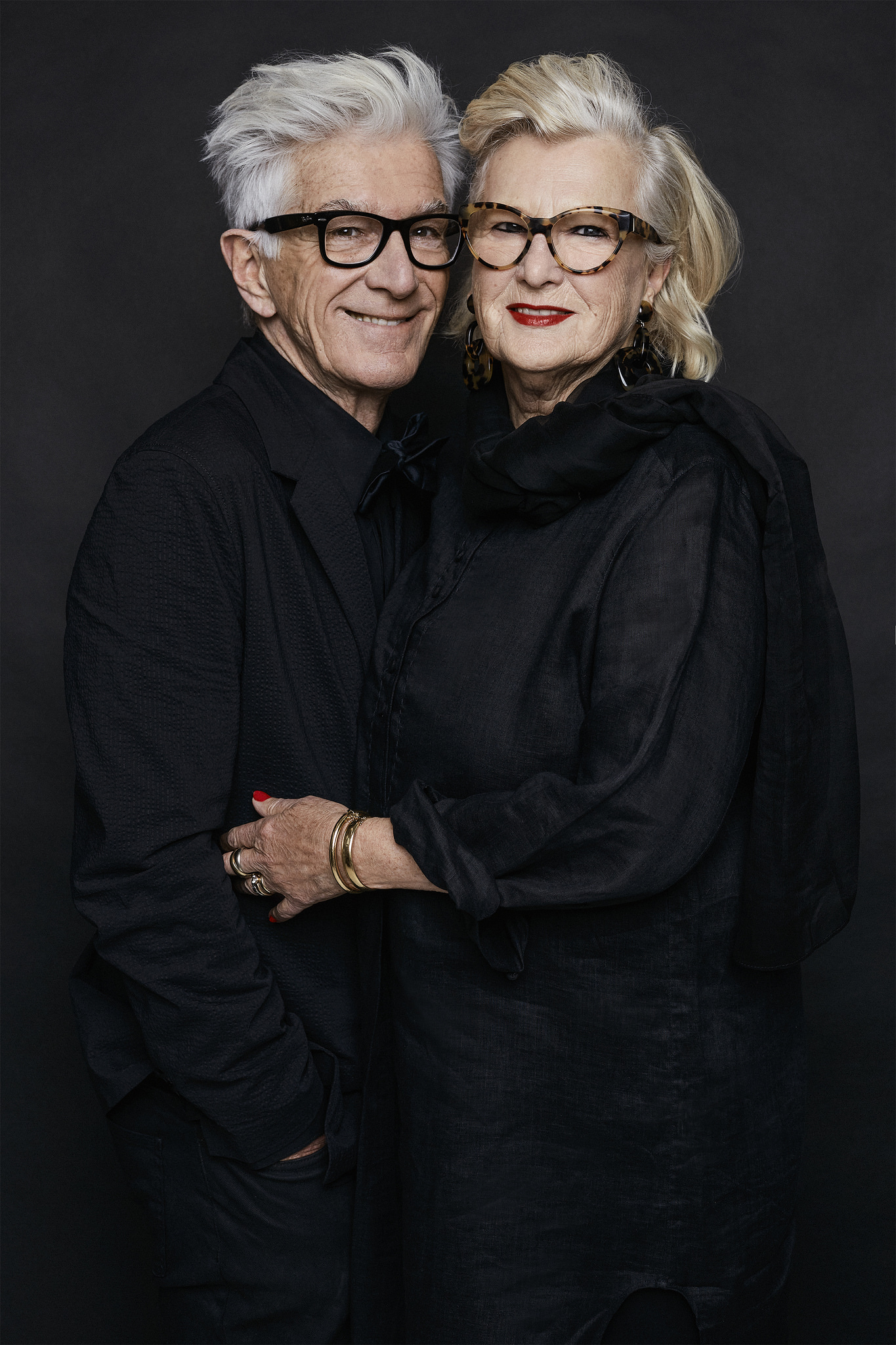 Escapism
In Puck & Hans clothing, you could be anyone. The black and white 'Business' collection, with its newsprint patterns, severe shoulder-padding, and asymmetric pleats, implies power and non-conformity; while the black lace, leather and heels of the headless mannequins in the 'Sexy Black' gallery, suggest an anonymous, after-hours eroticism.
There is exaggerated romanticism in the ruffles, billowing sleeves, and appliqué flowers of the 'Water Lilies' collection, and exoticism in the sequins and frills of the kaleidoscopic 'Birds of Paradise'. The adventurous 'Africa', 'Oriental' and 'India' sections, with their rich spice colours, were inspired by the couple's travels, which introduced them to new fabrics, techniques and ideas. Hans shows us the mannequin suspended from the ceiling in the yogic flying position, enjoying Spruyt's fun interpretation of the theme.
Humorous touches pervade the ambitious exhibition, from the pointed bras and corsetry, tossed mischievously amongst museum relics in the display cabinets, to Puck and Hans' presence – in mannequin form – at the grand table for a symbolic 'Last Supper', where they feast on 50 years of memories.
Beneath Puck's hands with their painted red nails, letters in gold fabric spell out an aptly chosen quote from Nelson Mandela:'It always seems impossible until it's done.'
Puck & Hans – Local Couture can be seen at the Amsterdam Museum to September 3. A documentary about the exhibition by Peter Wingender at Smarthouse films is due for release later this year.
Thank you for donating to DutchNews.nl.
We could not provide the Dutch News service, and keep it free of charge, without the generous support of our readers. Your donations allow us to report on issues you tell us matter, and provide you with a summary of the most important Dutch news each day.
Make a donation