Dutch cycling centre stage at Velocity 2017 conference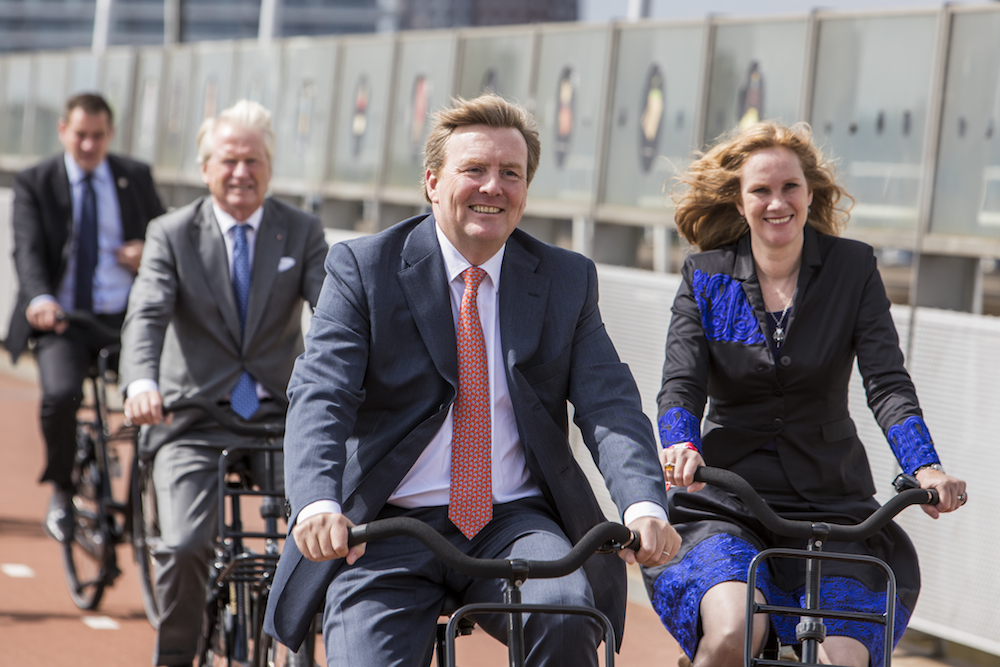 Hundreds of cycling enthusiasts are gathered in Arnhem and Nijmegen this week for the biennial Velocity cycling congress. In total, speakers and guest from some 40 countries, including Australia, China, India and South Africa are attending the four day event, which ends on Friday.
The Netherlands is known for having some of the best cycling infrastructure in the world, but the Dutch attitude to bikes – think no helmets, for example – can raise a few eyebrows. So here's some key facts about the Dutch and their bikes.
How many bikes do we have?
According to Fietsersbond, there are 22.3 million bikes in the Netherlands, which is more than one per head of the population. We bought 928,000 new bikes, with total value of €1bn in 2016. The average price? A whopping great €1,000.  We are also buying more of those sneaky electric bikes – almost 60% of the total bike bill last year is due to the sale of e-bikes.
How many get stolen?
Not everyone reports a stolen bike but 96,507 were officially reported stolen in 2016. That's a drop of 10% on the year before. However, research from the national statistics office CBS suggests only one in three bike thefts is reported. Your bike is most likely to be nicked while you are out shopping, not from outside your house at night.
How safe is cycling?
We are always being told that cycling in the Netherlands is the safest in the world, thanks to the cycle path network and the way bikes are separated from other traffic.
But a quarter of traffic fatalities are cyclists  – that was a whopping 184 people in 2015. Cyclists also account for 40% of all traffic accident-related hospital visits – some 9,000 people a year. The older you are, the more likely you are to be killed. The over-80s only account for 3.5% of all cyclists, but accounted for 30% of 2011's fatalities.
By the way, it you thought it was okay to leap aboard your bike after a night at the pub you'd be wrong. Cycling under the influence of alcohol is an offence – the official limit is a blood alcohol level of 0.5 – just the same as for driving a car.
What's the view on helmets?
If you see someone in a bike helmet, they are either a child who has not yet succumbed to peer pressure and 'lost' it, a pro or a tourist.
According to the Dutch cyclists union, helmets give cyclists a false sense of security and making helmets compulsory will lead to fewer people using their bikes. And, says the union, it would be 'undesirable' if the 12 million people who benefit from the health effects of cycling were to stop because they had plonk a helmet on their head. And other research shows 60% of us would do just that.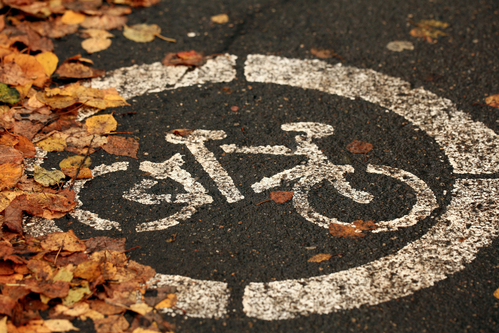 How fast can you go?
Most people pedal at a sedate 15 to 18km an hour, says the cycling union. The record for speed biking is held by Dutchman Fred Rompelberg. He zoomed past the stopwatch at a frightening 269km per hour in 1995 and hasn't been beaten since.
The average cycle distance each trip is three kilometres, or 15 minutes pedalling. The Dutch are more likely to walk if their destination is at kilometre or less away. If it is between one and four kilometres they get their bikes out, but If it's more than that they prefer to drive.
So what about the infrastructure?
The Netherlands cycle path network stretches almost 35,000 kilometres and the country spends some €400m a year on its bicycle infrastructure. Noord-Brabant has most cycle paths followed by Gelderland. The cycling union has its own route planner so you can make the most of them.
Where to park your bike?
It's an increasing problem in the big cities, where bike traffic is growing at up to 3% a year, according to research by newspaper Trouw. Student cities in particular have a shortage of places to park bikes. This despite the fact stations have a whopping 320,000 official bike parking spaces.
In Amsterdam, the city council wants to encourage more people to use underground bike parks, which are often empty. The capital has an estimated 880,000 bikes and their use has gone up 44% since 1990, the council says. The city has an active get rid of wrongly parked bikes policy, and if you break the rules, your bike will be removed to a special storage facility far away in the docks.
And as for bikes which are just abandoned? According to Utrecht University research, youngsters and the highly-educated are most likely just to dump their bikes when they get old or a flat tyre. The government is currently working on a strategy to deal with what it calls 'orphan bikes' which it says fill up some 20% of bike park spaces.
Bike vs car?
Cycling in a town will, on average, get you to your destination 5% quicker than driving and in big towns (over 100,000 inhabitants) it is 10%. The bike always wins when the distance to be covered is three kilometres or less. If it's more the car is quicker, including parking and walking to the destination.
So why do the Dutch get their bikes out? They use them for everyday stuff: for shopping, going to school or work, seeing family and friends, going to bars, cinemas and theatres. Fewer than 10% of all cycle rides are of a recreational or keep fit nature. On an average day, five million cyclists are good for 14 million cycle rides.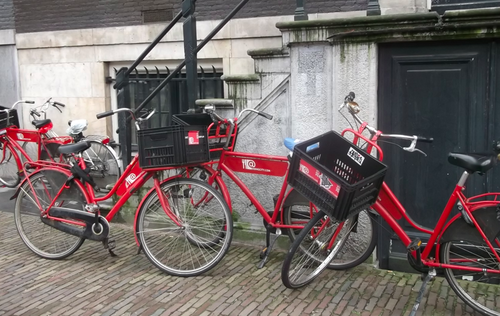 What about the weather?
The Netherlands is far too soggy to cycle..or is it? According to weather bureau KNMI it only rains 6.5% of the year. Much depends on how much time you spend outside. If you spend an hour cycling in May your chance of getting wet is 0.09%. In December it is 0,16%. Of course, with the proper gear you need not get wet at all.
If you are an all-weather cyclist, there is nothing more annoying than racing off to work and getting stuck behind hoards of amateurs, often in high heels, who hit the roads as soon as the sun comes out.
What about the financial side?
Cycling is free – well, it is once you've paid for your bike and a lock or two, and assuming you are not an anarchic city cyclist and won't get fined for cycling without lights, jumping a red light or parking in the wrong place. And of course you need insurance against theft which will set you back around €50 a year all-in, plus a natty rain suit and an endless supply of led lights on elastic.
There are even financial benefits.  If you use your bike for work-related transport you can claim 19 cents a kilometre as a tax-free perk – and that includes cycling to work. And your employer can even give you a company bike.
Thank you for donating to DutchNews.nl.
We could not provide the Dutch News service, and keep it free of charge, without the generous support of our readers. Your donations allow us to report on issues you tell us matter, and provide you with a summary of the most important Dutch news each day.
Make a donation