The Next Web: technology's effect on all of us takes centre stage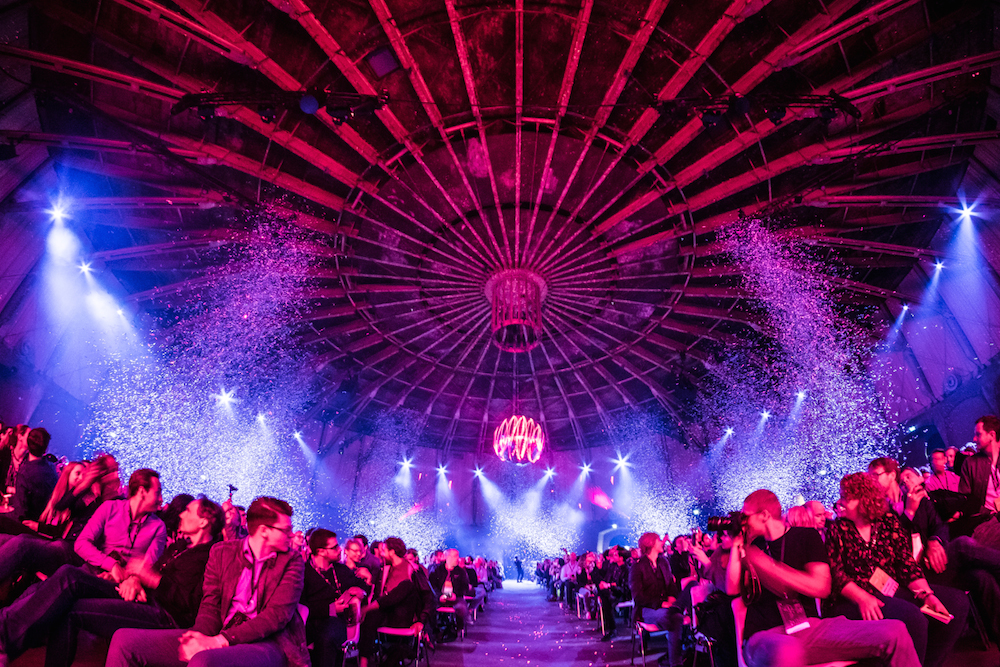 A lot can happen in a year. In 2016 The Next Web almost doubled in size and in 2017 it was bigger still. More interesting though was that the size and scope of technology's effect on us – not just our businesses but the way we live our lives, in fact our very notions of reality – was up for discussion too. Esther O'Toole took a look.
'They failed to take into account…man's almost infinite appetite for distractions,' Aldous Huxley

When Aldous Huxley wrote his classic dystopian novel, Brave New World, he suggested that the comfort of a technologically enhanced life, and the distractions it provides us, may pose a risk to individual freedoms. Weird, you'd think, to hear that quoted at the start of a massive tech conference. But James Williams is a philosophy PHD at Oxford. He kickstarted day one with a thoughtful break down of how distracting our current tech has become and his ideas on how to avoid that distraction becoming all consuming.
'I think something profound is happening to attention in the modern age,' Williams told his audience at the opening the Entrepreneurship & Talent events on Thursday morning. 'It's more than a distraction or addiction and how we respond to this change could be one of the biggest moral questions of our age.'
Time well spent

Williams is the founder of the Time Well Spent campaign which is focused on how users can gain a voice in the design of technologies we have all come to rely on. Talking to DutchNews.nl, he outlined what he describes as The Attention Economy, in which users pay for services with time and attention and how this has become a form of labour to maintain our interaction with services and communications that should be serving us, not the other way round.
Though he was clear to point out that it is not malice aforethought by the tech designers, Williams believes that self discipline on the part of the user is not sufficient to stop app alerts and the internet sucking up all our time. Rather we need to find means to collectively 'assert and defend our freedom of attention'.
So, Time Well Spent is in part an awareness raising campaign, part exploration and research, and part attention labour union. It seeks to provide a positive, assertive way of combating a problem that currently seems an inescapable part of using consumer technology.
'The Netherlands has a real openness and appreciation of the challenges,' Williams concluded. 'If the world could follow the Dutch way of thinking, I think that would be a really good thing.'
Talk to the users
It was testimony to the thoughtful programming of this year's event that Williams was booked. More so that he was not the only voice raising these concerns. Similar themes came up in the key-note by Kathryn Myronuk, a founding member of renowned Silicon Valley institute, Singularity University. SU was founded by some of the biggest players in tech to help support startups focused on real global challenges. They now have a base in Eindhoven too.

Myronuk pointed out the need for technologists to get out of their own silo. You can engage your user or potential audience directly now, ask them what they think, need and want; as SU students did in a project tackling sexual abuse in schools in Liberia, she said. With a simple online survey, even students with a 2G internet connection were able to send real time feedback and within an hour the researchers were able to chart the widespread nature of the problem they were looking at.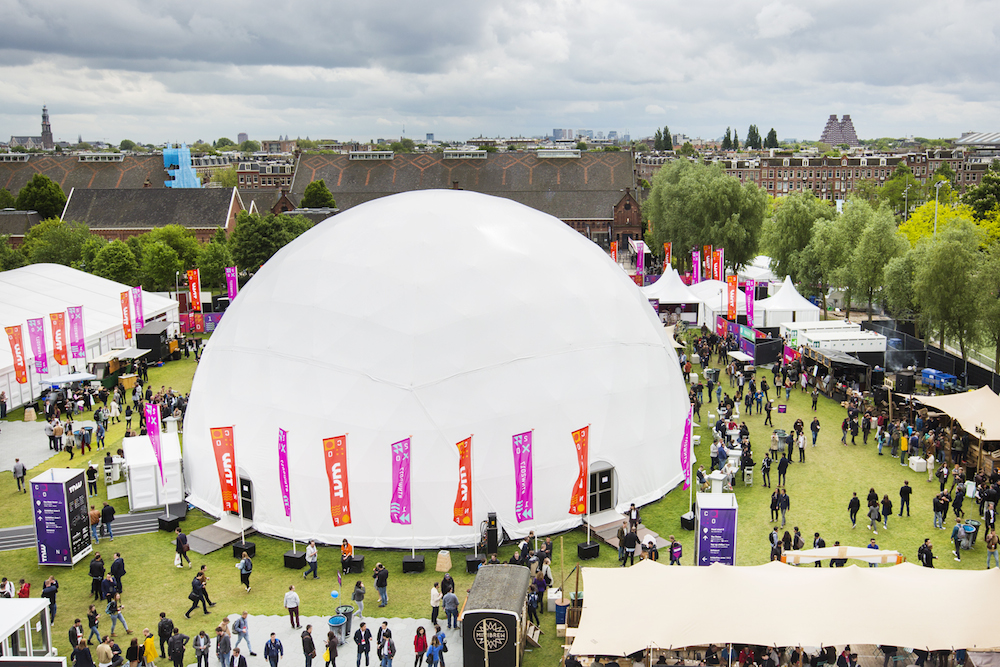 Critical thinking
'The difference today is that as these new technologies become usable…as the dilemmas that they might have become visible we can say, hey, let's do what Liberia does,' she says.  'Let's ask every teenager involved what they think of this issue. Let's decide that the 21st Century attitude is that since we can ask everybody involved, at least for that initial discussion, let´s assume that we need to do that.'
This was the stuff that was worth bearing the long queues of opening day for. And provided the kind of critical thinking and inspiration some visitors were after.
´We´re looking for design related topics. Like the design thinking workshop. Maybe we'll meet some new people, and you always bump into some familiar faces,' says visitor Thalia Keren, an interaction designer from Rotterdam based Unitid.
'Yes, we want to inspire ourselves and hear new things,' agreed her colleague Myrthe Geldof.
Reality hacking
And that inspiration was on hand. Echoing Williams on Friday morning was Galit Ariel, author, AR specialist and self-proclaimed Digital Hippie.
She told DutchNews.nl: 'I believe that we shifted away from forming technology that serves human needs, to technologies that trigger compulsive behaviours – attempting to 'train' to adapt to machine thinking.'
Her ideas on how to improve on this situation were very much in line with Williams', 'designing to user needs rather than market gaps; designing with the core aim of creating a long-term value for user, industry and technology.'

Ariel was talking on one stage about the risks of literal 'reality hacking' (as technologies such as AR and VR advance). Meanwhile speakers elsewhere were still focused solely on revenue creation and driving growth. The two side by side seems to point towards a new shift in thinking among technologists and researchers, away from the passion and success of those creating the tools of our futures, to the real needs of the beneficiaries of their inventiveness.
But isn't that why people come to The Next Web? Sure, they have continued to build on the festival vibe, great evening events and resources. But, to hear from a wide range of experts and mavericks, and get a grasp on where things are going next; that´s what makes TNW more than just a jazzed up business conference.
The ethics of those creating consumer technologies have never been more important. And we as users need to feel empowered to engage with the creators of our digital world, so it is made in our image.
Thank you for donating to DutchNews.nl.
We could not provide the Dutch News service, and keep it free of charge, without the generous support of our readers. Your donations allow us to report on issues you tell us matter, and provide you with a summary of the most important Dutch news each day.
Make a donation