'I am surprised that I like living here!'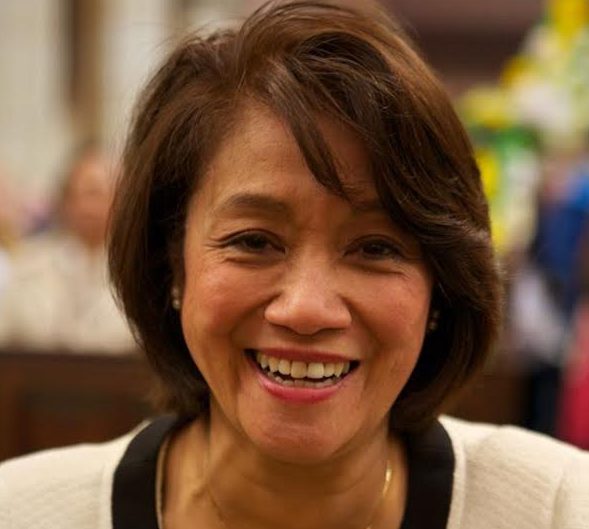 Alma Patist (64), a Filipina married to a Dutchman, has been living in the Netherlands for two decades. She has no time for complaining expats, loves Dutch comfort food and works as a teaching assistant in an international school.
How did you end up in the Netherlands?
In short, I married a Dutchman. I didn't think that we would ever live in the Netherlands but certain circumstances brought us here. We were in our forties and living in Singapore as expats. Our work took us to different countries but my husband's company closed. Eventually we decided to move to the Netherlands because my husband and our two kids are Dutch, so we decided it was time to come back 'home'.
How do you describe yourself – an expat, lovepat, immigrant, international ?
I don't like to label myself. I am just a human being who has lived in many places!
How long do you plan to stay?
I'll be here forever. My kids and grandchildren live here and life is kind. The government and the people really look after you. Even if you don't have any money the state will make sure you have what you need. I have a friend who has been here for 20 years and she didn't contribute by working but she has a nice apartment and is on subsidised living. Some people may think that it's not fair but I the way I look at it is, if you can afford to help then you should. My husband and I are comfortable and have property and savings so why not take care of others too?
Do you speak Dutch and how did you learn?
I can hold a decent, simple conversation in Dutch but I will admit that it's not very good. I taught myself how to speak Dutch when I first came to visit in 1974. But when I moved here for good 20 years ago, I went to Dutch classes. On good days people understand what I am saying, but on bad days they have no idea what's coming out of my mouth! It can be difficult because sometimes I can't fully express myself. But I have no excuse, I should learn how to speak Dutch better.
What's your favourite Dutch food and why?
I love Dutch comfort food like stampot with endive. In the Philippines our comfort food is arroz caldo and sinigang so it almost hits the spot in the same way. I also like kapucijners which I make at home and I fry up some bacon and onions. With regards to haring, I still haven't been able to enjoy it. I can't stand the smell and texture!
How Dutch have you become?
I've always just seen myself as a Filipina living in Holland. I suppose Dutch people are said to be direct and opinionated. I have always been that way and maybe living in the Netherlands has made me more like that. I believe that everyone should have rights. It's important that we speak our mind!
Which three Dutch people (dead or alive) would you most like to meet?
I would love to have Van Gogh, Mata Hari, and G. Bruggink over for dinner. I'd love to learn about Van Gogh's life. It would be interesting to find about the line between 'crazy' and 'genius' because I really think that he was a genius. I am also so curious about Mata Hari. She was this beautiful woman who was a spy. Can you imagine how brave she was, especially in that day and age? G. Bruggink was a parish priest in our neighborhood and we were connected in some unspoken way. I don't know what it was about him, but he would just show up on my doorstep when I needed advice or help.
What's your top tourist tip?
The Netherlands is a beautiful country, so I would advise tourists to see more than just Amsterdam. Another thing would be to see the country through the eyes of a local. When I have visitors, I always show them my daily life so we'll go to the markets and supermarkets. My most recent house guests were from the United States and they just loved looking at all the breads and cheeses at the local supermarket.
Tell us something surprising you've found out about the Netherlands
I am surprised that I really like living here! From my experience, there is so much bashing about living here within the 'expat' community. They complain about anything and everything – the banking system, the food, and so on. But I can't stand the complaining and comparisons. Living in the Netherlands is great, I don't understand it.
If you had just 24 hours left in the Netherlands, what would you do?
I'd go for a walk in a park, stroll along a market, visit a museum, and then sit down in a corner pub and have a beer and a chat with the regulars. Amsterdam Bos, specifically, is huge and beautiful.
Alma Patist runs the blog Alma Matters. She was talking to Marisse Gabrielle Reyes
Thank you for donating to DutchNews.nl.
We could not provide the Dutch News service, and keep it free of charge, without the generous support of our readers. Your donations allow us to report on issues you tell us matter, and provide you with a summary of the most important Dutch news each day.
Make a donation