Partner content
Can Dutch firms ban their staff from wearing headscarves?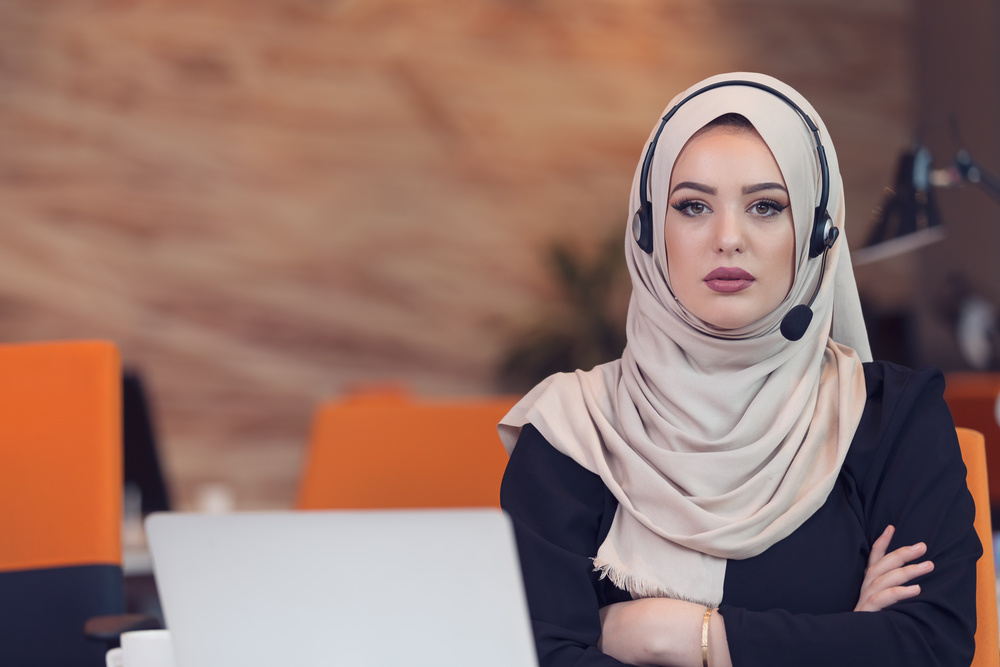 Does a recent European Court ruling mean Dutch companies can ban their employees from wearing headscarves?
The answer is, to put it simply, both yes and no. Bans on wearing 'any political, philosophical or religious sign' are not discriminatory, the European Court of Justice said in its ruling last month. However, employers can only implement them as part of broader rules regarding employee appearance.
The Court ruled on the case of Samira Achbita, a receptionist employed by G4S Security Company in Belgium, who began wearing a headscarf to work for religious reasons. She was subsequently fired after refusing to remove the headscarf after the company implemented a dress code which included a ban on wearing religious symbols in the work place.
Achbita challenged her dismissal in a Belgian court. The Belgian court then referred the case to the European Court of Justice (ECJ). The ECJ was asked whether banning a headscarf in the broader context of banning religious and political symbols violated the EU Equal Treatment Framework Directive. This directive is part of the Employment Equality Acts 1998 – 2015, which forbids discrimination in the workplace based on, among other things, race and religion.
Highest EU court
The Court of Justice is the highest court in the European Union. It is tasked with interpreting European law and ensuring that European law is applied across all member states. The Court, which sits in Luxembourg, is comprised of one judge from every EU-member country, 28 in total, though most cases are heard by a smaller panel of judges.
The ECJ ruled jointly on G4S v Achbita  with another discrimination case, Bougnaoui v Micropole. In that case, a French woman, Asma Bougnaoui, had been sacked  after a customer complained that her headscarf was 'embarrassing'. She was asked by her company to remove her headscarf after the complaint and when she refused, she was fired.
This does not mean, as it has been reported in some media outlets, that employers can ban their employees from wearing a headscarf. Instead, companies can ban headscarves only if the ban is part of a broader requirement to maintain a neutral workplace.
Equal treatment
That means a company may forbid employees from wearing items which indicate a particular religious, political or philosophical belief. The ban must apply universally across all employees. A company cannot, for example, require one employee to remove a headscarf while allowing another to wear a Christian cross.
The ruling also only applies to customer-facing employees and did not address those employees who do not deal directly with customers. In addition, the employer must investigate whether or not it is possible for the position to be altered so that the person in question does not have to interact with customers.
The ruling has garnered mixed reactions. Both Amnesty International and the Conference of European Rabbis expressed concern that the ruling opens up the door to discrimination while the British Humanist Association indicated it felt the ruling balanced everyone's rights fairly.
In the Netherlands, Dutch employers organisations welcomed the ruling, saying it gave more clarity about what company executives must do if there are problems with employees about dress.
Dress codes
Employers who wish to enforce a neutral workplace should evaluate their employee dress codes and ensure there is a fair balance between the burden on the employee and the office requirements. Employees should advise themselves of their rights. They should expect their employer to have clear requirements for the company dress code.
Workplace rules can be complicated. The Legal Expat Desk is here to help. Employers and employees who have questions or concerns about this new ruling and how it may apply to them or to their company can contact us at legalexpatdesk.nl
Thank you for donating to DutchNews.nl.
We could not provide the Dutch News service, and keep it free of charge, without the generous support of our readers. Your donations allow us to report on issues you tell us matter, and provide you with a summary of the most important Dutch news each day.
Make a donation