Forget hygge, here's 11 essential steps to Dutch gezelligheid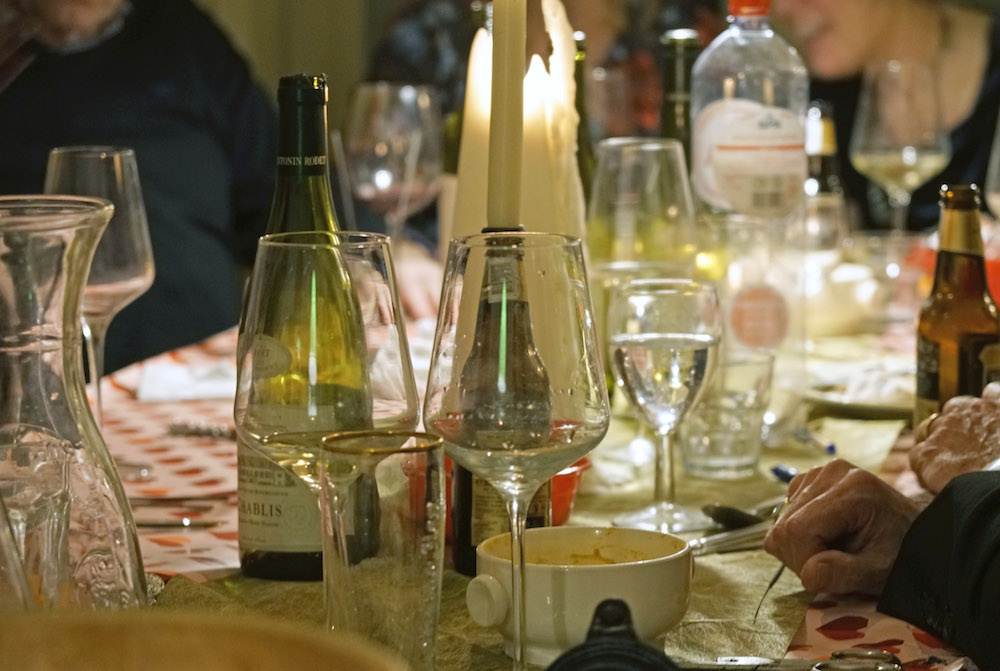 You can hardly move at the moment for books and articles singing the praises of hygge – the Danish art of getting snug and cosy at home. But we think the Dutch version – gezelligheid – is unfairly overlooked, easier on your pocket and less of a nightmare to pronounce. Like hygge (or so we've been told), it's a blend of simple pleasures: cosiness, togetherness, conviviality, jolliness, contentedness. Here's our 11-step guide to the essentials of chilling out, Dutch style.
1 Firstly, make sure your home has the right look and feel. That means sitting in semi-darkness with a lot of flickering little candles in glass holders. It's impossible to read and you can barely see each other but it's gezellig. The Dutch have a verb for it too: 'schemeren', or sitting contentedly in the twilight.
2 Use lekker and diminutives. The Dutch often use the word lekker to intensify a pleasurable experience: lekker een bakkie doen (have a coffee)', or lekker shoppen. It makes it all much gezelliger somehow. It's on a par with the diminutives the Dutch are so fond of: een buitje (rain shower), het zonnetje (the sun), een toastje met brie (a cracker with brie) etc.
3 Have an open kitchen. Other nationalities are no stranger to this concept and the Dutch have embraced it in their droves. The point is that the person doing the cooking shouldn't miss out on the gezelligheid while preparing those lekkere toastjes – however much he or she may want to.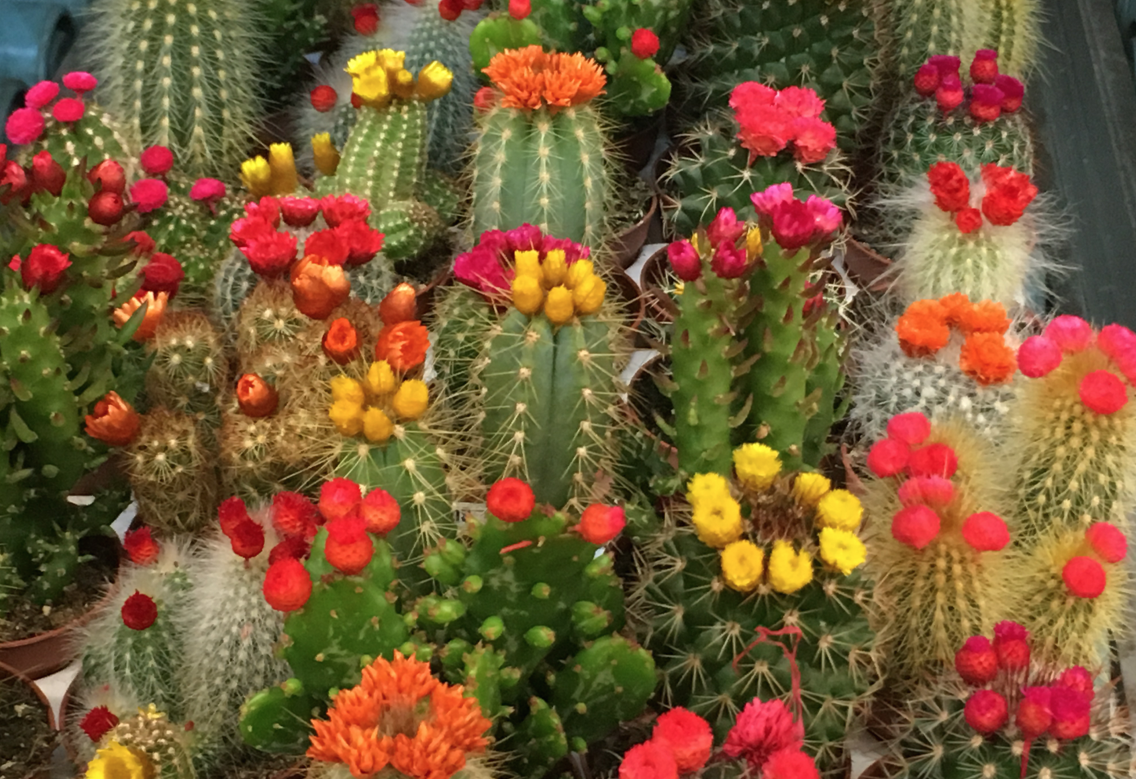 4  No house is gezellig without flowers and the Dutch are great flower givers. If you go round someone's house for a gezellig evening in make sure you bring a bloemetje, or a bunch of flowers and a bottle which, of course, will also heighten the gezelligheid (although if you are a non-drinker don't be surprised if you're told not to be so ongezellig). Go on, have een wijntje met een toastje!
5 Leaving the children's toys all over the floor creates a 'gezellige rotzooi'. The truth is that the children will not put their toys away without bribes and the parents are too exhausted. Unsuspecting foreign guest, mind how you go, especially at candle lighting time.
6 The Dutch have a saying: Gezelligheid kent geen tijd, or If you are having a good time it doesn't matter how late it gets. Some old Dutch ladies have an embroidered version of this saying hanging on the wall of their living room, usually next to the three ducks in flight. This may also explain why the hulking young Dutch men we quizzed while researching this article said that tea and a koekje with oma is the pinnacle of gezelligheid.
7 Others say Sinterklaasavond is the height of gezelligheid because friends and family gather round the table on December 5th, brought together by the traditions that go with the saint's day: slagging each other off in poems and giving each other presents that involve sticking your arm up to your elbow into a load of peanut butter. There's singing, there's hot chocolate, there's handmade decorations: what could be gezelliger?
8 Some people say gezelli instead of gezellig and it drives other people mad. Let's go for a walk. Oh yes, gezelli! A vrijmibo? Gezelli. Basically, suggesting doing anything in a group can be gezelli, or gezellig.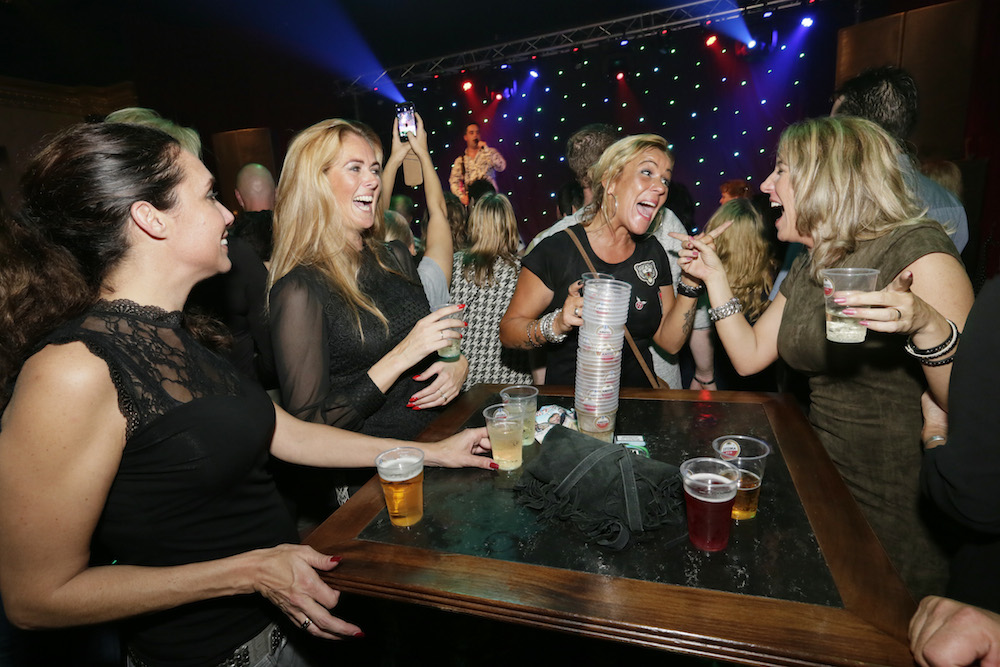 9 Going to the cinema, where people basically sit and watch a film without interacting, was deemed such a convivial outing in the fifties and sixties that the cinema industry came up with the slogan Samen naar de film… ja, gezellig.
10 The unsalted cashew nuts from supermarket Jumbo come with a 100% gezelligheidsgarantie, or a guarantee that your party will be huge hit if you serve them. TV journalist Teun van de Keuken tried them but experienced exactly 0% gezelligheid. When he complained the Jumbo spokesperson told him the slogan 'didn't mean anything'. How ongezellig of Jumbo.
11 You may have noticed that we have only described the concept of gezelligheid. That is because it is one of those words that is almost impossible to translate. But however you define it is an important part of Dutch life and one that must be kept intact at all times. This is so important that it is not unusual to have your hostess at a party whisper: 'No religion, no politics – laten we het gezellig houden…'
Thank you for donating to DutchNews.nl.
We could not provide the Dutch News service, and keep it free of charge, without the generous support of our readers. Your donations allow us to report on issues you tell us matter, and provide you with a summary of the most important Dutch news each day.
Make a donation